Most Recent
Latest sports news & stories from the ultimate world
Watch the full game footage of Connecticut v. #22 Cincinnati in the semifinals of the 2013 Steel City Showdown here on Ultiworld. You can see a free preview and purchase the footage below, presented by Spin Ultimate. The other SCS games will be posted in the video store as they become available.
Interested in more than just the finals? Buy the tournament package and get eight games for just $10!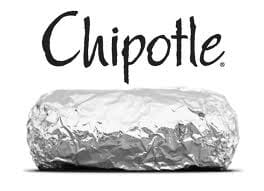 There's no question that playing ultimate burns a significant amount of calories. With four games a day, most competitive ultimate teams end up playing and warming up for more than seven hours.
To give you a sense of just how many calories are burned, online calorie burn calculators suggest that a 160 pound man would burn 609 calories per hour of ultimate frisbee, though that number won't take into account rests and breaks.
For a more accurate picture of how many calories a high level player burns, San Francisco Revolver players (some of whom wear heart rate monitors) burn between 600 and 1,400 calories and cover between 4 and 8 miles during their three and a half hour practices. Translating that into a tournament setting would result in a total calorie burn of between 1,200 and 2,700 calories per day.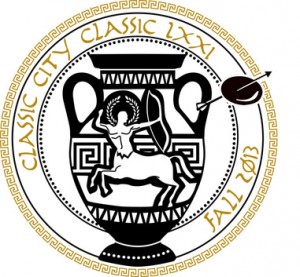 With the fall college season now behind us, we take a deeper dive into the results from the Classic City Classic. You can watch four great games from the tournament for just $6 in our tournament package.
NORTH CAROLINA REACHES #1 WITH UNDEFEATED WEEKEND
While it wasn't a flawless weekend for North Carolina, they exited CCC and the fall with a perfect 15-0 record. After coming into the preseason ranked #2 in the country and watching #1 ranked UCF fall in three games at CCC, UNC took over the top spot in the Ultiworld Top 25 last week.
Despite the undefeated performance, it wasn't all smooth sailing for UNC, who found themselves in tough games against Florida, Georgia, and Florida State. They trailed for much of the game against FSU in the finals before rallying late with better defensive intensity and a boisterous sideline. Read more →
It's the end of a long season, and time for reflection.  What better way than to sit back with a drink and watch some footage of the 2013 season?  While you are, look out for some of seven classic mistakes, and approach 2014 with a fresh pair of eyes; you never know, your team may benefit as a result.
1. Cutting and clearing from behind the disc, through the cutting lanes
I see this a lot, particularly with US teams. Imagine you're standing with the disc, facing downfield.  Your best cutter is getting open and you're shaping up a flick down the big lane in front of you for a 20m gain. Suddenly, a body appears from nowhere; it's one of your teammates pushing downfield, from behind the disc, with their defender trailing.  And he's using your throwing lane to clear.  Now you can't hit the open cut and you're forced to recycle.
Now imagine you are cutting downfield, you lose your defender, and there's a glorious window of opportunity that is suddenly and abruptly closed by a teammate pushing downfield.  Both situations are lost opportunities; more to the point, your own team had to cut up its flow. It is far easier to play 3-on-3 in half the field than it is to play 7-on-7, so why rush to get back into a stack? When I coached Great Britain we used the term "dead space" to refer to the area immediately around the thrower, because any cuts there killed our flow. Your team should have a strategy for clearing that avoids killing your flow.
The AUDL's New Jersey Hammerheads franchise will not return in 2014 after owner Bob Kokai, facing financial pressures, decided to suspend operations.
"We have a lot of respect for Bob for doing what he did and getting the franchise as far as he did and we wish him the best going forward," said AUDL Commissioner Steve Gordon.
The Hammerheads were the league's worst performing team last season, finishing the year with a 2-14 record. Like many Eastern Division AUDL teams, they struggled to fill seats at home. Read more →
Watch the full game footage of Ohio v. #22 Cincinnati in the finals of the 2013 Steel City Showdown here on Ultiworld. You can see a free preview and purchase the footage below, presented by Spin Ultimate. The other SCS games will be posted in the video store as they become available.
Interested in more than just the finals? Buy the tournament package and get eight games for just $10!
"So a team is in a vertical stack, and they are calling an iso," I say into my iPhone, struggling to remember exact details of the tale I had been told so many years ago. "And the thrower yells 'iso hooking-up-with-so-and-so!' and two guys cut. They arrive at the disc at the same time."
I take a breath, arriving at the punchline, the only part of the story you really need to remember in order to retell it.
"And as the two guys simultaneously catch the disc, one guy says to the other, who is so-and-so's boyfriend, 'I'm so sorry!'"

On the other end, Matt Mastrantuono unleashes a hearty chuckle, though not for the reasons I would have predicted before launching into the story.
"That's funny," he says as his laughter subsides, a slight aftershock of giggling escaping his throat as he continued. "I've heard that one before."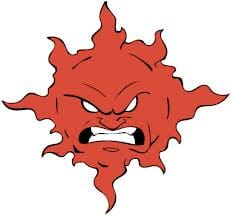 In recent history, Southwest Open Regionals has been a bloodbath. The region's brutal depth leaves no one easy Saturday or Sunday paths to Nationals: In the past two years, 13 out of 18 matchups reported in the backdoor bracket have been separated by two or fewer points.
No team is safe and no bids are automatic. Since the regional restructuring the Southwest has earned two bids to Nationals each year. Those six bids have been claimed by five different teams; only UC Davis has repeated. After making Nationals via a double game point win over Stanford in the game-to-go last season, Arizona Sunburn will be trying to become the second team to do that in 2014.
I/O Magazine, a new project from photographer Tino Tran, posted a first issue trailer featuring some outstanding images from the 2013 Women's Club season. Watch below, and get involved with the project.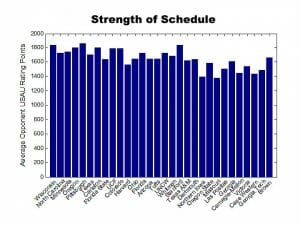 Now that the fall college season is winding down, many teams are looking ahead to the spring to plan for the regular season. Unlike competition in the fall, every game played during a sanctioned event in the spring will be recorded and used to calculate team ratings. These ratings are then used to rank all of the teams across the nation and distribute bids to those who finish at the top.
In the chase for Nationals bids, maximizing your ranking becomes an important goal for many teams. While placing at the top of the rankings does not guarantee a trip to Nationals, earning an extra bid for your region certainly increases your chances of a Nationals berth.
Since there is no official schedule in the college division, teams are free to select the tournaments they attend. What decisions go into deciding those schedules? Many teams want to find the best way to maximize their rating. But how do they build their tournament schedules to do this?