Most Recent
Latest sports news & stories from the ultimate world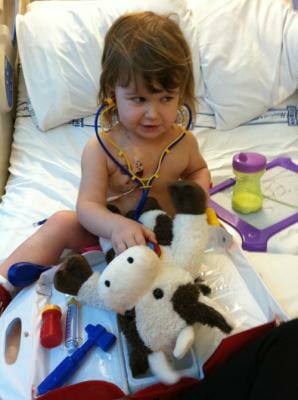 Thanksgiving in 2013 was an important time for the Steward family. Kayla Grace Steward had just turned two years old and was approaching the daunting task of potty training. After recovering from the family festivities, Shane Steward (former coach and alumni of the University of Central Florida Dogs of War) sat down with his daughter and noticed a large lump on Kayla's collarbone. By the time Kayla made it to a hospital, there was a tumor the size of her fist inside her chest. At two years old, Kayla Grace Steward was diagnosed with Neuroblastoma.
While the cause of Neuroblastoma — the most common childhood cancer — is still unknown, Kayla's diagnosis put her in the high-risk (or stage 4) category. This meant the beginning of a three stage treatment plan lasting for 18 long months. Fast forward to February 23rd, 2014. Kayla was dismissed from the hospital and able to spend a rare weekend at home. She had more color and life that, according to her mother Lisa Steward, "she hasn't had in a long time." In the Steward's blog about their daughters progress (information on how to follow Kayla Grace's story is listed at the bottom of the page), Lisa ends their latest post with the phrase, "It takes a village".
Enter University of Central Florida Ultimate frisbee.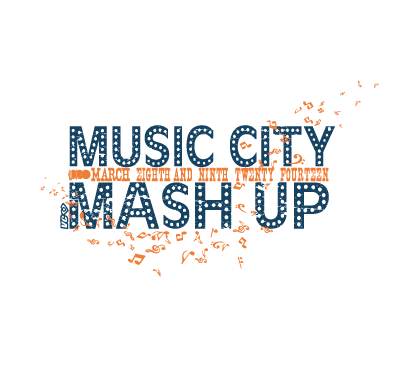 With tournament season in full swing, here's a look at the results from this weekend across both college divisions.
MEN'S
#4 Florida State took care of business at their home tournament, but not without a scare from UNC-Wilmington who took them to 14-15 in the finals. It was smooth sailling for both teams to the final, and Wilmington's great weekend reestablishes them as a Nationals contender. Can they snag a second bid for the Atlantic Coast though? Read more →
I've been thinking a lot about what my friend Tyler Kinley wrote in his aptly named column (Tyler, the guy, is both Short & Sweet) last week about recent movements in high level men's ultimate. While I agree with much of what he wrote, I take issue with his approach of passively analyzing those movements.
In his piece, Tyler describes growing frustration with USA Ultimate among players and sideline leaders, and how the AUDL and MLU have understandably welcomed these talented individuals with open arms. He closes by wondering whether we have seen the beginning of an exodus of top men's players from the USAU series, and whether a different championship — the Championship of Something –might be on its way to becoming the pinnacle of our sport.
Tyler diplomatically opts not to pass judgment as to whether this outcome would be good or bad. I'll also avoid the question of where it would be best for top-level men's players ("Us/We" if I may put myself in this group) to land. But, I believe that the sooner that this group can land SOMEWHERE, the better. It's the in-between stages that are going to hurt Us the most. Read more →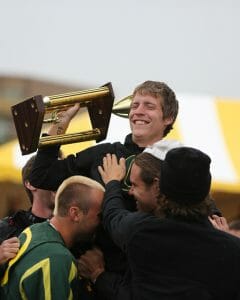 Our previous Callahan rankings with more information on many of the candidates can be found here.
The Callahan Award is the most prestigious annual award in ultimate. Each year, the award is presented, in the words of the award guidelines, "to the [collegiate] man and woman who combine superior athleticism with outstanding sportsmanship, leadership, and dedication to the sport of ultimate. In the eyes of his or her peers, the Callahan winner is the personification of the ideal ultimate player."
With the official Callahan nominations now open, Ultiworld presents the post-Stanford Callahan watch list. These players have distinguished themselves through their play this season and, for many, over the course of their college careers.
Ultiworld will have continual updates to this list over the course of the spring season, as we hope to make it possible for players to make as informed a decision as possible about the quality of play from the nominees this season. Read more →
NEW YORK — You can plan a pretty picnic but you can't predict the weather.
That seemed to be the theme of the 2014 Stanford Invite. Not only did the tournament end up moving two hours away from Stanford to Stevinson, a small farm town in the central valley, due to rainouts in Palo Alto, but the wind on Saturday was vicious. Swirling, gusting winds that were consistently 20-30 miles per hour buffeted the fields and made clean play essentially impossible. Games were close and often decided by a single upwind break.
The conditions made putting a lot of stock in this weekend's results (particularly those on Saturday) a bit suspect. There was less wind in the prequarter round, even less in Sunday's quarterfinals, and then, after the lightning delay in the finals, basically none. All other rounds were dictated more by the wind than the play on the field.
Regardless, some teams handled the conditions better than others, mostly by playing smart, field position-based games. Pittsburgh hucked downwind almost immediately on every possession in that direction. Florida State was more patient and worked the disc into the hands of their most competent throwers.
Ultimately, the final results of the tournament were generally not unexpected, which reflects that quality teams managed to overcome the conditions and win games. Read more →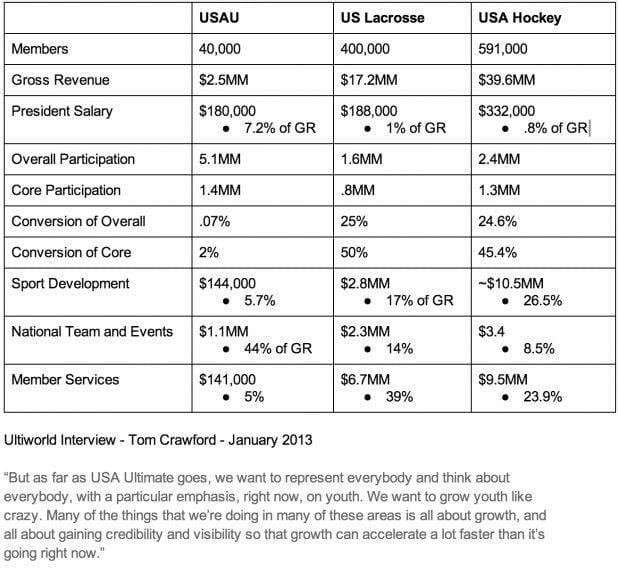 This article was submitted to Ultiworld by George Brell. Brell started playing ultimate in Anchorage, AK.  He was the captain of Princeton and also played at Duke.  He currently resides in the bay area.
Major League Ultimate commissioner Jeff Snader and VP Nic Darling hosted a podcast yesterday that was very critical of USA Ultimate. Right after the show, they released an image (above) that sought to raise questions about USA Ultimate.
While the statistics behind this image are somewhat correct (more on this later), the criticisms that it seeks to levy against the organization are simplistic. They rely on a visceral reaction and an unflattering comparison to make a weak argument. There are actual arguments to be made regarding USA Ultimate's purpose and goals, but the arguments advanced by MLU's presented statistics are not them. MLU appears to make three major arguments:
1. USA Ultimate's membership is dramatically lower than that of US Lacrosse and USA Hockey even though the number of persons participating in ultimate is much greater.
2. Tom Crawford, USA Ultimate's CEO, is dramatically overpaid.
3. USA Ultimate is prioritizing spending on the National Team over membership and development.
From the outset, MLU hasn't sourced its image. I've attempted to find sources for all of the assertions and have collected them at the end of this piece. Read more →
The days and hours leading up to what would eventually be the 8:00 AM start time of the Stanford Invite were fraught with obstacles. Questionable weather forecasts and conditions made the field situation increasingly challenging, and the field sites were split and changed. A new women's tournament director was brought in and pools rearranged twice. When tragedy struck the Carleton community, the tournament structure was hit with a team dropping, a new team being brought in, and pools switching around once more.
Many uncontrollables contributed to the chaos that preceded play in Palo Alto. But then cleats were donned, discs flipped, and pulls went up. Teams were suddenly dealing with controllables and the excitement began. The results really set up expectations for the series and potentially the College Championships.
#6 Western Washington Chaos Isn't Up & Coming – They're Here
Way back before the season was really underway, we were talking about Western Washington as a team that could breakout this year in the competitive and high powered Northwest region. Coming into Stanford, Chaos hadn't seen many strong challenges, losing just a single game at the hands of #1 Oregon. They had to fight their way into the field by winning the Stanford Open over #22 UC-San Diego.

Major League Ultimate Commissioner Jeff Snader and VP Nic Darling took to the internet airwaves yesterday to sound off on their thoughts about USA Ultimate. In a podcast, Snader said that USA Ultimate is doing a "horrific job" and he and Darling were critical of USA Ultimate leadership — particularly CEO Tom Crawford — and the mission of USA Ultimate.
Snader and Darling raise questions about USA Ultimate's money management, insinuating that they underserve members and overpay Crawford, by comparing certain line items on the budget to other sports national governing bodies.
Much of the financial analysis was based on a narrow snapshot comparison between USA Ultimate, USA Hockey, and USA Lacrosse. Some of the conclusions Snader and Darling made or implied were based on cherry picked data. We will be fact checking some of their major claims from the following chart — released by Major League Ultimate — later today. Read more →
USAU announced the release of the first 2014 college season rankings on Wednesday afternoon, filling most of the top slots with favorites while still offering some surprises and talking points throughout the top 20. The release of the rankings also signals higher stakes and heightened intensity moving forward, as college teams will know where they stand in the rankings that determine bid allocations for regional tournaments and the National Championship.
The University of North Carolina Darkside, ranked number one in the Ultiworld power rankings, take the top spot in the men's rankings; Colorado, Texas, Florida and Florida State — all ranked in our top 8 — fill out the rest of the top 5 men's spots.
After the initial rankings were tidied up after what amounts to a clerical error, we see Oregon Fugue in the pole position. The top four teams are the same as the Ultiworld power rankings – Oregon, Central Florida, Ohio State, and UC-Santa Barbara – and the bid picture clearly favors Northwest, followed by the Southwest and South Central.
A variety of factors feed into the math, the most notable of which are the lack of total games and the lack of connectivity. Over the course of the month, expect the rankings to be more representative of the top performing teams and of the potential nationals field.
Editors Note: USAU re-released updated rankings after correcting an error regarding results being assigned to the wrong team on the women's side. The article has been updated to reflect the new rankings.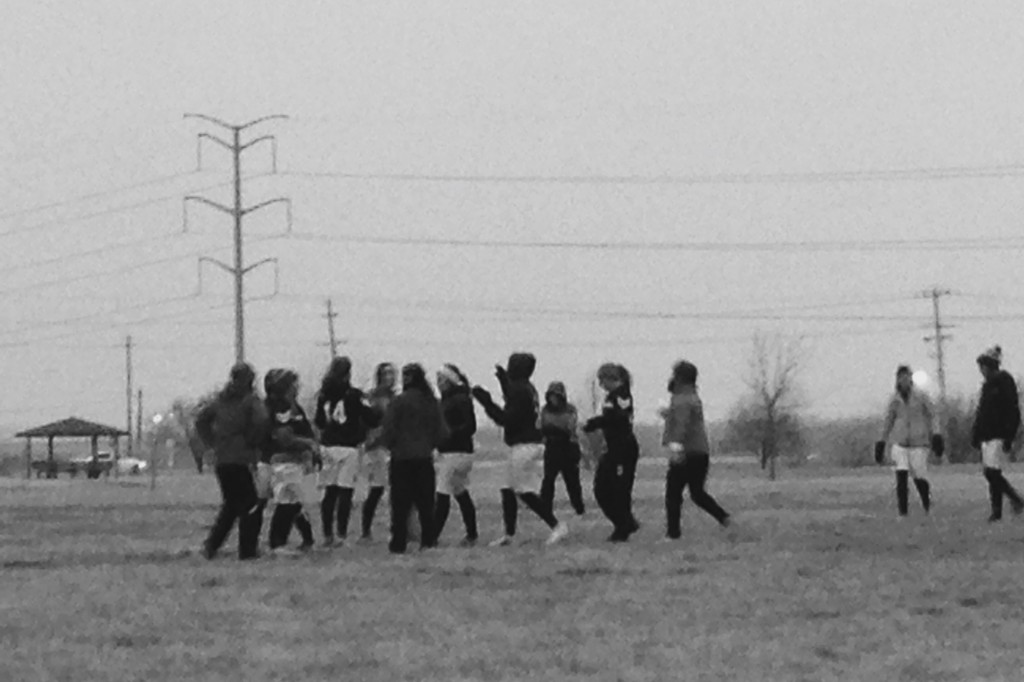 Before I begin, I have to say that while Midwest Throwdown only lasted one long, gray Saturday, this tournament weekend will stay with me, and our Ultimate community, for a long time. On Friday we lost three members of that community: James Adams, Paxton Harvieux, and Michael Goodgame. I have watched them all play several times, and I knew James. It is a testament to James Adams that I had only met him a handful times, but each time he greeted me warmly with a huge grin as if we were old friends. I grieve for James, for Paxton, and for Michael, and I also feel gut-wrenching relief, followed by guilt: I'm grateful that John Raynolds, my brother and the captain of CUT, wasn't in the car. He could have been. I face that shadowed side of tragedy that nobody talks about, where you contemplate the fragility of your loved ones' lives while you mourn the ending of another.
Friday night my newsfeed filled with condolences, and Twitter brimmed over as teams wrote messages to the families and to the team. We stand with CUT. CUT rules. Stay strong CUT. On Facebook people changed their profile pictures to CUT's symbol. At Stanford Invite the jerseys, the temporary tattoos, and the armbands all said the same thing: we're here for you.  We round our wagons to care for our own. This community and this quirky subculture that I love feel bigger and bigger to me every day,  but I love it most when it feels small.
Deep breath. Here we go. Read more →