INFOGRAPHIC: Comparing The Four "Pro" Leagues
2013 is shaping up to be one of the most pivotal years ever in Ultimate. With a major restructuring of the Club series by USA Ultimate to create the Triple Crown Tour, another season of the American Ultimate Disc League, a new professional spin-off league in Major League Ultimate, and a possible new elite club circuit in the NexGen league, players — and in some cases teams — have big decisions to make in the coming months.
To make sense of it all, John Korber — who has already done a basic breakdown of the four leagues — made a chart comparing the four leagues across a range of issues, like their mission, how they will affect players, and how they might affect the sport over time.
Click the image to expand.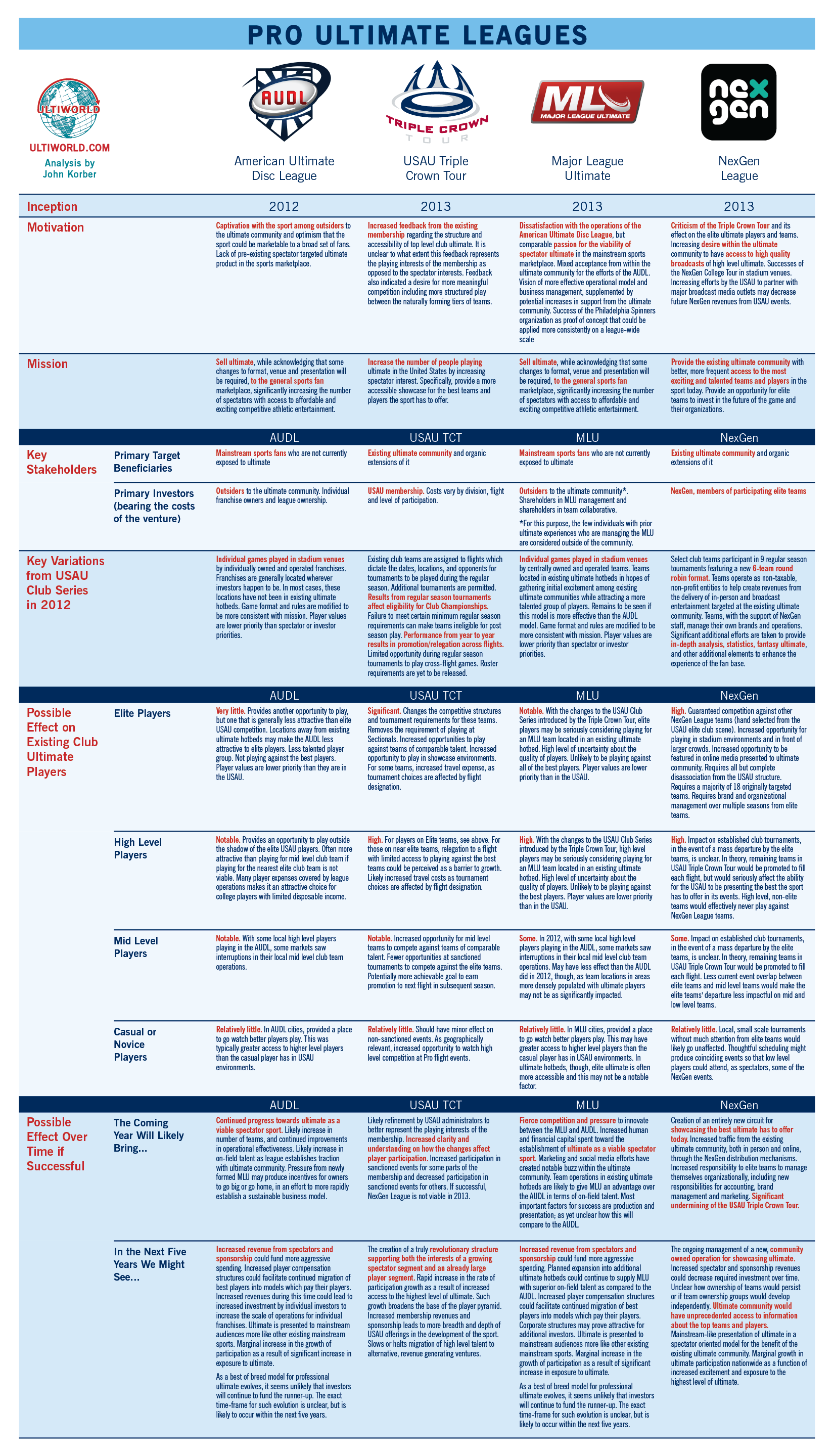 Infographic design by Adam Ford.
Tagged AUDL, Major League Ultimate, NexGen Pro League, Triple Crown Tour, USA Ultimate