Author Archives

Here are the late fall power rankings for Division III Open.
1. Amherst: Despite mixed fall showings, Amherst remains the top DIII squad. Everything came together for them during the series as it may again in 2014. Don't be surprised to see another team here as the spring goes on if Army of Darkness values development over wins. Read more →

These are Ultiworld's 2014 College Division III Open Division preseason Power Rankings. You can always check the latest rankings by clicking on the tab in the navigation bar.
***
1. Amherst: Amherst Army of Darkness was a young team that made it to the semis of 2013 Nationals before fatigue caught up with them. With another year of their vertical stack system under their belts, their younger players should flourish. They've played close with Vermont and a good UMass team this fall. Read more →
The author plays with 7 Express, who attended the Chesapeake Invite this weekend.
With four regions in attendance and a variety of Triple Crown flights facing off, the Chesapeake Invite Mixed Division proved to be entertaining and compelling. For some teams, the tournament was their first opportunity against high level competition while for others it was tune-up before the series. With many upsets and close contests, Chesapeake's results will surely have an impact on this week's rankings. Read more →
This article is part of our new, expanded New York City coverage. For more, follow @UltiworldNYC on Twitter and stay tuned for a dedicated New York-focused blog.
As the regular season winds down for many club teams, New York's elite mixed squad is only beginning to explore their full potential.
With six key players playing professionally for the AUDL's New York Empire, 7 Express is only now putting together a full roster.
"We went into this season with the understanding that a number of our top males would be competing in the professional leagues," said captain Shaun Krieger. "We are excited to have them back into the mix to bolster our rotations." Read more →
The DIII College Championships continue to gain prestige each year as the talent in the Division rises every season. The top sixteen teams in the country are set to face off this weekend in Milwaukee, each looking to finish at the top of the podium.
Powerhouse programs like Puget Sound and Carleton GOP will face off against newcomers like John Brown across three games of pool play on Saturday into the Championship play on Sunday.
Here's a detailed look at each of the teams and pools. Read more →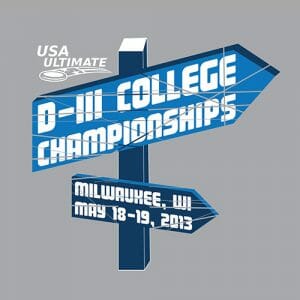 As DIII Nationals rapidly approaches, qualified teams are prepping for their biggest tournament of the season. Given the spectrum of talent at the DIII level, some teams walked into this tournament while others surprised themselves with great play at Regionals. Similarly, a lot of teams will be using this as a learning experience, not as an opportunity to win a National title.
Although the D-III Women's division still lacks the same across-the-board dedication we see at the D-I level (e.g. two teams passed on bids to Nationals this year), there are some star players that would be nationally known if they played on a more widely watched team. They'll get their chance to shine at this year's Nationals.
Ultiworld will be reporting and shooting video of the D-III College Championships all this weekend, including the biggest women's games.
Here's a look at the teams by pool (with their overall seed in parentheses). Read more →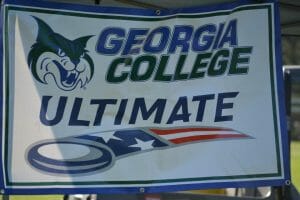 While doing research about the D-III Regional tournaments in preparation for the Ultiworld preview, I scrolled through the Hudson Valley, noting that Wesleyan was going DIII for the first time in a few years. I evaluated a deep South Central region and the hypercompetitive Northwoods conference that features three of the country's elite DIII teams. I arrived at the page for the Southeast conference, looking forward to checking out the seeding and format of the small, one-Nationals-bid conference. "All teams were migrated to D1 and the D3 Nationals bid was awarded to Georgia College," it read. Wait, what?
No teams were listed, no fields were posted, and the heading disconcertingly implied that the tournament was no longer being held. Did Georgia College earn a Nationals bid before they stepped foot on a field? Were all teams actually forced to play at DI conferences? Who were "all teams?" Read more →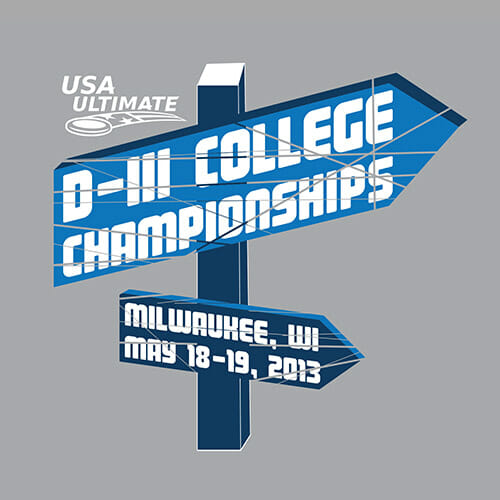 On the heels of the college series, everyone is abuzz with predictions about their favorite team's conference and region. Will Northern Iowa be able to play with the North Central powerhouses? Can Dartmouth steal one from Tufts or Harvard?
While you may not know it, the Division III college scene has been humming with similar bid battles, rivalries, and algorithm discussions. Here are some reflections and predictions on each and every DIII region.
ATLANTIC COAST [1 BID]
Anyone not named Wake Forest got hit hard by the news that the AC-III lost a strength bid in the final USAU rankings. WOMB is a perennial Nationals team and this year is no different. Led by Corey Casarella, one of the most well rounded DIII players in the country, this team has shown some of the strongest results of any DIII team. Universe losses to 25th ranked Carnegie Mellon and 38th ranked Delaware prove their ability to play with even the best DI teams in the country. They also posted 8 points on Florida State, a feat that Cornell, Dartmouth, Georgia, and Stanford all failed to do throughout the season. Read more →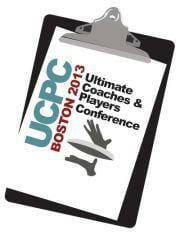 Going into the Ultimate Coaches and Players Conference I didn't know what to expect. I'd never been to an Ultimate conference before, much less a conference about anything, really. I knew that I wanted to listen to distinguished speakers, become a better player and captain and ultimately improve my understanding of the sport I love. I had surveyed the schedule and drafted a couple of potential personal programs for the day.
If I went to Brent Anderson's talk at 9:45 then I could get around to Gene Buonaccorsi's seminar at 1:15. Maybe I'd check out the first half of Tiina Booth's talk debunking the theory of momentum so I could listen to Jeremy Kauffman discuss achieving goals through social media. The process was overwhelming; it was near impossible to prioritize twenty seminars when I wanted to be a part of each of them. I settled into one rough schedule and readied myself for the day.
Attendees were greeted at the door and a treated to a goodie-bag of sorts, filled with complementary discs, food coupons, raffle tickets, and Ulticards. Everyone slowly made their way to the expo hall where a unique variety of vendors were beginning to set up their tables. Breakmark, Savage, and VC covered one side of the room, with bins of old tournament jerseys and fluorescent shorts strewn about the ground. NUTC and members from CUT Camp were in attendance, recruiting potential campers and coaches for their programs. Read more →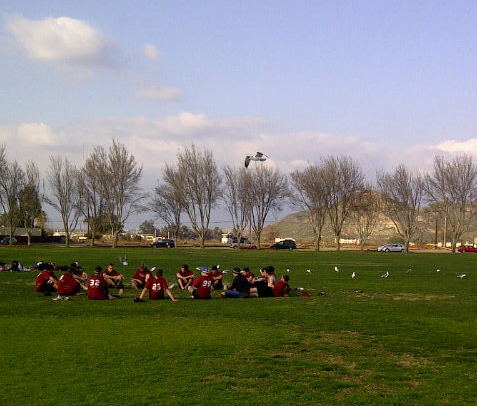 Check out our Saturday recap for more coverage.
In the first exclusively Division III tournament of the year, DIII Warmup provided a chance for many of the country's top DIII teams to get some competitive early season games in as they get on the road to the College Championships.
With the top four teams in our College Power Rankings competing, along with a host of others in the top 25, this weekend was a lot like Division III's Florida Warmup.
PUGET SOUND POSTS A TOURNAMENT VICTORY, WILL BE NEW #1
The finals pitted host team and, to many, surprise of the tournament Claremont (#13) against a Puget Sound (#2) squad that had not seen much pressure all tournament to that point. Claremont was playing to prove their dominance despite the graduation of Tommy Li (of NexGen fame) while the Postmen came out to affirm their second place Nationals finish and win the first DIII tournament of the season. Read more →