Author Archives
With sky-high hopes coming into the year, the Metro East has had their expectations for 2014 dampened — both by weather and by their performance on the field. Entering the year expecting to earn at least two bids to Nationals, a dismal spring season filled with cancelled tournaments and rain-soaked games has resulted in the region obtaining a lone bid to Nationals.
The tournament, which has been moved from its original location in Pittsgrove, New Jersey, to Oneonta, New York, should be an absolute bloodbath.  Featuring three top twenty teams in Ultiworld's power rankings and several other contenders that were unable to showcase their teams in the regular season, at least half of the teams playing this weekend have a real chance at making Nationals.
Without a second bid to fall back on, there is zero margin for error and whichever team comes out of this crowded region will certainly have earned their trip to Ohio. Read more →
Here are results from and analysis of Men's Division III Conference tournaments around the country:
Carolina DIII (AC): In a one day round robin in perhaps the toughest CC in the DIII country, Elon Big Fat Bomb (4-0) prevailed. Wake Forest (3-1) finished in second after falling to Elon 14-13 in a game that Wake led for much of the way. UNC-A (2-2) beat Davidson (1-3) 14-13 to claim third. North Greenville rounded out the group. Any of the top four finishers can reasonably make Nationals, but this CC was a good indication of the serious contenders.
East Penn DIII (OV): Lehigh, Haverford, and Franklin and Marshall all qualified for Ohio Valley regionals. Lehigh didn't see a ton of resistance outside of a 13-9 win against Haverford. They're still the favorite in the OV. Read more →
Last weekend, the Puget Sound Postmen flipped the script on DIII Nation by electing to take the Division I path for the Series. The Postmen were, at worst, a top three team in the country, and possessed the ability to take down any DIII team in a head-to-head match-up. Though an admirable and worthwhile endeavor, their definite absence from Nationals will leave a hard-to-fill hole on the national scene.
Still, despite their relative dominance, Puget Sound was far from a lock to make Nationals in one of the tougher top-end regions in the country. Whether or not the Postmen participated, the Northwest would have earned just one bid to Nationals- Lewis and Clark Bacchus just missing the cut ranked 15th in the country. The Postmen will still need to participate in (and finish 2nd or better at) DIII conferences to qualify for DI regionals. Read more →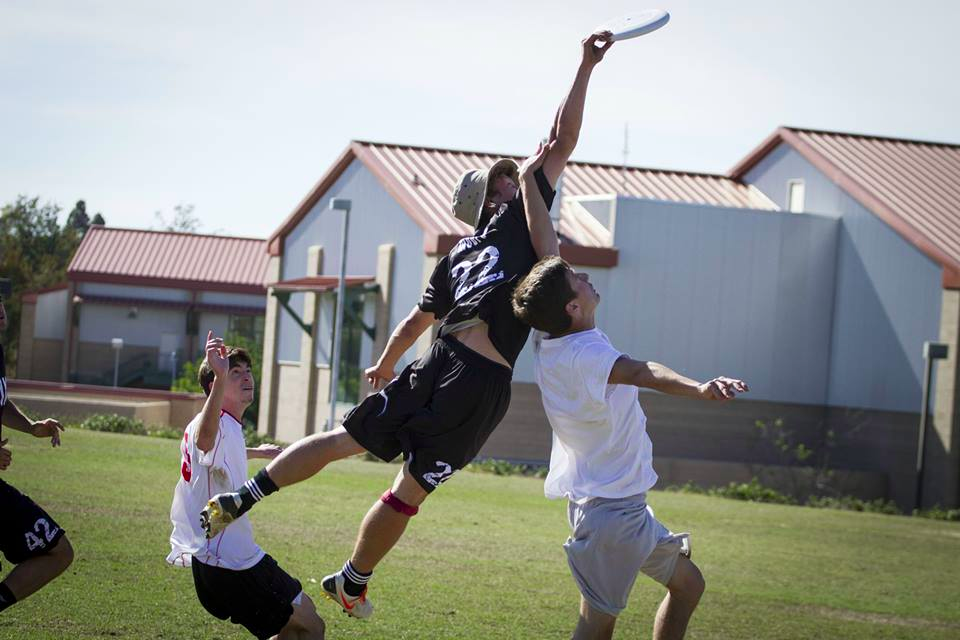 Little has changed in the Southwest this season. The Claremont Braineaters have established that they're still one of the top teams in the nation while Occidental Detox continues to nip at their heels. Occidental believes they have what it takes to return to the national stage, but big-brother Claremont is confident that they can hold their neighbors at bay. With so much at stake between these familiar foes in a winner-takes-all game, expect a finals battle.
Coming off of a 7th place finish at 2013 Nationals, the Braineaters hunger for a to return to a Championship game. Since the start of the season, this young team has felt confident in their ability to play with any DIII team in the nation — a belief that was validated at DIII Warmup back in February. While they lost in quarters, they finished the tournament 7-1 racking up big wins over top-twenty opponents.
They performed admirably at Trouble In Vegas despite missing key defensive players. They took down Colorado State and UC-Irvine and almost took a win against a strong DI program. "I'm very pleased with how we played this season," said captain Alex Cloud. "Getting third at Trouble in Vegas after playing [San Diego State] very close in the semis was a highlight of our season for sure." Read more →
With Richmond and Messiah reinstated after the initial rankings, we finally have concrete results in Division III.
WPI finished the season without a loss and ended up ranked third overall. They seem over seeded but it was enough to earn New England a third bid after it looked like they may only get one. Middlebury, Brandeis, Wentworth, and Bryant will be hunting for their bid.
The Metro East, New England's neighbor, ultimately couldn't come up with a second bid. SUNY Fredonia, Stevens Tech, and SUNY Geneseo will duke it out for the lone spot in Ohio. Sunday at Garden State getting cancelled likely hurt the region. Read more →
A spring season highlighted by bad weather was punctuated this weekend by the shortening and canceling of tournaments around the country. Roll Call and Natural State were fully canceled, while New England Open and Garden State (among others) were suspended after Saturday play. With so much on the line for Division III teams around the country, no one wanted the rain and torn-up fields to prevent teams from deciding their own fate. With the ranked season now over, lets take a look at where things stand.
Many DIII teams played at Chicago Invite. From a bid standpoint, perhaps the most important of these was Ohio Wesleyan. Currently ranked 17th in the USAU rankings, the Firedogs may have played themselves out of a bid. They lost a winnable game against Notre Dame and Northern Michigan and also got slammed by North Park, 11-3. It's hard to tell at this point whether or not they'll hold onto their bid for the Ohio Valley. Read more →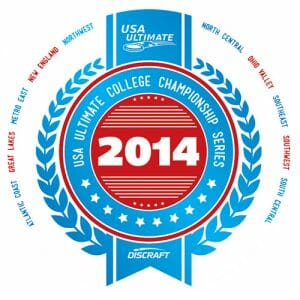 As we approach the end of the spring season, the DIII bid allocations are starting to take shape. With nearly every elite team now logging at least one tournament, we can begin to take a look at different possibilities for strength-bid distributions and muse on which regions are worthy of additional bids.
Deep Atlantic Coast May Settle For Two Bids
Despite a strong weekend from the Atlantic Coast at Easterns, the region still holds just two bids. Richmond's second place finish at Easterns was enough to earn them a strength bid and the 7th place slot in the country. Elon moved up to 5th and solidified their status as a national contender. However, UNC-Asheville's inability to close out games dropped them from 6th to 16th and may have cost the region a 3rd bid.
Davidson seems a bit under-ranked at 27th and a strength bid seems out of reach for them given where the algorithm spit them out. Their Mardi Gras results don't help their case. With Wake Forest way down in the rankings, a region with five quality teams may find themselves with two bids. Read more →
For a recap of DIII Easterns, check out the full tournament writeup. Elon went home with a tournament victory while the rest of the Atlantic Coast region looked very strong.
Southerns quietly featured a bracket with three of the better DIII teams in the nation. #18 Wake Forest finally earned a good win over #7 Carleton GOP, but continued their trend of losing to quality opponents. Their five losses at Southerns came by a total of 13 points. The losses include South Florida, Georgia College, UCLA, and St. Olaf. GOP looked like their usual selves, winning tough games against teams like Appalachian and Princeton. The perennial North Central contenders also lost close to Williams and both DIII opponents.
#13 Georgia College definitely proved they can play by taking down GOP and Wake Forest. They lost big to South Florida, but unless a Southeast challenger comes out of the woodwork, I'd bet my life savings that GCSU makes Nationals out of the South East.
#2 St. Olaf went 5-2 at Southerns with a nice win over Wake Forest. They fell to LSU and UT-Chattanooga. They should comfortably hold a bid for the NC. Read more →
DIII competition continues to heat up around the country as one of the major showdowns — DIII Easterns — is just days away. Here's a look at what happened this weekend.
At Terminus, Indiana Wesleyan couldn't come up with a win. They played fairly close with a tough Georgia Tech squad but suffered a handful of losses otherwise. Elon impressed in their first action at Terminus, taking down IWU as well as pool-winning Alabama. We'll follow up with Elon at DIII Easterns next weekend.
Grinnell looked solid at Woodside Invite, losing just 10-7 to Cornell and finishing pool-play 3-1. They'd fall to William and Mary in quarters but finish with a 5-2 weekend. They still sit on the outside looking in at a competitive North Central region.
Neither Rice nor Trinity made it out of quarters at the eight-team Centex Open. Both teams finished 1-2 in pool-play with Rice winning the head to head matchup 15-13. Trinity earned a decent win against Kansas and played Oklahoma 11-14. Both teams should improve by the series, but a deep region in 2013 continues to look less impressive this spring. Read more →

Division III competition is as deep as ever. DIII Warmup highlighted some of the best teams in the nation. DIII Midwestern Invite showcased established programs and also served as a springboard for new competitors to enter the elite scene. DIII Easterns in late March will feature the best teams from a handful of regions and will allow Middlebury to defend their title against eager opponents. Natural State Invite will also host Nationals level teams in a DIII-specific setting.
The latest power rankings feature five teams from the Ohio Valley, four from New England, and at least one from all ten national regions. In their first full season as a team, Cedarville burst into the national scene by rolling through Midwestern generally unchallenged. A team reliant on upperclassmen, Cedarville uses a fast-paced, cutter-heavy horizontal stack to move the disc up-field. They move the disc quickly and exploit timely deep-looks to athletic receivers. None of North Park, Fredonia, or Kenyon were able to distance themselves from the rest of the competition and appear sixteenth, seventeenth, and eighteenth respectively in the rankings.
When the snow and ice thaw around the country and teams trickle back in from their spring break vacations, there's no question that DIII Ultimate will heat up. Contenders will emerge, strength bids will solidify, and we'll gear up for what will likely be the most competitive series that the young conference has ever seen. Read more →