Analysis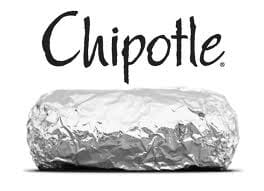 There's no question that playing ultimate burns a significant amount of calories. With four games a day, most competitive ultimate teams end up playing and warming up for more than seven hours.
To give you a sense of just how many calories are burned, online calorie burn calculators suggest that a 160 pound man would burn 609 calories per hour of ultimate frisbee, though that number won't take into account rests and breaks.
For a more accurate picture of how many calories a high level player burns, San Francisco Revolver players (some of whom wear heart rate monitors) burn between 600 and 1,400 calories and cover between 4 and 8 miles during their three and a half hour practices. Translating that into a tournament setting would result in a total calorie burn of between 1,200 and 2,700 calories per day.
It's the end of a long season, and time for reflection.  What better way than to sit back with a drink and watch some footage of the 2013 season?  While you are, look out for some of seven classic mistakes, and approach 2014 with a fresh pair of eyes; you never know, your team may benefit as a result.
1. Cutting and clearing from behind the disc, through the cutting lanes
I see this a lot, particularly with US teams. Imagine you're standing with the disc, facing downfield.  Your best cutter is getting open and you're shaping up a flick down the big lane in front of you for a 20m gain. Suddenly, a body appears from nowhere; it's one of your teammates pushing downfield, from behind the disc, with their defender trailing.  And he's using your throwing lane to clear.  Now you can't hit the open cut and you're forced to recycle.
Now imagine you are cutting downfield, you lose your defender, and there's a glorious window of opportunity that is suddenly and abruptly closed by a teammate pushing downfield.  Both situations are lost opportunities; more to the point, your own team had to cut up its flow. It is far easier to play 3-on-3 in half the field than it is to play 7-on-7, so why rush to get back into a stack? When I coached Great Britain we used the term "dead space" to refer to the area immediately around the thrower, because any cuts there killed our flow. Your team should have a strategy for clearing that avoids killing your flow.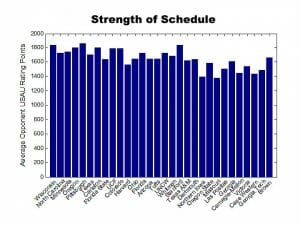 Now that the fall college season is winding down, many teams are looking ahead to the spring to plan for the regular season. Unlike competition in the fall, every game played during a sanctioned event in the spring will be recorded and used to calculate team ratings. These ratings are then used to rank all of the teams across the nation and distribute bids to those who finish at the top.
In the chase for Nationals bids, maximizing your ranking becomes an important goal for many teams. While placing at the top of the rankings does not guarantee a trip to Nationals, earning an extra bid for your region certainly increases your chances of a Nationals berth.
Since there is no official schedule in the college division, teams are free to select the tournaments they attend. What decisions go into deciding those schedules? Many teams want to find the best way to maximize their rating. But how do they build their tournament schedules to do this?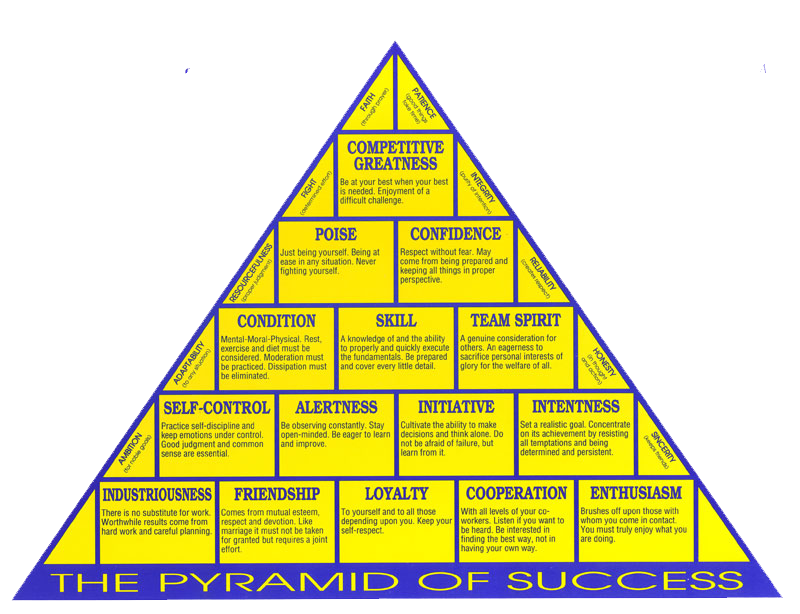 It was the best of times. It was the grossest of times.
Stefani Leto, a parent of a young ultimate player, writes on the Bay Area ultimate website, "Whenever a parent of a daughter asks me what ultimate did for my daughter, I say three things: It gives them a voice, gives them a body, and gives them a tribe."
On the other side of the country, Miami Dolphin Richie Incognito leaves racist and threatening messages on the phone of his teammate, Jonathan Martin. No need to repeat them. Just trust me that they are repellent on every level.
I have trouble carrying these two wildly opposing examples of team culture in my brain at the same time. I embrace and applaud Ms. Leto's description of what our sport has to offer her daughter. I reject the easy answers to the Fins' Fiasco: 'Incognito's hazing is a normal part of every NFL locker room. Martin needs to grow some thick skin and man up.' Read more →

Here are the late fall power rankings for Division III Open.
1. Amherst: Despite mixed fall showings, Amherst remains the top DIII squad. Everything came together for them during the series as it may again in 2014. Don't be surprised to see another team here as the spring goes on if Army of Darkness values development over wins. Read more →

Here is the late fall preseason power rankings in D-I Women's.
1. Oregon: The returning champ is rumored to have added three stud freshman to a high powered core, including Hayley Wahlroos, who has the potential to develop into the next Fugue star. Read more →

Here are Ultiworld's late fall preseason power rankings in the D-I Open Division.
1. North Carolina: A convincing run through CCC with quality wins over Georgia and FSU lands Darkside at #1 heading into the Spring. Their potent offensive line was missing players and still steamrolled everyone. Read more →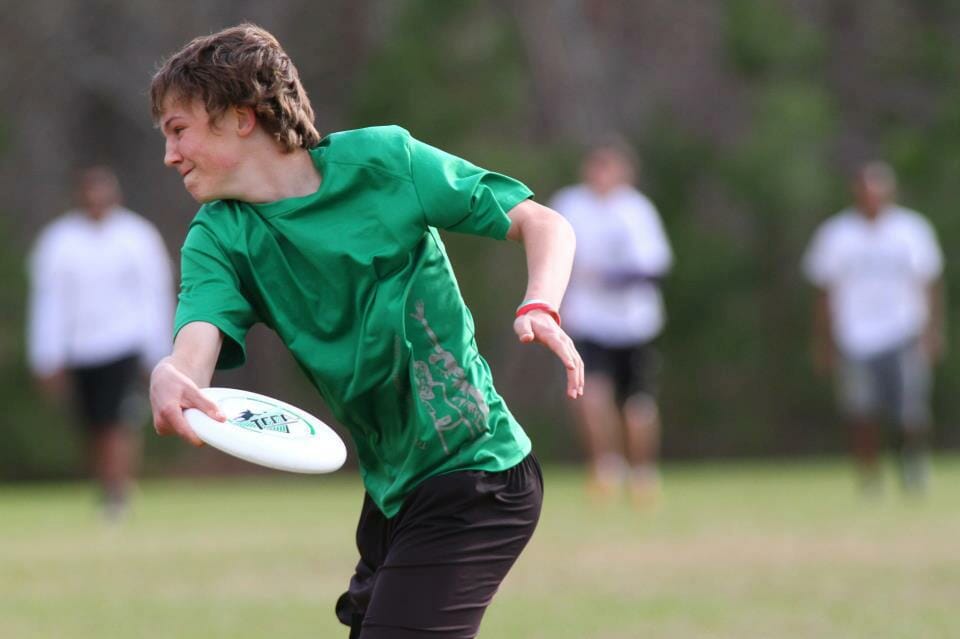 Throughout the weekend, many individual players shone as great leaders and competitors at the 2013 Tidewater Tuneup. As the tournament unfolded into the championship bracket, the following seven players stood out as major contributors in the high pressure Sunday games. These players — all from the semifinalist teams at the tournament — were chosen for showing both outstanding skill and leadership on the field. Read more →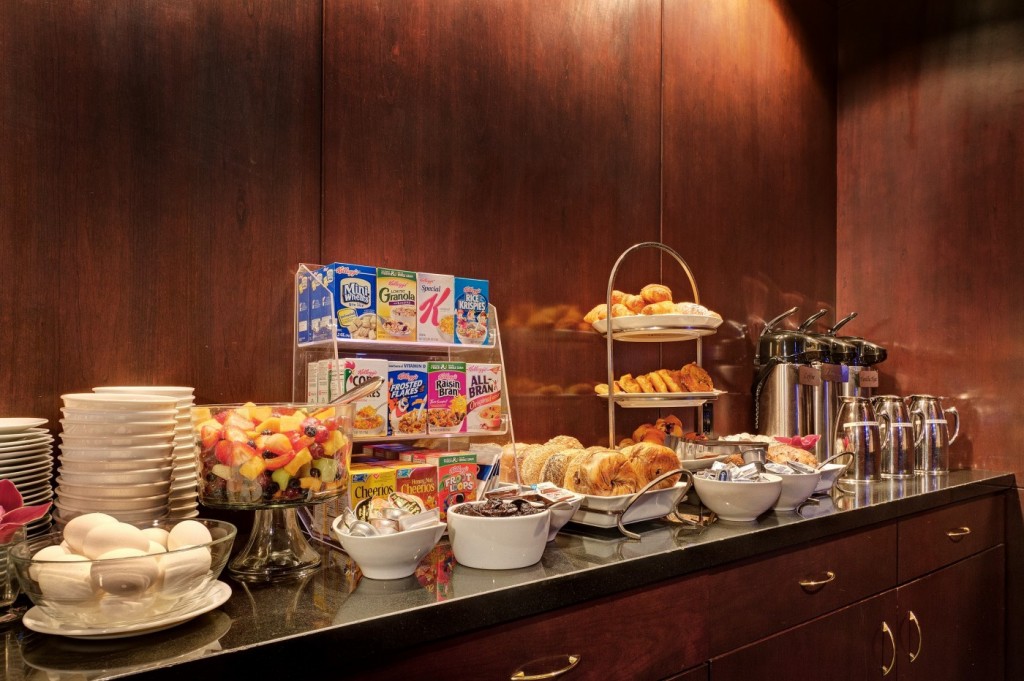 I know elite ultimate players who swear by McDonald's Bacon, Egg, and Cheese Biscuit as their pre-tournament breakfast, I know some who go out of their way to hit up a Waffle House, and I know others who will eat anything you put in front of them. Many factors make pre-tournament breakfast less than optimal: a lack of time to eat, the proximity to game time, and the availability (or lack thereof) of the foods you normally eat for breakfast.
Add in international tournaments – Japan, Italy, Colombia – and the nutrition equation becomes even more unpredictable.
What a player can and wants to eat for breakfast is highly individual. Some players find that a big breakfast (or even a moderately-sized one) can cause digestive distress, while others actually perform better with a large breakfast.
The event of the fall season descends upon Conyers, GA, on November 16-17th. Classic City Classic, the premier East Coast tournament of the preseason, brings together the strongest field of the young season, with five 2013 College Championships qualifiers in attendance and a host of contenders for this year's nationals all in the fold. While Ohio State enters as the favorite, the field — including the winner & runner-up of last season's CCC, Georgia and Texas — is teeming with squads aiming to take home the fall crown.
Pool A: Ohio State, UNC-Wilmington, Florida, Georgia State, Clemson
Ohio State sits as the top overall seed, and seem to be handling the adjustment of being without Paige Soper quite well. Cassie Swafford is still one of the stars of the division, but it is the play of veterans like Caitlin Harley, Katie Backus, and Cate Ramsey that make this team so strong. They'll really be counting on those vets to step up, as Nina Finley will not be making the trip to Georgia. Odds are in their favor for the weekend, with a crop of quality returners and a polished system in place, but the road wont be easy. Read more →