Opinion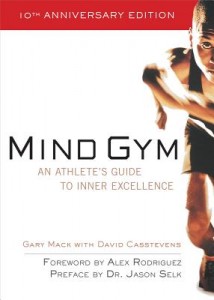 A veteran teacher always knows when she is losing her students. They make noises that are borderline rude, their eyelids droop, or they shift in their seat, gathering their stuff up early. Some look at the clock and sigh, although now they can surreptitiously check their phones. The brave ones will raise their hand and ask, "How do you know this? Why do we have to learn this? I can't imagine ever needing it."
This is my first column on mental toughness and I am including the caveat that I always use in these situations, whether I am talking to a class, my team or running a clinic:
"I did not come up with this stuff. I am not a psychologist. I know it works because I have seen it work repeatedly with different teams and different athletes in different sports. It may even help you with challenges in life. Just give it a try." Read more →
It's the end of a long season, and time for reflection.  What better way than to sit back with a drink and watch some footage of the 2013 season?  While you are, look out for some of seven classic mistakes, and approach 2014 with a fresh pair of eyes; you never know, your team may benefit as a result.
1. Cutting and clearing from behind the disc, through the cutting lanes
I see this a lot, particularly with US teams. Imagine you're standing with the disc, facing downfield.  Your best cutter is getting open and you're shaping up a flick down the big lane in front of you for a 20m gain. Suddenly, a body appears from nowhere; it's one of your teammates pushing downfield, from behind the disc, with their defender trailing.  And he's using your throwing lane to clear.  Now you can't hit the open cut and you're forced to recycle.
Now imagine you are cutting downfield, you lose your defender, and there's a glorious window of opportunity that is suddenly and abruptly closed by a teammate pushing downfield.  Both situations are lost opportunities; more to the point, your own team had to cut up its flow. It is far easier to play 3-on-3 in half the field than it is to play 7-on-7, so why rush to get back into a stack? When I coached Great Britain we used the term "dead space" to refer to the area immediately around the thrower, because any cuts there killed our flow. Your team should have a strategy for clearing that avoids killing your flow.

It's been a while now, but it's still something I think about every day. The relentless wondering: what if I had played?
In terms of my life or any of my teammates' lives, really, if I'm honest, little would be different. But I feel the specter of that would-be universe running alongside this one every day. I look over and see the world where I didn't let down my friends and the team I love. I see no failure, whatever the score may be. And I see the other would-be me looking back, OK with himself. Happy, even. Then I see him and the rest of his would-be universe whisk away again, sure to return some other time, just to check in.
That ghost is the haunt of my final year playing with UCLA Smaug in 2012. Throughout the season, my co-captain and I worked damn hard to revamp the program and try our best to turn it into a Nationals contending team. For most of the season it was going well.  We had some of Smaug's best results in many of the tournaments we regularly attended.
But one night in early April, less than two weeks before Conferences, I got a call from USA Ultimate informing me that I was ineligible to play for the remainder of the season. Read more →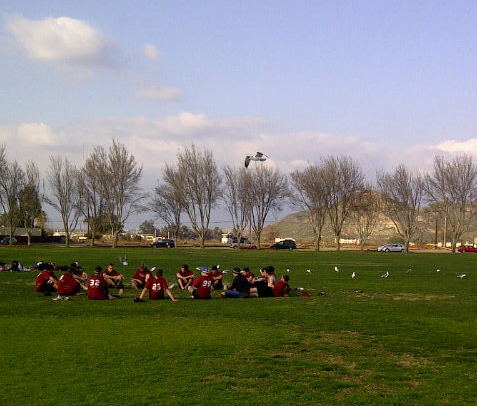 I felt a familiar frustration while I watched the Pitt and Penn State showcase game at Steel City Showdown last Friday: forced offensive and defensive lines.
Penn State ran O and D lines the entire game. I talked to one of Spank's players and they had a specific subbing strategy they were sticking to (putting guys in specific roles, especially against top competition like Pitt).
It's something you see all the time in college ultimate — teams running distinct offensive and defensive lines. So often, though, they don't have the depth to do so. Read more →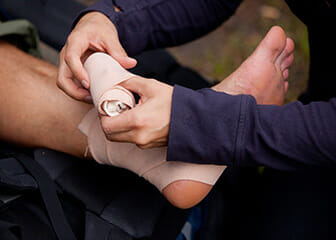 Last weekend I watched a trainer save a player's life at a tournament. Game play stopped on three fields on the Saturday of No Wisconsequences after a player unexpectedly went into cardiac arrest. The trainer on-site had to perform CPR for eight minutes before an ambulance and the police could get there.
Everything that could have gone right, did: the player collapsed on a field close to the tournament headquarters tent, the trainer was a CPR instructor, the sheriff who arrived first luckily had a defibrillator, and the ambulances arrived shortly afterward. The player is, to my knowledge, okay. But their story is not mine to tell; instead, I want to open a discussion about the importance of trainers. Read more →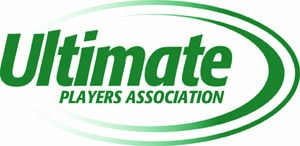 Bob Cousy established the NBA players' union in 1954. At the time, there were legitimate concerns the league and team owners were chasing their own motives with little or no regard to the players interests. For example, back then when a player got traded he was expected to pay for his move out of his own pocket. Cousy was motivated by a simple issue: left unchecked, the league was moving in directions that increasingly began exploiting its players as means to further "popularize" and "monetize" professional basketball.
60 years later, we see player's unions playing huge roles in virtually every professional sport. They serve a basic purpose: to protect the interests and well being of the participants who actually compete on the playing surface. We also see why this is necessary: those with marketing and/or financial interests in a sport are, by definition, less interested in the players' concerns.
In 2013, I am beginning to see some parallels in ultimate. I believe we as a community of players need our own union. As it stands now, we the competitors are forced to compete within a framework designed more to "grow the sport" and less to protect the players. Read more →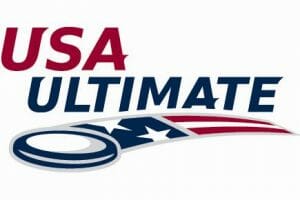 A week from today, one of the most important Ultimate events of the year will take place. Somehow, I'm not talking about Club Nationals. On October 17th, voting will close for this year's class of USA Ultimate's Board members.
Since its 2010 rebranding as USA Ultimate, our national governing body has begun to take the sport in a new direction. Whether or not you agree with the changes, it has been hard to ignore the backlash. Many have claimed that improving the game for spectators makes it less enjoyable for players. Others are taking to the web to decry what they believe to be a rash of meddling name-changes, though USAU instructing teams to change offensive or risqué names is nothing new. While some complaints have more merit than others, there seem to be a loud group of players who feel that their governing body doesn't serve them the way it should. Read more →
This opinion piece was submitted anonymously because the author is affiliated with USA Ultimate.
As a fan of ultimate not participating in the inaugural Triple Crown Tour, I haven't been following the updates to its format as closely as a participant might. Now that the Club Championship are right around the corner I wanted to see how things were shaping up, so after checking out Regionals results I spent some time today reading through the Nationals format updates. They were announced this week by USA Ultimate after half the Regional qualifying events had concluded, a puzzling choice but not an unprecedented one: sweeping changes to this year's championship format were announced just two days prior to Sectionals, whereas the Triple Crown Tour itself was made public only three days before Nationals in 2012.
The timing of last year's announcement was viewed as problematic by some teams, who learned only after Regionals that those results determined what tournaments they would be allowed (or required) to attend the following year. This year, players have questioned not only the overhaul of a long-established championship format, but also the timing of its announcement—mere hours before the finalized roster deadline—because of how the new format may value roster depth differently. Read more →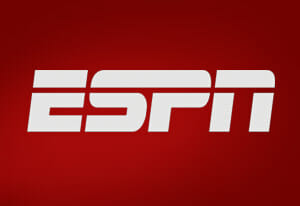 When we look back, the ESPN television deal will be a landmark moment in the development of the governing body of Ultimate. USA Ultimate's transition from the Ultimate Players Association, their expansion & refinement of the observer system, and eventually, the creation of the Triple Crown Tour all led up to it. The sport is auditioning for the type of television deal that powers sports institutions in the US.
The Triple Crown Tour and the ESPN broadcast relationship have been focused squarely on the club division. USAU continues to look at growing the sport's visibility in order to increase the growth, hoping to create a swell of youth participation that raises the bar across the sport. It makes sense, right? Why not take the sport at its most elite level and showcase it to the world? The Club Championships is the most competitive Ultimate tournament in the world.
What is the Club division missing and USAU desperately seeking? Brands. Read more →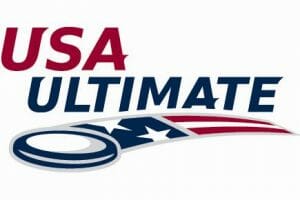 The following open letter to USA Ultimate was submitted to Ultiworld by Kevin Terry, a player for Major League Ultimate's New York Rumble and a long-time participant in the USAU club scene.
To the USA Ultimate Board and Staff,
First, I'd like to make a general comment about the recent changes to the Club Nationals competition format.
While many have pointed out some of the merits of every team making the elimination bracket and reducing the number of games, this seems to have been a move to conform the structure to other sports' showcases and is not necessarily an improvement in the quality of play or competition experience from the player perspective.
Perhaps the most noteworthy aspect of an ultimate tournament is its unique test of endurance and depth. The Club Championships were an unparalleled showcase of these qualities in their prior construction. The current structure removes much of that element from the tournament. Read more →