Other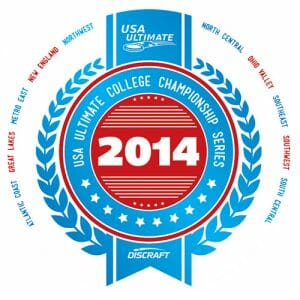 Make a name for your outstanding teammates and tell us about who deserves to win All-Region, All-Freshman, and Coaching awards this year in the discussion threads below. Here is a dedicated home page that can be easily shared and searched.
With the decline of RSD, there has been an unfortunate drop in All-Region conversation online. Nobody can see everyone play, but there are many deserving players at less-known schools. We hope these threads can facilitate a conversation about the best players — regardless of hype — in every division of every region. Take it from here. Read more →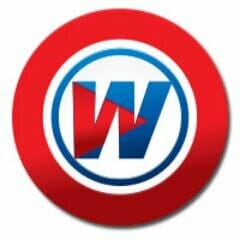 This is a humor column by Ultiwhirled, the satire blog. It runs on Fridays.
When Major League Ultimate announced last Tuesday a deal with the 'multi-channel' online broadcaster The Whistle for the 2014 season, the AUDL declined to comment publicly. Exclusive UltiWhirled sources, however, can now confirm that both the AUDL and new broadcast partner ESPN3 are shaking in their collective boots.
One General Manager for an AUDL team spoke with UltiWhirled off the record this morning.
"Oh, I think we're all really worried by this new MLU deal," said the GM. "Not that anyone would say so or anything, but I think we're all in this space of: what does this even mean? And that's the thing, really: the fear of the unknown. We were feeling good for a while there—we got a deal with ESPN3 to broadcast a game-of-the-week!  But now the MLU turns around and gets a deal with The Whistle.  How are we supposed to feel?  Do you know how big a deal The Whistle is? Read more →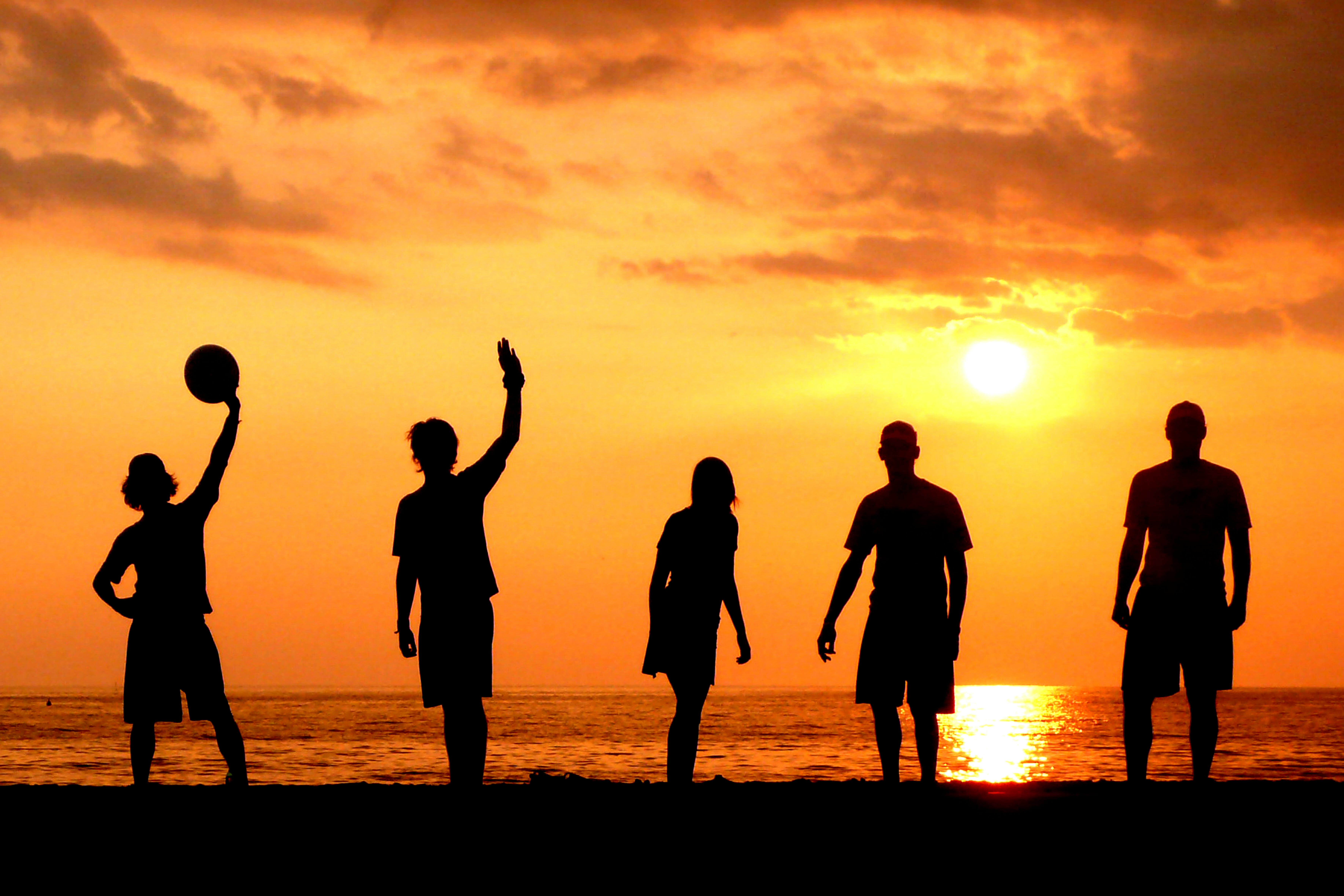 April Fools Day seems like a good day to announce that Ultiwhirled — the parody blog that has delivered sharp, funny commentary over the past few months — will be contributing to Ultiworld. Columns will normally run on Fridays. 
The World Flying Disc Federation announced Friday morning that Beach Worlds 2015 will include a new division, Nude Beach Worlds, to be held in San Diego, CA. The new division will take place four weeks after the rest of the WCBU 2015 tournament, which is scheduled to be held in Dubai next March.
WFDF Executive Director Volkner Bernardi delivered the following statement at a press conference this morning.
"The World Flying Disc Federation, in partnership with the Beach Ultimate Lovers Association, is pleased to announce that the 2015 World Championships of Beach Ultimate will feature a new competitive tournament: Nude Beach Worlds. Read more →
Vote now for which game Ultiworld livestreams during the second round of pool play at Easterns. Voting is open until today (Thursday) at 11:59 PM EST.
At the close of voting, UNC v. Carleton led the poll. Watch live on our dedicated tournament page at 11:30AM EST on Saturday.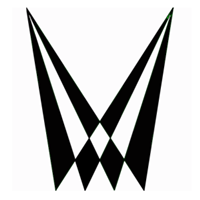 You can't tell any story of CUT without some reference to Al Duerr and the events below. This version is from Joe Cesario '91.
At '88 sectionals, we lost both games (only three teams including CUT) and failed to qualify for regionals. We got crushed by Madison, not getting to double digits in a game to 19.
At this point it had been many years since CUT had beat Madison. I rode home with Al Duerr that day and listened to his plans to put Carleton on the map of serious college programs. We had to get faster, taller, and in better shape. We had to throw better, cut better, catch better. But above everything else, no matter what, we had to beat Wisconsin. If we wanted to compete on a National level it was going to go through Madison.
From then on, all we thought about was beating Madison. In true CUT fashion of course, it didn't take very long. Sectionals '89 was at Carleton. Madison had a nice run at Nationals the previous year and was looking to build on their success. We played in the finals on Bell Field. Perfect spring Sunday afternoon, hundreds of fans. We took down Madison 21-18. We never looked back, I never lost to Wisco again. Read more →
Central Florida captains Mike Ogren, John Best, Jeremy Langdon and Alex Bullock were concerned to the point of being speechless. They had just been knocked out of the prequarters by UC San Diego at the Stanford Invite. This wasn't supposed to happen. UCF was the reigning National runner-ups.
What could you say to a team at this time? To the Dogs of War captains, the answer to that question was simple: nothing. Or, at least, that's all they thought they could say until sophomore Seth Calhoun piped up.
"It was younger guys that were willing to step up and tell the team things that I've never heard a freshman or a sophomore say," UCF coach Andrew Roca said. "[Calhoun] told our team, 'We're too focused on each other and the biggest thing that I can recommend is that you worry about yourself and you care about the team.'"
These staggering words hit the team hard.
"There was definitely a sense of entitlement from my top end tier of the team," Roca said. "The way that you handle entitlement is that you have to get knocked on your ass a couple of times to know that it's going to take more than 'being better' than the other team." Read more →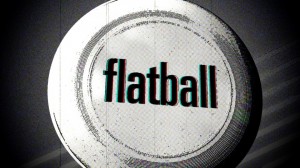 Dennis "Cribber" Warsen is a former NYNY player, a UPA & World Champion who, since retiring from playing ultimate, has become an Emmy Award winning documentary filmmaker with his work following the NFL. Recently inducted into the USA Ultimate 'Hall of Fame,' he has turned his hand to 'Flatball', a project designed to bring the history of ultimate to the big screen. See more about the documentary here.
As I was taking a look at the Indiegogo campaign for the Flatball documentary, I found this "perk" available for any generous contributors: Read more →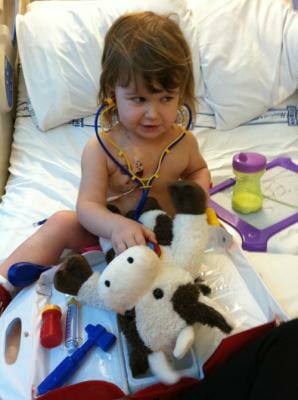 Thanksgiving in 2013 was an important time for the Steward family. Kayla Grace Steward had just turned two years old and was approaching the daunting task of potty training. After recovering from the family festivities, Shane Steward (former coach and alumni of the University of Central Florida Dogs of War) sat down with his daughter and noticed a large lump on Kayla's collarbone. By the time Kayla made it to a hospital, there was a tumor the size of her fist inside her chest. At two years old, Kayla Grace Steward was diagnosed with Neuroblastoma.
While the cause of Neuroblastoma — the most common childhood cancer — is still unknown, Kayla's diagnosis put her in the high-risk (or stage 4) category. This meant the beginning of a three stage treatment plan lasting for 18 long months. Fast forward to February 23rd, 2014. Kayla was dismissed from the hospital and able to spend a rare weekend at home. She had more color and life that, according to her mother Lisa Steward, "she hasn't had in a long time." In the Steward's blog about their daughters progress (information on how to follow Kayla Grace's story is listed at the bottom of the page), Lisa ends their latest post with the phrase, "It takes a village".
Enter University of Central Florida Ultimate frisbee.
Due to Stanford Invite weather-related rescheduling, we will no longer be able to stream both the Oregon v. Florida State game and the Texas v. Central Florida game. We are letting YOU decide. Take our poll below — whichever game has more votes by 12:00 AM EST tonight will be selected as the game we stream tomorrow afternoon.

With many of the nation's best teams in action this weekend at Florida Warm Up and the President's Day Invite, there is a lot of movement in the Week 4 Power Rankings. While the top 4 stay at the top, the rest of the rankings saw a big shakeup as some surprises, particularly at Warm Up, stirred the pot.
Here are the Week 4 Power Rankings in the Men's Division. Read more →