Other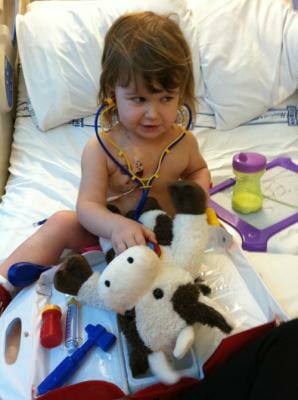 Thanksgiving in 2013 was an important time for the Steward family. Kayla Grace Steward had just turned two years old and was approaching the daunting task of potty training. After recovering from the family festivities, Shane Steward (former coach and alumni of the University of Central Florida Dogs of War) sat down with his daughter and noticed a large lump on Kayla's collarbone. By the time Kayla made it to a hospital, there was a tumor the size of her fist inside her chest. At two years old, Kayla Grace Steward was diagnosed with Neuroblastoma.
While the cause of Neuroblastoma — the most common childhood cancer — is still unknown, Kayla's diagnosis put her in the high-risk (or stage 4) category. This meant the beginning of a three stage treatment plan lasting for 18 long months. Fast forward to February 23rd, 2014. Kayla was dismissed from the hospital and able to spend a rare weekend at home. She had more color and life that, according to her mother Lisa Steward, "she hasn't had in a long time." In the Steward's blog about their daughters progress (information on how to follow Kayla Grace's story is listed at the bottom of the page), Lisa ends their latest post with the phrase, "It takes a village".
Enter University of Central Florida Ultimate frisbee.
Due to Stanford Invite weather-related rescheduling, we will no longer be able to stream both the Oregon v. Florida State game and the Texas v. Central Florida game. We are letting YOU decide. Take our poll below — whichever game has more votes by 12:00 AM EST tonight will be selected as the game we stream tomorrow afternoon.

With many of the nation's best teams in action this weekend at Florida Warm Up and the President's Day Invite, there is a lot of movement in the Week 4 Power Rankings. While the top 4 stay at the top, the rest of the rankings saw a big shakeup as some surprises, particularly at Warm Up, stirred the pot.
Here are the Week 4 Power Rankings in the Men's Division. Read more →
You can now purchase a season pass to Ultiworld's college video archives for the 2014 season that will get you unlimited access to all of our archived video throughout the season.
As we announced earlier this year, our livestreams will all be available for free this year, but archived footage will still be hosted in the video store.
For just $30, you can get access to all of Ultiworld's footage this season from the following tournaments:
- Queen City Tune Up (Men's, Women's)
- Warm Up (Men's)
- Stanford Invite (Men's, Women's)
- Easterns (Men's)
- Northwest Challenge (Men's, Women's)
There is also the possibility that we will add tournaments to this list, including Centex, select Regionals, the 2014 College Championships, and others.
Buy your 2014 college season pass today:
Want access to even more footage? You can upgrade to full video access to all of Ultiworld's archives from every division, and get exclusive content, gear discounts, and more with Ultiworld Premium for just $30 more:
Note: The College Season Pass is for individuals. If you are a team captain or coach looking for a wide license to get footage for your entire team to watch, please contact us at editor@ultiworld.com. Soon, we will have a specific package for teams.
We are excited to announce the launch of Ultiworld Premium, a new subscription service for Ultiworld's most dedicated and engaged readers. With Ultiworld Premium, you can go deeper on the sport, the star players, the business moves that drive us forward, and the stories that matter.
Get access to exclusive content, Ultiworld's full video archives, discounted gear, and more.
For $60 per year (just $5 per month!), you will get the following:
- Full access to Ultiworld's video archive, from college to club to youth
- Early bird access to the latest video releases before the general public.
- Join today and you'll instantly get the Queen City Tune Up finals footage between Harvard or UNC, available for download or stream, before anyone else.
- Members-only live editors' chats with Charlie Eisenhood, Sean Childers, Keith Raynor, and other top Ultiworld editors. Ask questions, get insider insight, and dive deep on the biggest stories in the sport.
- Exclusive podcasts and interviews with the Ultiworld staff and coaches, captains, and business mavens
- A blanket 10% discount on VC gear and 15% discount on Printed Performance gear on store or team orders
- A direct line to editors to request stories, features, and analysis
Subscribe today:
The gear discount alone could save you far more than the $5 a month you pay for unlimited video access and exclusive content.
You will not be signed up for any auto renewal, and you will have full access to Ultiworld Premium until the end of February 2015.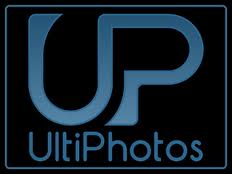 From the first pull of Major League Ultimate to the excellence of Team USA at the World Games, Ultiworld presents the best photos of 2013, presented by UltiPhotos and CBMT Creative.
These outstanding images are thanks to the hard work of the finest photographers in ultimate. Please support them. You can find UltiPhotos on the web, Facebook, and Twitter. CBMT Creative's images are found here.
Scroll down to see 2013 in images (loosely in chronological order). Read more →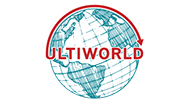 As we look back on the closing year, we thought it would be a perfect time to direct you to some of the best work on the website. There are plenty of important news articles from this year as well, but we focused here mostly on features, profiles, analysis, and opinion pieces — which can often be lost in the shuffle of breaking news.
Here are 12 of the best Ultiworld articles in 2013. Read more →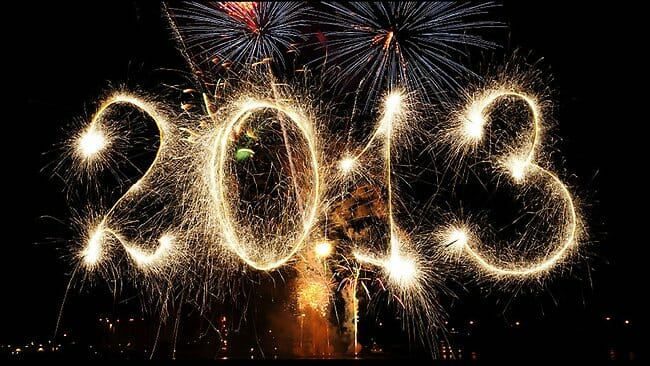 After another remarkable year in ultimate, we now take a moment to reflect on the highs and the lows in our annual superlatives list.
2013 was Ultiworld's first full year as a publication, so we are especially excited to look back on the biggest and best moments. Read more →