Preview
The most important tournament of the college regular season, the Stanford Invite is hotly anticipated this year for more than the usual bid allocation drama. We might get a definitive answer to the question: who is the country's best team?
The top four seeds in California are also the top four ranked teams in the country — #1 North Carolina, #2 Colorado, #3 Texas, and #4 Oregon. Their combined record is an astounding 47-1 this spring, with the only loss falling to Oregon, who went down at the hands of Colorado in the President's Day Invite finals.
Something's gotta give. Only one of these teams — or, of course, one of the 12 other hungry contenders in the Stanford field — can walk away with a title this weekend. Whoever does is very likely to walk away with the #1 ranking heading into the second half of the regular season. Read more →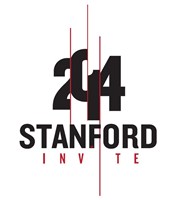 The season's most influential tournament in terms of rankings strength in 2013 was the Stanford Invite. Outside of the championships themselves, the stage doesn't get much bigger. Four of the country's top five teams will battle it out, along with a number of other top 25 squads. The tournament roster is almost identical to last year's, which sent seven of the 12 teams to nationals.
The midseason has arrived.
Consistency Necessary for #2 UC-Santa Barbara
When you beat the #1 team in the country, everyone is going to take notice. For the UC-Santa Barbara Burning Skirts, however, it isn't about people noticing them; it is about recognizing their own ability.
"I had been telling the girls we were a top contender for a while, but everyone finally believed me after doing so well at Pres Day," said captain Kelly Gross. "We really ramped up our practices and everyone is so much more determined."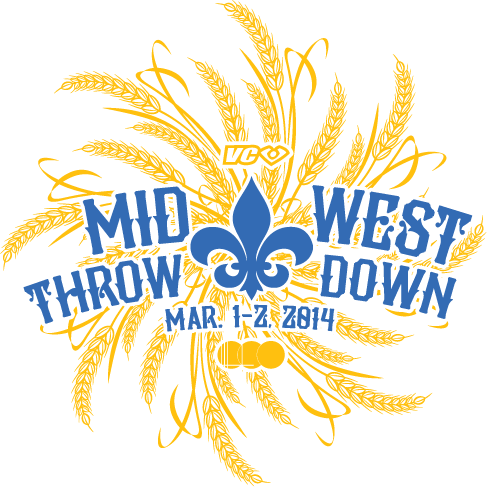 Two weeks ago, Michigan Flywheel traveled to San Diego for President's Day Invite; they probably packed their cleats, their Nalgenes, and a bottle of sunscreen. Maybe some sunglasses.
This weekend, Michigan will have to pack their Under Armour layers, their fleece jackets, and a pair of winter gloves. Maybe some handwarmers.
Midwest Throwdown is a very different beast. This weekend may not be the coldest tournament of the season, but ask any Midwestern team about the most miserable tournament in any given year, and Midwest Throwdown will probably come up.
In 2012, the Central Florida Sirens were the lone non-Midwestern team to travel up during their Spring Break to compete, and they were so shell-shocked by Saturday's driving wind and cold that they haven't been back since, despite placing 9th on the windless Sunday. If it's not windy, it's snowing. If there's no snow, count on deep, pervasive mud. I can't blame the Sirens.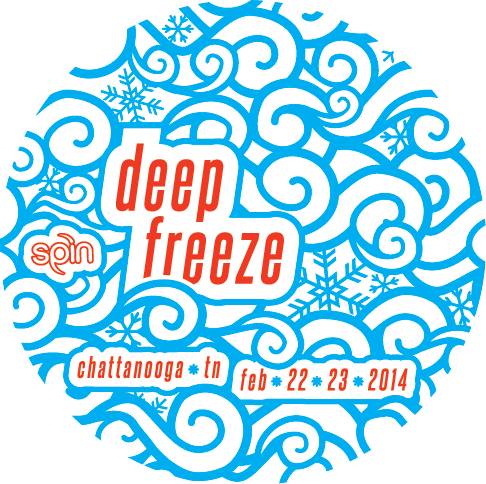 Deep Freeze 2014 is set to host a variety talent from across the south and includes a pair of power programs from the Ohio Valley area. The tournament is hosted by the Chattanooga Flying Disc Club along with the continuing merchandise sponsor, Spin Ultimate. Deep Freeze has been, since 2001, a great experience for high school teams to start their season, and this year is no exception.  Going into the weekend the buzz has surrounded the top four seeds and their opportunities to start their seasons with their own goals.
A New Chapter for Paideia & Baccarini
Last season ended in an uncharacteristic way for the long-time powerhouse Paideia (Atlanta, Georgia), coming in second place at the 2013 High School Southerns tournament. They also said good bye to one of the most dominate players in their program's history, John Stubbs. Stubbs picked up a key spot on Harvard's roster as a freshman, and is already making a name for himself in the college game.
Oregon Fugue knows how to be the best.
In 2013, they played an almost perfect season, and won the national championship in decisive fashion. Their 37-1 record spoke for itself, illustrating Fugue's domination over the rest of the field.
The losses of Callahan runner up Bailey Zahniser, as well as  Morgan Zajonc, Kimber Coles, Rachel Karpelowitz, Molly Munson and Anna Almy are notable, but will not be the crux of Fugue's story this year. They have four freshman who were invited to U-20 tryouts, to add to the four veteran Fugue players with junior Team USA experience. Lou Burruss is back as head coach, giving Fugue his years of experience as a player and analyst — plus his impressive track record of winning championships.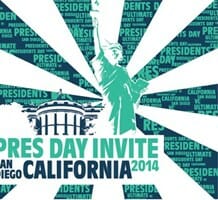 When even the Club Championships now go straight from pool play to prequarters, it seems a bit curious to have a three-day tournament with power pools in mid-February, especially with just five teams in the top 20 of Ultiworld's power rankings, only two of which are in the top 10. But President's Day has customarily been a revealing litmus test for those in the Southwest, as well as for the handful of out-of-region teams that attend every year, and the 2014 contest looks to continue this tradition.
Held late enough in the season for teams to have spent a solid number of weeks practicing together and developing their systems, the tournament serves as a good test of where teams are currently situated and often reveals surprise contenders, such as when sixth seed Dartmouth rose out of nowhere in 2012 to take the title.
Each of the past few years a different champion has emerged, none of which was the one or two seed. With a less-dominant Arizona and a strong crop of hungry competition in 2014, the trend could continue, but a road block stands in the way: Colorado. Read more →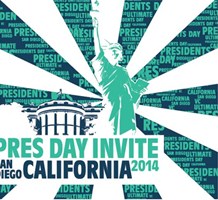 The East coast kicked off the spring season in a big way with Queen City Tune Up, and now the West coast will draw back the curtain and start the show at the President's Day Invitational in La Jolla, CA. #1 Oregon and #2 Washington sit atop the field, but #5 UC-Santa Barbara, #10 North Carolina, and five other top 25 teams are meeting in California to open their spring seasons.
History Says To Bet on Fugue…
Pres Day may take place just outside of San Diego, CA, but it might as well be in Eugene, since Oregon Fugue owns it. Oregon has won the Invite every year since 2010; the last time they didn't make the final was 2008, when they didn't attend. It doesn't look likely the reigning women's champs will go down this year either.
This past weekend, Texas A&M Dozen showed off their increased 2014 commitment and focus by winning their first spring tournament, Big D in Little D, in dominating fashion. As a result, Dozen has a 7-0 record  – and with their 15-8 finals game against Arkansas their closest score line at Big D — A&M could be an early ranking surprise.
"The final with Arkansas went well," head coach Jose Cespedes told Ultiworld. "The offense ran smooth the majority of the game. A few bad decisions let Arkansas get the disc back more times than I wanted but that is definitely something we can cleanup. Overall defense played hard clamping down in the end zone a couple of times."
Both captains and coach emphasized that they stayed on task and won by such big margins because they never took points off. Everyone closed out each game with the same amount of focus with which they began.
But that's not the way it's always been for Dozen. Last season, it seemed clear that the team had enough raw talent to compete with almost anyone — let alone make Nationals.  But Dozen suffered a lag in attendance – a result of commitment issues. Read more →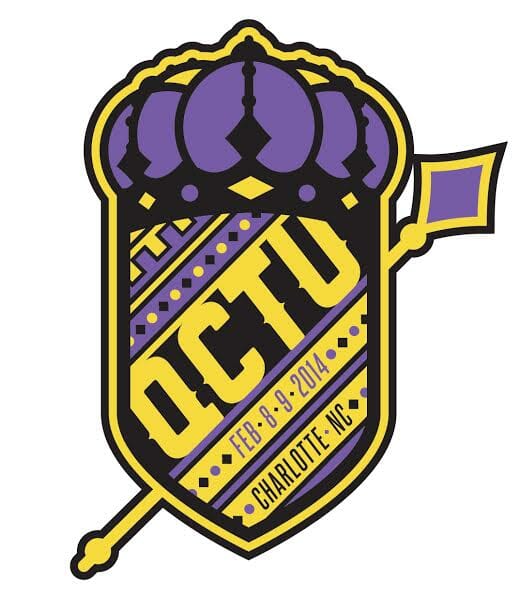 While the Queen City Tune Up doesn't hold the same cachet as next weekend's Florida Warm Up, make no mistake: this is the regular season's opening salvo in the strength bid wars. With seven different Regions represented — and mostly by teams that finished at or close to the top of their regions last season — the results from QCTU will lay the foundation of this year's bid allocation.
With four teams ranked in the Ultiworld Top 25 and five 2013 Nationals qualifiers in attendance, the tournament sets up compelling matchups between heavy hitters and Nationals hopefuls. Read more →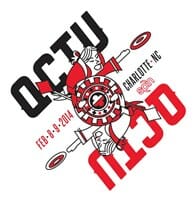 An incredible wealth of talent is descending upon Charlotte, North Carolina, to truly kick off the competitive college season at the 2014 Queen City Tune Up. Nationals hopefuls fill the field at QCTU, with storylines sprouting every which way from the bevy of notables. Top ranked teams are making their debuts. Fall stars are trying to show they are the real deal and not just doomed to turn into pumpkins at proverbial midnight.
And perhaps most importantly, the battles across regions for precious rankings points begin. With teams from eight different regions clashing – almost all of whom either made nationals last year or folded in their region's game to go – there's a lot on the line. This is especially true since USAU's new ranking algorithm will place greater weight on early season tournament results. Read more →