Preview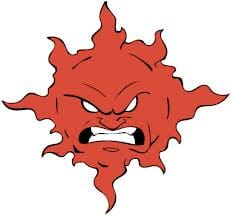 In recent history, Southwest Open Regionals has been a bloodbath. The region's brutal depth leaves no one easy Saturday or Sunday paths to Nationals: In the past two years, 13 out of 18 matchups reported in the backdoor bracket have been separated by two or fewer points.
No team is safe and no bids are automatic. Since the regional restructuring the Southwest has earned two bids to Nationals each year. Those six bids have been claimed by five different teams; only UC Davis has repeated. After making Nationals via a double game point win over Stanford in the game-to-go last season, Arizona Sunburn will be trying to become the second team to do that in 2014.
"This really feels like a spring tournament this year. Everyone is going to be trying to win it." – UNC Coach Mike Denardis
In now the 21st year of the Classic City Classic, a slow shift in the college ultimate landscape is starting to come into a clearer view. The fall has long been thought of as a time for development, an opportunity to throw a crop of inexperienced (often times brand new) players onto the field for a chance to get comfortable in an offense and learn to throw with a tough mark in their way.
While that is still true for many teams, the country's best programs now have the luxury of getting rookie classes packed with youth level experience. That often means that teams are at a far more advanced stage by the time they make first team cuts, and many now treat the season as starting in September.
The quality of play at Steel City Showdown and Missouri Loves Company speaks to the "new fall," a part of the year that is just as competitive as the early Spring. While there isn't as much on the line in terms of bid allocation, teams care about winning and play their best players. Read more →
The event of the fall season descends upon Conyers, GA, on November 16-17th. Classic City Classic, the premier East Coast tournament of the preseason, brings together the strongest field of the young season, with five 2013 College Championships qualifiers in attendance and a host of contenders for this year's nationals all in the fold. While Ohio State enters as the favorite, the field — including the winner & runner-up of last season's CCC, Georgia and Texas — is teeming with squads aiming to take home the fall crown.
Pool A: Ohio State, UNC-Wilmington, Florida, Georgia State, Clemson
Ohio State sits as the top overall seed, and seem to be handling the adjustment of being without Paige Soper quite well. Cassie Swafford is still one of the stars of the division, but it is the play of veterans like Caitlin Harley, Katie Backus, and Cate Ramsey that make this team so strong. They'll really be counting on those vets to step up, as Nina Finley will not be making the trip to Georgia. Odds are in their favor for the weekend, with a crop of quality returners and a polished system in place, but the road wont be easy. Read more →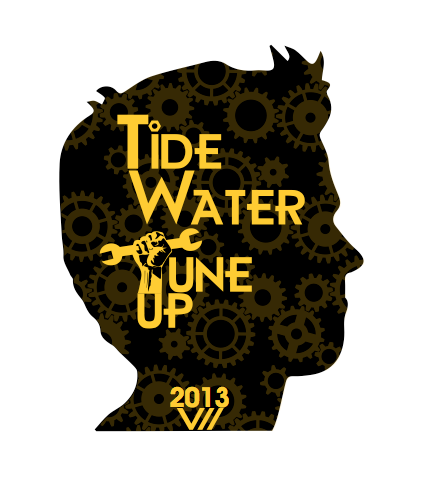 On November 16th, 21 youth open and 8 youth women's teams will meet at Nike Park in Carrollton, Virginia, to compete in one of the largest high school tournaments in the country. Teams from Virginia, North Carolina, Pennsylvania, Maryland, Washington DC, and New Jersey will all be fighting for a top seed in their pool to make Sunday's championship bracket.
Many storied programs that have reigned dominant on the East Coast will come to Tidewater wanting to prove why they deserve to remain on top while smaller, developing programs will be there to show that they have what it takes to hang with the best. In the Open Division, every team will be fighting to knock off the defending champions Pennsbury and return home the 2013 Tidewater Tuneup champions.
In the Womens Division, each team, bringing in a much improved talent pool, looks to fight their way past last year's Southerns champions Saga and assert their dominance in a tough pool of teams.
Most of the top seeded teams who will be at Tidewater have the depth and drive to take home the championship so expect some gritty matchups in the championship bracket and a great deal of high level, competitive ultimate. Read more →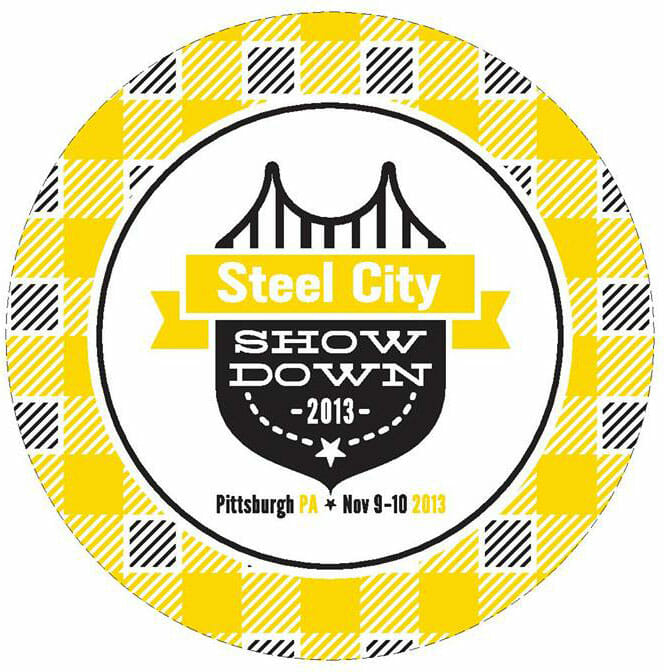 Last year, four Ohio Valley teams gathered at Carnegie Mellon University in early November for a brand new, one-day round robin tournament. Just one year later, the Steel City Showdown has transformed into a 24 team, important fall tournament that could serve as a bellwether for the Ohio Valley Region.
Featuring the defending National Champions Pittsburgh En Sabah Nur and a host of other 2013 Nationals qualifiers (and plenty of hopefuls), this weekend's action should present an exciting early picture of many of the Ohio Valley, Metro East, and New England contenders. Read more →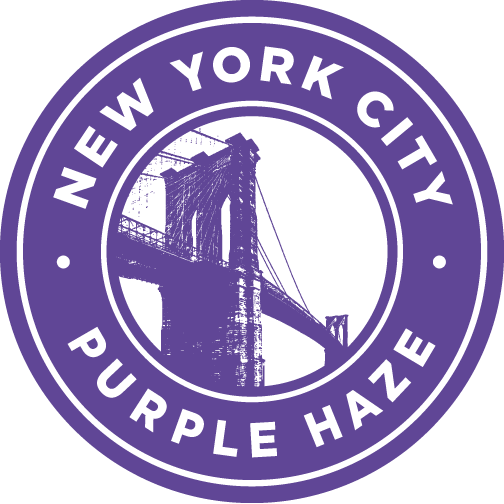 Disclosure: The author is an NYU alumnus and former captain.
Every New York ultimate player knows the feeling. Commuting over an hour just to claim a thinly-covered field on Randall's Island, coming home with brutal turf burn after laying out at East River Park. For the NYU college team, they have to try to convince newly minted freshmen that spending their time doing that, instead of the million other things they could do in New York City, is the best choice they can make.
"It's really hard to play ultimate in New York City," said NYU Purple Haze captain Max Cohen, explaining that getting freshmen to join the team is no simple task. Despite a student population of over 35,000 students and hundreds of interested players at the initial club fair, the NYU team finds itself with just a handful of committed rookies at the end of October.
"We have to deal with throwing over people tanning in Washington Square Park," said captain Jayson Lian. Read more →
Just a few years ago, Seattle Sockeye was the undisputed top program in the Men's Division. They won three titles in four years from 2004-2007 and vaulted to international fame. However, since their last title in '07, they have not returned to the Club Championships final.
Few expected them to make a triumphant return to the sport's biggest game this season, after injuries and up-and-down play brought them into the tournament with the seventh overall seed. But return they have after an outstanding weekend, including a brilliant performance against Boston Ironside in the semifinals.
They will face the recent familiar role as an underdog, going up against the best program of the last five years: San Francisco Revolver. Read more →
FRISCO — Scandal will finally have their Club Championship chance.  The question is whether the D.C. squad, as heavy underdogs, will be able to take it.
Going by Saturday's semifinal scorelines alone, one would have a tough time handicapping the final in Frisco and the finish to one of the most exciting Women's club seasons in recent history. While San Francisco Fury was taking half in their semifinal, Scandal, one field over in Memorial Stadium, was running away with their game against higher-seeded and higher-regarded Seattle Riot. The semifinals start times for were staggered but, when the dust settled, the scores were the same: Both Fury and Scandal won their semifinals 15-7.
With a brand new format, in a brand new city, the culmination of USAU's brand new Triple Crown Tour, and some brand new parity, this year promised a whole lot of brand new. However, last year's semifinalists were not sent the memo. Each returns to the semifinals in replica rematches of the 2012 Club Championships. The question remains: is the rest of the script also the same?
There's nothing less new than seeing Fury's name in the semifinal bracket. Having successfully dealt with any and all competition, the seven time reigning champions look as cool and confident as ever. And why wouldn't they be? Fury has yet to be challenged late in a game and faces a Showdown team they beat twice at the US Open — including 15-8 in that tournament's semifinal — and who they decimated in last year's Championships semifinal, 15-6.
"We're on the right track," said coach Matt Tsang after their quarterfinal win. "I think we're in the best shape we can be." Read more →
The chalk isn't so bad when it leads to this enticing a matchup. All season long, Seattle and DC have butted heads, taking the field against one another four times. This is the first tournament this season they've attended together where they won't play multiple head-to-head games. Seattle has won three of their first four games, and also triumphed over Scandal in a great semifinal battle at last year's Club Championships, 15-13.
Seattle Riot comes into the semifinal playing arguably the best Ultimate in the women's division. They have manhandled every matchup they've been tasked with, with the exception of Nemesis in their semifinal, though that game wasn't particularly difficult either. Once Riot had their early lead, they never let Chicago back into it. Sarah "Surge" Griffith has been the division's most statistically productive player by miles. Gwen Ambler and Hana Kawai are both excelling. Their defense has been fearsome, led by Callie Mah and Katy Craley.
Scandal, despite being fed up with the label, remains prone to lapses of focus. While it hasn't lost them any games, it has came close enough to make a fan nervous. A tournament opening upset seemed to be brewing when Molly Brown held a late lead over the overall three seed, with Scandal not seizing the lead until 13-12. In their Friday quarterfinal, Scandal gave up a 4-1 lead to go down 9-10 to Capitals before Opi Payne, Sandy Jorgenson, and Allison Maddux shifted into high gear to run away with it. Those are holes Riot is a lot less likely to let them out of. Read more →