Recap
Division II of Midwest Throwdown originally featured 24 teams in 8 pools of 3, but dire weather warnings prompted Grinnell and Purdue University to drop, and Carleton College Eclipse returned home upon news of last weekend's tragedy. And so there were only 21 teams to duke it out in 5 larger pools on Saturday.  This reseeding didn't seem to influence the play on Saturday: all the teams had some wintry rust on their throws and catches. Teams rediscovered their chemistry even as temperatures progressively dropped. Handlers were the stars on Saturday for many teams, patiently working the disc yet knowing when to punt to a cutter who could snag junk.
The Undefeated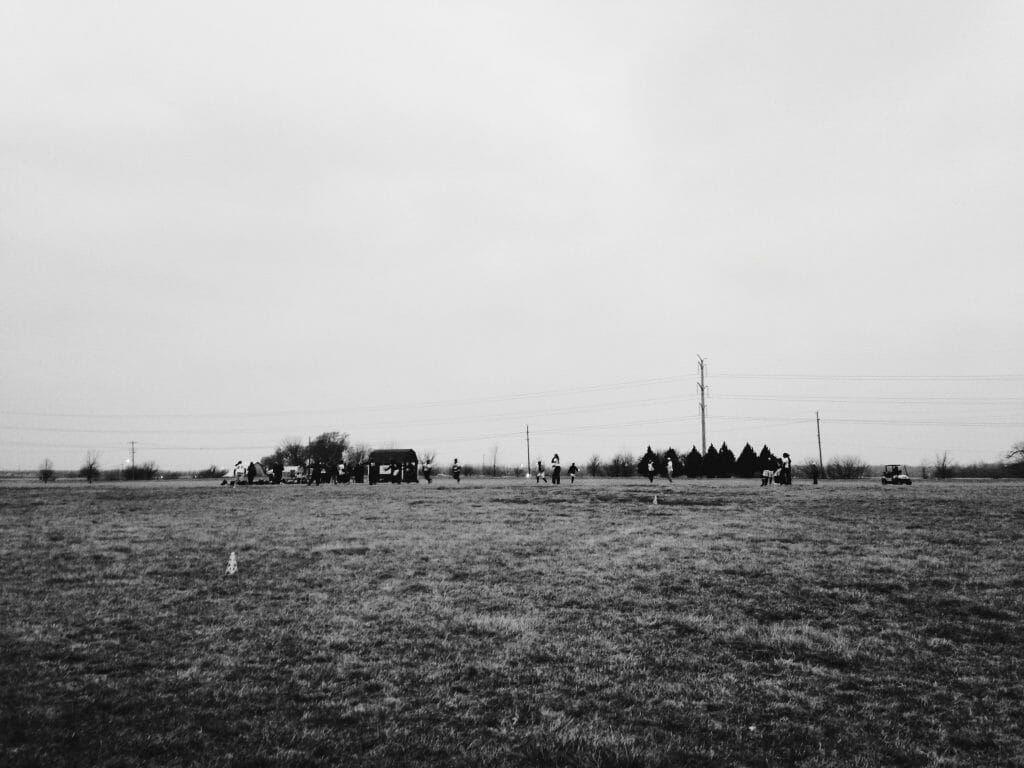 University of Northern Iowa Monium came into Midwest Throwdown as the top seed, and without the opportunity for cross-pool challenges, they ended the tournament as the only team in Division II with four strong wins. They beat  Washington University-B 11-4, they beat Missouri 11-3, they beat Northwestern-B 11-1, and they crushed second-seed Marquette 15-0. Liz Reuter, Dani Sweet, and Jaime Frahm marched the disc effectively up the field for Monium, and their better throws and inside breaks distinguished Northern Iowa from many of the Division II teams who had fewer veteran throwers. Read more →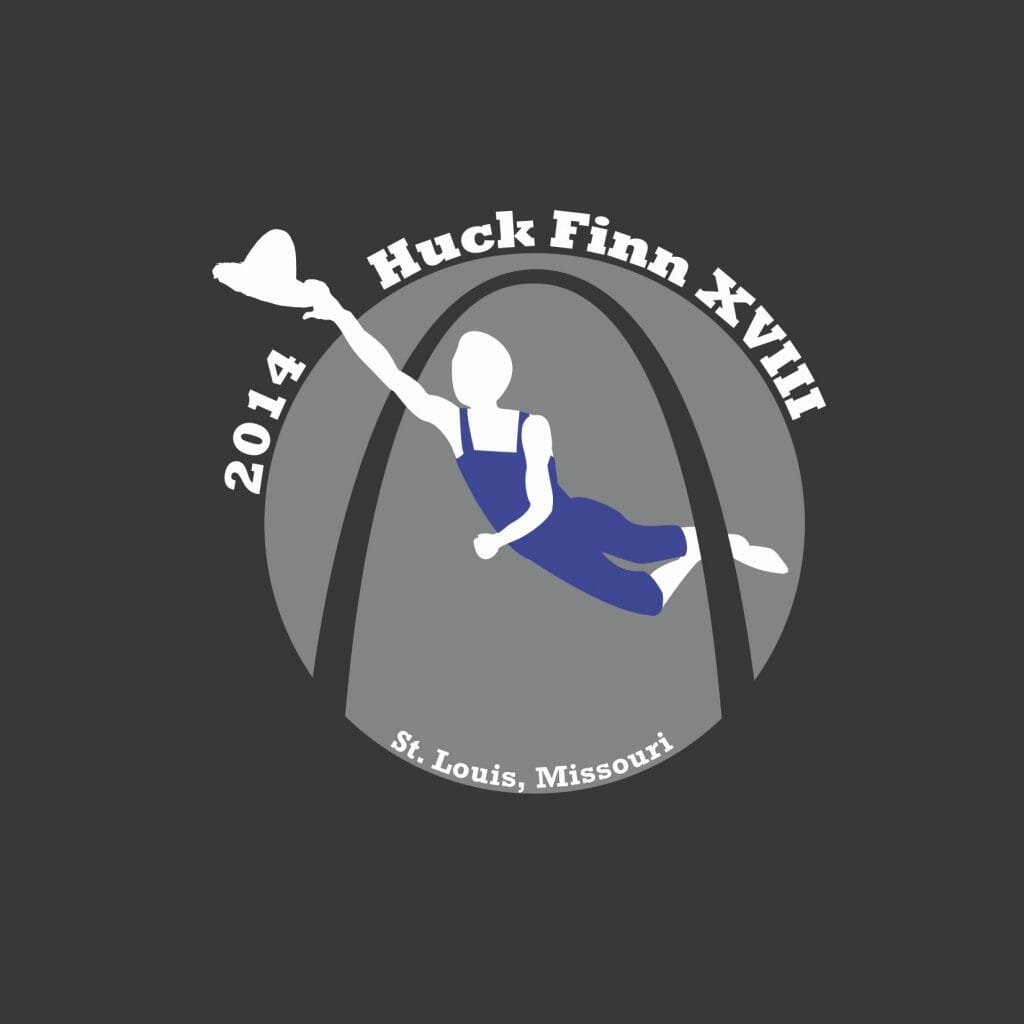 This article was written by Ben Krupp, one of the organizers of Huck Finn.
After an early season marked by inclement weather, and more than an inch of snow on the fields the Wednesday before Huck Finn was scheduled to take place, very few were optimistic about the chances of the tournament going on as planned. However, a pair of warm, sunny days, along with a great drainage system at the Chesterfield Valley Athletic Complex field site, allowed the St. Louis tournament, which drew teams from as far as Rhode Island and Washington, to go on as scheduled.
Pool play on Saturday opened cold and overcast, but warmed up slightly as the day went on. Right from the start, Pool A had some very unexpected results. After cruising through their first game of the day, Missouri, the one seed, fell on double game point to a scrappy Wisconsin-Steven's Point team (three seed in pool A) in the second round. Steven's Point would then go on to lose to the two seed, Saint Louis University, who would, in turn, fall to Missouri. After all was said and done, Missouri won the pool based on its head-to-head matchup win against Saint Louis, and the hometown team would take second, both having gone 3-1 on the day. Read more →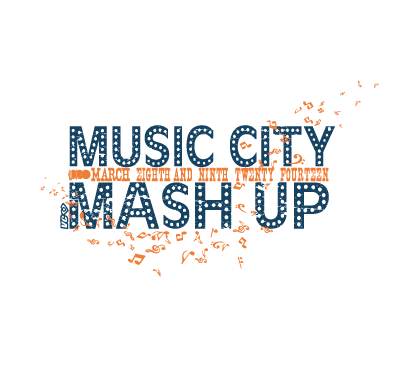 With tournament season in full swing, here's a look at the results from this weekend across both college divisions.
MEN'S
#4 Florida State took care of business at their home tournament, but not without a scare from UNC-Wilmington who took them to 14-15 in the finals. It was smooth sailling for both teams to the final, and Wilmington's great weekend reestablishes them as a Nationals contender. Can they snag a second bid for the Atlantic Coast though? Read more →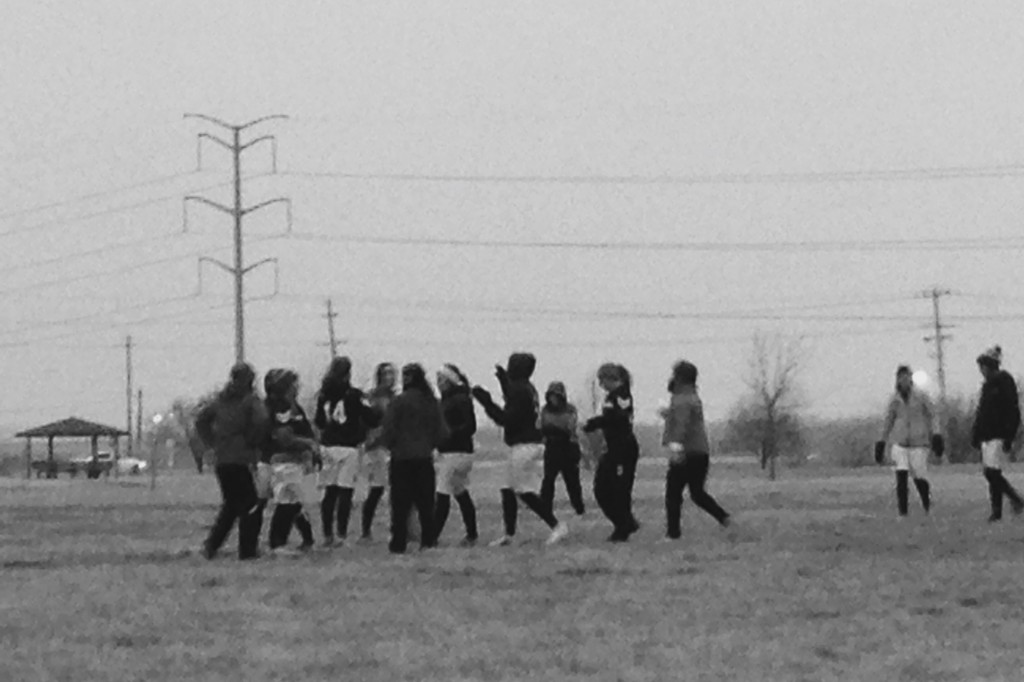 Before I begin, I have to say that while Midwest Throwdown only lasted one long, gray Saturday, this tournament weekend will stay with me, and our Ultimate community, for a long time. On Friday we lost three members of that community: James Adams, Paxton Harvieux, and Michael Goodgame. I have watched them all play several times, and I knew James. It is a testament to James Adams that I had only met him a handful times, but each time he greeted me warmly with a huge grin as if we were old friends. I grieve for James, for Paxton, and for Michael, and I also feel gut-wrenching relief, followed by guilt: I'm grateful that John Raynolds, my brother and the captain of CUT, wasn't in the car. He could have been. I face that shadowed side of tragedy that nobody talks about, where you contemplate the fragility of your loved ones' lives while you mourn the ending of another.
Friday night my newsfeed filled with condolences, and Twitter brimmed over as teams wrote messages to the families and to the team. We stand with CUT. CUT rules. Stay strong CUT. On Facebook people changed their profile pictures to CUT's symbol. At Stanford Invite the jerseys, the temporary tattoos, and the armbands all said the same thing: we're here for you.  We round our wagons to care for our own. This community and this quirky subculture that I love feel bigger and bigger to me every day,  but I love it most when it feels small.
Deep breath. Here we go. Read more →
A new set of Power Rankings are out and it is yet another list topped by Oregon Fugue. The reigning champions emerged from Stanford Invite undefeated on the weekend; they have just a single loss on the season. Along the way, they beat the #3, #6, #7, #9, and #11 ranked teams in the country. To say they are the favorite this season would be an understatement.
However, the weekend saw Oregon escape some dangerous spots: half time deficits, double game points, and high pressure situations. Is it a sign of a vulnerability or a confirmation of their strength?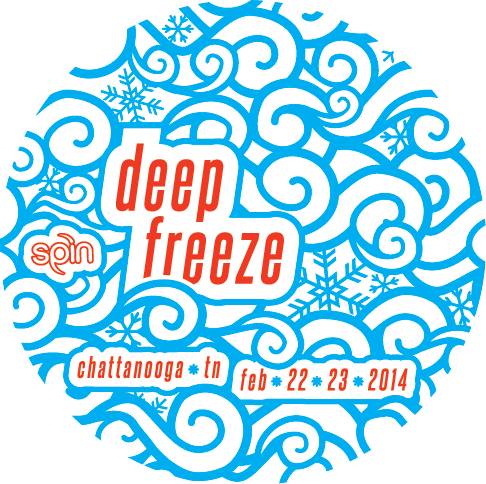 The match-ups of rising ultimate stars, a clashing between old and new foes, and a last minute addition highlighted an eventful weekend in Chattanooga, Tennessee at Deep Freeze. Seven states were represented in the first multi-regional tournament of the youth ultimate season and the anticipation of certain games did not disappoint.
Holy Family Catholic Starts Off Perfect
Holy Family Catholic might have lost their two biggest threats downfield, but that did not stop them from showing a balanced attack and commanding defense all weekend long, never allowing an opponent more than five points in a game. Coach Steve Conrad called it knocking off the winter rust; they sure did that and then some.
Revolution started strong on Saturday, winning four games, including a hard fought win against Paideia during the cross-over round. Read more →
With a 15-8 victory over UNC Wilmington in the finals, UMass Amherst captured the Easterns Qualifier title and a bid into the prestigious Easterns tournament in mid-March.
Massachusetts finished the weekend undefeated, struggling only once in a narrow win over Maryland, 14-13, in the final round of pool play on Sunday morning.
"We haven't played outside at all since the fall," said UMass coach Evan Johnson. "I thought we played pretty well, and played our best game of the weekend in the finals." Read more →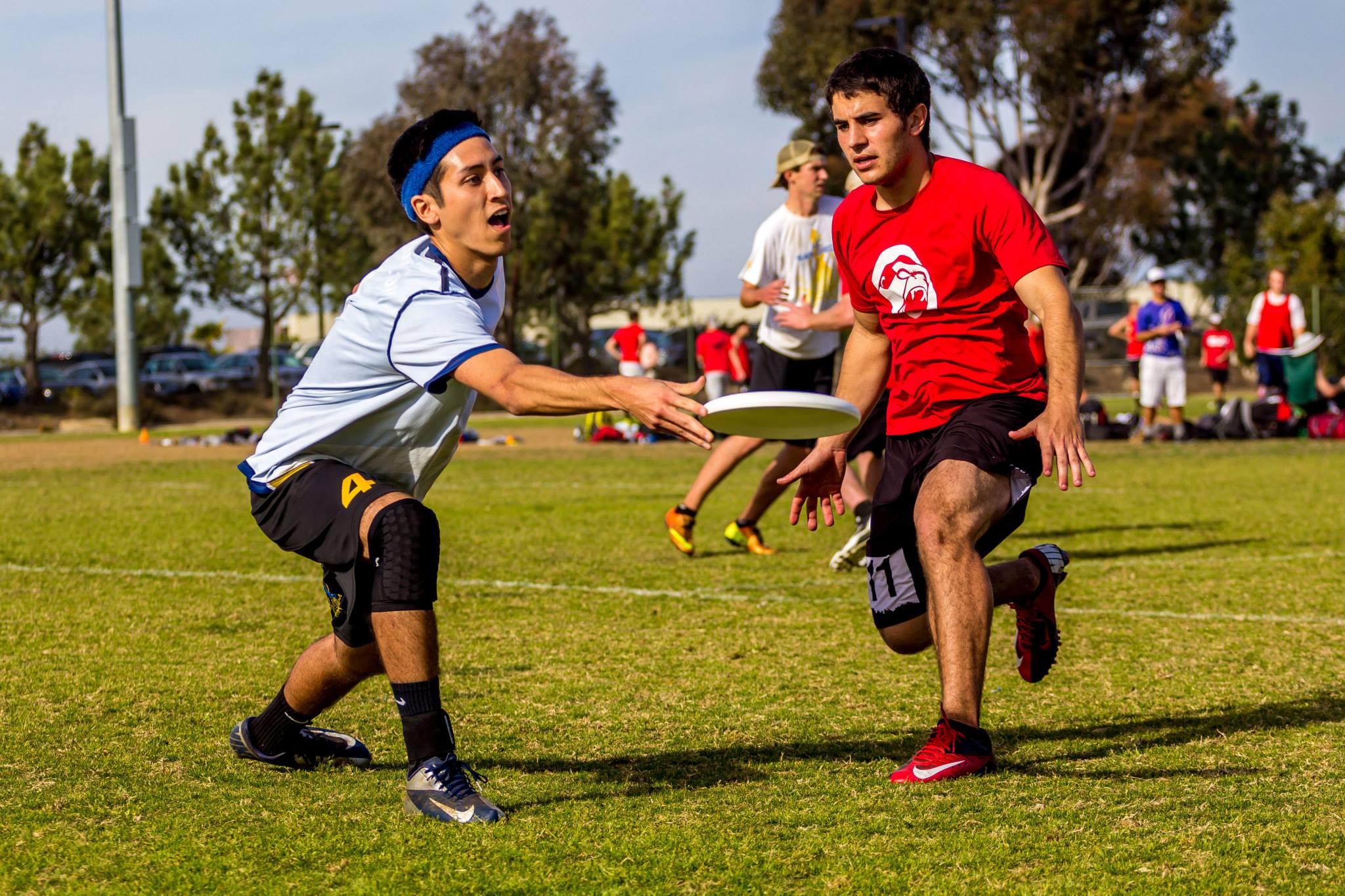 The clashing of Nexgen stars Jimmy Mickle and Dylan Freechild and Colorado's thorough stomping of the competition may have attracted the most attention at the President's Day Invitational in San Diego, but there were plenty of other stories spread among the fields last weekend.
Air Squids Notch First Loss Of Season
Despite dropping to Oregon 15-9 in the semis and taking their first loss of the season, the University of California-San Diego on the whole had an excellent tournament, further cementing themselves as not just the top team in the Southwest, but one of the better teams in the nation. Though the score indicates the Air Squids were thoroughly bested, and this is true, they seemed like a team that could play at Oregon's level. Read more →
The 2014 edition of Warm Up, like usual, matched up many of the country's elite teams along side a collection of Nationals hopefuls. Unlike last year, though, which largely outlined a clear hierarchy with few surprises, last weekend's tournament was filled with upsets from unlikely sources.
What emerges is a less certain picture about the nature of this season than we have had in recent memory, as a number of stalwart programs struggled through roster issues, injuries, and tough losses. Will it mean anything come the Series? Is this just normal early season bumps?
Here's a look at a wild weekend from Tampa, Florida. Read more →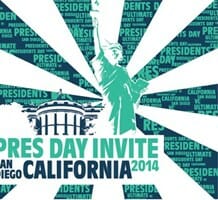 It was a big West Coast weekend in La Jolla, California, at the President's Day Invitational. The three day tournament gave us plenty of excitement, upsets, and fat to chew moving forward. While the final result — another Oregon Fugue crown — was more or less expected, the road to the result was dotted with surprises.
#1 Oregon Fugue Defends Their Spot, But Not Without Blemishes
Oregon won't go undefeated this season, but they could still win every tournament and remain the favorite to take the crown after compiling an 8-1 record on their way to winning Pres Day. It is the 5th straight time they've won the tournament.