[youtube sCOHdLd0LyA 600 355]
One of the most talked about games from this year's Ultimate World Championships was the power pool matchup between Japan and Canada, two of the world's top teams. Unfortunately, its exciting 14-13 universe point finish and its contrast in playing styles — the things that should have been talked about — were overshadowed by the incredibly poor spirit on display from the Canadian side.
As you can see in the above video, courtesy of Ulti.tv, Canada takes the aggressive play that we've come to expect in high-level, elite Ultimate to an unacceptable extreme. At times it looks more like an American football match than an Ultimate game. Apart from the physicality, the screaming, bumping, and general disrespect shown to the Japanese team is really disheartening.
This goes beyond a discussion of "spirit of the game." The play in this game — Japan at times was guilty as well — was without question unspirited. But, more importantly, is this how we want to represent our sport at the World Championships? You would absolutely not see anything like this tolerated in most sports, especially at big tournaments like Worlds.
It is worth noting that the game was played without observers, according to World Flying Disc Federation rules. After this game, that rule has been subject to criticism, since an observed game would have been much less likely to get so out of control. The overly aggressive play — which looked like a Canadian tactic against the smaller Japanese players — would have been penalized and stopped.
While that is true, the push to implement observers isn't really the answer — it just shifts the responsibility away from the players to play with spirit and good sportsmanship. Perhaps we have reached a point where elite Ultimate requires some kind of impartial referee, but the real focus should be on each team policing themselves. It has worked since the beginning of Ultimate — it can continue to work today.
Even in an observed or refereed game, good sportsmanship still matters. It's not more acceptable to cheat, tackle, or disrespect your opponent just because there is someone there to tell you it's against the rules. Ultimate isn't all about winning — for many, particularly younger players, it's about learning to work together, be a leader, and reach a goal. We have to remember that those kids look up to the elite teams as a guide to how to play and act on the field. It's already crept into college; do we want high school players playing like Canada in this game?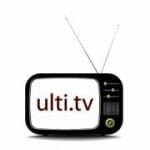 The sport has reached a point where outside people are beginning to pay attention. And for good reason! But that comes with a greater responsibility — especially for the elite teams and especially at big tournaments — to act as ambassadors for the sport. So let's play intense, but play fair and with respect.
Hat tip to RSD commenter smntstatus for compiling video clips. You can watch more Ultimate games live and on-demand at ulti.tv.
*
For more on this controversy, read a Team Canada player response, an observer's thoughts on the game, and WFDF's continued anti-observer stance. WFDF has subsequently released their Spirit of the Game rankings from Worlds; Canada finished near the bottom. Team Canada also apologized.