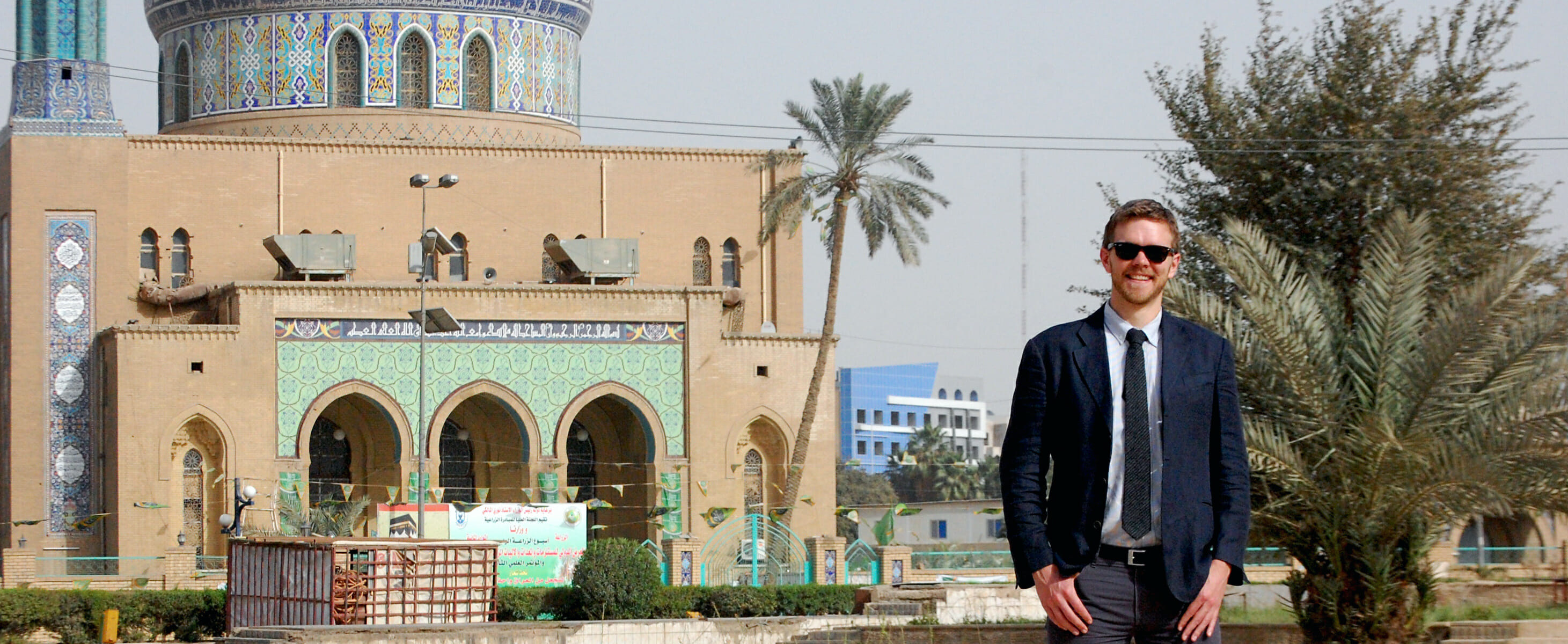 'Life Off The Field' is a new series of Ultimate player profiles. But rather than focus on their accomplishments in Ultimate, we will look at their lives and work outside the sport. If you know a player who is doing something awesome and should be profiled, please contact us.
At 6′ 5″ tall with fair skin and blue eyes, Ben Van Heuvelen is a bit conspicuous on the streets of Baghdad, Iraq. And for a country accustomed to seeing Americans wrapped in flak jackets and traveling with security details, BVH — as he's known to his teammates on New York's elite Ultimate team PoNY — stands out that much more while walking in plain clothes, accompanied by an Iraqi.
Although he works the majority of the time in Brooklyn, Van Heuvelen travels to Baghdad for six weeks at a time to do on-the-ground reporting and stay in touch with sources for his website, Iraq Oil Report, where he serves as managing editor. The site, which evolved out of a blog started by Ben Lando (who is now the Iraq bureau chief), delivers in-depth news coverage of economic, social, and political developments throughout Iraq. "I am a co-founder of the news gathering operation," said Van Heuvelen.
After working as a high school English teacher until 2008, BVH took a job with Steve Coll, a Pulitzer Prize winning journalist and former New Yorker staff writer who currently serves as the President and CEO of the New America Foundation. Coll was working on "Private Empire," a book about Exxon Mobil and the company's power. Van Heuvelen was hired as a reporter-researcher for the book project. He began his work by researching one of the thorniest questions in United States foreign policy: what role did oil play in the US decision to invade Iraq?
"That's how I got into Iraq," Van Heuvelen said. He built a large network of contacts through his research for Coll, both in Washington and in Iraq. He met Lando during the process and, as the book project wound down, came on board as the US editor of the Iraq Oil Report.
Along with offering deep investigative features, the website has a group of contributors from all over Iraq that submit daily reports ranging from major international incidents like large bombings down to hyperlocal concerns like tribal disputes. Van Heuvelen aggregates and packages that information for the site's audience, who pay $1795 a year for access.
"It's a very rare level of depth and investigative reporting," said Van Heuvelen. "We get better access to Iraqi officials than many other bigger news organizations." He mentioned that they are lucky to be funded so well — many journalists can only dream of the opportunity to be paid for such investigative work. But there are a lot of interested parties — corporations, governments, and investors — in Iraq's oil fields. Every piece of news can be important; they pay for access to it.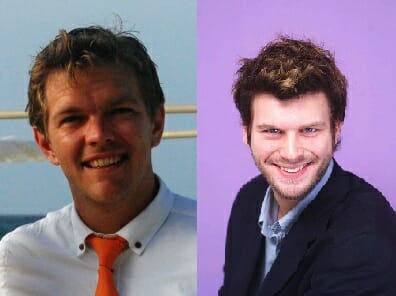 Van Heuvelen, 32 years old, loves the opportunity to work in Iraq. Even outside his job, he has fascinating experiences. Because Americans are so rare, he is often mistaken for other nationalities. "[Iraqis] think I look exactly like [Kıvanç Tatlıtuğ], a Turkish soap opera star," he said. "At checkpoints, the soldiers want to take their picture with me."
But it isn't always easy to live there. The city is not safe and Van Heuvelen spends most of his time in the compound where his offices are located. His last trip was in May, a time when he needed to be training for PoNY's season. "I can't go outside to run and there's not enough voltage to power a treadmill," he laughed. "All my training I did on the roof of our building in Baghdad, about ten meters by ten meters, doing all bodyweight exercises."
Although his job offers him a lot of flexibility, he acknowledges the difficulty of working while also playing high-level Ultimate. "There is definitely a tension between having a fulfilling full-time career and committing time to a sport," he said. "There are really cool professional opportunities that I passed up this year to play Ultimate," noting that the Washington Post, which recently published his work, is interested in more contributions. But he can't head back to Iraq at this point in PoNY's season.
As one of PoNY's captains last year, he knows the value of team bonding. "One of the most important things about team building is just being physically present together…," he said. "We're not gonna be the most talented team on the field. So we have to be the smartest, we have to be the grittiest, and we have to be the hardest working."
He feels good about the team's chances at Regionals and beyond, pointing to results from their season. "In June, we had a full squad at practices and a full squad at the Boston Invite. We took Ironside to double game point. After our break in July, we had uneven practices and we were missing players at tournaments. Our results showed that. Now we're back at full strength." Indeed, PoNY had an up-and-down season, playing well at Boston Invite before losing a lot of games at the Emerald City Classic and Chesapeake Invite.
"We would love to win our region and we would feel successful if we took second," he said. They will need to get past two strong teams in Toronto's GOAT and Boston's Ironside to do so.
After the season ends, Van Heuvelen will likely head back to Iraq, as he continues working on a major story that could eventually become a book project. He's not sure what's next for his career. He said simply, "I really love teaching, I really love writing, I really love figuring out how the world works."
---
Van Heuvelen's writing has appeared in The Atlantic, Salon, Foreign Policy, and the Washington Post. You can follow him on Twitter at his personal account or his work account.