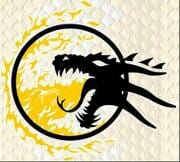 In many ways, the Mixed Division is the most exciting in Ultimate. The constant team turnover and the high level of parity at the top make for very competitive Regionals competitions each year, much more so than in the Open Division.
Making predictions about which teams will make it through to Sarasota is a lot tougher in Mixed, but we gave it our best shot. Check out all the top teams, which regions will most likely see upsets, and who's set to advance in our Mixed Divison preview below.
---
NORTHEAST
Bids: 4
Upset Likelihood: High
Teams in the Mix: The Ghosts, Slow White, 7Express, Odyssée, Lions, Wild Card, District 5, Gotham Gigante, Destructors
Well this should be fun. The Northeast is packed with quality mixed teams and, as usual, we should see quite a battle for the bids to Sarasota.
The region, thanks to the club restructuring, adds a fourth bid this year, despite one of the area's top teams, Connecticut's District 5, ditching the regular season and hoping to snag a bid just in the postseason. But, as a player at Metro NY Sectionals told us, "This is not the same District 5." They've lost a lot of players to other teams and barely snuck into Regionals with third and final bid from their Section.
The front runners this year are The Ghosts and Slow White, both from Boston and both in the top five of the USA Ultimate regular season final rankings. They have battled back and forth, with The Ghosts topping Slow White at June's Boston Invite, before Slow White got revenge at the Chesapeake Invite (The Ghosts were missing a handful of their top players). At the East New England sectionals, The Ghosts rebounded with a resounding 14-9 victory to lock up the one seed heading into Regionals.
New York's 7Express will be looking to do some damage and reach Sarasota for the first time. They crushed their Sectionals competition, including a 12-5 win over D5, a game that was expected to be close. Earlier this season, they showed how much stronger they've become with a trip to the finals of July's Philly Invite, where they lost on double game point to Ann Arbor's Overhaul. More recently, they had a poor showing at the Chesapeake Invite, but looked strong and focused at Sectionals.
Montreal's Odyssée is a perennial powerhouse, but is a bit of a mystery this year after not playing against top competition since mid-July. They finished on the bubble last year so will be hungry to break through to Nationals.
A number of other East New England teams are also in the hunt. Boston's Lions had a strong Sectionals performance, losing only twice, both times to Slow White. They notched a 12-10 win against Lexington's Wild Card, another contender.
Last year's Northeast Regional semifinals and finals were all decided by two points or fewer — expect the same this year.
Predictions: The Ghosts come out on top over crosstown rival Slow White. 7Express gets the shock upset in the 2nd place game, Slow White takes third over Odyssée, and the Lions grab the final bid in a shootout.
MID-ATLANTIC
Bids: 1
Upset Likelihood: Moderate
Teams in the Mix: Ambiguously Grey, AMP, Ant Madness, Termite's Entourage
Another Mid-Atlantic Regionals, another lone bid to Nationals. With three teams ranked in the USA Ultimate top 20, this, like tournament, like its Open counterpart, should be a battle.
With the single bid format, it's even more important to consider seeding. Washington's Ambiguously Grey — the clear favorite — will take the 1 seed. That means Philadelphia's AMP, the clear 2 seed, will likely play Sectional rival Termite's Entourage (New Jersey) in the semifinals. The two teams have not played each other this season, but against common opponents at the Chesapeake Invite Entourage went 2-1 and AMP went 0-2.
AMP, a Nationals qualifier since 2005, narrowly missed earning the region a second bid, finishing two spots out of the top 16 after a spotty performance at Labor Day. They will be looking to get through to finals to take on Ambiguously Grey, another team they have yet to play this season.
Predictions: AMP makes it to the finals, but falls to Ambiguously Grey in a nailbiter.
SOUTHEAST
Bids: 1
Upset Likelihood: High
Teams in the Mix: Southern Revival, Sabre Corp, Bucket, Cahoots, wHagonweel
This should be one of the most competitive Regionals in any division. The five teams listed above have been playing close, intense games all season, and not a single team has differentiated themselves as the clear favorite.
The one seed, Atlanta's new team Southern Revival, topped Bucket, a longstanding Atlanta team, at Sectionals, but has losses to all of the other top teams in their region earlier this season. Florida's Sabre Corp, the two seed, beat Southern Revival at Terminus, but lost to them in the semifinals. You get the idea.
This region is really a tossup.
Predictions: Bucket avenges their Sectionals loss with a close win over Southern Revival in the all-Atlanta finals.
GREAT LAKES

Bids: 1
Upset Likelihood: Low
Teams in the Mix: Overhaul, Santa Maria, Steamboat, Interrobang!
Ann Arbor's Overhaul should win this region, but it won't be a total breeze. At the East Plains Sectionals, Columbus' Santa Maria stayed close against Overhaul in the finals but lost 14-11. Cincinnati's Steamboat went 1-1 against Santa Maria and hasn't played Overhaul this season.
Indianapolis' Interrobang! hasn't played any team of note this season, but easily won their section. They come in as the three seed.
Predictions: Overhaul beats Santa Maria twice — once in pool play and once in Finals — to head to Sarasota.
NORTH CENTRAL

Bids: 2
Upset Likelihood: Low to Moderate
Teams in the Mix: Drag'N Thrust, PanIC, Chad Larson Experience
Minneapolis' Drag'N Thrust has been on an absolute tear with a 17-game win streak, including victories over every major Regional rival. They whipped some of the country's top teams at the Chesapeake Invite and deserve their USA Ultimate number one ranking. This region looks to be theirs to lose.
Iowa's Chad Larson Experience, despite losing in the West Plains Sectionals finals to Iowa City's PanIC, looks strong again this year and should be considered the number two team in the Region. PanIC hopes to change that — and has clearly shown that they can.
Predictions: Drag'N Thrust takes down Chad Larson Experience in finals to continue their win streak, CLE gets the backdoor bid over PanIC.
SOUTH CENTRAL

Bids: 1
Upset Likelihood: Moderate
Teams in the Mix: Cosa Nostra, Love Tractor, Mesteno, Killjoy
Austin's Cosa Nostra — the region's one seed — cruised to an easy Sectionals victory, but has yet to play against one of the South Central's top competition this season. They will have to get through a surprising Boulder team — Love Tractor — to get the only bid to Sarasota.
Love Tractor crushed their Sectionals competition, including victories over Denver's Mesteno (14-8) and Fort Collins' Killjoy (13-6) after having lost to both teams earlier this season. All four of these teams have a shot and it should be fun to watch.
Predictions: Love Tractor over Cosa Nostra in the finals.
SOUTHWEST

Bids: 5
Upset Likelihood: Moderate
Teams in the Mix: Polar Bears, American BBQ, Mischief, Blackbird, GrasSFace, On The Rocks, 7 Figures
This region belongs to Northern California. This weekend's Nor Cal Sectionals saw all five teams that earned bids for the region face off in what amounted to a Southwest Regionals preview. San Francisco's Polar Bears came out on top, but had to earn it with a double game point victory over the Bay Area's Mischief.
Blackbird — another San Francisco team and last year's Mixed National Champion — came in fourth. Almost every game was close and these teams will battle again for seeding at Nationals.
The So Cal teams with a shot — Los Angeles' 7 Figures and San Diego's On The Rocks — will have to step up to grab a bid. Neither has a win this season against the Nor Cal competitors.
Predictions: In order of finish — Polar Bears, Mischief, Blackbird, American BBQ, GrasSFace
NORTHWEST

Bids: 1
Upset Likelihood: Very High
Teams in the Mix: Engine 45, Golden Spike, Mental Toss Flycoons, Eats throws & leaves, Bigfoot, Great Northern Ultimate (see comments!)
In a brutal turn of fate, the Northwest region, despite having three teams in the top 20 (and two in the top 16), came away with just one bid to Nationals. An excellent performance by Portland's Engine 45 at Labor Day wasn't enough to propel the region to more bids.
Engine 45 comes in as the one seed after an easy path through Oregon Sectionals. But they will have to get past a lot of good teams to make it to Sarasota.
Salt Lake City's Golden Spike got the upset win over Missoula's Mental Toss Flycoons at Big Sky Sectionals and have played well late in the season. The two Seattle teams — Eats, throws & leaves and Bigfoot — are also very strong this year and will be dangerous.
Like the Southeast, this is another tossup region.
Predictions: Engine 45 over Bigfoot in semis, Eats throws & leaves over Golden Spike in semis, Engine 45 gets the bid