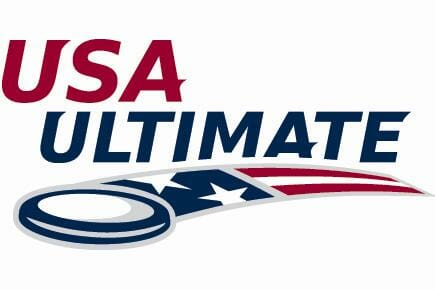 USA Ultimate has announced that five candidates are running for two open board positions on the 2014 Board of Directors. As laid out in the new USAU bylaws, a number of new board positions are opening up — this year's include an at-large berth and an elite athlete berth.
Four candidates — Louis Abramowski, DeAnna Ball, Kyle Christoph, and John Terry — are running for the at-large seat. Brian Garcia is running uncontested for the elite athlete position.
While the general membership can vote in the at-large seat election, only elite athletes — those who have represented the United States at a World Championship event within ten years, finished in the top half of Nationals within the last two years, or been a member of a National Team within the last two years — can vote in the elite athlete seat election.
Below are the candidates' bios. Voting begins today at 9 AM Mountain; to vote, log in to your USAU account and follow the instructions.
Lou Abramowski, At-Large Candidate
I bring a unique combinations of skills to the table, being a successful tech entrepreneur, marketer, player, and coach.  I have a strong desire to contribute to the Ultimate community for the good of the community and I believe my skills will benefit the community in a much more meaningful way as a board member, specifically in the communications and tech needs that USAU is faced with.
DeAnna Ball, At-Large Candidate
I have been involved with Ultimate since 1991. During my early years, I played in the Open division with players from Purdue, and later with teams in Columbus, Ohio. My playing days thereafter included playing in the Women's and Mixed Divisions. I have been fortunate to be a part of teams that have played at eight Club Championships, and two Masters Women's Championships. In 2007, I was humbly awarded the Kathy Pufahl Spirit Award. Currently I am the Head Coach for the women's college team Fever, at The Ohio State University.
In addition to playing, I have volunteered for the UPA/USA Ultimate as a Women's Regional Coordinator for three years, and as the National Women's Director for nine years. As the NWD, I worked with the Board of Directors, the Executive Director/CEO, and the Staff at the UPA/USA Ultimate, as well as the athletes in the women's division. I was involved in the development and execution of the previous UPA/USA Ultimate Strategic Plan. Also in my role as the NWD, I lead a team of regional coordinators and served on the Competition Committee, helping to set standards for competition within the club series.
My passion for Ultimate is no secret. This passion has grown from being a player, to devoting time with the national governing body, and now with coaching. I have seen the growth of this sport from a small staff at the UPA, to coaching on the side line during a game being broadcast by ESPN. These are important times for our sport. And as such, these are important times for this sport's athletes, organizers, coaches, fans, and supporters. In particular, it is an important time to ensure that all playing levels and divisions are being paid all due attention. My goal as a USA Ultimate Board Member is to inform and affect change that allows the continued growth of our sport. And with that growth, I hope to ensure the proper considerations are paid at all levels, in all divisions, and in all areas of involvement.
Kyle Christoph, At-Large Candidate
In my twenty years of playing ultimate I feel like I have always lucked into a great situation.  I have always had a good place to play where I was able to grow.  In college I was part of a group that restarted the club team after a hiatus.  After college I was able to find club teams that fit my level of commitment with my profession.  After I moved to Oregon I was able to join a community that had plenty of mixed tournaments for people who couldn't fit the open level of practice schedule into their lives.  After I followed the logical ending of my mixed career by getting married to mixed player, I was able to help start up a practicing masters team that has worked its way up to becoming a repeat nationals qualifier.  That success has led to the formation of a closely linked grandmasters team that should be my home next year.  All these lucky situations have led me to be able to offer my extra time in coaching and organizing youth events, becoming the nationals masters director as the division has moved totally into the summer, and observing and refereeing higher level events.  I'm still working to give back to the game as much as I've gotten from it.
My goal is, and always will be, to keep expanding the options for people of all ages and orientations to have the opportunity to find the level of play that keeps them playing the game that we all love.
John Terry, At-Large Candidate
I am running for the at-large seat on the board and would appreciate your support. I served on the board as the south region representative from 2009-2011 and then was appointed to serve an additional year, 2012, as an at-large member. I'm currently working in intercollegiate athletics at West Virginia University, and have experience working in numerous other sport organizations.
In addition to my prior service on the Board, I've been involved with ultimate for more than ten years. I founded a website called YouthUltimate.com which was dedicated to youth ultimate coverage around the world. I've led coaching clinics and organized fundraisers around the sport. As a coach at the National Ultimate Training Camp for four years, I've been able to see some of the best young players, but also the importance of developing more and better coaches. I am currently the coach at West Virginia University team this year.
During my four years on the board, I chaired the nominating committee, finding quality board candidates both familiar with and new to the sport, which has helped improve board functions as well as bring outside perspectives to the sport. I was a board member during the development of the 2013-2017 strategic plan. I'm familiar and passionate about the different areas of the plan's focus and am confident that following the plan will take the sport to the next level.
If you elect me to the board, I will do my best to make sure we accomplish everything we set out to do in the plan. With that said, it's also important that USA Ultimate hold itself accountable for the plan and continue to monitor the progress made under the previous plan. Just because we've overhauled the college and club divisions doesn't mean we can forget about them. We need to continue to gather feedback from our membership and continue to improve those divisions.
I've spent a major part of my life working to make ultimate a better sport, and I believe that USA Ultimate can continue to push our great sport to new heights. Give me your vote, and I'll give you a voice on the board.  Please let me know if you have any specific areas of interest or concern.  I'd love to talk with you about them.
Brian Garcia, Elite Athlete Candidate
I am running for the position of Elite Athlete Member on the USAU Board of Directors because I'd like to give back to the sport to which I've committed much of my time to over the past 10+ years. I have been a USAU member since 2002, playing ultimate nationally as well as internationally in both the Open and the Mixed divisions. During college, I played at Cal from 2003-2006. Then, I played on San Francisco-based Open division teams Jam and Revolver before most recently forming and captaining the San Francisco-based Mixed division team, Blackbird. In speaking with current board members, I believe I will positively contribute to the Board of Directions. After six years of working in the financial services industry, earning my Chartered Financial Analyst (CFA) designation, I am now a full-time MBA student at the Carroll School of Management at Boston College. My extensive ultimate experience and professional background will allow me to be an asset to the board.