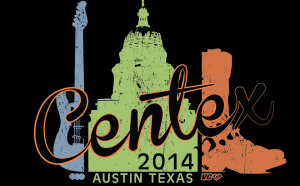 AUSTIN — If you've ever been to Texas, you've probably heard more "bipolar weather" jokes than you could handle. If only they weren't built on reality. Saturday morning was so foggy, the players two fields over could hardly be seen. Midway through the first round, it began to rain and it continued to rain intermittently for the rest of the day, the majority of the rainfall coming during the second round. Sunday brought the chill and the winds, with gusts reaching upwards of 25 mph at midday. Then the sun broke out of the clouds and players broke out their bottles of sunscreen.
If ever training in and for all weather conditions proved usefully, it was at Centex. Conditions changed at the drop of a disc. The best-prepared teams excelled and the teams who had let this kind of training go by the wayside fell short of their expectations.
Colorado Runs the Table
No surprises here: Colorado can call themselves 2014 Centex Champions. They outscored every team they played in pool play by at least four points and cruised through the bracket with wins over Iowa State, Wisconsin, and LSU, outscoring their opponents 45-25 during that stretch. Colorado's weekend culminated in a 15-6 thumping of Texas A&M Dozen in the finals. Callahan front runner Jimmy Mickle put his talents on display all weekend, including a dominant performance in the finals, but Colorado clearly defined itself as the deepest, most complete team at Centex.
Their handlers worked seamlessly together and made good decisions with the disc. Their cutters were getting open on both under and deep cuts all weekend. If there was an area they struggled, it was hitting those deep cuts. Several times over the weekend, Colorado overshot open cutters on hucks for what would have been easy scores.
But beyond that, they looked like a machine. Despite coach Jim Schoettler growing impatience on the sideline because his handlers were holding the disc until stall 4 and 5, Colorado had a good flow and did not take too many risks with the disc.
Jimmy Mickle played an outstanding tournament. Given the depth of Colorado's roster, he saw plenty of time on the sidelines on Saturday, so he was well-rested come Sunday. Against A&M alone, he amassed six blocks and only turned the disc over three times in spite of the winds. Throughout the weekend, whether rain or shine, wind or calm, he threw the disc where he wanted and when he wanted. Additionally, Stanley Peterson made his presence felt as well by making several of the defensive highlights of the weekend.
Colorado Mamabird came in as the favorite and left proving they are the team to beat from the South Central Region.
Texas A&M Plays High Versus Low Competition
Like many teams, Texas A&M Dozen went into the weekend looking to improve before regionals. "Our focus was on offense. We had problems from Florida we had to address and worked on [those] a lot at practice. The first two games of Saturday, we didn't get broken once, so it was nice to see it paid off," said A&M handler Matt Bennett.
Their offense looked good throughout the tournament, especially when they mounted a comeback win against Oregon in the second round of the bracket. However, after playing well the entire tournament, their offense seems to fall off in the finals against Colorado. "Our o-line settled for too many punts. We were tired and that showed, especially after playing 5 in a row because they kept breaking us, and we just kind of let up." Bennet is spot on. At times when the handlers seemed to be hitting their groove, they would inexplicably huck into the wind on what were, at best, questionable decisions. Their cutters did find some openings in Colorado's defense on occasion, but as a whole, Colorado's defensive presence proved itself to a larger entity than A&M could handle.
They can boast a second place finish at Centex, but many will see that as a product of a fortunate schedule. A&M did not play the same quality opponents as many other teams did. Texas beat California, Minnesota, Oregon, and Wisconsin. Wisconsin went against Oregon, Minnesota, Colorado, and Texas. Beyond playing and losing Colorado twice and Oregon once, A&M's toughest competition was Northern Iowa, whom they also played twice. While the win against Oregon was an impressive one, coming back from down three breaks in the first half to win 13-11, many will look at Dozen and see a team that beat up on lesser teams with a relatively easy path to the finals. But when a team's only losses for a weekend come against a powerhouse like Colorado, they will count it as a good weekend
Wisconsin Falls Flat
The Wisconsin Hodags have been a major power in past years, but their up-and-down play this season continued at Centex, where they lost every significant game they played, falling to Oregon in pool play, Colorado in semis, and Texas in the fifth place game. The worst defeat of their weekend, though, came against Arizona State. After narrowly defeating ASU 13-12 at Warm Up in Florida, Wisconsin should have come out of the gate with more urgency than it did. Lackadaisical handling unraveled their offense point after point as they turned the disc over because of lazy and ill-advised throws. To their credit, Arizona State played a strong game. Captain Alex Tomlinson had a big layout D to prevent both a score by Wisconsin and the momentum from shifting in Wisconsin's favor. ASU made them pay for their mistakes and won the game handily 14-9.
In the next round, Wisconsin lost to Oregon before beating Minnesota in the first round of bracket play to close out their Saturday. Sunday was worse for them as they were immediately dropped by Colorado 7-15. The Hodags made short work of British Columbia 15-5, before finishing the weekend 3-4 after losing to Texas 10-13 in the 5th place game.
Wisconsin did not appear to be in good form considering how late in the season it is. They lost a game they should have won and continued to get thrashed against the three opponents of note whom they faced. Veteran and star Colin Camp played briefly, but was still limited as he continues to rehab from an ACL tear. No doubt his presence on the field would have bolstered Wisconsin's confidence, something they lacked, but a program with the reputation of Wisconsin should have put up a better fight against the likes of Texas and Oregon even without Camp and certainly should have been able to handle Arizona State.
If Camp is the answer to Wisconsin's lethargy, more power to them, but one player should not have to shoulder the morale of an entire team. Perhaps extenuating circumstance prevented them from playing their best ultimate, but that is something only the Hodags know. Regardless, they will have to take a serious look at this weekend and correct their issues if they do not want their season to be a short one.
Texas Collapses Against Northern Iowa, But Rebounds
In what captain Cody Rohlf called "the best game [they] played this season," Northern Iowa knocked off Texas in the second round of bracket play. The teams went toe-to-toe throughout the first half of the game with Texas eventually taking half 8-7. After an O line point by each team, Texas fell apart when Chris Brooks attempted a throw out of the endzone that the wind caught and held in the air until Northern Iowa could come down with it for a Callahan, giving them a 9-8 lead. Texas repeatedly shot itself in the foot by dropping discs and throwing it away. On one point, Will Driscoll caught a deep pass from fellow captain Mitchell Bennet and, with an open teammate in the endzone, promptly threw it 10 yards beyond him. Northern Iowa picked up the disc and marched it up the field for the break. At this point, Northern Iowa was up 11-9. On the ensuing point, Texas turned it over on the goal line when Trent Cooper supplied some style with a fully horizontal layout to knock down a swing pass between Texas handlers. Again, the opportunistic Northern Iowa scored immediately to take the game to 9-12. Texas and Northern Iowa exchanged o-line scores for the next five points, but when hard cap sounded, Northern Iowa stood victorious with an impressive 14-12 win over Texas.
Coach Calvin Lin gave credit where it was due. "They made better choices," he said. "They out ran us. They wanted it more."
Northern Iowa's Rohlf credited fixing mistakes throughout the tournament for their success. "We definitely had mistakes throughout the rest of the tournament," he said. "We had a bunch of silly drops and turnovers and it just got progressively better." He also related his surprise at how well they played on upwind points, especially considering they had not practiced outside in four months.
This loss came after Texas barely escaped California on a questionable foul call by Mitchell Bennett on a hanging disc in the endzone, a call that had California players howling on both the sideline and field. The disc went back to Driscoll and Texas scored on that possession to win 14-13. Coach Lin said the close game was due to Texas never practicing in the rain.
Texas's weekend was marred by uncharacteristic mistakes. Dropped discs plagued them throughout the tournament and their handlers, excepting Chris Brooks, did not appear particularly comfortable throwing in the wind on Sunday, a strange phenomenon considering the tournament was played at the intramural fields on which they practice.
Assuming these issues were acute and do not become the norm, Texas should not have any issues going forward. Texas righted itself at the end, defeating two strong programs in Oregon and Wisconsin to finish their weekend on a high note.
NOTES
…LSU had a great weekend, reaching the semifinals with two wins over top 25 teams (Arizona State & British Columbia) and putting up the best score line (15-10) on Colorado on Sunday. They could making the Southeast Regionals even scarier…Iowa State didn't leave the weekend with a signature win, but they won all the games they were supposed to. They played close against Minnesota, losing 12-14…