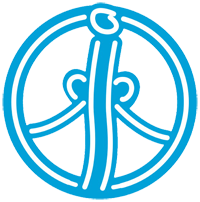 Ultimate Peace, an organization teaching ultimate to Israeli and Arab youth in order to instill more cooperation and understanding in the region through self-officiation and Spirit of the Game, is showcasing its youth leadership program in cities around the United States this month.
Ultimate Peace begins its United States awareness and fundraising campaign in New York this week, before traveling to Atlanta, Chicago, and San Francisco later this month.
The youth leadership program — called Coaches in Training — takes outstanding young men and women from the Middle East and seeks to develop them as leaders for Ultimate Peace and beyond. The program's directors knew that there needed to be more local leaders so that the sport could continue to be played outside of the camps put on in the summer.
David Barkan, CEO and founder of Ultimate Peace, said that those who attend one of the UP events in the United States will see the "cream of the crop of our program – kids who have applied to the CIT program, been accepted, and been it for two or three years."
They will talk openly about their experiences with Ultimate Peace, the challenges they have faced growing up in a volatile part of the world, and how their perspectives have changed after playing with their supposed enemies.
"These are kids that have been told their whole lives that the other side wants to kill them," said Barkan. "And now they know that not only does the other side not want to kill them, they want to be their friend. And they play together and learn together – that would be unimaginable for them four or five years ago."
Ultimate Peace, said Barkan, was an instant success since its 2009 founding.
"It was pretty obvious that the kids were going to love it, that having a level playing field for them to learn was really important, and that the sport was perfect for the Middle East because its cheap and you just need a place to play," said Barkan. "The traction that it's had is pretty mindblowing for most of us."
If you are in the tri-state area, you can join Ultimate Peace leadership and 12 of the coaches in training at 7 PM on Wednesday, April 9 at Ansche Chesed in Manhattan (no RSVP is needed).
The evening will include a youth panel discussion, a Ted-style Talk by a Middle Eastern teenager, and an audience dialogue moderated by Barkan.
Barkan says he hopes that many can make it — getting to see the young leaders talk about their experiences with Ultimate Peace can be a real eye opener.
"I think it's a great idea on paper," he said. "I think it's way, way more impactful when you see it in person."