The Titcomb siblings are taking over the Seattle AUDL franchise.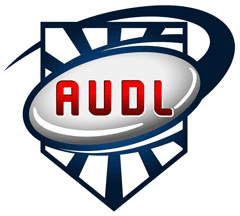 NEW YORK — The Seattle Raptors have left the roost. Welcome the Seattle Cascades.
The Seattle AUDL franchise has been sold to the enterprising Titcomb family — known for their popular apparel brand Five Ultimate — after a rocky first season as an expansion team.
The five Titcomb brothers and sisters — Zahlen, Xtehn, Vehro, Rohre, and Qxhna — have opened a new company, ZXVRQ, to serve as the ownership foundation of the team. They have long been a big part of the Seattle ultimate scene; Vehro plays for the local club team Seattle Sockeye, Rohre plays for Seattle Riot, and Five is based in Seattle.
"We are excited to be the new owners of the Seattle AUDL franchise," said Xtehn, who will serve as the team's general manager after playing with the AUDL's Chicago Wildfire this season, in a statement. "As the sport of ultimate gains momentum, we are taking this opportunity to contribute our ideals and principles to the professional side of the sport. Meanwhile, we hope we can bring some of the same passion and inclusiveness that Five has been able to bring to the Ultimate community over the years."
The Cascades will be overseen by Xtehn and Zahlen, and the team will be owned and operated separately from Five. The original franchise owners — Ben and Cheryl Thielhorn — will not be involved in operations.
"We are very excited to have the Titcombs as the new ownership group, as they are well established within the ultimate community and committed to expanding the audience for ultimate," said AUDL Commissioner Steve Gordon in a statement. "The transition is bittersweet—Ben and Cheryl Thielhorn are two of the nicest people you'd ever want to meet and were passionately invested in the Raptors and the sport of ultimate. We support their decision and wish them nothing but the best in their future endeavors."
This is not the Titcomb's first foray into semi-professional ultimate. Five was the official merchandiser for Major League Ultimate in the league's first season. There is no word yet on whether or not Five will be involved in merchandising for the AUDL. Apparel company VC Ultimate ended its partnership with the AUDL in September. The league has not announced a new jersey supplier.