The premier East Coast fall tournament gives us lots to talk about heading into the Spring.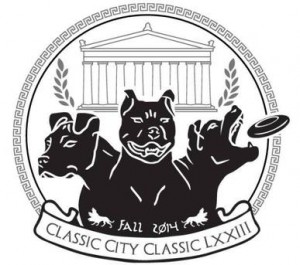 The Classic City Classic delivered a great mix of high level games, rookie development, and fun matchups among teams from across the Eastern United States. With nearly every major Southeast team in attendance and a strong out-of-region field, we were treated to a great early look at many of the country's most competitive teams.
As always, there were plenty of surprises and "upsets" — if you want to call them that in the fall — as teams made a name for themselves at what may have been the fall's most competitive tournament.
Every team has a story — we try to tell some of them here.
Pitt's A-Game Was Untouchable; Team Looks Poised For Big Season
Read more about Pitt in the recap of their win over Georgia in the CCC final.
Pitt played just two weeks ago at the Steel City Showdown. Though they won the tournament (despite a downright lousy Saturday), they struggled to maintain high-level play and veered in and out of playing too loose and playing too tight. Certainly the talent was there, but the pieces weren't really put together.
While Pitt's Saturday at CCC still showed some emotional swings, they were thoroughly prepared to face their toughest challenge of the day: Florida State. They crushed a strong FSU team 11-4 and, among the 14 or so teams I watched significant time from on Saturday, were the obviously most polished and skilled team at the fields.
But Pitt's emotional high in that FSU game was followed up with two big letdown games against quality opponents — one against NC State (Pitt narrowly won 13-12) and one against Tennessee (Pitt lost 11-8, ceding the pool victory to Tennessee).
"We were empty of emotion and energy [in those games]," said Pitt coach Nick Kaczmarek. "Whether we said it or not, we did a lot of thinking about the opponent."
The team talked at length on Saturday night about focusing on themselves and the gravity of the situation, rather than the opponent. Kaczmarek could be heard barking in the huddle after their big win against UNC in quarterfinals: 'That was the quarterfinals. That's a big game! But now we're playing in the semifinals — that's even bigger!"
All day Sunday, Pitt brought their A game. And none of their opponents could touch it. They ran away from UNC and Georgia, and used a hot start against Michigan to hold off a strong effort from MagnUM late in the game.
"Today I think we made some huge mental adjustments for our program as a whole," Kaczmarek said after winning the final on Sunday afternoon.
Pitt's offense is deep and talented at running their system — Pat Earles and Max Thorne will be a constant headache for teams, and Joe Bender was a grinder downfield. More impressive was the Pitt defense, which was so much further along than most other teams' that it will probably warrant additional analysis in a future article. Trent Dillon was stifling against handlers like UNC's Jon Nethercutt, and the overall team defensive scheme was bottling up every offense they faced. Carl Morgenstern and Christian Pitts have emerged as elite individual defenders as well.
Kaczmarek said that the top players and coaches playing with Pittsburgh Temper at Nationals gave them tons of new ideas about what to do defensively. "We steal as much as we can from other teams," he said. "We really try to take tactics from teams like Revolver, Sockeye, and Florida."
Of course, it's the fall, but it's hard to overstate how dominant Pitt looked for the big games against top teams. They were more impressive overall than UNC was last year at CCC, a year in which UNC made it to the National final. There's a lot of season left, but expect to see a lot of Pitt deep in tournaments.
Georgia Returning To SE Elite With Superior Rookies, Improved Mentality
Georgia coach Ben Gray had some wise words after the team's 2nd place finish: "Last year we had an awesome CCC as well. And then our spring happened."
Gray knows as well as anyone that the fall can be a red herring, an overconfidence trap that leads to complacency. Although Georgia rebounded at Regionals to reach the final, they couldn't overcome their mental hurdles as they lost three straight games-to-go to miss Nationals. He doesn't see that happening again.
"I think that this team has the resolve to put in that work," he said.
The team is flush with talent and shouldn't be content just to make Nationals this year; they could reasonably compete for the Southeast title. Veterans like Elliott Erickson and Shawn Paul were outstanding on offense alongside some amazing rookies including Nathan Haskell, who is on the early season shortlist for Ultiworld Rookie of the Year.
Sebastian Di Francesco also played a big role for the team, mostly on defense, coming up with big plays and being one of the team's most important assets after the turnover.
"He played very well," said Gray. "When he was on the field in the Florida game in the first half, those were the two points we got breaks."
Gray had high praise for the entire rookie class and expects big things from it this season, though he did say they are still somewhat raw and need to get past the sense of being a big fish in a small pond like they were in high school.
Although Georgia came away with a great finish, they still lost two big games to UNC and Pitt. They struggled to contain those teams defensively and clearly need skill work and better conditioning. They are also a momentum team — they get hot, but they also get cold. It can cost them games: their poor first half against Pitt left them too large a hole to climb out of in the second half.
"Mentally, we're a little bit of a roller coaster team," said Gray. "If you like at a team like Pitt or UNC, those guys do a really good job of staying at an even place at all times."
Gray was encouraged by the teams resiliency against Pitt and thinks it foreshadows a more stable season for Georgia with their best roster in years. With top 10 potential, Georgia has work to do, but the pieces to get there.
Florida Performs Well Despite Key Injuries
If you're a Florida fan, you have to be very excited about their potential this season. Despite playing most of the weekend with Bobby Ley on the field, the team cobbled together a lot of wins and a fourth place finish.
Florida had little trouble on Saturday — and their 11-9 win over Michigan may be their most telling game of the tournament. Ley, the team's most potent offensive weapon, was dominant, airing out big hucks and making few mistakes as the team mostly carved up the Michigan defense.
On Sunday morning, Ley got hurt early in the quarterfinal game against Auburn and played only a handful of points on the rest of the day.
The effect on Florida's offense was obvious: though the team still ran their system, they couldn't stretch the field in the same way and they didn't have anywhere near the deep threat that they had against Michigan. Regardless, they gritted out a victory before falling to Georgia in a 50-50 game that came down to double game point.
Familiar names like James Dahl and Jacob Dummeldinger were as impressive as always; Tanner Repasky was maybe the star of the weekend, though, as the team's primary goal scorer.
"He's a matchup nightmare for the defense," said Dahl. "He's incredibly quick and athletic in the air."
Dahl also mentioned sophomore Billy O'Brien as a standout defender that has "improved strides" over the summer playing for the local club team, Vicious Cycle.
With Dahl at less than 100% and Ley largely on the sideline, Florida's quality weekend is a sign of improved depth and a strong system. Though the defensive offense struggled to put in breaks, the team has capable players up and down the roster. When the "big three" of Ley, Dahl, and Dummeldinger are all clicking in the Spring, the team will be much more dynamic and capable of an impressive season.
Michigan Flashing Depth And Grit
Michigan isn't flashy. They aren't generally going to make a ton of highlight plays. What they are going to do is be consistent and wear you down with strong fundamental defense, a brilliant zone, and versatile offensive threats.
Michigan lost just two games this weekend: one to Florida at the end of the day on Saturday, and one to Pitt in the semifinals. Notably, in that Pitt game, Michigan went down 3-0 to start, and lost 15-12.
"We called a timeout after the first two breaks and said, 'Hey it's a new game,'" said captain Sam Greenwood. They played a new game from that point forward, going basically dead even with the best team at the tournament.
Michigan may not be the most talented team in the country, but they maximize their strengths and are tactically sophisticated enough — especially with their junky zone — that they will give most teams a very tough time. And they just grind.
"We just kept working," Greenwood said about the team's double game point win over Georgia Tech in quarterfinals. "Everyone knew that we had to work hard and that we could do it."
They brought that same attitude all weekend long.
Jesse Buchsbaum, the 6'9″ cutter that demands attention, is flourishing this season as more than a downfield target. His throws are significantly improved and he is able to do a lot with the disc when he gets forced under (which is almost always). A summer playing with High Five has expanded his arsenal, and his natural athleticism is going to make him one of this season's most effective players.
With more disc skills on display than last season, the Michigan offense is starting to gel much earlier in the year. If they can be as efficient as last year's team, they will remain a threat to make the quarters at Nationals.
UNC Still Solidifying Roles, Needs Work On Offense
Most teams would be thrilled to go 7-1 at CCC. But when you are coming off of a runner-up finish at the College Championships, and your lone loss is a blowout to Pitt, it's not enough.
"I just think we played really undisciplined," said UNC coach Mike DeNardis after the game. "I thought early on we were fine, but our stack abandoned our throwers a lot on offense. And our D gave them a lot of easy first looks."
DeNardis said that the team has had a tendency to get off to a slow start. They played much better later in the day on both Saturday and Sunday after lethargic opening games.
While that may be true, the fact is that the team is just not as polished as they were a year ago at CCC. The losses of veteran cutters Christian Johnson and Jacob Mouw from the offensive line are glaring. Even with Ben Snell and Jon Nethercutt forming one of the most formidable backfields in the country during the weekend, the O line struggled at times as the cutters couldn't get it going. Against Pitt, there were a lot of double and triple moves that Pitt defenders didn't bite on, leaving Snell and Nethercutt to fend for themselves against Trent Dillon and other top Pitt handler covers.
Part of that is just due to the inexperience out on the offensive line. There were a number of first- and second-year players getting run. "Against a team like Pittsburgh, you have to have a disciplined system and know your roles," said DeNardis. "And our guys don't really know their roles yet."
It will take some time, especially with a lot of young players still jockeying for first string spots. Some have already earned one. Freshman Nathan Kwon had an excellent weekend, contributing on both offense and defense with his combination of elite quickness and speed.
"I like him on certain matchups on D," said DeNardis. "He might be that guy that plays both ways for us a little bit more than most."
Sophomore Norman Archer is already thriving in a bigger role early this year and meshed well with Vikram Sethuraman on the defensive line.
UNC has plenty to feel good about. Outside of their poor game against Pitt, they played quite well and were in total control against eventual finalist Georgia in their win on Saturday. The team will also be getting back veteran Aaron Warshauer in the spring — he automatically upgrades the offensive line.
There's certainly no reason to think that this team won't be extremely competitive again this season. But it may take them some time to figure it out.
Georgia Tech Will Remain Relevant In Southeast
The big buzz surrounding Georgia Tech this season was the arrival of Revolver and former UC Davis player Nathan White. As one of the biggest transfers in the Division, the question has been: how much can White help a team that lost a ton of talent in the offseason?
The answer: a lot.
White was an instant star, performing ably as a jack-of-all-trades with big throws, effortless skies, and quality defense. That's to be expected coming from a player groomed in the fundamentals-first Revolver system.
"I thought he was a good player," said Georgia Tech coach Taylor Nilan. "I didn't know he was a great player."
White led Tech to a quarterfinals berth (where they lost a coin flip game to Michigan on double game point) and a 5-3 weekend concluding with a win over Auburn. They lost just one game to an unranked team — Tennessee-Chattanooga. Nilan said they mostly played rookies in that contest.
"Coming into the weekend, I had low expectations because we lost the main cog of our offense — Karl Staber — and most of our defensive starters," said Nilan. He continued on to say that the team absolutely surpassed those expectations, especially on offense. Despite horrific red zone efficiency, Georgia Tech managed to avoid getting broken, even against teams as strong as UNC. They did have some luck using big deep targets like Patrick Panuski and Devon Rogers.
The problem for Tech is their defense. "When we need a break, I have a break line," said Nilan. "And we would generate breaks. But when that break line wasn't on, we didn't have anybody step up, and that was frustrating." That speaks to a real skill gap between the top players on Tech and the bottom of the roster; depth will be an issue.
But if any team is capable of dealing with a lack of depth and still excelling, it's Tribe. They've had great success in the past with a top-heavy team reliant on one star. Nick Lance and Jay Clark both held the team together. White looks capable of doing the same.
Auburn Shows Glimpses Of Elite Play
For the second straight year, Auburn impressed at CCC. They took Florida to double game point in the quarters and showed that they have the ability to run a crisp offense. Eric Sjostrom was one of the tournament's most impressive rookies, and captain Ryan Landry, despite not being at full strength as he comes off of an injury, was a force all weekend. The team also played well last season at CCC before struggling in the Series; that suggests mentality issues.
Perhaps they're coming through those. "Most of the games that we played this weekend have been close games, and we've come out with a victory," said Landry. "That's a huge learning experience when you can take those one point games and finish the last few points."
Landry feels this season more than ever that they can compete in the Southeast. "We're at this level," he said. "This is the highest caliber tournament we may play at all year, and we're right at the top. Last year we didn't do as well at Regionals as we would have liked, so it's really encouraging to see us improve all the summer and play at the level of competition that we expect ourselves to play at."
If they can improve their discipline, they absolutely have the talent — especially with such a good rookie class — to compete for a bid this season.
QUICK HITS
– Tennessee is clearly a team on the rise. A win against Pitt — even an emotion-drained Pitt — is always going to be impressive. They surely earned their spot in the quarterfinals and got a quality win over Auburn on Sunday. Their two big losses on Sunday to Georgia and UNC suggest a team that still needs to grow.
They have some stellar players in Paul Lally, Mitchell Shope, and elite goal scorer Justin Schroeder. Their defense was able to come up with blocks against even the top teams, but struggled to convert without their top-end players on the field. A lack of depth — as is often the case for mid-tier teams — could be troublesome for them, but they look like a team that will be in the conversation for Sunday at Regionals.
– Florida State and Central Florida are both going to be fine. FSU looked to be in heavy development mode on Saturday and really struggled against Pitt. Many of last year's starting offensive players were not on the field much on O in that game. Both FSU and UCF finished Sunday 2-0 in the consolation bracket. Both teams have the talent to be back at the top of the Southeast region, but they lack consistency. Execution mistakes were rampant. It is possible both teams will be somewhat down from last season, but the jury is out.
– Virginia looked athletic and impressive in the games I saw them in, and they finished with losses only to ranked teams. Absolutely a team on the up, and if they can improve their defensive offense, they will be a team to watch in the Spring.
– Ohio State and Michigan State both look better than they were last year. Hard to know where they'll end up in such competitive regions.
– NC State's Jake McGoogan should make it on to your radar this year. Just dominated this weekend against even the toughest defenders. Very, very strong talent that will help build up a rising Atlantic Coast program. Got high praise from Pitt coach Nick Kaczmarek.
TAKEAWAYS
If I had to tier the top 16 teams based on their relative levels from this weekend, here's how I would rank them:
I: Pitt
II: UNC, Georgia, Florida, Michigan
III: Florida State, Central Florida, Georgia Tech
IV: Auburn, Tennessee, Alabama, Virginia, Ohio State, Michigan State, NC State, Tulane
That's a pretty wide fourth tier, and every one of those teams is talented. I think NC State, Auburn, and Alabama have the highest ceilings, but all of those teams look like they will be competitive this year.
***
The Southeast looks very deep this year. I don't think four bids is entirely out of the question, and anything less than three would probably be a huge disappointment. The quality of the 4th-8th teams in the region has risen dramatically in the last two to three years. Georgia Tech is a big wildcard!
***
It's fall. Take everything above with a pinch of salt.