The YULA Invite is one of the top high school girls' tournaments of the spring.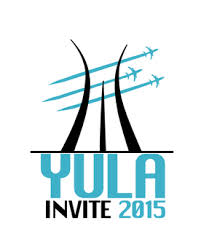 Despite the deep snow that currently covers the DC Area, the girls' division of the YULA Invite promises some of the hottest competition all year. With the loss of the TYUL team, the tournament has suddenly become anyone's tournament. While teams from last year's tournament hope to improve their results this year, new challengers from out of state are going to make that quite difficult.
Tournament Profile
Date: March 21-22
Location: Arlington, Virginia
HB Woodlawn Looks To Improve
With Saga no longer in the tournament, HB Woodlawn looks to be the favorite to win this tournament. Coming in second at the 2014 edition of the tournament, Rise has to think championship this time around. Woodlawn is easily in the top 20 best teams in the country with a 2014 Virginia State Championship and a 3rd place finish at Southerns under their belts.
While they've lost some senior talent in Allison Hahn, Mellisa Joskow, and Hannah Hauptman from last year, they still have plenty more in Olivia Prosak and Christine Deirieux, who led the team in goals and assists respectively last season.
East Chapel Hill Is Rolling
In place of Saga, East Eclipse will be the representative from North Carolina. With a statement win over a depleted North Carolina University roster and a second place finish at the Wolfpack Invite, the girls from Chapel Hill must like their chances at this tournament.
With strong performances from Katie Cubrilovic and excellent coaching from Josh Hartzog, East Chapel Hill should have their eyes on a finals appearance in their first visit to the YULA Invite.
Sparkle Motion Looking To Take Their Game Up A Level
Captain Maggie Hart had a fire lit in her playing for Delaware Valley Youth League (DEVYL) this summer, and she hopes to pass that fire onto her team.
"My time on the DEVYL team made a huge difference in my playing," she said. "It helped me to become comfortable with myself and to understand that Frisbee and other organized sports aren't just sports, they're a way of life. They teach you to care about something other than yourself and to always put in a 'perfect effort.'"
Columbia Sparkle Motion has a rich history of playing at prestigious tournaments and that poise will help them in Arlington. While last year the team may have fallen a bit flat at the State Championships, a refocused roster with new expectations should be looking forward rather than back. Caroline Passalacqua, Hart, and Phoebe and Zoe Labat lead a team that should make plenty of noise at YULA.
Woodside Off To A Slow Start
After coming in third at last year's Invite, the Wolverines will need to work a bit harder to keep up this year. With more teams from out of region coming into the tournament, Woodside's chances of doing as good or better have taken a bit of a hit.
Still, one thing that has to be kept in consideration is playing time. Besides East Chapel Hill, Woodside is the only team that has been able to get major tournament experience. The chemistry built at Wolfpack Invite, despite the results, should give the Wolverines a leg up on teams that are just coming outside for the first time all year.
All State selection Heather Ford headlines a team that includes Madison and Austin Reed as players to watch for.
Stuyvesant Ready For Bounce-Back Year
Stuyvesant comes into 2015 with the memory of their less than ideal 2014 season in the rear view. After coming in as the 1 seed at New York States, Sticky Fingers lost two close games to Beacon and Fieldston to go third in their pool and fall just out of reach of the championship game. Then at Northeasterns, Stuyvesant just seemed overwhelmed despite their high seeding.
Those days are over, however, and it's a new season for Stuyvesant. Captains Helen Li, Hennesy Tsang, and Jamie Hong hope that this year will be an improvement. Stuyvesant enters 2014 with Northeasterns experience for their roster and YCC experience this summer for Li, which should make things a whole lot more interesting.
Memorial Returns Strong Senior Class
Yet another team that had a not so good regional tournament, Memorial returns a talented top end of seniors and looks to be very strong on paper. After getting shutout in Saturday pool play at Centrals, Memorial rallied to break seed on Sunday going 2-0. The most important part of the experience of Centrals last year is the experience it gave to Memorial's young roster. With the team retaining most of it's core from last year they are a team to watch. While the team getting no spring experience coming into YULA is a red flag, this team has too much talent to be ignored.
With superb handling from Dina Carpenter-Graffy making the job of Annabelle Sobotik and her fellow cutters much easier, Memorial is a threat to take any of these teams to the limit in bracket play. Having YCC experience for their top two players in Sobotik and Carpenter-Graffy can't hurt either, as the team from Wisconsin tries to snatch the YULA Invite crown away from the east coast competition.
Oakland Catholic
Based out of Pittsburgh, Pennsylvania, Oakland Catholic has been able to benefit from exposure to the Pittsburgh youth scene. That exposure paid off in a big way last year with Oakland breaking seed by five places to tie for sixth at the Pennsylvania State Championships.
What makes Oakland dangerous is their depth. Having two lines worth of just seniors gives Oakland lots of leeway in how they choose to play, and they'll be a tough matchup for smaller teams. Not only that but the horizontal offense Oakland runs plans to give plenty of teams fits.
Oakland's results last year shouldn't lead anyone to believe they're not a strong team. Playing in the crucible that is the Pennsylvania State Championship can only make them better, and players such as Grace Daigle, Maggie Cincola, Amy Buck, and Fran Corna will be eager to show their skill against out of state competition.
Yorktown-Washington Lee (YLEE)
Yorktown and Washington Lee have elected to merge their respective girl's team which can only make them more dangerous. With experienced players now playing on a much larger roster, the only issue this team might have is chemistry. If the two teams manage to work together well and gain flow on offense this team is one to watch out for. Coach Emily Willard's team is out to prove they've got just as much of a chance as anyone.
Players to Watch
Katie Cubrilovic (East Chapel Hill)
Helen Li (Stuvyvesant)
Olivia Prosak (HB Woodlawn)
Christine Deirieux (HB Woodlawn)
Grace Daigle (Oakland Catholic)
Amy Buck (Oakland Catholic)
Dina Carpenter-Graffy (Memorial)
Heather Ford (Woodside)
Annabelle Sobotik (Memorial)
Maggie Hart (Columbia)