Get ready for Nationals with our scouting reports.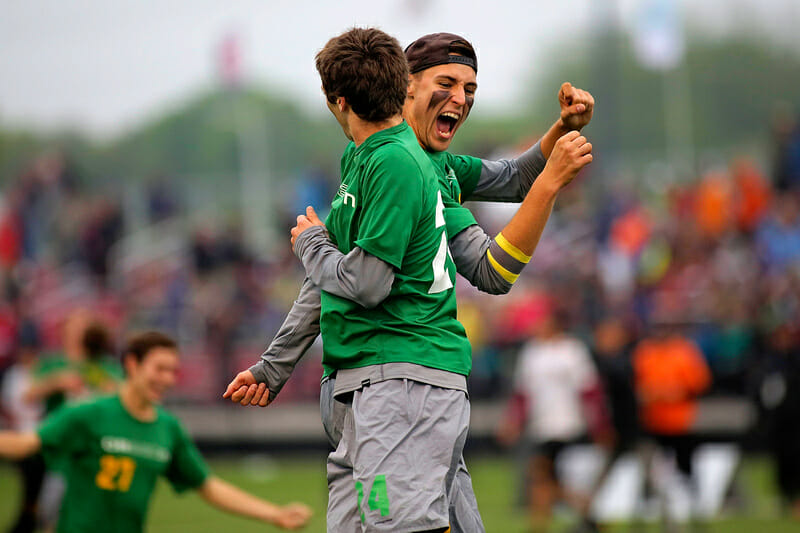 Thanks to hard work from Kyle Weisbrod and a wealth of available video from many of the top college teams, we are excited to extend our new video service — scouting packages — for the Division I College Championships.
Weisbrod has spent hours breaking down tape and compiling clips of everything from offensive schemes to endzone sets to defensive highlights. Want to know what Minnesota runs for a pull play? Watch footage of all of their pull plays easily with no filler. What about Pittsburgh's pressure defense? There's a clip for that.
The video is cut from the raw footage and presented without commentary. Weisbrod has also put together a short article explaining how best to use the available video.
Currently, we are offering scouting reports for the four Men's Division pools at Nationals: Pool A, Pool B, Pool C, and Pool D. The scouting packages are $90. All are available for purchase at video.ultiworld.com.
Women's Division packages are coming soon.
Here are the teams available in each scouting report:
Men's Pool A: Massachusetts, Georgia, Texas A&M, Washington, Cal Poly SLO
Men's Pool B: Oregon, North Carolina, Colorado, Florida State
Men's Pool C: UNC Wilmington, Wisconsin, Harvard, Michigan, Connecticut
Men's Pool D: Minnesota, Pittsburgh, Carleton, Auburn