When listened to together, this really doesn't make for a coherent playlist.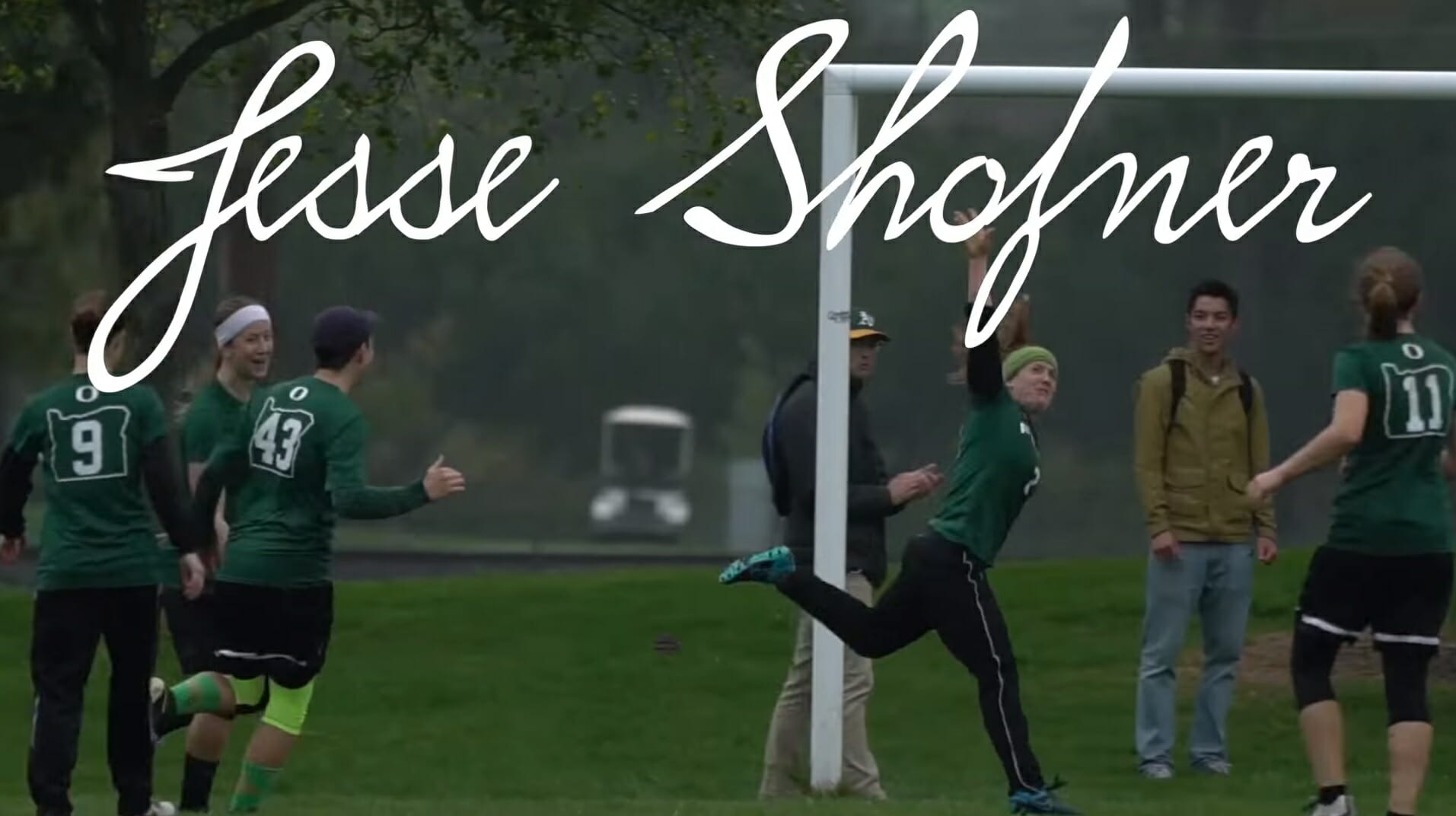 Editor's note: this article contains swear words, some severe doubt about where popular music is headed, and at least two existential crises. But you'll get some great suggestions for the soundtrack to your next highlight reel.
Simon: It's highlight reel season. The Callahan videos are rolling in, many teams will be sent home after Conference Championships this weekend, and all you video editors out there are going to be pulling your hair out trying to choose the right banger for your team or star. Ultiworld Director of Video Jesse Goldstein has to sort through roughly a bazillion bullshit suggestions from our staff every Nationals, so you could say we've learned through experience.
That's why this season, we're going to do a bunch of the work for you. Thank yous are acceptable in the form of iTunes gift certificates and hacked Spotify Premium accounts. There's the set, here's Patrick with the spike.
Patrick: Whether you are making an individual's Callahan video or your team's highlight reel, it's crucial to represent who your subject is. A good video's song doesn't just match the highlights on a superficial level, it has to triangulate the onscreen content with the interior character of the person or persons it represents.
That's why the first ninety seconds of Jesse Shofner's callahan video are so affecting. You feel that when she plays ultimate, some truth about who she is as a person is being expressed on the field. This phenomenon is what we want from athletes — for their grace and power to be more than the result of some physics calculations regarding mass and velocity. We want athletic performance to be the physical manifestation of an individual's immortal soul. A great highlight video captures that, and not just the fleeting head high of a big layout set over some ill bass drops.
Which is not to say that ill bass drops aren't important. They definitely are. But they are important as a means to an end, and not the end itself. The question is not, "What is the sickest beat I can find?" The question is, "What is the sound of my own beat?" Then you find a song that matches it.
Simon: PSA! Don't forget to credit the artist(s) you choose. No one wants to end up like the greatest loss the Callahan video library has suffered, John Bloch (Oregon Ego, 2010).1 We still love you Johnny. Fun side note: this might be one of the only times Bloch has gotten, well, blocked, in his career.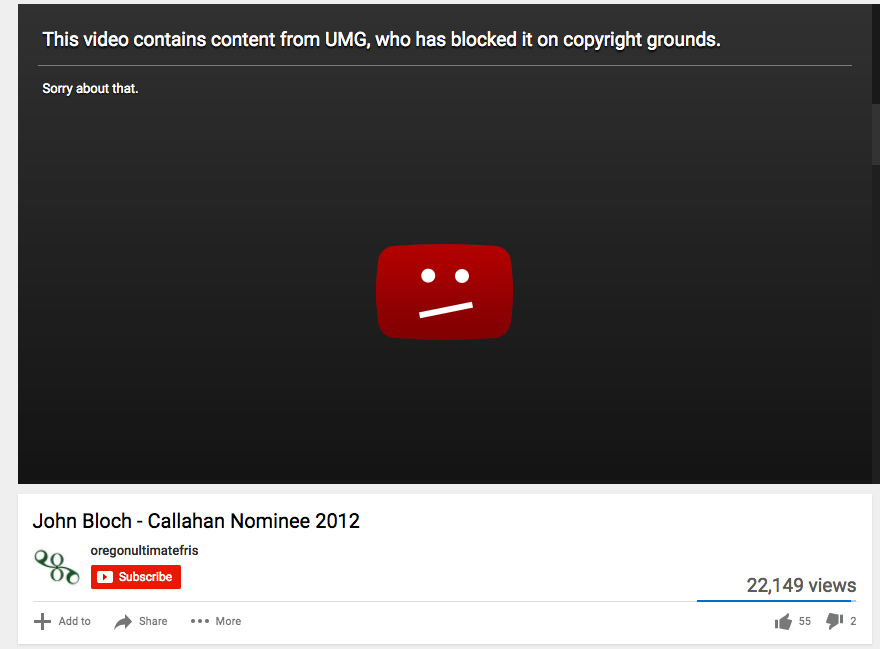 Simon's Songs
Simon:
Lowlight Reel Pick: "Handle This" – Sum 41 (2001)
There's not enough early 2000s alt-rock in the ultimate video pantheon. There, I said it. Moving on.
Remember, now that cameras have advanced enough to give us high quality footage of players crushing it, that also means teams have access to hours and hours (and hours) of throwaways, drops, slips, and out of bounds pulls.
Enter Sum 41's beautiful breakup punk screamer. It's a song about not being good enough. Pair it with a collage of your teammates doing just that. Plus, dueling guitar solo.
Song For A Breakout Player: "Came Up (Casper & B Remix)" – Flosstradamus (2017)
The day when I fall completely out of touch with Top 40 music is fast approaching. I know this, because I get unapologetically excited if someone younger than 20 years-old has ever listened to Black on Both Sides and tells me about it.
So, dragging my aging ears through what the kids are putting in the highlight reels these days, I found the perfect song for the rookie on your team who's having a career season before they can legally drink. I've selected this Flosstradamus joint because it has everything: a weird Nathan Kolakovic-appropriate bouncy synth thing, a quintessential bass drop, and lyrics about "coming up." Now let me get back to this Jurassic 5 record in peace.
Missed Opportunity For A Callahan Nominee: "Panda" – Desiigner (2016)
Seriously. I fully expect that the college ultimate community (looking at you, Men's Division) will scoop me by the time this article gets printed. Please.
The fact that someone hasn't taken Desiigner's first big hit and turned it into a Callahan video full of major blocks and monster skies is a mystery to me. Furthermore, the fact that Towson Pandamonium has clearly clanked the wide open layup the universe handed them with this song is a tragedy.
Then again, there's virtually no meaning to be culled from Desiigner's lyrics and it's wildly misogynistic as is most music in this genre and maybe we should be thinking about the lyrics in the songs we choose for our highlights because those lyrics do say something about us, right? I mean, Eminem's critics were onto something right? Isn't Suge Knight still in jail? How is Weezy still alive after all that sizzurp? How bad are bad words?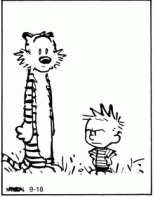 The Hipster's Highlight Reel: "Tears of Music and Love" – Deerhoof (2008)
And we're back at rock, but a totally different kind of rock. Deerhoof's heavy, mathy interpretation of the genre doesn't scream pump up song for everyone, but the insanely catchy riff and ridiculous drumming chops of Greg Saunier really set the tone for a big video.
This song makes me want to headbang, hard. It's got very clear, definite phrasing thanks to the guitar work that would line up nicely with different types of plays. The pace is frenetic to get the blood pressure going and keep it high, but there's enough of a difference between how the verse and chorus feel to allow editors to shift between all the blocks, now all the hucks, now a really big block, some more hucks, etc. It's all there. Open your mind. You Callahan video doesn't have to be a Top 40 electro-pop dance song. Gosh.
I will now be accepting high fives from all Brookyln-based, panel-hat wearing ultimate players in the 26-36 years-old age range.
*Cracks PBR tallboy.*
A Bigtime Song For A Bigtime Team: "Heart Is Full (feat. Run The Jewels) Remix" – Miike Snow, Run The Jewels (2016)
I'm fully convinced that this song could do for 2017 USAU Club Nationals what Ratatat's remix of "Party and Bullshit" did for 2007 UPA Club Nationals. Plus the young Ultiworld readers out there need to watch one of the greatest original highlight reels of all time.
Back to the task at hand. Snow and RTJ collaborate here to remix a great song from the album iii, which was a fun poppy release from last year. There's the essential soul sample before the beat drops in, a killer hook, some wonderful synthesized horns, and an RTJ verse for the part of your video that's all defense.
Simon: Now that you've had a healthy dose of my strange taste of music, it's time to take you on a journey. You've got a taste of what the Blue Pill does. Now trust Pat and take the red pill.
Patrick's Picks
Pure, Unadulterated, Unironic Hype: "U Don't Know (M.O.P. Remix)" – Jay Z (2002)2
If You Fuck With It Like That – "Overnight Celebrity" – Twista (2004)
No, but for real, if you fuck with it like that – The Fifty Shades of Grey "Crazy in Love" Remix – Beyonce (2015)
If you have like nine unbelievable plays and lots of emotional b-roll – "Your Best American Girl" – Mitski (2016)
You are definitely not good enough to use this song – "Crown on the Ground" – Sleigh Bells (2010)
…yo – "That Lady (Part 1+2) Questlove Remix" – The Isley Brothers (2004)
Anything set to this song is the coolest shit I've ever seen – "Cool For The Summer" – Demi Lovato (2015)
I'm already crying – "Losing Your Memory" – Ryan Star (2005)
(Editor's note: no you're crying.)
Somehow only the second best choice for songs with the lyric "beauty is why God invented eyeballs, your booty is why God invented my balls" – "Start It Up" – Lloyd Banks (2010)
If Nathan Kolakovic is making your video. – A semi-arbitrary series of breezy synth notes and voluptuous drum sounds.
If Nathan Kolakovic is not making your video, but you want it to sound like he did. – Listen To Your Heart – INEZ remix (2017)
If your video contains no footage of ultimate being played because it is in fact just the Desperado music video. – Desperado – Rihanna (2016) (Note: I strongly encourage you to do this. You'll have my vote.)
When your whole ultimate career was actually just a spiteful, petty attempt to get back at/impress the person who broke up with you freshman year. – Andrew Garfield telling Jesse Eisenberg to, "Lawyer up, asshole!" on a loop.
Really, isn't all of this self defeating? In order to advocate for your own bona fides through this medium aren't you either 1) maintaining that something as limited and subjective as the pop art of a Callahan video can communicate real ideas and demonstrate some objective quality, or 2) you are just surrendering to the same lowest common denominator vortex that the act of singling yourself out as an individual purports to reject? – Brooklyn Baby – Lana Del Rey (2014)
Of course, isn't everything self defeating eventually? – Back To Black – Amy Winehouse (2006)
Well sure, in and of itself nothing matters, but maybe that's the point. Nothing ever is "in and of itself." You can't reduce an act to just a point on a graph of the culture, as though it exists in a vacuum. That's where postmodern criticism falls apart, its rejection of absolute morality or truth becomes a truth in and of itself. A binary is a 1 or 0, and each have equal weight as an option, even though somewhat paradoxically only one supposedly has value. By embracing the fallacy of the binary that postmodernism presents, we can see performance of anything as an extension of a truly individualised self that still exists in relation to, and in many ways because of, everything else in the universe. Ultimately, that's what gives me hope. – Tiimmy Turner – Desiigner (2016)
***
Simon: *Wakes up in cold sweat.*
Still here? Listen to all of our song suggestions via our very own Ultiworld Highlight Reel Wishlist Playlist on Spotify. We threw some honorable mentions in there for you, too.
---
If you really are searching for music that won't get banned on YouTube, we suggest viewing the current music policies. ↩

This didn't make the actual playlist, because Tidal. ↩