Five of the top 10 teams in the nation will face off in Atlanta.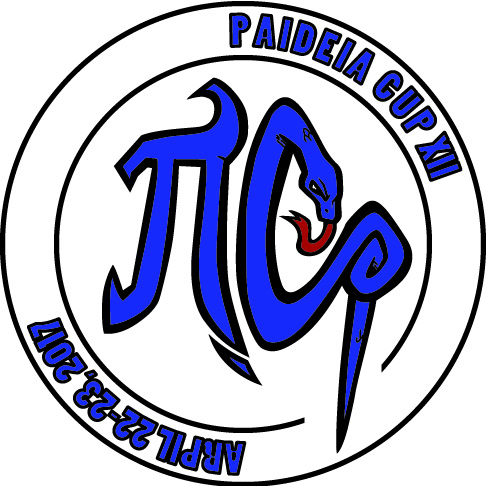 This preview was written by Paideia's William Johnson. This article is presented by CUT Camps; all opinions are those of the author. Please support the brands that make Ultiworld possible and participate in CUT Camp!
Paideia Cup XII, the 12th-annual high school ultimate frisbee tournament hosted by the Paideia School in Atlanta, has always held itself to a high standard of competitive and spirited play by elite teams. This year, with 11 top-25 ranked boys' and girls' teams coming together on the weekend of April 21-23, is no exception.
Miranda Knowles–a Paideia Alum, teacher, and the head coach of the Paideia girls' team–notes that this year has "definitely the strongest field of teams at the Pi Cup ever in either division."
An exceptional aspect of this tournament is the depth of skill and athleticism that the teams in the girls' division will need to show in order to win. The winning girls' team will have to bring their A-game in many games as opposed to just the final game as is typical in so many girls' tournaments.
However, Pi Cup is not only about getting great teams together to play ultimate. In the words of Michael Baccarini, head coach of the Paideia boys' team and one of the founders of Paideia's annual tournament, "The Paideia Cup has always valued top-level youth play, while holding the concept of 'honoring the game' in an even higher regard. The tournament makes a big deal of its SOTG [Spirit of the Game] award, named after founding organizers Dave and Patti Clauson, expecting teams to take a more intentional approach to how they honor and respect opponents, event organizers, volunteers, and the event itself."
Pi Cup hopes to urge young athletes to play at their highest intensity whilst maintaining their highest integrity. "Our event embraces that ideal, taking it to heart," says Baccarini, "and, we believe, helps soften the space around the disc so that good community can flourish, even, and perhaps especially, between its competitors."
Atlanta weather in April is always unpredictable: forecasted highs of 89 degrees on Saturday and 67 degrees on Sunday, a chance of rain on Saturday and a higher chance on Sunday, and wind speed from 10-15 mph. Despite this funky weather, the Paideia Cup is raring to go.
Tournament Details
Paideia Cup XII will follow a round robin format to allow for each team to play each other once. The only bracket game will be a final between the top two teams after round robin play1. Listed below in order of their respective Power Rankings are the Boys' Division teams that will be competing this weekend.
The full schedule is here.
#1 Carolina Friends School
Spearheaded by senior Liam Searles-Bohs, who played for the U20 National team last year and is currently on the Raleigh Flyers' active roster, the CFS Quakers boast an extremely potent offense and shutdown defense. The Quakers have already proven their dominance with wins at several major tournaments including YULA, Queen City Tune Up, and the Wolfpack Invite. Although they lost seven seniors (including star player Dillon Lanier) last year, CFS has maintained their prowess in the air and their quality disc skills. If everything goes according to plan for the Quakers, they could claim their second Pi Cup victory, but five other teams stand in their way, all with legitimate claims to the Cup.
#3 Amherst Regional High School
The Amherst Hurricanes are one of the oldest programs in the country and they certainly live up to their legacy. Coming off of a season in which they went undefeated (and won Pi Cup), one might think that this year's team feels pressured to succeed. When asked about the expectations that last year's historic team left behind, Amherst Coach Joe Costello said, "Last year's team was great, but we know that the way to perform at our best is by leaving the past in the past. Our team this year is completely different. We will be concentrating on playing our best this weekend." Indeed, over the years the 'Canes have thrived off of varying offenses and a consistently reliable depth. Led by seniors Caleb Seamon, Ryan Dinger, Harry Wolff Landau, and Ben Goldman, the 'Canes look to thrive in the familiar, semi-tropical environment of Atlanta, Georgia.
#5 East Chapel Hill High School
The East Chapel Hill High School ultimate team has continued on an upward trajectory for the past several years. Their team is comprised of 14 returning players, 9 of whom competed in the Youth Club Championships. Often competing in the same tournaments as the Carolina Friends School, ECHS has developed a friendly rivalry with their North Carolinian brothers. A win over the dominant Quakers would be quite meaningful, especially after several close games between the two teams at YULA and Queen City Tune Up. With the leadership of senior standout Tyler French, ECHS is looking strong going into Pi Cup.
#9 Hopkins High School
Hailing from Minnesota, the Hopkins HURT are bringing a very experienced team to Pi Cup XII. Nine seniors who had a key role in the HURT's success last year have returned to the team, which has been practicing as a unit since the start of the 2016-2017 school year. The extra preparation time that their joint fall-spring season allows has always been a large advantage for Hopkins—the HURT run like a well-oiled machine when other teams are still working out their kinks. In the first game of their 2017 spring season, HURT overcame Minnesota powerhouse #11 Edina 11-10 without one of their best handlers and they will only be improving from here on out.
#10 Lone Peak High School
Coming to the tournament with only 16 players, the Lone Peak Knights will be the smallest boys' team attending Pi Cup, but their small roster is deceiving. The Knights actually have three separate boys' teams, and the 16 that will compete this weekend are the best they have to offer. Every player can and does carry their own weight for the Knights: more than half their team scored in their victory over #14 South Eugene earlier this month. While the Knights may have lost 11 seniors to graduation last year, their coach Dave Kroupa believes this year's team is even stronger. Lone Peak will not compete on Sunday for religious reasons, so they will have to give it their all on Friday and Saturday.
Paideia (UR)
After losing 10 seniors last year and facing a shaky start to their 2017 season, Paideia Gruel has gotten back on track, going 3-0 at a local round robin. This is Paideia's 25th year of ultimate and Gruel has a historic record that even rivals Amherst's. While Gruel is currently not listed in the top 25, junior captain Matthew Shu remains optimistic about their chances. "I think that because we don't have expectations to win the tournament we will be able to play our best ultimate," he said. "Our showings earlier in the season don't represent how good we are as a team and we hope to prove that we can compete at a high level."
Other standout players include senior captains Coleman Tappero, who attended U20 National Tryouts, and Luke Smith. Gruel will definitely benefit from the home field advantage, and they might just thrive as an underdog.
---
Note: For religious reasons, Lone Peak High School will not be able to attend the Sunday portion of the tournament. The coaches and tournament director will decide on the best course of action to resolve any issues that arise in regards to selecting the winning team after play has finished on Saturday. ↩