Is it really worth wearing an extra layer in the hot sun?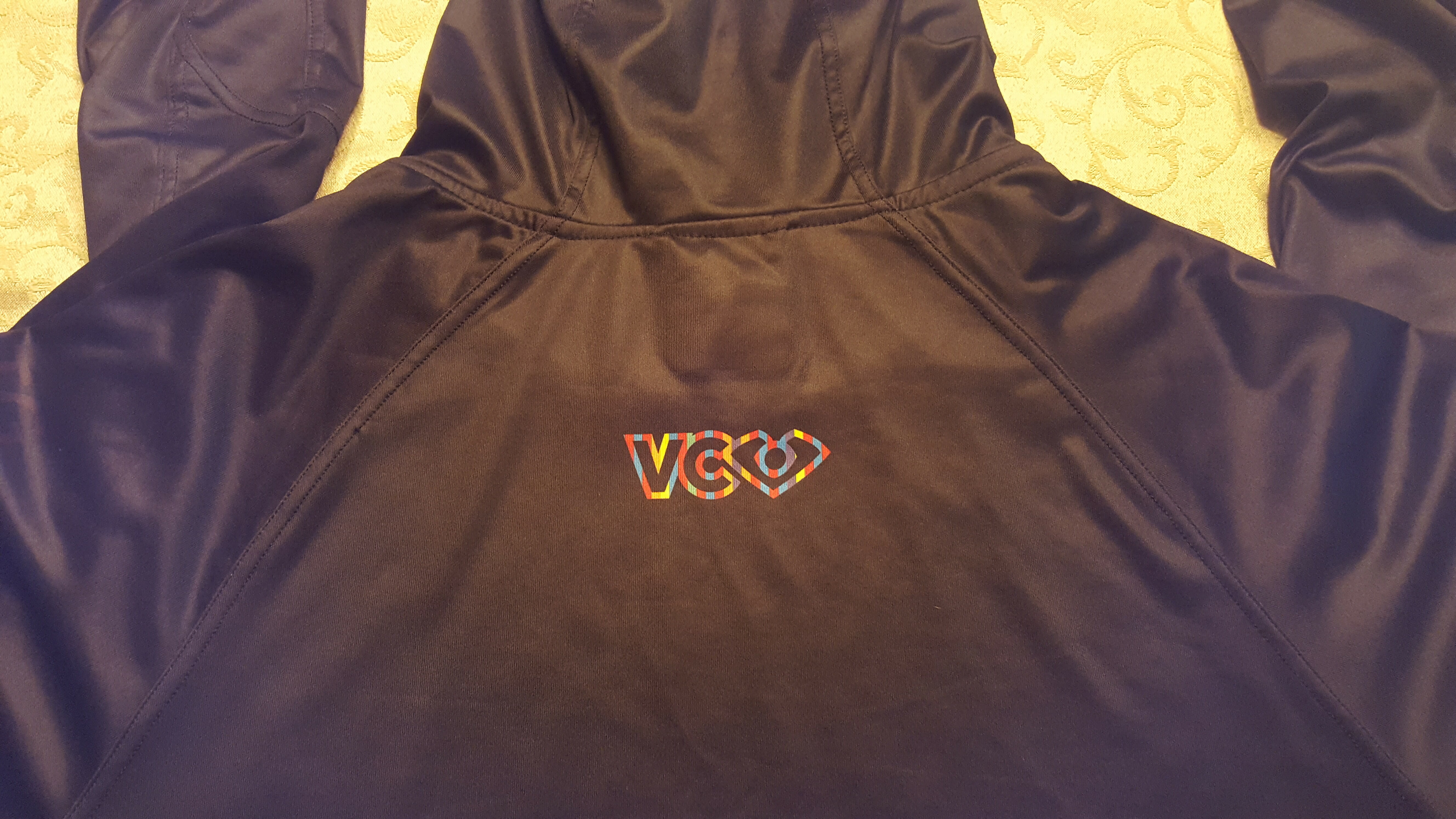 Disclosure: Ultiworld was compensated for writing this product review as a part of a larger partnership with VC Ultimate. All opinions are the reviewer's own and are not subject to approval from VC.
I should begin by saying I have been both curious about and skeptical of sun hoodies ever since they first started spreading through the ultimate community a couple of years ago. A light hoodie to protect you from the sun sounded great to me in theory, but actually wearing one under a strong sun sounded hot. When I got my hands on VC's rendition, the Revolution hoodie, though, I got my chance to find out if they lived up to the hype.
What You Get
Materially, the Revolution Hoodie is exactly what I would want it to be. It's light and slightly stretchy—just like an ultimate jersey—but with a hood and (optional, $4 add on) hand warmer pocket. Beside the hood and pocket, the hoodie is also different from a jersey in that it feels a bit sturdier.
In fact, the Revolution Hoodie looks and feels like the best manufactured ultimate top I've owned. Every seam is double stitched, and though I've only had it for a couple of weeks, it seems like it will last for years without seams coming undone or the fabric getting stretch tears. Even with a base price of $35, the Revolution Hoodie still feels like a premium piece of clothing.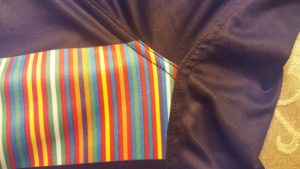 Stylistically, I very much liked the model I received. The hoodie's graphics give it a bit of flare without being  garish like a lot of ultimate top designs can be. 
The one design I wasn't crazy about were the thumb holes on the sleeves. As a person with long arms, the sleeves weren't quite long enough to use the thumb holes without tugging against the overstretched sleeve. Fortunately, the thumb holes are an optional feature on the Revolution hoodie (as a $3 upcharge) so you can skip them altogether. If you love thumb holes and have longer arms, though, it may be something to consider.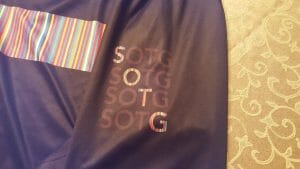 I should also note that, as a larger guy who isn't into form fitting clothes, the XL was a teensy bit snug on me, but certainly not uncomfortably so. And as far as ultimate apparel companies go, VC does one of the better jobs of meeting my shirt size expectations. They do so with their sun hoodie as well. 
Usefulness
So what is the Revolution Hoodie useful for? For a player, it's an ideal garment for bye rounds. For at least a round, don't worry about reapplying sunscreen or missing out on limited team tent space. It would also prove useful for warmups when it's cooler out.
For anyone at a tournament that spends more time not playing, the hoodie is even more useful. Coaches, hobbled players, reporters, family fans, and sideline wanderers will want one as part of their every-tournament wardrobe. Obviously when it's genuinely cold out, you'll want something a bit heavier. And when it's truly hot out, I still believe sunscreen is a preferable alternative than an extra layer of clothing. For cool or temperate weather, though, the sun hoodie is a valuable tournament garment.
And the Revolution Hoodie is great beyond ultimate tournaments as well. The hoodie felt appropriate for outdoor activities in any nice to slightly chilly outdoor activity weather1. For hiking or kayaking—really anything outdoorsy that warrants moving around—the durability and breathability of the VC's Revolution Hoodie is perfect. In fact, in a rare spurt of cool, late October weather, I wore the hoodie while playing disc golf and shot my best-ever round. I'm not saying my improved performance was because of the hoodie, but I'm also not saying it wasn't.
Drawbacks
So far I've almost entirely positive in reviewing my time with the Revolution Hoodie. But there is one drawback I feel I should highlight. The model I wore was black, and while that makes for a sleeker look, it also nearly defeats my perceived purpose of what a sun hoodie is for: shielding the wearer from the sun while not overheating her or him. Black can obviously be a hot color. If I'm going to be moving around in the sun, I don't really want to wear it, particularly if it's humid or above 80 degrees Fahrenheit.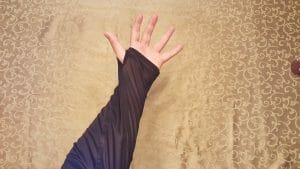 In Florida, where it's generally close to 80 degrees more often than it isn't, I would opt for a white hoodie and get those extra days of use per year out of it. Conversely, for those further north, black probably is a better option, so this complaint is definitely regionally biased and only pertains to the particular black model I tested.
And again, the thumb holes on my model weren't for me. But, because those are optional, it hardly feels like a meaningful gripe.  
Final Verdict
All in all, the Revolution Hoodie completely won me over. I am now firmly pro sun hoodie. It's not something that I will wear year round, but that's because I get eight months of summer where I live. It will, however, be something I bring with me to every tournament I cover in winter, early spring, late fall, and every time I'm going to be covering a tournament at night. Whether it's to stay comfortable without overheating, or just to avoid putting on sunscreen for another round or two, the hoodie adds a unique and hugely useful garment to my tournament wardrobe.
I think that usefulness is absolutely applicable to anyone else attending tournaments as well. It's a must-have for a anyone spending more time off the field than on and a nice thing to have for everyone else. A sun hoodie should be a regular item in the bag of any active, outdoorsy person, and in $35-50 range (depending on add-ons and design), the Revolution Hoodie's quality and style put it at the top of the ultimate-specific market for a fair price.
---
Note: I do live in Florida, so my definition of chilly may be a bit different than yours ↩