The Detroit Mechanix, now entering their seventh season in the AUDL, announced a new women's team.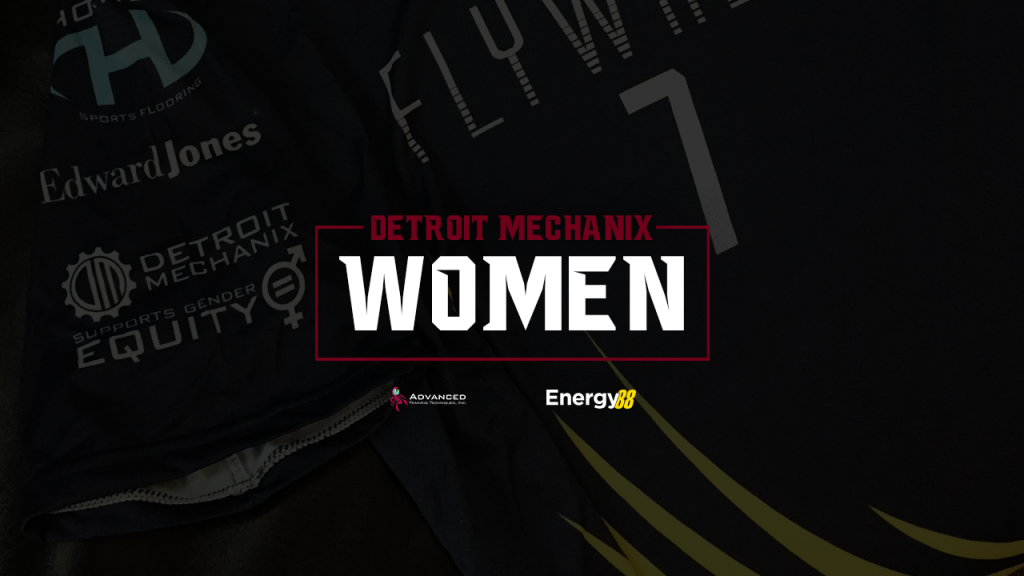 Today, the Detroit Mechanix announced their plan to operate both a men's and a women's team in 2018, which would make them the first AUDL franchise in league history to support a separate women's squad for a full season.
Details for this new women's team — including who they will play — are still to be determined, but the Mechanix have committed to livestreaming all of their games and generating high-resolution video of the team for highlights and promotions in order to match visibility between genders.
Facing both a national boycott from players and the establishment of a potential competing mixed league, the AUDL and its franchises continue to grapple with how to address concerns about their perceived lack of support for gender equity. While the league has laid out a gender equity plan and recently announced a three-year partnership with the Eurostars, today's news from Detroit is another in a string of moves from individual franchises taking their own independent steps to address equity concerns.1
"We don't want to remain silent on an issue that is so important to the ultimate community," said Mechanix owner Brent Steepe. "This is giving women in our community an opportunity to band together, the same opportunity that we gave the men six seasons ago."
The Mechanix management was aware that the AUDL was working on a partnership with the Eurostars, but this was deemed an insufficient step for their franchise, as the Tour is unlikely to include a stop in Detroit.
"Being a small market team hurts when it comes to high-profile tours like this," said team manger Chistopher Auman. "We know we won't be involved, so we want to give the women in our community some well deserved [sic] opportunities and media coverage."2
The franchise was also made aware of the forthcoming boycott by longtime player Ben Murphy. After the boycott group published their growing list of signatories in December, Steepe, Auman, and Murphy decided to work together to take action. "Detroit was hit pretty hard and was one of the teams with a lot of names on that list. This made us realize that there is a lot more we can be doing for the women in the community," said Auman.
The group strategized about how to move forward, Murphy taking the lead on finding a equitable path for the Mechanix. This included convening a focus group of over a dozen local players with a wide variety of skill levels, backgrounds, and experiences in ultimate. The responses that came back provided a new perspective and a way forward.
"Detroit has only ever had one woman tryout for the team, which made us think they didn't necessarily have interest in us as a team, or the AUDL as a whole. After reaching out to the focus group, it was made clear that they didn't come to tryouts, or show interest in the team because we (Mechanix) had not shown interest in them." said Auman. "Long story short, we thought they didn't care about us, they thought we didn't care about them. That's why having these open discussions are fantastic and can clear up a lot of miscommunication between parties."
Today, the organizing group confirmed their goal to match visibility for their women's team to the men's team. "Right now, our focus is to provide a high-level, cost-free playing opportunity for the women in the ultimate community, and live stream it free, world-wide, for everyone to watch," said Auman. Compensation for players has yet to be determined.
Steepe was also clear that while the Mechanix would be adding the women's team, all players are welcome at tryouts for the open team. "We are trying to initiate positive steps forward in a situation where our community is lacking in opportunity. We want the 30 best people on the field that best represent the Mechanix in the AUDL. And we want the 30 best women that represent the Mechanix women's team. That would be a serious blessing to our community," said Steepe.
AUDL league officials were not made aware of Detroit's decision before the announcement today. "Seeing as though the women's team will not interfere with AUDL operations, we did not feel the need to discuss this with them before making it public," said Auman. Reached for comment, a league official confirmed that this was a team initiative and independent of any league-wide plans.
"This is about helping Detroit and seeing what our options are to play against other teams and do something different," said Steepe. "This is not about issuing a challenge to other teams or the AUDL. We're trying to showcase a beautiful sport in a community that needs more of it."
Tryouts for both gendered teams will be held concurrently starting January 27.
Here is the full text of the the Mechanix statement from their website:
Detroit Mechanix Women's Team

We are happy to announce that the Detroit Mechanix will be supporting both an open and a women's team during the 2018 season. Tryouts for both teams will begin on Saturday, January 27. For more information on the tryouts, click here.

The team has spent a couple of months reaching out to members of our community and gathering feedback. We understand that the AUDL, in its current form, does not seem gender equitable. A lot of this falls on the individual teams not doing enough for the women's community (us included), and not necessarily the league itself. With the recent announcement of the EuroStars Tour partnership, the AUDL is paving a path for the league to become what it needs to be in the coming years.

Unfortunately, as a small market, what the AUDL is doing with women's games will not affect us (Detroit) this season. Because of this, we felt the need to take additional steps towards progress and start a women's team.

The current plan for this season is to give the women's team the same benefits we offer to our open (AUDL) team. This includes live streaming all of the games, and providing high-resolution video of the games for highlights and promotions. We hope that this influx of media from women's games will help move us forward into a more unified generation of players!

We have not yet solidified who the women's team will play yet, but we are hoping other AUDL teams in our division (or close, out-of-division teams) will join us in this adventure. Should other AUDL teams choose to follow us, the Detroit Mechanix are willing to host women's games on the same day as our home (AUDL) games.

Whether this becomes the start of a women's professional league, or just a series of showcase games, we are looking forward to the possibilities this will bring. We understand this is not an entirely gender equitable situation for the 2018 season, but it has to start somewhere, and we are willing to be that spark.

What do you say; Pittsburgh, Chicago, Indianapolis, Madison, and Minnesota? Are you in?
---
Both the Seattle Cascades and San Francisco FlameThrowers have previously committed to selecting both an open and mixed roster for 2018. ↩

Emphasis Auman's. ↩