An introductory article for a new column from Brute Squad coach Ariel Jackson.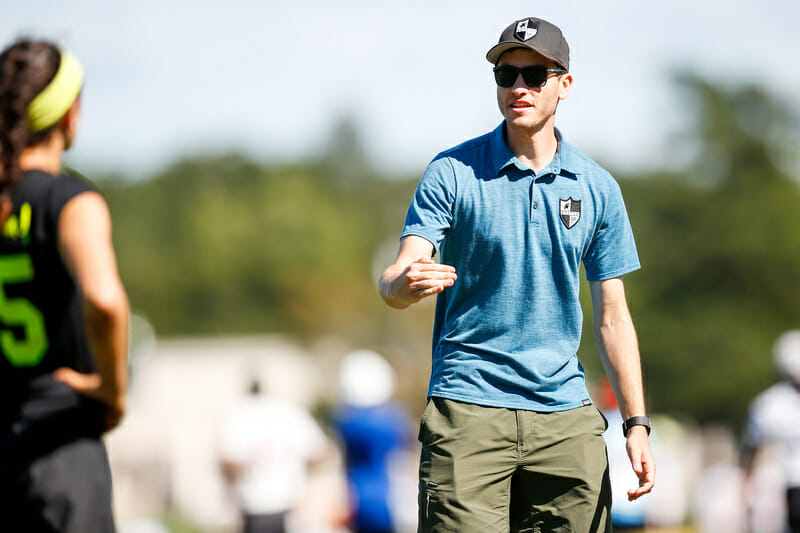 True to my contrarian personality, I believe that much of the teaching that takes place in ultimate today is based on misguided strategic thinking.
At our current point in the sport's evolution, our understanding of ultimate "fundamentals" and team strategy is often informed by limited prior coaching or an incomplete comprehension of why certain decisions are made the way they are. In order to progress, we need to stop automatically accepting conventional wisdom as dogma and train ourselves to explore nuances and identify new approaches. This is what drew me to coaching.
To advance our state of strategic development, I believe we need to take two seemingly contradictory actions. In some areas, we need to cease believing that there are many right ways to accomplish a goal, and settle on established best practices.1 In other areas, we need to cease believing that we have settled on "the right way" and search for new opportunities for exploitation.
I plan to cover a wide variety of strategy topics in the coming months in this new column — sorry, I won't be giving away tactics specific to Brute Squad — and often what I will say will go against prevailing thought. Today's introductory article lays out the framework I use when thinking through new strategic elements of the game. While I won't necessarily go through the method described below in each future column, it often provides the foundation for my thought process.
I hope I change some minds along the way, and I hope my mind is changed here or there. Most of all, I hope to spark some lively discussion. With that, let's dive into my method.
---
Notes From A Contrarian Coach: Advancing Strategic Development In Ultimate is only available to Ultiworld Subscribers
Already have a subscription? Log in
Whether you visit Ultiworld for our reporting, our podcasts, or our video coverage, you can help us continue to provide high quality content with a subscription. By becoming a subscriber, not only do you receive benefits like exclusive articles and full article RSS feeds, you also help fund all of Ultiworld's coverage in general. We appreciate your support!