Getting the most out of practice requires smart drill choices.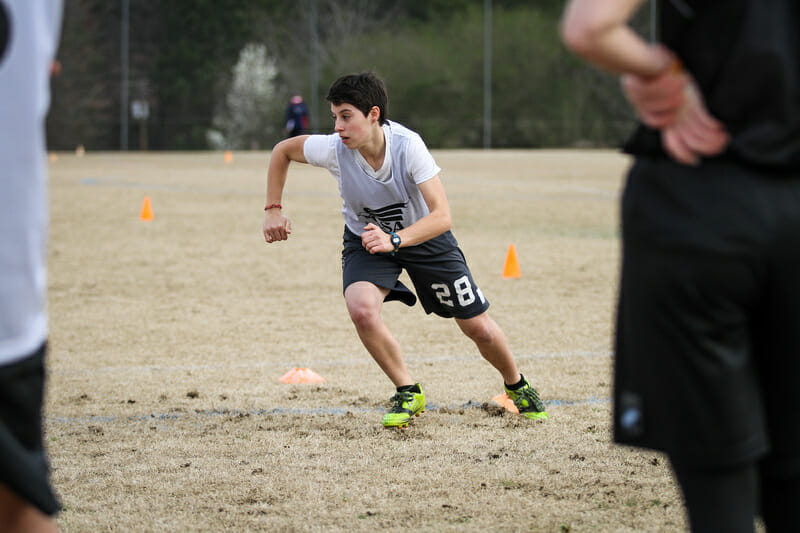 This article is part of the Coaches' Corner series from UMass coaches Tiina Booth and Russell Wallack. See every article in the series here.
Two weeks ago, Tiina took us through preparing for and framing practices. This week, I will focus on effective use of drills. Next week, we will discuss the role that scrimmaging plays in a practice.
Our Basics For Drill Design
A drill should require a high rate of activity, low rest, and lots of reps. There are specific skills that make sense to practice with complete rest, such as speed mechanics and plyometrics, but, for the most part, we want our players to succeed even when tired, and we want our drills to simulate game speed scenarios.
Move from simplicity to complexity. For example, if you are teaching offensive cutting, start with scripted cuts without defense. We use that as an opportunity to establish cutting principles: cut decisively, attack vertical space, cut to create motion rather than get the disc. Once your team is beginning to grasp these principles, then you can add variables like defenders, cutting partners, and/or a swinging disc.
Coaches' Corner: How To Design Effective Drills is only available to Ultiworld Subscribers
Already have a subscription? Log in
Whether you visit Ultiworld for our reporting, our podcasts, or our video coverage, you can help us continue to provide high quality content with a subscription. By becoming a subscriber, not only do you receive benefits like exclusive articles and full article RSS feeds, you also help fund all of Ultiworld's coverage in general. We appreciate your support!