Week 3 didn't bring a ton of changes despite the thrilling games.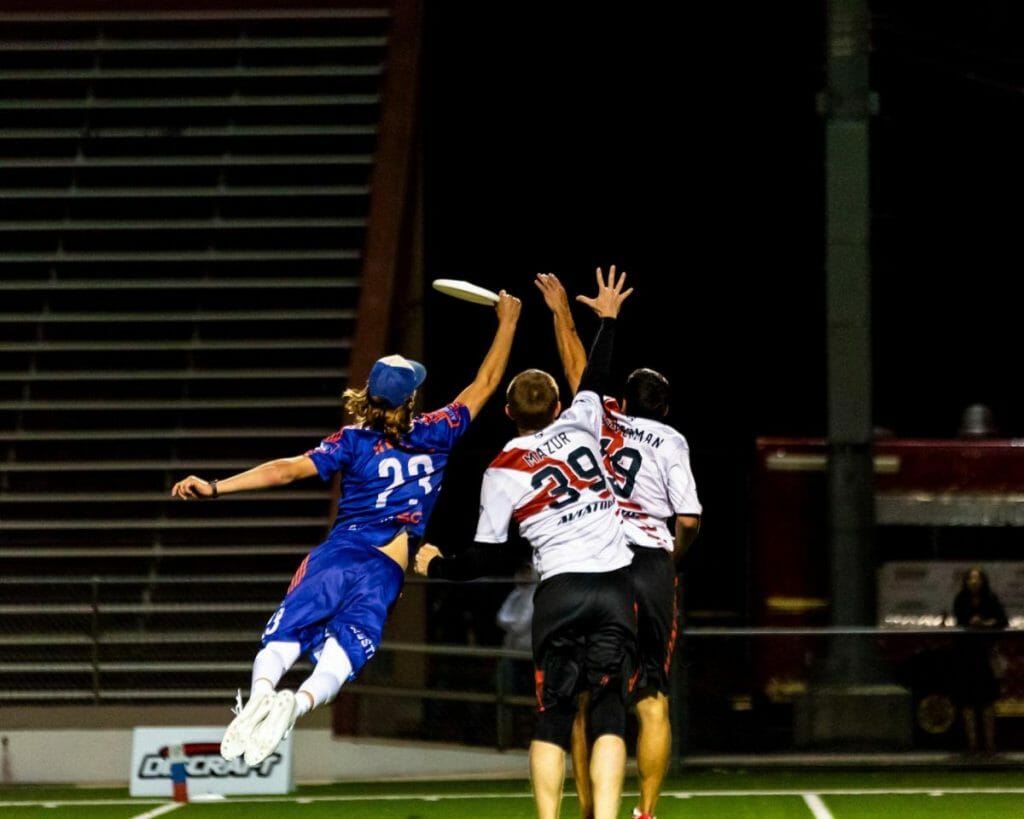 After the third week of AUDL competition, even with some exciting games, things are a bit quieter in the Power Rankings. A couple of teams–Seattle and an inactive DC–fell a bit, moving up those around them, but only a handful of teams made meaningful strides, including San Francisco and Philadelphia.
Here's a look at the latest Power Rankings around the league.
The AUDL Rankings can always be found at their permanent home.
Notes
The San Francisco Flamethrowers earned a narrow 28-27 victory over San Jose and they moved up two spots this week.
One week we're singing the praises of the Seattle Cascades, the next we're watching them fall down the rankings after a 22-16 home loss to San Diego. Three of Seattle's female athletes debuted and saw plenty of time on the field, a noteworthy element to an otherwise forgettable performance.
The New York Empire moved up two spots despite losing by four at home to top ranked Toronto. Some late chemistry issues cropped up, but the Empire's ability to dominate periods of play against the league's best says a lot about their long term outlook.
Philadelphia was a couple of plays away from taking down the Rush, a performance that earned them a move to the top of the bottom of the Power Rankings.