Five preseason hot takes that turned out to be downright frigid.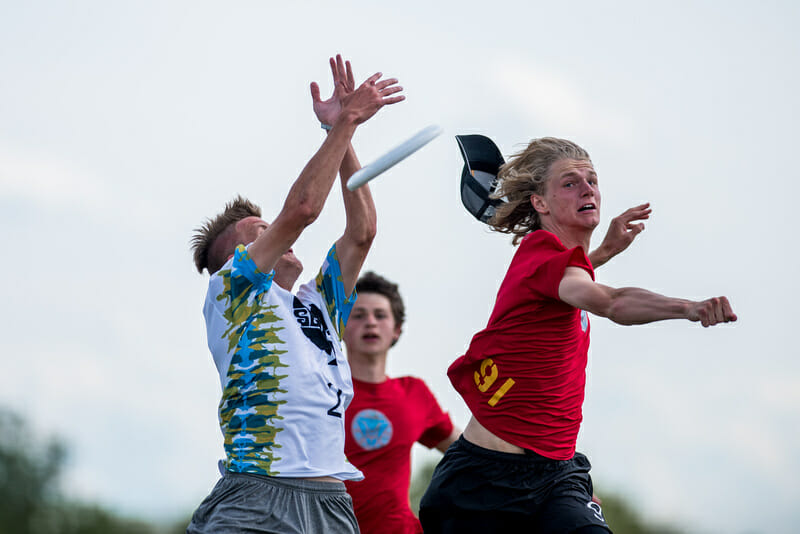 At the start of the spring, we challenged our men's division college reporting team to take a stand on a hot take they had about the upcoming college season. A few writers bravely stepped forward to plant their flag on an argument where they felt confident going against majority-held opinions. It was meant to be a provocative piece where the so called "experts" on the men's division challenged conventional wisdom.
As occasionally happens at Ultiworld, this article got drafted and shifted into the editing process but never quite made it over the line to publish-ready. While many articles like this have been lost to the sands of time, we recently revisited this draft and found it perfectly reflective of just how crazy this college season has been.
To protect the innocent, we'll keep these write-ups anonymous, but know that they were written in earnest by regular Ultiworld men's division contributors. Here they are, five preseason hot takes that turned out to be downright frigid.
What Hill Are You Dying On? Looking Back At Some Ice Cold Preseason Predictions (Men's) is only available to Ultiworld Subscribers
Already have a subscription? Log in
Whether you visit Ultiworld for our reporting, our podcasts, or our video coverage, you can help us continue to provide high quality content with a subscription. By becoming a subscriber, not only do you receive benefits like exclusive articles and full article RSS feeds, you also help fund all of Ultiworld's coverage in general. We appreciate your support!