The sport's biggest tournament starts today!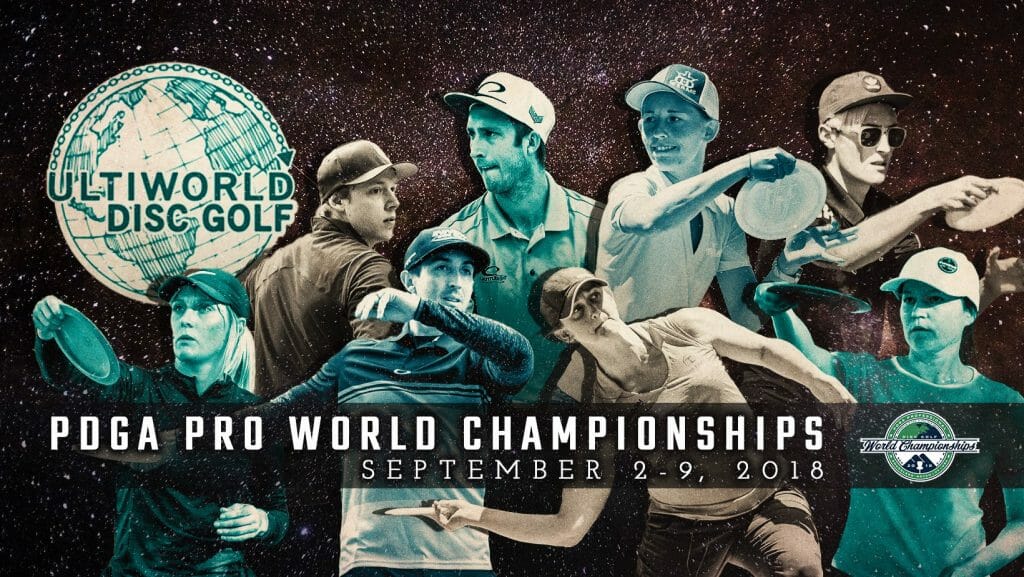 If you're like a lot of ultimate players, you've played disc golf at least once or twice. Maybe you've taken an Ultrastar out to a course. Maybe you've even played with discs designed for disc golf and thrown some hyzers (read: inside-out) way left off the fairway.
Regardless, there's a whole, exciting world of disc golf that you can join and follow. Coming soon, we will have an article series about learning to play disc golf when you come from an ultimate background, but, this week, we're just here to tell you about how to follow along with the Pro World Championships taking place all this week at the Smuggler's Notch Resort in northern Vermont.
Over on our sister site, Ultiworld Disc Golf, you can read previews and recaps, learn about the courses, and keep up with the latest video coverage. (Insider tip: go subscribe to our brand new YouTube channel where we will be posting highlights and features all week!) Watch professional players dial up 500 foot drives and bury 50 foot putts as they chase the most prestigious title in the sport.
Jamie Thomas and I will be providing daily analysis and episodes of The Upshot podcast. Live leaderboards are available on UDisc Live. Post-production, next-day video from the event is set to be released on the Jomez Productions and Central Coast Disc Golf YouTube channels. The Disc Golf Pro Tour will be providing updates via their Instagram, with event photos from Alyssa van Lanen.
Smashboxx TV will be broadcasting live coverage of both Open and Open Women lead cards starting Friday, September 7, during round three.
You can follow along with the latest action by following Ultiworld Disc Golf on Instagram, Facebook, and Twitter.