Our staff reveals their top picks who didn't make All-Club First or Second Team.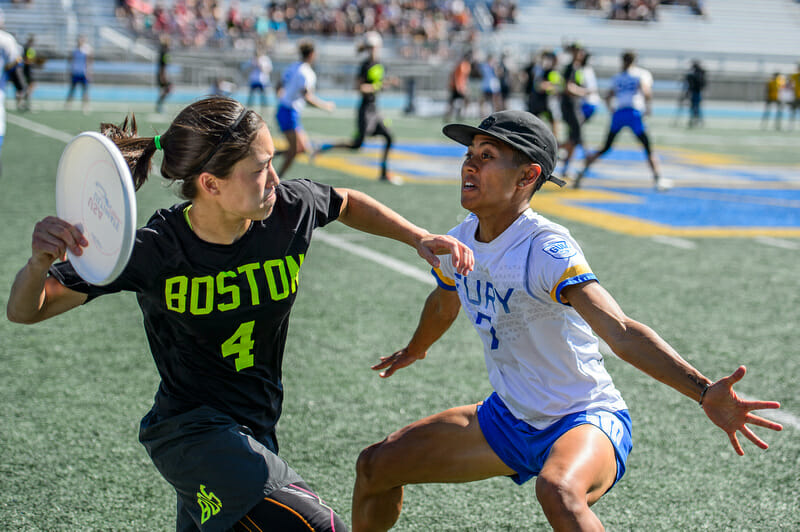 Ultiworld's 2018 Club Awards are presented by Greenbackr, a custom crowdfunding platform from Savage; all opinions are those of the authors. Please support the brands that make Ultiworld possible and utilize Greenbackr!
The club season is over and provided plenty of surprises and interesting takeaways. We've spent this week honoring and celebrating the division's top individuals this year. These awards are decided by a team of editors, reporters, and analysts, who look at a number of factors. Not everyone agrees, and wth so much talent in the division, there are invariably players you could make a case for who get left off.
We asked our staff for not only their top snubs, but also who would make up their Third Team. On top of that, we asked for some other ways to look back at the season's best.
Player of the Year — Women's Club Awards — All-Club First Team — All-Club Second Team
Snubs
Jessie Grignon Tomas (Boston Brute Squad)
For the sake of transparency, Jessie Grignon Tomas was not on my ballot for first or second team all-club. Brute Squad already had three members on my teams and four all-club representatives felt like it was too many for a team that wound up being the second best in the division. But, in my mind, Grignon Tomas was one of the defining players of the season. She deserves praise, even if she didn't get any official awards recognition.
Ultiworld All-Club 2018: Superlatives and Snubs (Women's), Presented by Greenbackr is only available to Ultiworld Subscribers
Already have a subscription? Log in
Whether you visit Ultiworld for our reporting, our podcasts, or our video coverage, you can help us continue to provide high quality content with a subscription. By becoming a subscriber, not only do you receive benefits like exclusive articles and full article RSS feeds, you also help fund all of Ultiworld's coverage in general. We appreciate your support!