Catch up on the easily overlooked things and reap the benefits.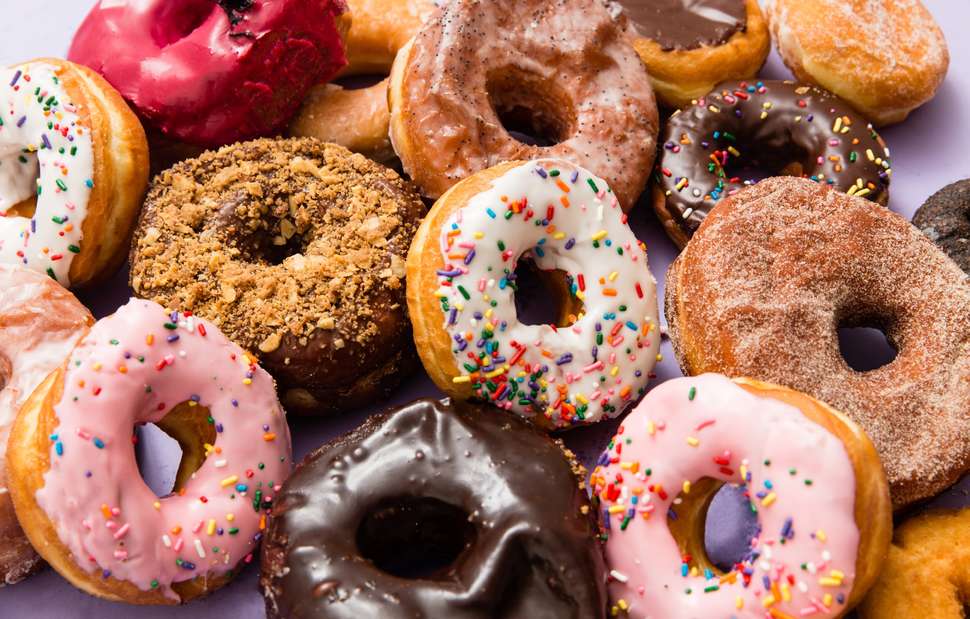 Tuesday Tips is presented by Spin Ultimate; all opinions are those of the author. Please support the brands that make Ultiworld possible and shop at Spin Ultimate! 
The offseason can be a torture, a seemingly endless blizzard of no ultimate. Or it can be a glorious time of pleasant laxity, with a mountain of donuts and the comforts of the couch.
For the majority, it's a mix of both, but it is also an important time to take care of some essential areas of life that have unexpected benefits for ultimate. Enjoy your offseason, use it to recharge, but also make it productive. Take care of some vital tasks and prepare to make the most of your body, mind, and soul when the season starts up again.
Here are eight unexpected areas to take care of during the offseason.
1. Your Hands
Like most athletes in other sports, your hands are your money makers in ultimate.
You use them for the two critical aspects of the game: catching and throwing. Literally, they're involved in nearly every single ultimate play. And yet, so often, we focus on training, maintaining, and keeping the rest of our bodies healthy, but ignore the palms and digits.
Take at least a little time in the offseason to baby those babies.
A good tip to start is injury awareness and prevention. Sprained or jammed fingers, bone bruises, and blisters are par for the course during the season. However, they can also be extremely irritating and lead to serious or long-term injuries. The offseason is the perfect time to cut back on the disc contact and be preventative. Invest in the right bandages and splints, avoid using or touching those tender areas, and see a specialist for any serious or nagging problem.
Beyond injury prevention, treat your hands like the heroes they are and be kind to them. Get a manicure, buy and wear nice gloves, or use lotion to make the skin soft.
It can also be fun to do exercises to strengthen your grip: try wrist and finger movements, both with hand strengthening bands and balls. Rock climbing is a great offseason cross-training option that will really strengthen your hands and forearms.
2. Your Feet
If your hands are the money makers, then your feet are the money movers.
All the same important principles apply: injury prevention, maintenance and care, and strengthening.
For the feet, it'll be broken toes, blisters, or bunions, which really are injuries that need time to heal. And be mindful that the ways we treat and move our feet also have such a powerful effect on the rest of our body, especially the major tendons of the legs.
Pedicures, foot massages, and foot stretching are great ways to help improve these areas. Keep a special eye out on exercises that involve flexing the feet and whether or not these will help or hurt you. Anything that can improve hip and joint movement and stability is an added bonus for the lower body trunk.
Get a golf ball to roll out your feet — super cheap and great for working out the kinks.
3. Your Eyes
Don't worry, this is the last body part. But this is an especially good one because it is yet another critical and yet oft-overlooked piece of the physical puzzle for ultimate skills.
Seeing well is absolutely essential, and there is more than one player out there who's been caught squinting as they peer down into the crowded stack.
Raise your hand if you've been to the eye doctor in the last year (as is recommended by physicians). Put your hand down, you liars. One of the easiest things to ignore in the world because it is a pain, going to the eye doctor to get your vision checked is a good, productive use of offseason time.
As a bonus, you might find a cooler pair of glasses or better-quality or cheaper (God-willing) contacts to pick up.1
Remember if you can't see the field, you can't succeed on the field.
4. Clothing and Equipment
Moving beyond anatomy, another area that we often lack time (or money) for during the playing season is getting properly outfitted to play.
Even if you do have the ability to change, sometimes you don't want to (after all, those lucky cleats have been perfectly broken in for weeks, even if they do smell, have blood on them, and are held together with duct tape).
Here's your chance to carefully select next season's gear, examining it carefully for comfort, price, and style. You'll also have some time to break them in before the season. A good tip: before you buy, take the time not only to shop around, but to try out the stuff as well, perhaps borrowing what your friends have for a trial run. You could even try out cleats from another sport — lacrosse cleats seem pretty sweet.
You can also take the time now (when you have it) to design those sick reversibles, jerseys, or warmups for next year; get your hat, disc, or cone order in; and look into purchasing some more fitness equipment.
5. Chores
Seems like something that you might have outgrown, but we all have offseason chores that are useful to take care of.
Going to the doctor, the stylist, or the accountant during this period will save you time during tournament season. The same goes for moving, doing home improvement or renovation, or getting your car looked at.
Make a list of all the unsavory or boring tasks that are essential to life, especially those that can be most frustrating when they come up during playing season, and then start a methodical process of checking them off week by week until they've disappeared.
6. Extended Friend Time
Normal friend time is not an unexpected need, as we usually don't find it hard to hang socially with our pals (especially if they're our teammates). In fact, social time can be what distracts from the other necessities in life.
However, there are definitely some groups of friends that get neglected for the ultimate team, as well as friend commitments that require more time and effort.
These might include any kind of bonding trip or outing, or a promise made to a friend to help him or her with something. This is a great chance to show interest in a friend's passion to get them to invest in your own. Go see your buddy's play or visit that museum on ancient musical instruments so that they'll come see your showcase game when the summer rolls around.
7. Extended Family Time
Even more important than friends is the commitments to the family.
Holiday time should be valued as a premium during the winter, as summer holidays can get dicey (who can make the memorial day cookout when College Nationals is calling?).
Likewise, get those birthday parties, celebration dinners, and weekends away fit in. Keep any promises you have made. Especially honor and cherish every moment with partner, spouse, or significant other, so that bae does not feel neglected for the true bae that is ultimate.
8. Finances
Most of all, people forget to use the offseason to prepare for the big season…financially.
Time is the most precious and sacred resource, but money is not far behind. Use past seasons to estimate costs for future ones. To be truly diligent, try to list or budget specifics of what you paid at each tournament or for the start of a team. Then, begin saving.
Setting up an easy automatic monthly transfer into a new fund can save you a lot of hassle and worry for next year. Getting a side hustle or second job going can be that extra layer of insurance and security.
For the diligent teams, this is your chance to crowdfund, set up fundraising, prepare your merch store, or get together your dues and financial plan.
Be smart and savvy and financially ready.
***
Use this list to guide your time and energy during the offseason. Enjoy those donuts but also take these tasks as a focused and beneficial way to spend your time.
---
Editor's Note: Coincidentally, I went to the eye doctor for the first time since I was a small child last week. I have an astigmatism that I had no idea about! Go to the eye doctor. ↩