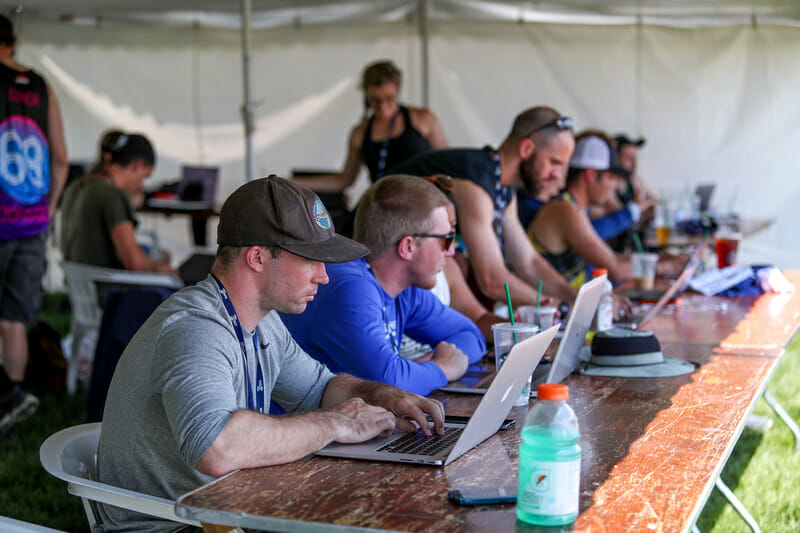 Ultiworld is hiring!
Our reporting continues to become more in-depth as we grow as a website. We are looking to continue that trend as we expand our team by hiring some new staff. And, yes, we mean hiring — these are paid freelance positions. If you are interested in getting involved with a fast-growing, high-quality sports journalism brand, we want to hear from you.
All regular contributors to Ultiworld get complimentary access to a Full subscription including video, paid travel (if required), access to Ultiworld's Slack channel, and strength and conditioning programming (coming soon).
Currently we are most interested in filling the following positions:
Please click on the positions above to apply! If you do not live in the specified locations, that is OK — just note that in your application. We don't have a home office. Please include why you would be a good fit at Ultiworld and two story ideas that you have (or podcast episodes, or social media series…you get the idea). It's easy to apply — just upload a resume, connect with LinkedIn, or fill out a quick form.
If you think you could contribute to Ultiworld, but not specifically for one of the above positions, let us know! We are always looking for great people and new ideas. Pitch us on something new or tell us why we need another analyst/columnist/you name it.
Questions and comments can be directed to the same email address or left in the comments on this post.
Thank you and we look forward to hearing from you!