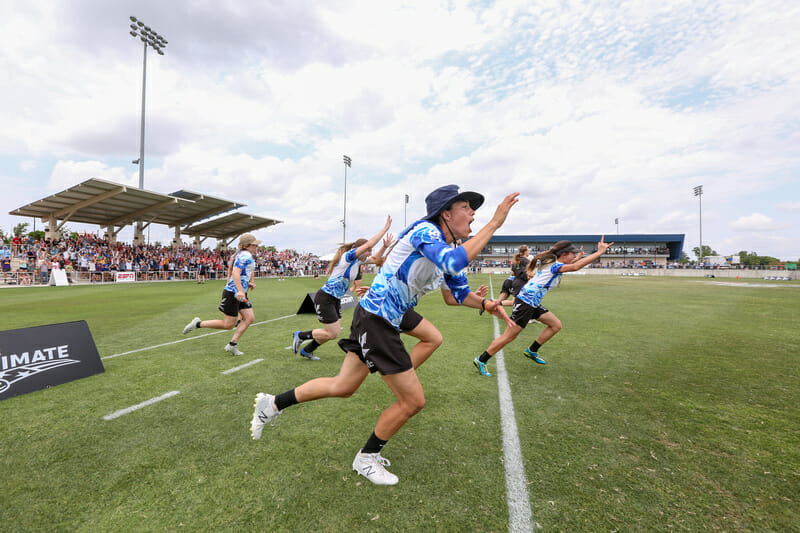 Ultiworld's 2019 coverage of D-I Women's Division is presented in by VC Ultimate, the official gear provider of the Premier Ultimate League. All opinions are those of the author. Please support the brands that make Ultiworld possible and shop at VC Ultimate!
UC San Diego scored just their second upwind break of the game on double game point to defeat Dartmouth 12-11 in an incredible Women's Division Championship final.
Dena Elimelech was a star again, including making this game-saving play on the final point, catching the disc between her ankles to save possession: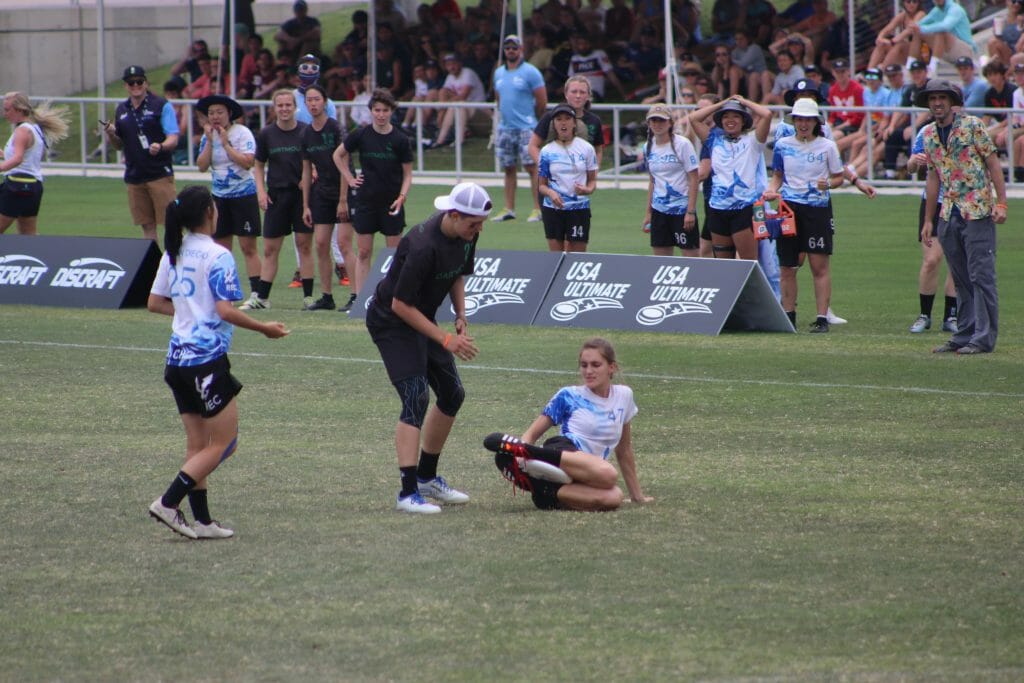 We will have much more on this game coming soon. Here's the post-game press conference:
***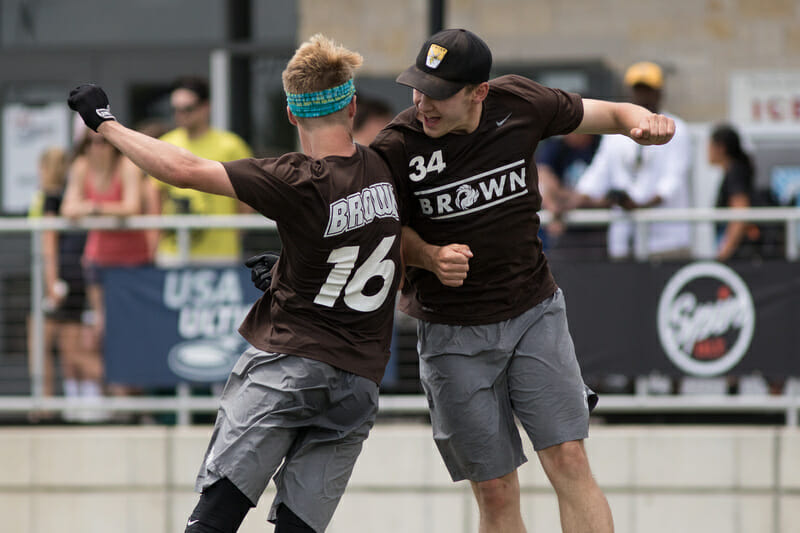 Later in the afternoon, Brown jumped out to a 3-0 lead and never looked back en route to a 14-8 rout of North Carolina. UNC never got a break in the game.
Mac Hecht had four assists, John Randolph scored four goals, and Brown went 12/14 with red zone chances.
We will have much more on this game coming soon. Here's the post-game press conference: