CUSB's full team effort was evident from the start of the contest.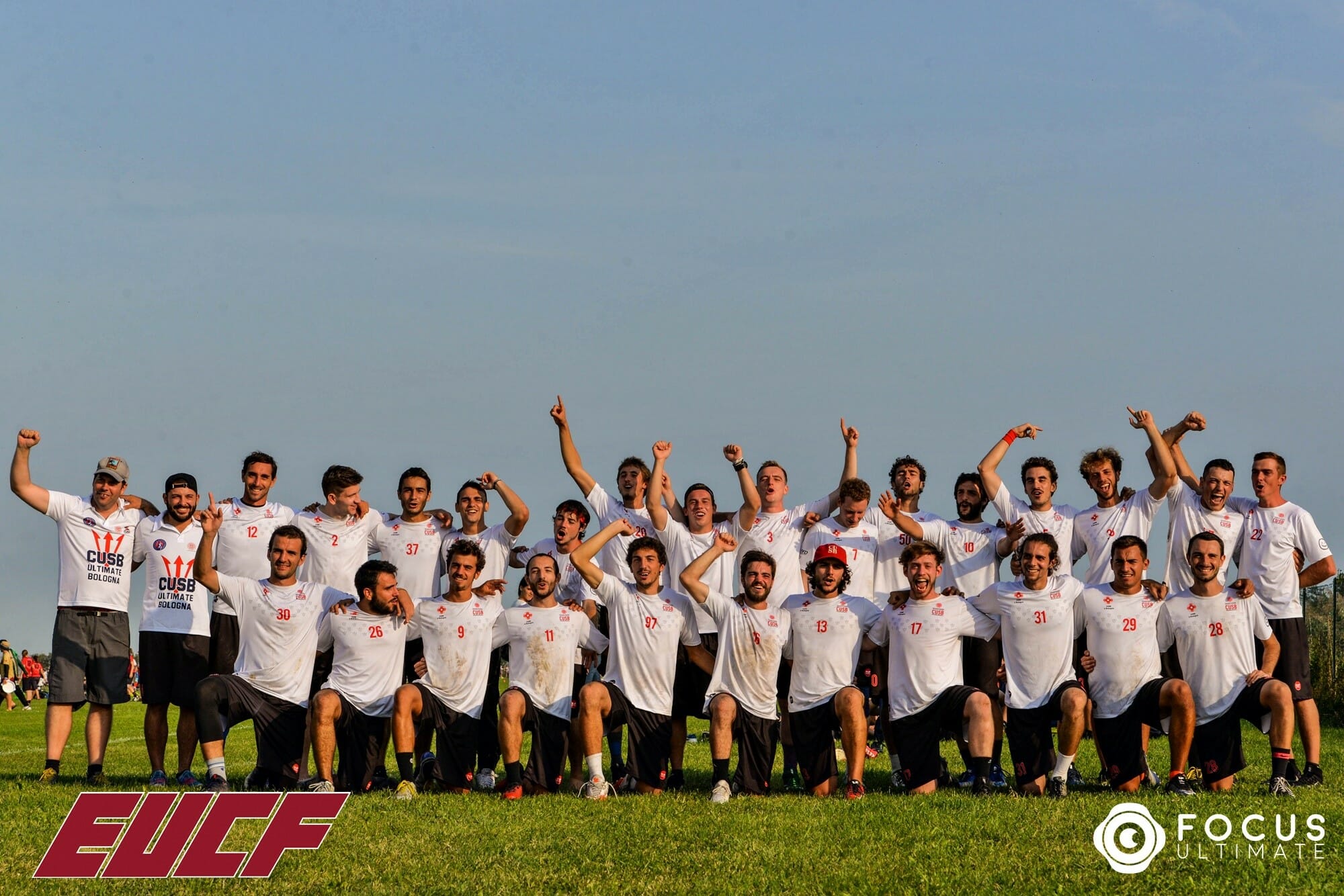 In part one of this two part series on CUSB Bologna's upset win over London Clapham, we took a close look at the differential in skills between the two teams. But there were plenty of strategic decisions that led to CUSB's dominant win, including a clever (and rarely used) zone as well as an offensive approach inspired by the Japanese.
Poaching & Switching
CUSB played some zone defense (which we'll discuss later), but largely relied upon their individual defensive skills, sticking like glue to Clapham and making it tough for the Londoners to get open.
However, CUSB did use some poaching and double-teaming, and when it happened it was decisive, and they had a game plan on how to recover, with other defenders adjusting to contain the poached offensive player. This kind of team-wide understanding leaves defenders with the confidence to go and make a play if they see an opportunity. While Bruno Mine came up short with this attempt, these are the kinds of bids that leave an offense constantly fearing that they're about to throw into a poach.
How CUSB Ended Clapham's Reign: Part Two (Tactics) is only available to Ultiworld Subscribers
Already have a subscription? Log in
Whether you visit Ultiworld for our reporting, our podcasts, or our video coverage, you can help us continue to provide high quality content with a subscription. By becoming a subscriber, not only do you receive benefits like exclusive articles and full article RSS feeds, you also help fund all of Ultiworld's coverage in general. We appreciate your support!