The voice of ultimate, at least in person.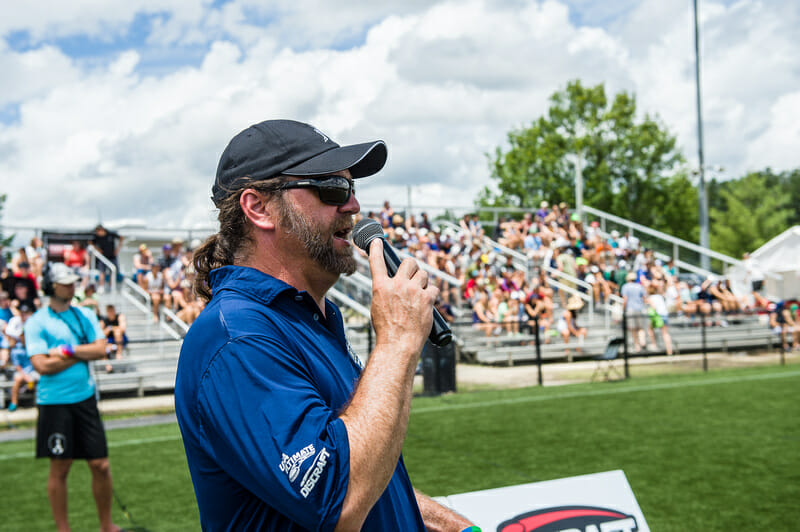 For spectators present in San Diego next week, the semifinals and championship games of Club Nationals will be called for you by a voice that is likely both familiar and mysterious. It's a voice I heard a lot through the TV and computer screens as I watched games from championship events during my college years. It's a voice that many players or spectators have fun trying to imitate, aping the deliberate cadence and deep modulation. It's a voice that as much as any other has come to epitomize USA Ultimate. And yet, for a lot of people, that voice is the only thing they know about Steve Dunn.
Since 2011, Dunn's deep booming voice has been a feature of almost every major USA Ultimate event in every division as the public address announcer.
Scenes From The Showcase Field: Steve Dunn Addresses The Ultimate Public is only available to Ultiworld Subscribers
Already have a subscription? Log in
Whether you visit Ultiworld for our reporting, our podcasts, or our video coverage, you can help us continue to provide high quality content with a subscription. By becoming a subscriber, not only do you receive benefits like exclusive articles and full article RSS feeds, you also help fund all of Ultiworld's coverage in general. We appreciate your support!