Bringing back my thoughts on tournaments.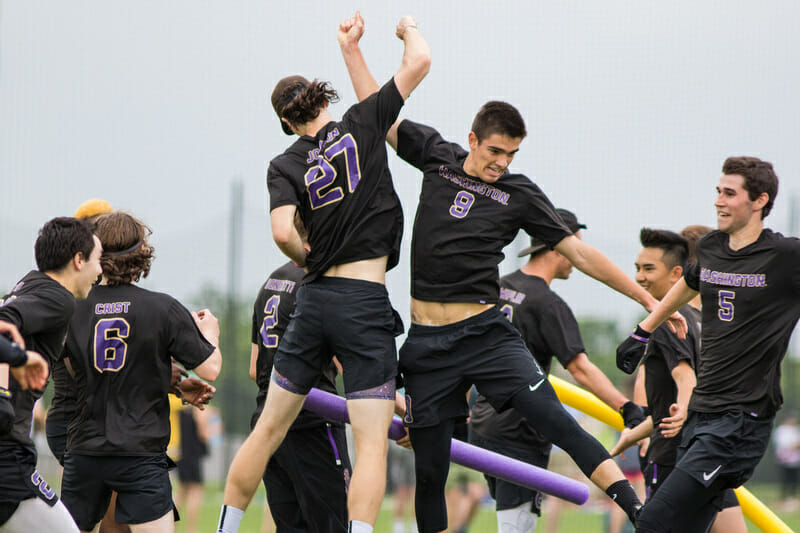 Ultiworld's 2020 college coverage is presented by Spin Ultimate; all opinions are those of the author(s). Find out how Spin can get you, and your team, looking your best this season.
I've been regularly traveling to ultimate tournaments for seven years now. I used to do a lot of tournament reporting myself, often writing thousands of words about teams, players, and trends. But as Ultiworld has grown and I've spent more time filming or producing video, I've also started writing less about tournaments. Our fantastic team of reporters carries most of the weight of capturing events in writing.
I still share thoughts and observations on Deep Look and in the Mailbag, but I have found that I miss regularly putting down my written thoughts on tournaments.
So I'm going to start doing it again! This won't replace our tournament reporting — indeed, you shouldn't come here to expect quotes, in depth team analysis, or the deeper detail that our reporters offer up after events. Those recaps will still serve as the pillars of our season-long reporting. But if you want some opinions on and analysis of teams' strength, who the contenders are, which players impressed, and more, I'll have some thoughts up here!
Let's talk about the Santa Barbara Invite.
Tournament Talk: Santa Barbara Invite is only available to Ultiworld Subscribers
Already have a subscription? Log in
Whether you visit Ultiworld for our reporting, our podcasts, or our video coverage, you can help us continue to provide high quality content with a subscription. By becoming a subscriber, not only do you receive benefits like exclusive articles and full article RSS feeds, you also help fund all of Ultiworld's coverage in general. We appreciate your support!