Your guide to the biggest players, teams, and stories of the 2020 D-III college season.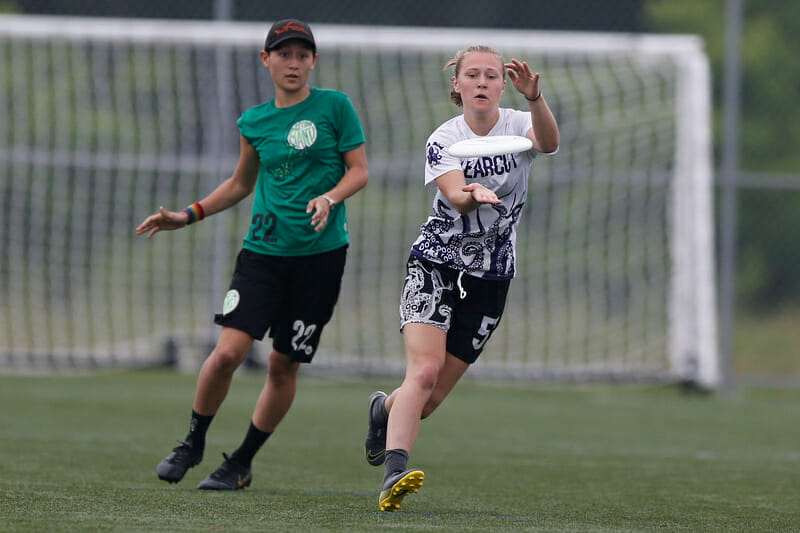 Ultiworld's 2020 college coverage is presented by Spin Ultimate; all opinions are those of the author(s). Find out how Spin can get you, and your team, looking your best this season.
The spring college season is upon us, with regular season events already underway and results starting to matter. From the title chase to regional rivalries, new stars to unexpected storylines, we've gathered up the names and narratives you need to know as you follow along with D-III this spring. Time to dive into the 2020 season!
Major Storylines
Preying Manti Gear Up for a Repeat
In a top-notch performance that displayed depth, chemistry, and elite talent, the Oberlin Preying Manti earned their first national title with a 13-7 defeat of No. 1-seeded Bates Cold Front last May in the baking Texas sun. Soon after, Oberlin staked their claim as the team to beat again in 2020 with the announcement that U24 Women's National Team athlete, New York BENT club captain, and 2019 D-III Women's Player of the Year Runner Up Abby Cheng would be returning for a fifth year to reprise her role a primary cutter in the Preying Manti arsenal. The list of top talent at Oberlin goes on — PUL and U24 Mixed National Team member Zoe Hecht, senior captain Julia Stoner, sophomore endzone-maven Lucia Mason, and senior block-generator Katherine Karson are just the tip of the iceberg of a 23-player strong A team. Ultiworld's 2019 Coach of the Year Libby Lehman will also be returning to roam the Preying Manti's sideline, bringing strategic knowledge earned through significant club and PUL experience. All that, and we haven't even considered the rookies coming in to freshen Oberlin's squad — expect soccer recruits Maya Pearl and Julia Binder, as well as up-and-coming first-year students Ana Cowie and Ava Fisherman to make their mark on the field quickly for the reigning champs.
Team leaders attribute their success to the strength of their Preying Manti program and the bonds of team and friendship that brings them together, both on and off the field. It also doesn't hurt that they get to practice and work on their throws in one of the windier areas of the country, and use the entire season to work on fitness and overall physical abilities to perform at their top in May. With a 45-player strong program and a culture focused on the development of all players, Oberlin is building for on-field success that sustains far beyond 2020 — although a back-to-back title in practically their own backyard of Columbus, Ohio wouldn't be a bad way to cap off this season, either.
Contender for the Crown: the Case for Puget Sound
Oberlin is currently poised as the team to beat, but what teams will be snapping at their heels, hoping to win a showdown in the bracket at Nationals? Penciled in at #2 in our preseason rankings is a team that's been on a steady upward path for several years, but is ready to make 2020 their year. Puget Sound Clearcut has finished T-5th or T-3rd in the county for the last four years, a level of consistency in D-III usually heralded by the college careers of a large, talented class, or the bright stars of a few overlapping elite-level players.
Expect that streak to extend for UPS, a team that boasts one of the most balanced rosters in the country in terms of talent across all grade levels. Senior captain Meadbh Koenigsberg brings height, consistency and leadership to the downfield. The class of 2021 features Emma Piorier (2018 Rookie of the Year, 2019 runner-up for Player of the Year) dominating the cutting lanes, Bethany Llewellyn (2019 Breakout Player of the Year) directing from the handler-space, and speedy, defensive-minded cutter Arshia Gill hunting for blocks. The sophomores include Nathan Hale alum Ally Constantino, Paideia alum Izzy Pitman, and Minnesota Drag'n'Thrust practice player and Leona DeRango (2019 Rookie of the Year runner up), who all started to contribute and make plays during their rookie seasons. And let's not forget the rookies in the class of 2023 including Annie Van Den Berg from the Bay Area and Maia King Cayere hailing from the Minneapolis ultimate scene. Round out team leadership with the trio of accomplished coaches — Lauren Louderbeck, Emelie McKain, and 2017 Coach of the Year Spencer Sheridan — and "stacked" starts to feel like a pretty accurate assessment of Clearcut's coffers.
It should be an absolute thrill to watch Puget Sound and Oberlin square off again in 2020, after their meeting in the quarterfinals round last spring. In one of the most energetic games at Nationals, even in the heat, the Preying Manti and Clearcut squads put on a show with their deep field games, defensive battles in the air, and foot races for the disc. If we're so lucky as to see the same matchup in the bracket again, it could be an instant-classic game in the growing annals of the D-III Women's division.
New England's (Bid) Geography in 2020
For the last several years, New England has maxed out on strength bids and been heavily represented in Power Rankings, tournament finishes, and overall top-level D-III play. But 2020 could be the first year since 2015 where the region doesn't capture four of the 16 bids to Nationals. Obviously it's on the early side to make a call, but some shake-ups at the top means New England as a region looks poised for a down year. Bates Cold Front — two-time defending Nationals runners-up and owners of a four-year qualification streak — will have to take the field this spring without generational talent Josie Gillett, Olivia Gomez, and other graduated contributors from the class of 2019. Though certainly not left talentless with the likes of Grace Wader, Sarah Delany, and Sarah King expected to step back on the field, some roster losses fundamentally change the strategic makeup of teams and Cold Front will be working to find out how all the pieces come together in 2020.
In a similar boat will be Williams La WUFA, having graduated Donovan nominee and all-around powerhouse Caroline Weinberg, handler Caley Dickinson, and seven other seniors from their Nationals roster. To add to the expected roster attrition, senior captain and cutter Casey Phalen is out after an ACL tear during the fall. Williams won't be completely bereft of Phalen's talent as she'll be found on the sidelines helping coach the team, but there will be a lot of work to slot the right players into the right on-field roles for La WUFA to achieve their accustomed level of success.
While Bates and Williams certainly won't give up their grip on the top of the region without a fight, New England is looking more wide open, with narrower bid opportunities, than it has in years. Nationals quarterfinalists Middlebury Prankters enter the season as potential favorites — could this be the year they return to the top? Can Mount Holyoke Daisy Chain navigate a return trip to the D-III Championships? Will the Brandeis Banshees avenge their loss in the game-to-go? Will Colby Center for Disc Control continue their ascendant trajectory and make a deep run at Regionals after missing out on the event last year? We'll be keeping a close eye on New England throughout the season to see what kind of hierarchy develops.
Up For Grab Bids
So if New England doesn't monopolize all the strength bids, where will we find them allocated at the end of the season? As always, it depends on whether teams can navigate travel, crummy weather, and schedule planning to get in their ten sanctioned games to qualify in the algorithm. Those challenges have certainly bitten a few regions, such as the Metro East, in the recent past and will remain a battle in many parts of the country.
As has been the case for the past several years, the Great Lakes, Southwest, Southeast, and Atlantic Coast regions are unlikely to earn a strength bid due to the low number of in-region teams and thus higher travel demands. On the flip side, the Northwest and North Central could increase their bid counts if Pacific Lutheran and Michigan Tech, respectively, generate strong regular seasons against local opponents who typically get more travel tournaments under their belt, such as Puget Sound and Carleton Eclipse. Itching for extra bids will be the Ohio Valley and Metro East, which have been on the cusp in recent years when it comes to picking up one or two strength bids. The trio of Swarthmore, Lehigh, and Haverford and Bryn Mawr could bring positive returns to the OV beyond just Oberlin, while in the Metro East, SUNY-Geneseo and SUNY-Oneonta will be hot on Wesleyan's heels in on the hunt for more berths to Nationals. Last but not least, the South Central may be able to snag a strength bid for themselves if enough teams turn out during the regular season and play solid games against the nearby D-I competition. Despite entering the season with three ranked teams in Truman State, Trinity, and John Brown, the sheer size of the region makes connectivity between the limited D-III competition that much more difficult.
Here's hoping the weather patterns treat teams more kindly in 2020 than they did in 2019, and actually let tournaments play out and give us (as well as the algorithm) more data to work with.
New Year, New Teams Making (Good) Trouble
It's not D-III ultimate if we don't expect there to be upsets, surprises, and an unexpected contender making a splash at Regionals. A single strong recruiting year or simply finding a coach or two who can bring more consistency, structure, and knowledge of the game to a squad can mean the difference between a program disbanding or starting a 4-year run of excellence.
On the rise this year we have Michigan Tech Superior Ma's, a North Central team that went from almost nothing in 2018, to losing by a single point in the game-to-go to Nationals last spring. The leadership of Jayleen Rossi, Anna Schmalzel, and Allyson Fenton power this gritty Michigan Tech squad, but with over two lines worth of underclassmen players on the roster in 2019, 2020 is another chance for them to level up and maybe even earn a spot to the Big Show. Similar to the Ma's, Trinity Altitude's 2019 season came out of nowhere, thanks to coaching support from Jake Johnson and Jaycee Jones, and a strong core of seniors; they got all the way to the game-to-go in the South Central before seeing their season come to a close. 2020 might not have the same luster without the hunger of seniors looking to make the trip to Nationals, but perhaps last year's results will catapult the program forward to greater heights.
Who will be surprising us in 2020, blowing up our Power Rankings and expectations of rivals everywhere? If we could tell you, we would, but not being predictable is what makes them surprising. What we can say is that the regions most ripe for upsets, upstarts, and intrigue are those with the largest competitive vacuums: the Southeast and the Southwest. Could freshly-minted Ave Maria Gyrenes or the young program of Florida Tech Flux show up at Regionals and make trouble in the Southeast? Might Occidental shut out Claremont once more from the Nationals berth? Of larger regions, never count out those that live in terrible weather climates and whose teams cut their teeth on wind, rain, cold, mud, and more — New England, Metro East, and the Great Lakes have produced quite a few surprises over the last few seasons, as Bates, RPI, and North Park spring to mind for making the leap to the national conversation without much preseason hype.
Players To Watch
Some of the players we think will define the 2020 college season.
Atlantic Coast
Mimi Tran (Richmond)
Hailey Wunder (UNC-Ashville)
Abby Grabowski (Catholic)
Great Lakes
Maggie Johnson (North Park)
Katie Bristol (Wheaton [Illinois])
Metro East
Ray McCann (Wesleyan)
Camille Montalbano (SUNY-Geneseo)
New England
Claire Babbott-Bryan (Middlebury)
Grace Warder (Bates)
Sofie Netteberg (Williams)
North Central
Anna Clements (St. Olaf)
Katie Chavez (Carleton)
Jayleen Rossi (Michigan Tech)
Northwest
Bethany Llewellyn (Puget Sound)
Teagan Ahlers (Lewis & Clark)
Kim Dorr (Portland)
Ohio Valley
Zoe Hecht (Oberlin Preying)
Lina Close (Haverford and Bryn Mawr)
Gillie Tillson (Swarthmore)
Southeast
Melissa Escudero (Georgia College)
Kay Mallett (North Georgia)
Tori Kersey (Union)
South Central
Sarah Finley (Truman State)
Rose Bruns (Air Force)
Southwest
Nora Fujita-Yuhas (Occidental)
Lizzie Willsmore-Finkle (Claremont)
Preseason Power Rankings
1. Oberlin Preying Manti
2019 Finish: #1 in Power Rankings, 1st in USAU, National Champions, 23-3 record
What more can we say? Until proven otherwise, Oberlin is on top of the division and looking to keep it that way as they play their way through 2020. Their expected tournament schedule will bring them in contact with other D-III teams throughout the season, a win for connectivity and seeing how other teams measure up to the reigning champs.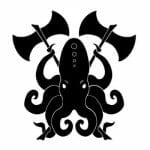 2019 Finish: #4 in Power Rankings, 3rd in USAU, T5th at Nationals, 19-7 record
With a super talented roster balanced across all class years, Puget Sound will be even more formidable than the team that finished T-5th at 2019 Nationals. While not anticipating to catch them in action outside of the West Coast before Nationals, we'll get an early-season look at Stanford Open this coming weekend.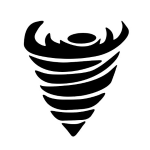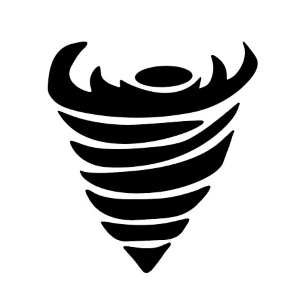 2019 Finish: #3 in Power Rankings, 5th in USAU, T3rd at Nationals, 17-7 record
Losing only three seniors from their 3rd-place 2019 Nationals roster, St. Olaf is in a position to keep building on 2019's success with the classes of 2020 and 2021. In particular watch for the trio of captains of Haley Challgren, Anna Clements, and Kaitlyn Mulhern — Clements was nearly even in goals and assists at Nationals, and Mulhern put the most Vortex assist on the stat sheet; Challgren forced defensive blocks and turns throughout the tournament as well. While Sean Prichard won't be coaching this season, Biz Cook and Reebs Enders are no strangers to helping lead the St. Olaf program to success.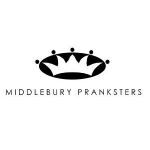 2019 Finish: #6 in Power Rankings, 6th in USAU, T5th at Nationals, 15-9 record
The Pranksters should look sharp in 2020 with the continued on-field talents of Boston Siege player and sophomore Claire Babbott-Bryan, alongside the quick feet and downfield grabs of Sidra Pierson, Tara Santi, and Josie Bourne. Athleticism will likely be a calling card of the Pranksters, with first-year players coming from other sports to bolster the defensive and deep game opportunities. The program out of Vermont will have enough players to split into A and B squads, a sure sign that Middlebury's star is on a rising trajectory as a hotbed of D-III talent.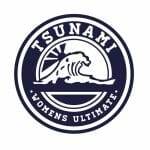 2019 Finish: #7 in Power Rankings, 4th in USAU, T7th at Nationals, 19-3 record
While TSUnami's 2020 roster will miss the talents of graduated seniors Emilia Budzowski and Jessica Tiller, rising senior Sarah Finley will help reel in the goals downfield, as well as dish them out to the sizable rookie class recruited by TSUnami. Known for unselfish play and spreading the wealth among veterans and rookies alike, Truman State will look for lots of hands to touch the disc, including those of Anna Sullivan, Lauren Wiggins, and Kathryn Ashton as they build chemistry and grind in the Missouri weather.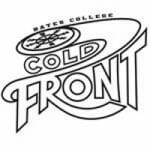 6. Bates Cold Front
2019 Finish: #2 in Power Rankings, 2nd in USAU, 2nd at Nationals, 28-1 record
Bates is going to be a different team in 2020 without Josie Gillett, Olivia Gomez, and Becca Havian on the roster. That doesn't stop making the team competitive: Cameron Johnson and Anna Helms, the top goalscorer and second-leading assist thrower from Nationals, respectively, should be back on the field this season. Gillett and others in the program worked hard during their years to leave a lasting legacy of love for the game, and to build up all players in the Cold Front program before graduating. 2020 will be the first true glimpse at whether competitive excellence will follow from that love as well.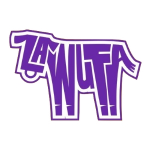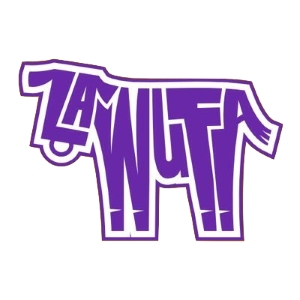 2019 Finish: #8 in Power Rankings, 7th in USAU, T9th at Nationals, 23-5 record
The graduations of Caroline Weinberg, Caley Dickenson, and the rest of the class of 2019 will leave a lot of room for others to step up on La WUFA. With Casey Phalen out with an ACL tear, watch for senior captain Sofia Netteberg playing hybrid roles, sophomore Siri Bohacek cutting hard on the D line, and junior captain Isabel Cushing in the deep field on offense. Willams does have some rookie talents working in their favor, including incoming first-year Coco Rhum who played at Beacon High School in Manhattan, and the athleticism brought by fellow first-year Annika Harrington. Their growth this spring will help set the stage for Williams' future.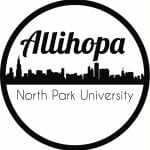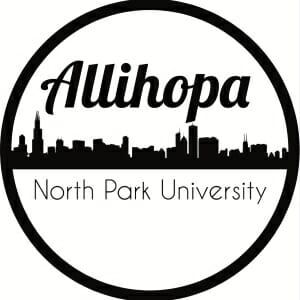 2019 Finish: #5 in Power Rankings, 17th in USAU, T3rd at Nationals, 19-6 record
The small but mighty No.14-seeded squad from Chicago that could, Allihopa's tight-knit and all-in mentality in 2019 shocked the division (and themselves) with a T-3 finish at Nationals. While key handler Erin Staurseth and top cutters Abby Gentile and Abby Imperial have graduated, Allihopa is not out of the game just yet. In 2020 they'll return centerpiece handler Maggie Johnson, who topped the team in assists at Nationals; Kysa Sager as D-line handler; Kajsa Meyer's hands and height in the deep field and at mark; and Hannah Lewis bringing the deep game to the offense. North Park also trains in some of the windiest weather as part of the Great Lakes region, a grind that may reap rewards in May in Columbus.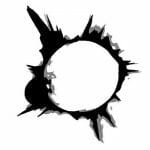 2019 Finish: #12 in Power Rankings, 13th in USAU, T11th at Nationals, 14-8 record
For Eclipse, the numbers game certainly favors the classes of 2021 and 2023 this season–10 juniors and five first-years will make their mark on the field this spring. As part of the junior class, expect to see assists from Emily Hall and Helen Murphy — first and second on the team at Nationals in 2019 — work alongside senior Katie Chavez to get the disc in the end zone. Add rookies like Claire James, Dana Fried, Harper Brooks-Khan, and more with athleticism and prior ultimate experience, and Carleton's 2020 has a very real chance to improve on their T-11 2019 finish.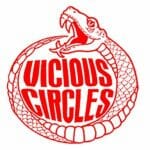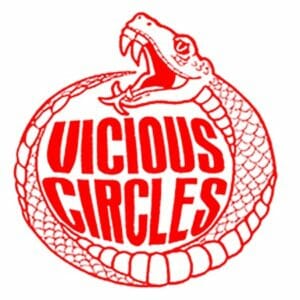 10. Wesleyan Vicious Circles
2019 Finish: #14 in Power Rankings, 10th in USAU, T15th at Nationals, 17-9 record
The Metro East's top team in 2019 will try to extend their Nationals streak to five straight years in 2020 on a program strategy of roster depth and growth from the fall season. Without the small but impactful class of 2019, particularly Lily Gould, the rising seniors and underclassmen will look to build on what they produced last season. Expect to see Shira Yeskel-Mednick (tied for tops on the team in assists in 2019) get the disc to Sophie Lesjak in the end zone with frequency, and Ray McCann to hunt out defensive blocks off opponents. If the weather allows Northeast tournaments to proceed this year, we should get a better sense of Wesleyan's up-and-coming talents as well ahead of Regionals.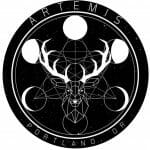 2019 Finish: #10 in Power Rankings, 9th in USAU, T9th at Nationals, 17-11 record
2019 was the Nationals debut of Artemis, with a promising T-9th finish and a goal to keep growing player talents and keep representing the Northwest with pride. Without the massive 2019 class — including standouts Ruby Holman and Evelyn Hunsberger — to helm Artemis, players like Kenzie Wingard, Caley Moon, and Abbe Domenick will need to step up to the challenge. Returning coaches Angelica Chambers and Jacob Artz will help Lewis & Clark continue their growth, hoping to bring home another strength bid to the small but mighty Northwest region in 2020.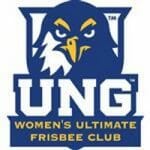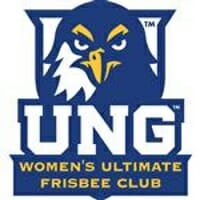 2019 Finish: #17 in Power Rankings, 24th in USAU, T11th at Nationals, 11-12 record
A young program recently — founded in 2016 — North Georgia made the jump in 2019 by earning the Southeast bid to Nationals. Building on the success of 2019 and returning coach Cameron Nicholes alongside upperclassmen talents Kay Mallet, Brooke Hartman, and Summer Sanders, Aurea will hope summer club experience with Atlanta Outbreak and other teams will make the difference for the growing squad against their regional competition. To help fill in the gaps of graduated and transferred players, watch for rookies Madison Medina and Claire Allinson in the downfield space using athleticism and training from other sports to get the disc into the end zone.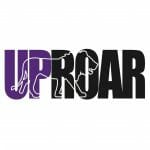 2019 Finish: #9 in Power Rankings, 8th in USAU, T7th at Nationals, 16-11 record
UPRoar's 2020 roster will look different without Maddy Otto, Elaine Li, Celina Li, and others on the stat sheet, but there's still a lot of strong talent to build on. They'll return their top goal scorer and top assist thrower in Kim Dorr and Julianna Kampe, respectively. Dorr was a monster on the defensive side of the disc — the DPOTY runner up cannot be ignored when she's roaming the field. Kampe also made her mark and earned 1st runner up for BPOTY with her Nationals performance. No one class will likely outsize the others on the Portland roster, allowing for growth and shared opportunities on the field across all years and most players in 2020. The Northwest looks set to remain a deep region, poised to take home at least a couple of strength bids this coming season, which should give Portland every chance to get back to Nationals.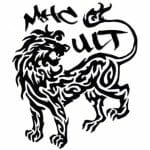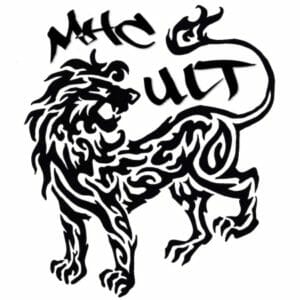 2019 Finish: #11 in Power Rankings, 12th in USAU, T13th at Nationals, 18-8 record
The 2019 Nationals run didn't end the way Mount Holyoke was likely looking for — ending up on the wrong side of a rough pool play tiebreaker sent them straight into the consolation bracket — but a new season offers an opportunity for redemption. Unfortunately, that path won't feature stellar handler and zone defender sophomore Sarah VonDoepp who has since transferred to Vermont, but there's still a lot going for the Daisy Chain squad. Senior hybrid player Hannah Finn-Erb and cutter Sarah Bloomgarden will help lead a large program with a strong sophomore player base, looking to extend a four-year Nationals attendance streak and once again represent the New England region.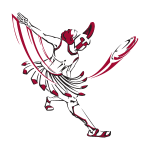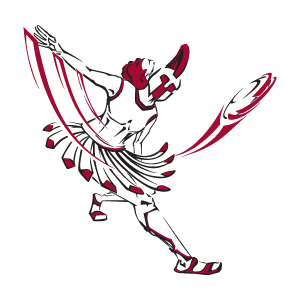 2019 Finish: Not ranked in Power Rankings, 20th in USAU, 2nd at Ohio Valley D-III Regionals, 18-5 record
In an Ohio Valley region with only the one auto-bid, the Warmothers losing in the game-to-go against National champs Oberlin is no reason to hang one's head. Heading into 2020, a universe line's worth of seniors in the class of 2020 lead a nearly 40 player roster. Captains Miriam Stein, Jasmine Xie, Iris Wang, and Adora Zhang have the daunting task of earning a bid for the Ohio Valley region through a strong regular season schedule, unless they want to face off against Oberlin in the game-to-go to Nationals again.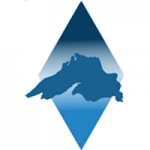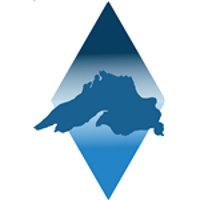 2019 Finish: #21 in Power Rankings, 19th in USAU, 3rd at North Central D-III Regionals, 7-6 record
With time to continue the chemistry building from 2019 and growing a roster in a new program, the Superior Ma's are looking good to take 2020 on together. Alongside their men's division counterparts, here's hoping they reach the ten sanctioned games necessary to influence the bid picture and that we get to see these talented newcomers mix it up in the college series this spring.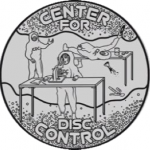 17. Colby Center for Disc Control
2019 Finish: Not ranked in Power Rankings, 26th in USAU, 4th at North New England Conferences, 5-8 record
After bursting onto the scene and peaking at #16 in the Power Rankings, Colby's 2019 ended with a whimper, taking last at North New England conferences and missing out on regionals after a double game point loss to Bowdoin. 2020 however, has started with a bang, including fall season wins over Wesleyan, Smith, and Skidmore at Lobster Pot thanks to onfield leadership and work from Ella Walton, Laine Kropp, Addie Thompson, and others. Even with the general asterisk that sits besides fall results, no one can say that's not impressive for intra-division competition from the CDC squad. Few graduated players to replace and strong incoming rookies — including BUDA YCC alumni Claudia Miner and sport-crossovers Sand Lewis and Isabel Lobon — put Colby in a better position to outdo their 2019 finish and make a splash in an exciting New England.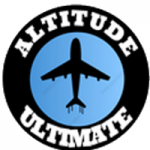 2019 Finish: #13 in Power Rankings, 11th in USAU, 2nd at South Central D-III Regionals, 17-3 record
Will Trinity be able to turn a stellar 2019 season into the beginning of consistent South Central excellence? The jury is still out at this time, especially with the graduation of four seniors and their drive that in part pushed the team to the game-to-go to Nationals. If the rising seniors and younger classes buy in, and they perfect the zone that made the 2019 iteration of Altitude so successful, the South Central region may have a new bid-earner among them.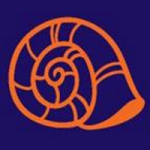 2019 Finish: #24 in Power Rankings, 21st in USAU, 2nd at Metro East D-III Regionals, 15-9 record
It's been nearly seven years since one of the SUNY schools in the Metro East attended Nationals — SUNY-Oneonta qualified in 2013. Geneseo has the potential to change that this year as they look to improve on a second-place finish in a one-bid region from 2019. While difficult to replace the speed and verve of Madeline Schwenker-Punnett, the talents of upperclassmen Camille Montalbano and Stephanie Mellin will guide younger players and teach the desire to succeed in the Metro East.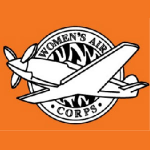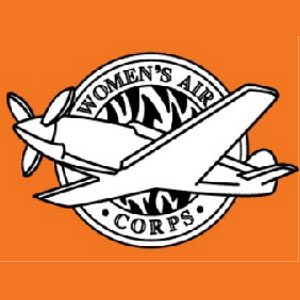 20. Occidental Women's Air Corps
2019 Finish: #18 in Power Rankings, 29th in USAU, T13th at Nationals, 8-14 record
It's easy to ignore the auto-bid earner from the Southwest each year, but Occidental is a team building something that could last, out there in Los Angeles. Playmaker Nora Fujita-Yuhas is only a junior, and the team only graduated a handful of players in 2019. We'll see if a Nationals appearance keeps WAC hungry and looking to strike it big, especially in the regular season when rankings mean everything to determining the Southwest bid.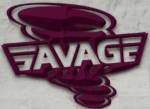 2019 Finish: #20 in Power Rankings, 15th in USAU, 3rd at South Central D-III Regionals, 13-3 record
Another small but gritty South Central team, John Brown lost in their Confregional semifinal to eventual winners, Truman State. It's easy to set low expectations for small rosters, but the John Brown squad is one that never stops surprising, hitting the road to play diverse competition in the regular season and going 10-1 before the postseason last spring despite having just 13 players on their roster. The Savage Skies playbook is certainly something other teams can learn a thing or two from.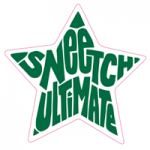 2019 Finish: Not ranked in Power Rankings, 54th in USAU, 4th at Ohio Valley D-III Regionals, 10-11 record
The balance between getting the most out of their veteran, confident players while building up the next generation or leveraging the talents of new players is a delicate one. The Sneetches will try to thread that needle in the hunt to return to Nationals after a two-year absence. Thankfully, not all of the Sneetches rookies are new to ultimate — Sabine Blumenthal, Lingxi (Lindsey) Hua, and Xiaorong (Sharon) Wang bring significant experience, with Wang and Hua owning experience from playing for China's U24 National team. On the returners side, watch for cutters Christine Siebels-Lindquist, hybrid role player Shufan Xia, and Lina Klose back handling. The biggest thing going against the Sneetches at the moment is roster size — time will tell if their legs will last as the season stretches out ahead.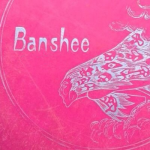 2019 Finish: Not ranked in Power Rankings, 25th in USAU, 6th at New England D-III Regionals, 11-11 record
2019's heartbreaking single point loss in the game-to-go at New England Regionals is only fuel for the Banshee fire. While there's still room to grow — they lost to Wesleyan 10-4 at Lobster Pot in the fall — they'll get to prepare for the series in one of the stronger regions in the country, with plenty of opportunities to grow the talents of their nearly 30-player program.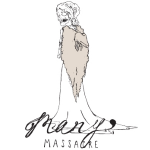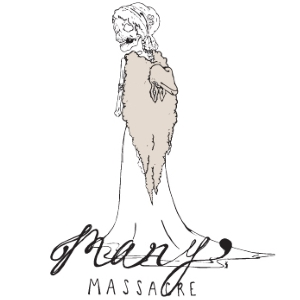 2019 Finish: #23 in Power Rankings, 48th in USAU, T15th at Nationals, 8-10 record
First things first: the Massacre squad should be very proud of earning the 2019 Atlantic Coast bid and representing their region at Nationals. It was unexpected and a capstone achievement for the program. That said, there's still a large gap the team needs to close — particularly when playing in the wind — before the team can truly challenge the top teams in the division. With only three seniors on their 2019 Nationals roster, and club experience for Laura Hannah and other returners, Mary Washington feels like a fairly safe pick to represent the Atlantic Coast again in 2020; we'll keep our eye out for if they'll be ready to step up to the next level.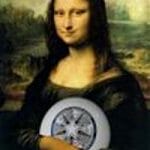 2019 Finish: #19 in Power Rankings, 16th in USAU, Did not compete in the Series, 8-2 record
Another team that gets the joy that is playing ultimate in Midwest weather, the Bad Monaz proved they couldn't be fazed even in miserable conditions at D-III Midwestern Invite in 2019. We'll never know what kind of run they could've had at North Central Confregionals, as Winona State did not attend. But we can expect them to keep their competition on their toes. Zone offense is right up Winona State's alley, letting their handlers showcase different throws and patience. Even if the Bad Monaz don't put in an appearance in the postseason, they're still a team that should shake up the regular season results wherever they do pop up.
Tournaments to Watch
While it may not be as packed week to week at D-I, the landscape of events relevant to the national D-III picture is vastly improved from even just a couple years ago. Several tournaments around the country have become staples in the D-III circuit and now draw top programs, sometimes even from far corners of the country. Here are the events we'll be watching this spring — along with known D-III attendees — to see how teams and regions stack up.
Stanford Open – February 8-9 (Stevinson, CA)
#2 Puget Sound (NW)
#9 Carleton Eclipse (NC)
#11 Lewis & Clark (NW)
#13 Portland (NW)
Air Force (SC)
Claremont (SW)
Pacific (NW)
Commonwealth Cup – February 15-16 (Axton, VA)
#1 Oberlin (OV)
#15 Swarthmore (OV)
#24 Mary Washington (AC)
Catholic (AC)
Jillz Jamboree – February 22-23 (Jackson, TN)
Bring the Huckus – February 22-23 (Vineland, NJ)
#22 Haverford and Bryn Mawr (OV)
Dickinson Jive Turkeys (OV)
PLU BBQ – February 29 – March 1 (Parkland, WA)
#2 Puget Sound (NW)
#11 Lewis & Clark (NW)
Pacific Lutheran (NW)
Midwest Throwdown – March 7-8 (Columbia, MO)
#9 Carleton Eclipse (NC)
Luther (NC)
No Sleep Til Brooklyn – March 7-8 (Brooklyn, NY)
#1 Oberlin (OV)
#7 Williams (NE)
#17 Colby (NE)
Amherst (NE)
Mash-Up – March 7-8 (Martinsville, VA)
#22 Haverford and Bryn Mawr (OV)
#23 Brandeis (NE)
Elon Wild Rumpus (AC)
UNC-Ashville Hellbenders (AC)
Northwest Challenge – March 21-22 (Burlington, WA)
#2 Puget Sound (NW)
#11 Lewis & Clark (NW)
Meltdown – March 21-22 (Rockford, IL)
#8 North Park (GL)
St. Benedict (NC)
College Southerns – March 21-22 (Statesboro, GA)
#4 Middlebury (NE)
#9 Carleton Eclipse (NC)
Luther Freya (NC)
DIII Midwestern Invite – March 27-29 (Fair Oaks, IN)
#8 North Park (GL)
#25 Winona State (NC)
Cedarville Queen Bee (OV)
Knox Alley Cats (GL)
Wooster Betty Gone Wild (OV)
Rodeo – March 28-29 (Axton, VA)
#4 Middlebury (NE)
#7 Williams (NE)
Davidson DUFF (AC)
Shippensburg Bellewethers (OV)
If you know of additional D-III teams attending these tournaments or other events you think we should keep an eye on, please let us know in the comments!