Live updates from around the sport.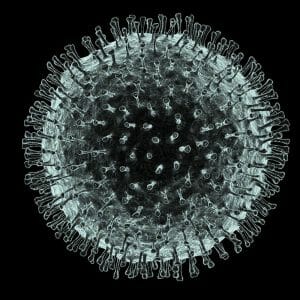 This article is being updated daily with the latest information about coronavirus-related impacts on ultimate tournaments, leagues, teams, and players. Contact editor@ultiworld.com with additional news or information.
Major Headlines
Full Timeline
April 9
– Dublin's Golden Cup, set for August 8-9 in Ireland, has been canceled. This is believed to be the first August tournament cancellation.
April 7
– USA Ultimate announced that nominations are open for the 2020 Callahan Award.
April 3
– USA Ultimate released some financial information about the effect of the coronavirus shutdown. The organization is not currently filling its vacant roles "contributing to an immediate 20% reduction in headquarters staff" and has sought multiple government-backed loans for small businesses. USAU faces a potential membership drop if programs do not occur as scheduled. The organization's no refund policy for memberships remains in effect. "The reality is that member dues are critical for supporting a wide variety of important services, programs and initiatives," reads the press release. "These include SafeSport and athlete safety programs; equity, diversity and inclusion initiatives; education and training programs for coaches, observers and organizers; rules development; youth and girls' outreach efforts; U.S. National Teams; media coverage and promotional activity; website and mobile app development and technology platform maintenance; organizing national-level and championship events across all competitive divisions; financial aid and equipment grants; and supporting ultimate at the grassroots level with significant funding to our state-based organizations and local affiliates."
– USA Ultimate has canceled the "international component" of the US Open. "USA Ultimate is currently evaluating whether to replace those international teams with domestic squads, or move forward with smaller fields." In 2019, 12 of the 36 club teams were from outside of North America.
April 2
– The World Games have been officially rescheduled to July 2022, one year later. WFDF may have more opportunity to reschedule the World Ultimate and Guts Championships that were set to be held this summer.
March 31
– The International World Games Association is considering a "possible change of dates to similar dates in 2022 or to slightly earlier dates in 2021" for next summer's World Games, which now conflict with the Olympics. The timing of the World Games may dictate WFDF's decisions about a rescheduled World Championships event to serve as a qualifier for the Games.
March 30
– The IOC has officially rescheduled the Tokyo Summer Olympics to begin on July 23, 2021. The new dates directly conflict with the 2021 World Games, which are scheduled to run from July 15-25, 2021. Insiders believe that the World Games will be rescheduled to accommodate the Olympics.
March 27
– USAU announced that the College Championships are being indefinitely postponed. A possible "fall option" is floated, but there are no specifics.
March 24
– WFDF announced this morning that WUGC, WJUC, and WMUC have all been cancelled or at minimum postponed. WFDF President Robert "Rauch" added in a Facebook video that a potential replacement for WUGC would be a "16 to 20 country mixed ultimate event" that could serve as a qualifier for the World Games.
– The IOC and Tokyo 2020 Organizing Committee released a joint statement postponing the Summer Olympics "beyond 2020 but not later than summer 2021."
– Windmill 2020, one of the largest tournaments in Europe, has been cancelled.
March 23
– Australia has also said they will not send a team to the 2020 Tokyo Olympics.
March 22
– The Canadian Olympic Committee has said that Canada will not send athletes to the 2020 Tokyo Olympic Games and is encouraging the IOC to postpone the Games.
– International Olympic Committee President Thomas Bach acknowledged in a letter to athletes that the IOC is now considering a postponement of the 2020 Tokyo Olympics. They plan to make a decision in the next four weeks. WFDF is expected to follow the IOC's lead when it comes to decisions about the 2020 World Championships.
March 21
– USA Track & Field joins USA Swimming in appealing to the USOPC to advocate for the IOC to postpone the Summer Olympics. Norway's and Brazil's Olympic Committees have also expressed that they want to see the event postponed.
March 20
– WFDF announced that WUGC and WJUC this summer are still set to proceed on schedule.
– USA Ultimate says that it is "improbable that [the D-III and D-I College Championships] will occur as planned." They "are currently discussing and exploring a variety of options to host a combined D-I and D-III championship event later in 2020."
– USA Swimming asked the US Olympic and Paralympic Committee to advocate for a one-year postponement of the 2020 Tokyo Summer Olympics.
March 18
– The head of the Spanish Olympic Committee has called for the Summer Olympics to be postponed, marking yet more pressure on the IOC to delay or cancel the Games. Athletes around the globe are unable to effectively train for their events due to increasing lockdowns due to the coronavirus. The World Flying Disc Federation is expected to closely follow the International Olympic Committee's decision-making around the Olympics as the organization prepares to host the World Ultimate and Guts Championships in July.
March 16
– USA Ultimate has suspended competition until May 10, which includes the cancellation of College Regionals and the indefinite postponement of the Beach Championships.
– The Trump Administration is now advising against holding gatherings of more than 10 people and discouraging traveling, going to bars, and eating at restaurants.
– The Western Ultimate League is now postponing its season. Earlier, they had postponed the first two weeks of the season.
– The High School National Invite is still scheduled for mid-June, but cancellation is possible. A decision will be made by April 15th.
March 15
– The CDC is now recommending that 50+ person events or gatherings be cancelled or postponed for at least eight weeks.
March 13
– USA Ultimate has started considering what might happen with College Regionals. Some tournaments have lost their planned host sites, including the Southwest and Southeast, due to coronavirus cancellations, and many others are tenuous at best. Currently, USA Ultimate's suspension of competition ends prior to the start of College Regionals on April 25.
– The NCAA has stated that they are likely to offer eligibility relief for spring collegiate athletes that are missing out on a postseason, which could foreshadow a similar decision by USA Ultimate.
– Easterns has been officially cancelled.
– Fools Fest has been officially cancelled.
– The German Disc Sports Association has barred competition, including National Team activities, until at least mid-April.
March 12
– The AUDL has suspended the start of their 2020 season and cancelled the All-Star Game. The league announced that they hope to still complete a full 12 game regular season and complete postseason.
– The Premier Ultimate League is suspending the 2020 season indefinitely. League commissioner Bonesaw Kepner told Ultiworld that the league will monitor the situation and hope to start competition if it is safe to do so.
– USA Ultimate has canceled all sanctioned events through April 20th, including the Conference Championships, and revoked its sanctioning of all tournaments and leagues. If College Regionals take place, it is likely that USAU would lean heavily on the rankings to determine which teams get bids to the tournaments. If Regionals are also canceled but Nationals can continue, the rankings may be used to advance teams directly to Nationals, but discussions are ongoing.
– The Western Ultimate League announced plans to postpone the start of the 2020 season by at least two weeks, rescheduling two weekends worth of March games into May. Their season is tentatively set to begin on April 4th.
– Colombia's TEP tournament has been cancelled. The Philippines' Boracay Open has been postponed indefinitely. Multiple French National tournaments this month have been cancelled.
– Following USA Ultimate's announcement, women's Centex has been officially cancelled.
– Wisconsin, where the D-I College Championships are scheduled to be held at the end of May, declared a state of emergency, and Department of Health Services Secretary Andrea Palm recommended canceling events with over 250 people.
– Numerous local disc organizations, including DiscNW, Triangle Ultimate, DiscNY, BUDA, BADA, PADA, and LAOUT, have announced game suspensions effective immediately.
– The National Hockey League announced an immediate suspension of games, the ATP men's tennis tour suspended play for six weeks, Major League Soccer suspended play for 30 days, and Major League Baseball suspended spring training and announced a delay of the start of the season by at least two weeks (the season was scheduled to begin on March 26; two weeks from that date is April 9th). The American Ultimate Disc League and Premier Ultimate League are both scheduled to start their season on Saturday, April 4th. Neither league has announced plans to postpone or cancel games as of today. [AUDL]
– March Madness, the NCAA college basketball tournaments, have been cancelled.
– Ohio, where the D-III College Championships are schedule to be held in mid-May, has banned mass gatherings of more than 100 people after declaring a state of emergency on March 9.
– The AUDL's DC Breeze announced a suspension of all full team activities until at least April 1. Their first game is scheduled for April 4.
March 11
– Dozens of colleges and universities cancelled in-person classes and announced travel restrictions that extend to club sports teams. Ultiworld received confirmation from many teams that their seasons are effectively over, given that many schools have blocked non-essential travel through May 31. Here is a crowdsourced document tracking college travel restrictions.
– Multiple major college tournament — including Northwest Challenge Tier I, Huck Finn, and Tally Classic — announced cancellations. USA Ultimate also announced further guidance about the impact on the college season.
– The European tournament Bologna Invite was cancelled.
– The National Basketball Association abruptly suspended its season after Utah Jazz player Rudy Gobert tested positive for coronavirus.
March 9
– Ohio, where the D-III College Championships are schedule to be held in mid-May, declared a state of emergency.
March 6
The US' first college tournament was cancelled (Northwest Challenge Tier 2/3).
March 5
Italy's major beach tournament Paganello was cancelled.
February 28
USA Ultimate and WFDF released their first statements about monitoring the impact of coronavirus just days after Japan's Dream Cup was cancelled.