Expanded playoffs would replace regular season games; uncertainty about restart still high.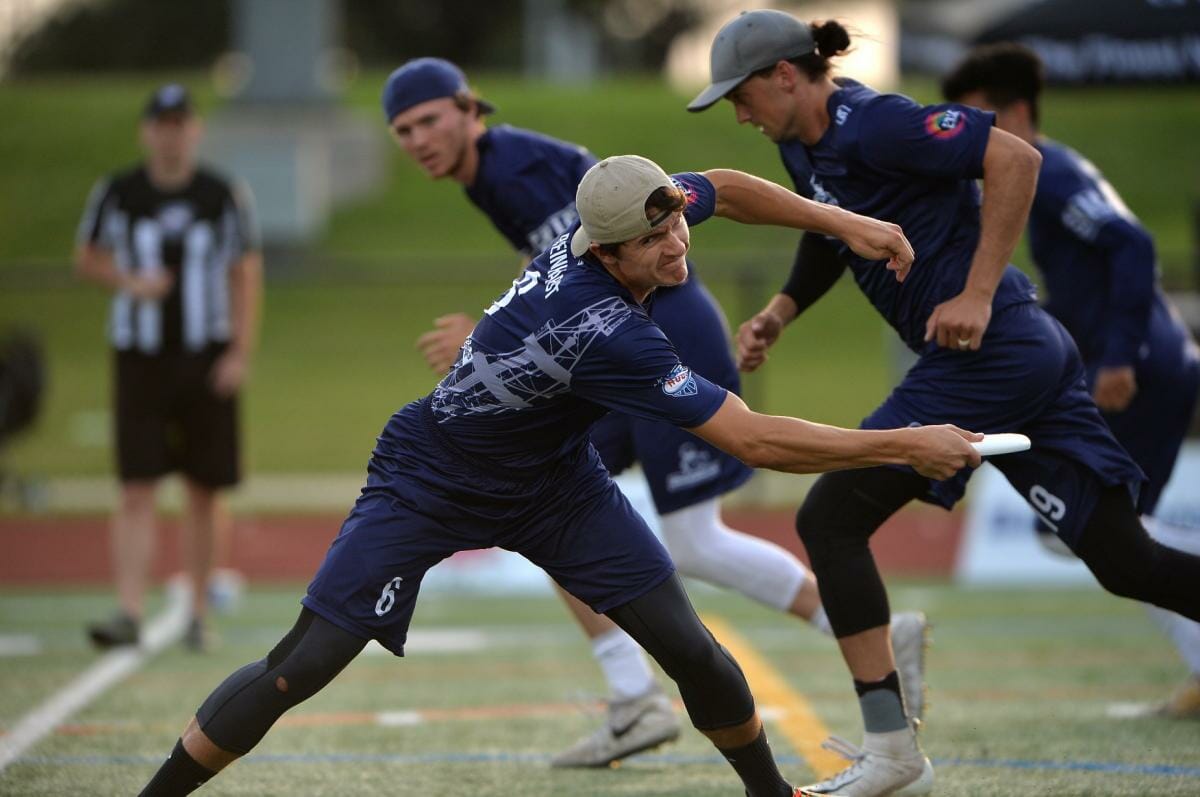 The American Ultimate Disc League has continued to explore the possibility of holding a 2020 season: last week, owners approved a potential restart plan featuring a modified playoff format that could start as soon as early July.
The league is targeting July 3rd as opening day, but it is far from certain that games could even take place by then. Teams are still not allowed to practice, no venues have been booked, and the league is still gathering feedback from players about the plan, if it is even legally and logistically feasible.
"We voted on a format for return," said AUDL VP of Marketing and Madison Radicals owner Tim DeByl. "So basically all we've decided is 'here's a format we would like.'"
In this new format, teams would be split up into the following pods for a play-in playoff round:
San Diego Growlers, Los Angeles Aviators, San Jose Spiders
Dallas Roughnecks, Austin Sol, Seattle Cascades
Minnesota Wind Chill, Madison Radicals, Chicago Wildfire
Pittsburgh Thunderbirds, Indianapolis Alleycats, Detroit Mechanix
Atlanta Hustle, Tampa Bay Cannons, Raleigh Flyers
Toronto Rush, Montreal Royal, Ottawa Outlaws
New York Empire, Boston Glory, Philadelphia Phoenix, DC Breeze
The six three-team pods would play a double round robin, with the top performer moving on to the quarterfinals. The "Acela corridor" four-team pod would play a single-game round robin, and the top two teams would advance to the next round.
The quarterfinal round would consist of a home and away series for each matchup. If one team wins both games, it advances to Championship Weekend. If each team wins one game, an overtime quarter would be played to decide the winner.
The winners of the quarterfinals will move on to Championship Weekend, where semifinal matchups would be determined by random draw. Championship Weekend is tentatively scheduled for August 28-29.
The league has circulated plans internally about restart options in past weeks, including in early April when there was a tentative plan for a June restart with a late August Championship Weekend. The new plan is a more condensed version of that one. The league is preparing to play games without fans.
This approach contrasts with the US-based women's semi-professional ultimate leagues, the Premier Ultimate League and the Western Ultimate League, which have cancelled formal seasons, though both are considering exhibition matchups later in the summer or fall.
This latest AUDL update, however, is the most robust to date. In a press release yesterday, the AUDL outlined some of its process for returning to competition, including the creation of a COVID-19 task force — featuring multiple doctors and epidemiologists from both inside and outside of the league — that is developing the guidelines the league will follow regarding medical screening, testing, and other safety measures. The league's COVID Policies and Procedures document has not been shared publicly.
"We think the importance of having a season every year is at least worth considering playing," said DeByl. "But we wouldn't play if people don't feel safe or it isn't safe."
On Monday, Isaac Saul, a journalist and former New York Empire and Pittsburgh Thunderbirds player, was the first to report about the league's new plan, tweeting that the AUDL was "set to return July 3rd" and sparking a flurry of online back-and-forth, including a nervous reaction from some ultimate players about player safety.
"Not a fan," tweeted Luke Ryan, who signed this season with the Philadelphia Phoenix, in response. "We aren't the NBA/MLB/NFL. Putting the safety of the players for pennies is irresponsible."
AUDL officials — including DeByl — and some players pushed back on Saul's suggestion that the league had a firm restart date.
"I'll say there has NEVER been anyone saying 'confirmed' or 'for sure,'" tweeted Austin Sol captain Matt Bennett. "Not trying to make you look bad but as a captain I actually think they've done a good job of making sure everyone knows nothing is real."
Owners from around the league told Ultiworld that though July 3rd is a target for a potential restart, it is more of a guideline for preparation. 
"The number one priority continues to be the safety of our players," said New York Empire owner Matt Stevens.
Major professional sports leagues in the United States have been in the news recently for their return to play proposals. The National Basketball Association may finish its season in the ESPN Wide World of Sports Complex in Orlando, Florida, Major League Baseball has submitted a proposal to its Players Association outlining a season that could begin behind closed doors, Major League Soccer is exploring plans for a tournament also in Orlando, and the National Women's Soccer League is considering a tournament in Utah. Foreign leagues such as the Korean Baseball Organization and the German Bundesliga have already returned to action.
For now, the AUDL is continuing to take steps towards a possible season. The league is aiming for players to be able to return to group practices on June 5th in localities where they would be allowed to take place. Many teams are still gathering by video conference, and players are training on their own in preparation for what could become the 2020 season.