Some fees are non-refundable, and costs are going up for WUGC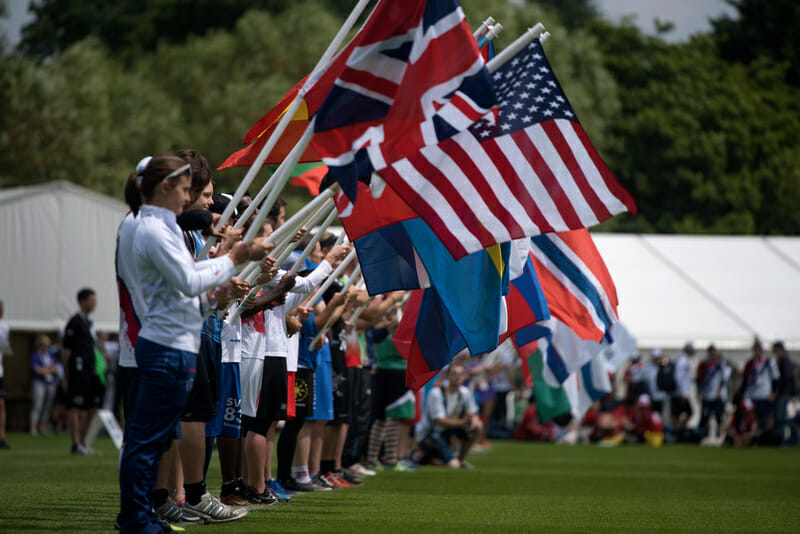 The World Flying Disc Federation announced this morning that the World Ultimate and Guts Championships have been postponed until July 2021.
WFDF is planning to keep WUGC in its original location — Leeuwarden, Netherlands — pending a confirmation of team attendance. The tournament will serve its usual role as a qualifier for the World Games, which was rescheduled to July 2022 after the postponement of the Olympics. Back in March, WFDF suggested that a full rescheduling of WUGC would not be possible and floated the idea of a smaller tournament as a replacement, but with more room in the calendar after the World Games got moved to 2022, it opened the door for the tournament to be fully rescheduled.
The tournament is going to be more expensive. "Given that certain expenses are not recoverable and that the extended date will result in additional expenses, [the tournament organizing committee] anticipates there will be an increase in fees of approximately €150 per player from the original players' fee amount," said WFDF in a press release.
All previously registered 97 teams have been granted an automatic berth at Worlds 2021 and will be asked to opt in or out by June 15, 2020. Teams that opt out of attending will receive a partial refund: 25-30% of player fees previously paid, per WFDF. Teams that opt out after June 15th will not receive a refund. All fees paid for teams that opt in for the 2021 event will roll over to next year.
A final decision about whether or not to move forward with the event will be made by July 15, 2020.
"We're really hoping to keep it at 85 teams at a minimum," said WFDF President Robert "Nob" Rauch.
Teams that do opt in will not be asked to make additional payments towards the event until early 2021, at which point a decision about whether or not to move forward will have already been made. "Going into Christmas, we're going to have to make a decision to go / no-go," said Rauch. "And if it looks like there's going to be a health and safety issue, we want to stop the clock ticking on any expenses that would be incurred."
If the event is cancelled in late 2020 due to the coronavirus pandemic, 20-25% of player fees will be returned.
Masters Worlds Postponed to September 2021
The World Masters Ultimate Championships have been rescheduled for September 5-11, 2021, on the Gold Coast in Australia.
All registered teams have been granted bids for next year's event, and a new registration period will open in January 2021 for additional teams.
Team fees are non refundable, but 95% of player fees "will be refunded within the next two months," per WFDF. Event planning will resume in early 2021 with further updates available then.
Juniors Worlds Canceled
The 2020 World Junior Ultimate Championships have been fully canceled. Given the event's two-year cycle (compared to WUGC's four-year) and a combination of logistical and health and safety issues, WFDF felt that the tournament was unable to be rescheduled for 2021.
"We felt it was a more complicated decision given that we were dealing with juniors, parental consent," said Rauch.
Nearly all of the paid player fees and "some portion of team fees" will be refunded. WFDF said that 50% of hotel booking fees are non-refundable due to hotel cancellation policies, but that "the TOC is currently looking at options to provide the hotels with a different event option that might allow part of the WJUC 2020 hotel booking cancellation fees to be recovered."
Junior Worlds will return in its normally scheduled 2022 time slot.