The latest in the week in ultimate.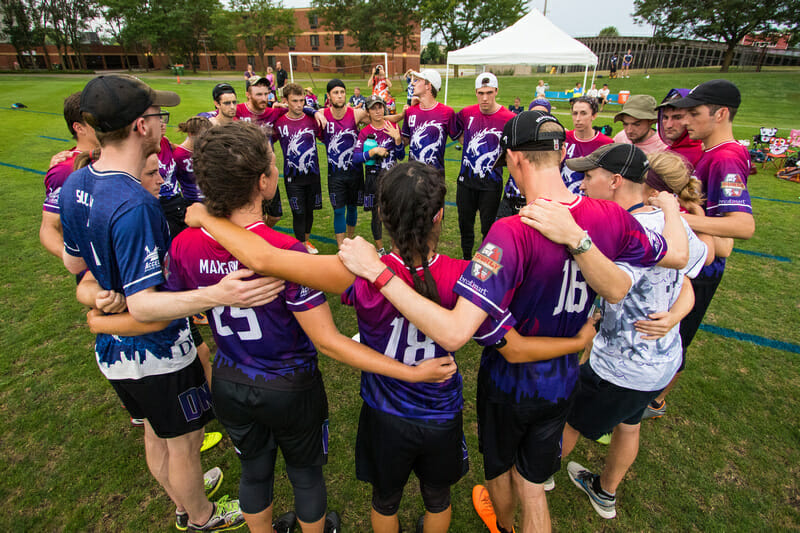 Welcome to Opening Pull, your weekly wrap-up of the previous week in ultimate. We've gathered the news you need to know and highlights you need to see, and we'll let you know what's coming up in the next week.
Live ultimate is on pause for the time being, without a clear end to the shutdown in sight, as the global community combats the spread of COVID-19. For more details, including a timeline, see The Latest on the Coronavirus Impact on Ultimate.
USAU Developing Return-to-Play Guidelines for June
In their May update, USA Ultimate stated that they are in the process of preparing return-to-play guidelines for publication in June. The organization's medical advisory team is working with leadership to prepare safe guidelines as states and localities relax restrictions on gatherings and activities. The update also notes that feedback from the recent USAU survey will be taken into account along with CDC recommendations and the work of other partner sport governing bodies.
More information is expected in the coming weeks, along with an update on the club season by June 5th.
Ultimate Responds to National Protests
The leading news story over the weekend were national protests in the US over the death of George Floyd and injustice present for people of color in the American justice system. Organizations, teams, and individuals within the ultimate community have shown strong support for the protests, spoken out against police brutality, and donated money to organizations helping jailed protestors make bail. More coverage to come on this front.
Minneapolis Drag'N Thrust Cancels 2020 Tryouts
Three-time USAU mixed club champions Minneapolis Drag'N Thrust announced that their 2020 tryouts and all in-person events until September were canceled. They went on to say that they expected their season to be canceled in its entirety. They are one of the few American teams to come out with such an announcement, which was mostly met with positive response.
Most teams have postponed events or are in a holding pattern, but there may be hidden costs to avoiding canceling team events. Riot and national team coach Andy Loveseth has begun tracking the playing status of different events and teams.