Coronavirus concerns ended hope for competition in 2020.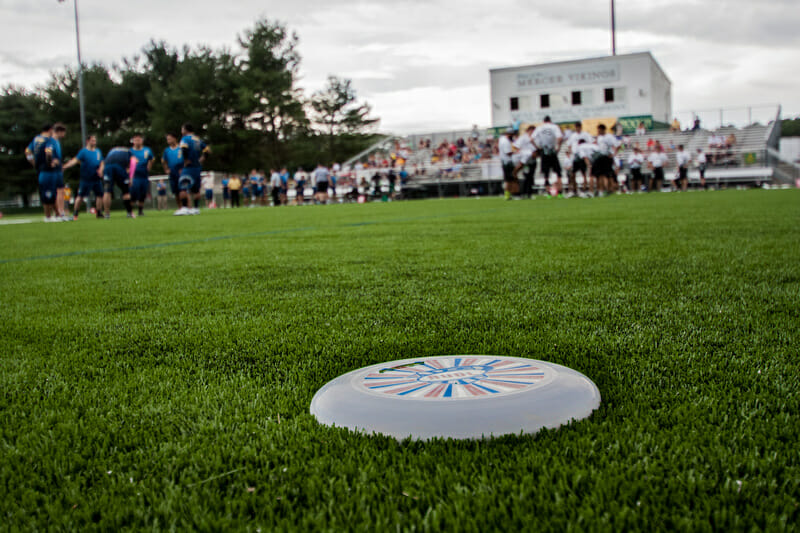 Just days after releasing a proposal to hold a weeklong tournament inside a bubble-like environment, the AUDL has told team owners that it is cancelling its 2020 season due to the coronavirus pandemic.
"There will be no sanctioned AUDL activities allowed for the remainder of the 2020 season," read an email obtained by Ultiworld. "We will soon evaluate our options for 2021 and will be in touch once that process has taken place."
After the bubble plan was released on Friday, teams were instructed to gather player feedback and report back to the league over the weekend. The league had over 200 players from across the league committed to attending the tournament, including teams from all four divisions. But lukewarm interest from many players and concerns over the spread of coronavirus nixed the plan, which the AUDL's Executive Council voted down in a 6-1 vote.
"The increased uncertainty with the path of the Covid-19 disease made it difficult to be certain that we could execute our plan," said the email. "We appreciate the input, consideration, and suggestions from everyone."
"One of the concerns that was not prohibitive but was going to be discussed at the upcoming [AUDL COVID Task Force] meeting was the increase of cases and the clinical and medical impact on society, and how and if that would affect what we did in the bubble," said Dr. Christina Chung, a dermatologist and Philadelphia Phoenix owner.
The AUDL declined to comment on the decision. The league is expected to make a formal announcement tomorrow morning.
The AUDL considered various potential 2020 season plans, including a shortened season with a standard Championship Weekend and the latest bubble tournament concept, before canceling the 2020 season today.
There had been significant criticism of the AUDL's plans for competition amongst ultimate players online — and mixed feelings from players in the league — leading up to today's vote.