Ultimate isn't quite back in it's traditional form yet.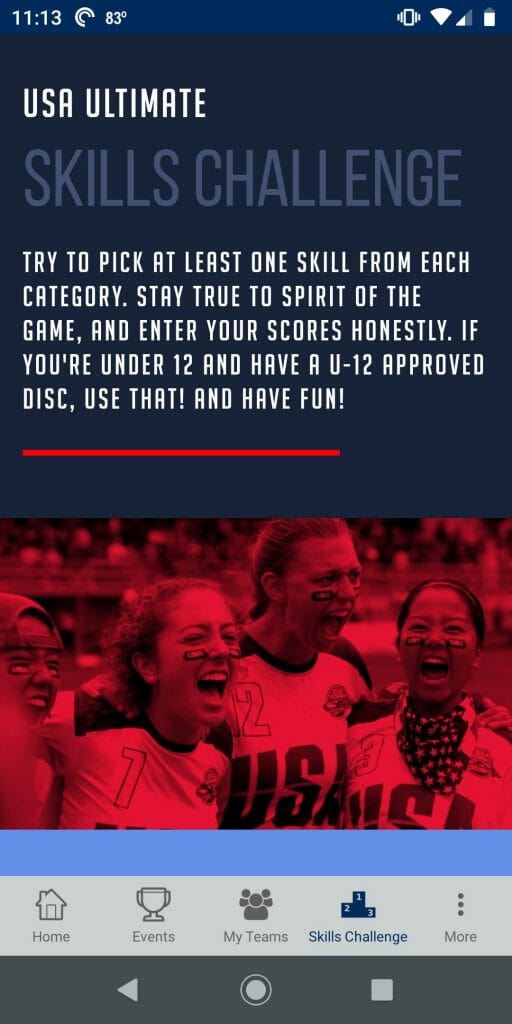 Welcome to Opening Pull, your weekly wrap-up of the previous week in ultimate. We've gathered the news you need to know and highlights you need to see, and we'll let you know what's coming up in the next week. The news has been a bit light lately, so the updates from Opening Pull may become more sporadic.
Live ultimate is on pause for the time being, without a clear end to the shutdown in sight, as the global community combats the spread of COVID-19. For more details, including a timeline, see The Latest on the Coronavirus Impact on Ultimate.
EUCF Cancelled Despite Extension Plan
The European Ultimate Championship Finals will not take place this year, despite efforts by the European Ultimate Federation to reconfigure the event. The xEUCF was intended to offer more playing opportunities for EUF teams, with 72 spots open. While there was quite a bit of interest from teams, concerns about coronavirus testing, safety protocols, cancellation policies, and expenses all outweighed the benefits. Over the course of a meeting, the tournament organizing committee and EUF decision makers realized that there were simply too many obstacles to overcome.
Switzerland Cancels Nationals After Holding Kick-Off Tournament
Swiss Nationals was cancelled in all divisions, which were set to take place in August and September. The first major European or North American ultimate event in some time was Switzerland's kick-off tournament. However, there has been a spike in cases in the country and there have been additional restrictions put in place to curb the increase in infections. Unfortunately, this could be a warning sign about just how persistent COVID-19 may be.
USA Ultimate Roundup
There are some bits of news to note coming from USAU over the past few weeks:
Social Select: Strive & Uplift's Ren Caldwell Discusses Volunteer Culture in Ultimate
Ren Caldwell brought up on her personal account the idea that ultimate's dependence on volunteers has some negative effects. The ensuing discussion offers some compelling perspectives on those effects.
Hot take: As long as the sport of ultimate is powered by volunteers and people giving away professional services for free, we will never gain credibility and will continue to be way too culturally homogenous.

— Ren Caldwell (@seachildwarned) July 11, 2020