We shouldn't compromise our sport's values.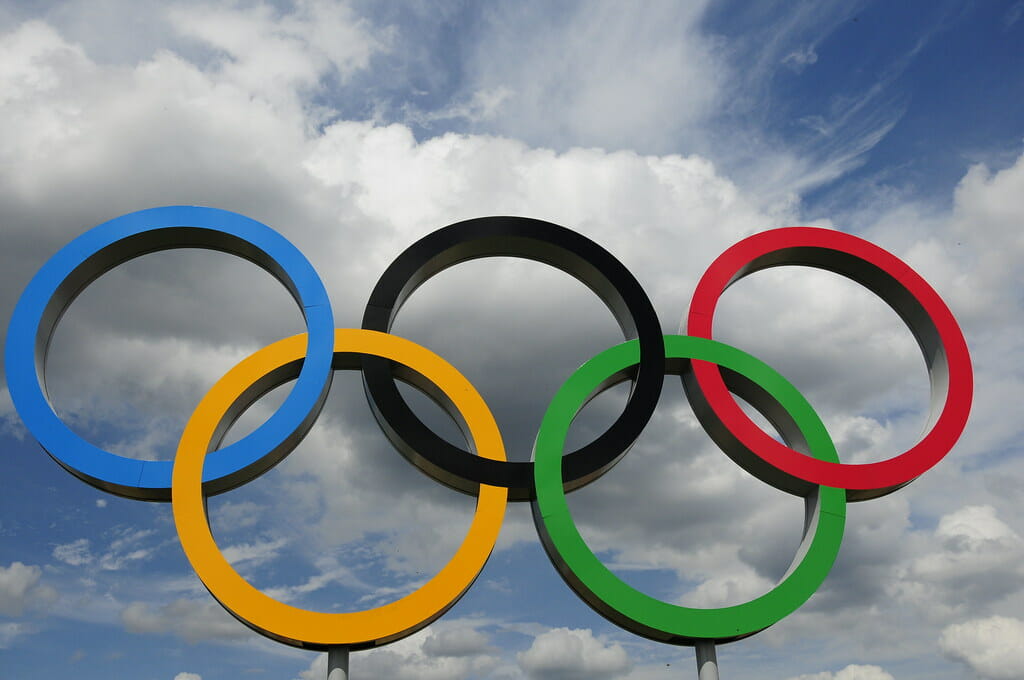 DISCLAIMER: Tim Smith is executive director of the Washington Area Frisbee Club (WAFC), a nonprofit disc organization in the Washington, DC region. His comments are his own, and in no way reflect the official position of WAFC, its staff or directors.
For many of us, the pandemic has forced a harsh reassessment of priorities. Our sport is not immune to this compulsory exercise. For those of us working within ultimate, slogging through a bleak and protracted hiatus from programming, doubts over post-COVID ultimate fester in our minds. Uncertainty over USA Ultimate events, even in 2021, and the financial and organizational implications necessitate a blunt analysis over the path forward, once the dust settles from the pandemic.
Other events in 2020 have challenged us to reaffirm our values. The killings of George Floyd and many others as a result of police violence and systemic racism compel our ultimate community toward a commitment to racial justice and support for marginalized groups. Our ideas for post-pandemic ultimate must reconcile with these values, if we hope that ultimate might contribute towards a better society.
USAU's current Strategic Plan — announced well before the turmoil of 2020 — offers hope that our national governing body is aligned with the urgent need to promote racial and social justice. The first guiding principle of the plan reinforces this notion: "Equity, diversity and inclusion are critical to the integrity of our sport's culture and must be continually learned, fostered and enriched throughout our national, state and local communities." USAU's vision of ultimate as a "positive impact on sport and society" sets an ambitious target in the best of circumstances. But how do we pursue this vision during or after a crippling pandemic?
To this point, the vision has been clear: achieve full-fledged status with the Olympics. Inclusion in the 2028 Los Angeles Olympic program is listed as a specific objective in the USAU strategic plan. The World Flying Disc Federation (WFDF) community shares this Olympic goal — according to a 2019 survey with nearly 2,000 respondents, 53% of WFDF stakeholders "place the Olympics at the top of the WFDF's priorities moving forward." Visibility and credibility from sport's biggest stage would provide the best platform to share and promote the "unique values" of ultimate.
For a sport that fashions itself as something different from traditional team sports, this opportunity seems inescapable. During USAU's 2017 Vision Tour stop in D.C., CEO Tom Crawford paraphrased this feedback (22:09) from the Chief of Sport at the USOPC: "We love your values. We want to see your values get into the Olympic Games." This affirmation, combined with the potential financial and resource benefits from Olympic participation, fuels the thrust toward LA28 as the moment to share our sport and its values to an attentive world.
Meanwhile, we face a grim truth that the Olympic Movement perverts these same values which they claim to love about ultimate. The International Olympic Committee and its quadrennial mega-event have become the manifestation of everything toxic about the big money business of sport. Persistent corruption and bribery within the IOC is well beyond doubt, including with this summer's postponed Tokyo games. More troubling is the legacy of social and economic problems which the mega-event imposes on host cities, which, according to author Jules Boykoff, includes overspending, displacement and gentrification, militarization of the public sphere, greenwashing, and false promises ("NOlympians", p31). These increasingly transparent drawbacks have resulted in fewer international cities vying to host the Games, as cities wise up to the havoc the Olympics will bring. The ultimate community should be similarly skeptical about our association with such damaging effects, especially in the socio-cultural context of 2020.
The United States Olympic and Paralympic Committee (USOPC), as a distinct organization under the Olympic umbrella — and our de facto national ministry for sport — is rehabilitating from its own failure of values in the Larry Nassar scandal. We might expect that USA Ultimate maintains close relations with the USOPC to best promote national opportunities for ultimate, but according to the Borders Commission Report, an athlete council review prompted by the Nassar scandal, the USOPC suffers from other noteworthy weaknesses:
Instead of being an athlete-centric organization, many athletes felt as if the USOPC and the NGBs and their Paralympic equivalents were "making money off their backs." (p30)
The USOPC must go beyond only providing funds for Competing Elite Athletes and NGBs that the USOPC deems likely to win medals in the next Games. (p14)
There is a historical lack of racial, ethnic, and experiential diversity at the USOPC. (p53)
Concerns over Olympic values are punctuated by ongoing ambiguity over athlete rights to protest, particularly in support of the anti-racism movement. Athletes are shackled by Rule 50 of the Olympic Charter, which states that "no kind of demonstration or political, religious or racial propaganda is permitted in any Olympic sites, venues or other areas." Overwhelming pushback by international athletes may result in a softening of this rule, but the saga testifies that the Olympics is not a stage where we should expect our sport's values to be amplified. If anything, inclusion to the Olympic Program would require that ultimate compromise our values against the unsavory motives of the Olympic juggernaut.
So what do we stand to gain from associating with the Olympics and its dissonant values? In short, money and visibility. In the context of the pandemic, one might wonder if these potential benefits are substantial enough to hold our noses and embrace the Olympic stench for the practical survival of the sport we love. Our values may define our experiences within the sport, but money, staff and infrastructure provide the foundation for those experiences and the opportunities for participation and growth. How would Olympic inclusion bolster that foundation? A sampling of USOPC grant funding for other NGBs might offer some insight:
| Sport | FY18 Income | FY18 USOPC Grants | % of Income |
| --- | --- | --- | --- |
| Ultimate | $4,495,115.00 | n/a | 0% |
| Triathlon | $15,500,152.00 | $917,721.00 | 6% |
| Rugby | $27,399,492.00 | $2,732,034.00 | 10% |
| Table Tennis | $3,503,399.00 | $186,861.00 | 5% |
| Field Hockey | $9,713,585.00 | $1,126,600.00 | 12% |
Note: Information based on FY18 Audited Financial Statements from sports listed, available publicly from each national governing body.
Clearly there is grant funding to be gained, but it is unclear how much financial support USA Ultimate might expect to receive upon Olympic inclusion in LA28. In the here and now of 2020, we know "at least 70 percent of U.S. Olympic sports organizations have applied for government funds during the coronavirus pandemic," which hints that USOPC grants are not some golden ticket to financial sustainability.
Olympic exposure might bring additional funding from broadcast rights and sponsorships, but such a windfall is difficult to project, and our sport's efforts toward visibility thus far have produced unclear returns. With only a disc required to compete, ultimate may never realize the merchandise or equipment sponsorship potential of other sports. Broadcast revenue might scale with global exposure, but that possibility is tempered by the current reality that, despite a developing partnership with ESPN, USAU is still paying to broadcast feature games. Plodding growth in the broadcasting of ultimate casts some doubt on the sport's immediate adaptability for the Olympic television stage.
Worldwide exposure for our sport's most elite athletes is a seductive idea. The prospect of our national teams winning Olympic gold is exciting, alongside the possibility of USOPC financial support and performance grants for medal-winning athletes. But are our Olympics-caliber athletes willing to associate with the Olympics? In a recent blog post, USA National Team player Claire Chastain shared her doubts.
"We are hoping for the Olympics," she wrote. "Because the Olympics will grow the sport and provide legitimacy! Yeah, yeah, yeah — the Olympics devastates communities of color across the globe, but that will happen regardless of ultimate inclusion — don't you care about growing the sport?"
USA Ultimate certainly cares about growing the sport and would hope that Olympic inclusion brings a healthy bump to membership, especially at the youth level. The Olympics would offer a rubber stamp of ultimate's legitimacy toward an audience of potential players, parents, PE teachers and athletic directors. If Olympic inclusion bears this fruit, are we ready? After touting our values on the Olympic stage, would our sport be prepared to reinforce those values through consistent high-quality programs across the country? Could we immediately offer the experiences necessary to captivate a new legion of life-long ultimate players? Has USAU consolidated a national infrastructure needed to sustain a burst of growth from Olympic exposure? Maybe by 2028, but not yet.
In the meantime, our resources are trending in the opposite direction. The pandemic is disintegrating the infrastructure of ultimate through furloughs and staff reductions at USAU and among local disc organizations. With national travel competitions still far from reason, now is the time for the ultimate community to assess the national infrastructure of our sport and determine how we reconstruct ourselves after COVID. Everything should be on the table — new tactics, new goals, new financial models, and new partnerships. Dialogue should extend beyond the inner workings of USAU to include the organizations and volunteers responsible for the grassroots experiences that bolster our community. As we reflect on the events of 2020 and revise our priorities for the sport, the time has come to remove the Olympics from that list.
At the same 2017 USAU Vision Tour event in DC (45:02), in response to a question about professional ultimate, Tom Crawford said, "I was drawn to this sport because it was really cool and special and different, and when I look at the AUDL, it looks like a sport trying to be same as all of these other sports." This same sentiment could be levied at USAU's pursuit of the Olympics. Inclusion on the Olympic program has long been the logical endgame of ultimate's development as a sport. But if you believe that ultimate is "special and different," now is the moment to explore a different path forward.
The values we claim to champion demand that we disavow the Olympics. Abandoning the potential benefits, the money and visibility, will pose long-term practical challenges for the sport, but compartmentalizing the benefits of Olympic participation from the ruinous social effects is no longer imaginable as we grow from the events of 2020. We must explore (in a future column, perhaps) the viability of a grassroots-focused governance approach, which prioritizes the development and experiences of local programs. To shift focus and resources away from elite-level events, we must allow more autonomy for club players to reformat their own level of competition.
Charting a different course will be hard, but the soul of our sport can remain intact. And perhaps by seeking an alternative model to grow our sport, we might achieve that "positive impact on sport and society" by exemplifying our values through a different path forward, at a time when our community is desperate for a hopeful future.
WFDF President Robert "Nob" Rauch argues the case for pursuing the Olympics.