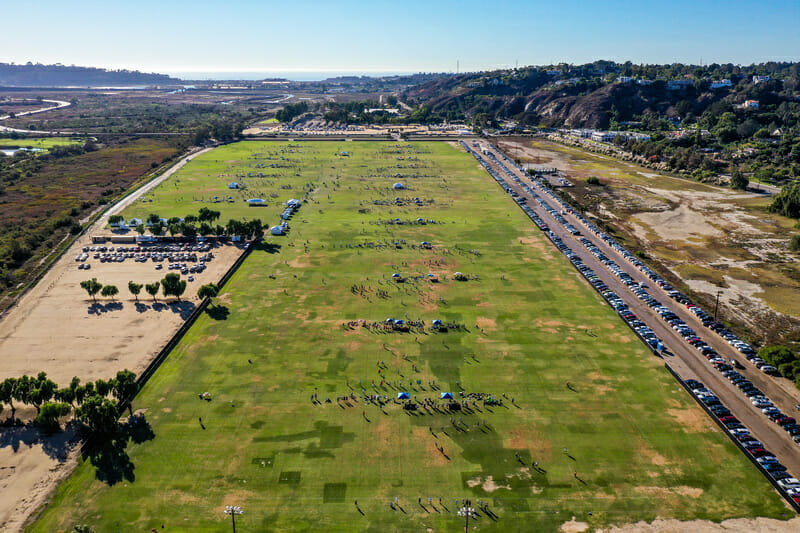 The Mailbag is now for subscribers only. That's going to do a few things: it will keep me committed to writing it every week. It will reward subscribers with a weekly column they can count on. And it will allow us to offer a free one-month Mini subscription for the best email or comment we get and publish in the Mailbag. If you're already a subscriber, you get a free extra month (or a discount). If you're not, you can come in and check out the benefits.
You can email me anytime at [email protected] with questions, comments, ideas — whatever you've got.
Q: Hypothetical — Club ultimate happens in 2021 with an abbreviated regular season where not many teams have 10 sanctioned games, but a full postseason is able to unfold as most are vaccinated against COVID-19 by mid-summer. How should USAU handle bids to 2021 Nationals? I think if the 2020 club postseason season were to have happened, USAU was correct in planning to assign bids to Nationals based on the 2019 results. But what if this happens in 2021? Do you dole out Nationals bids as were earned two years ago, or start fresh and give each region two bids?
Mailbag: 24 Team Club Nationals, College Rivalry Series, Return-to-Play Predictions is only available to Ultiworld Subscribers
Already have a subscription? Log in
Whether you visit Ultiworld for our reporting, our podcasts, or our video coverage, you can help us continue to provide high quality content with a subscription. By becoming a subscriber, not only do you receive benefits like exclusive articles and full article RSS feeds, you also help fund all of Ultiworld's coverage in general. We appreciate your support!