The league's goal is to play its standard season beginning in May.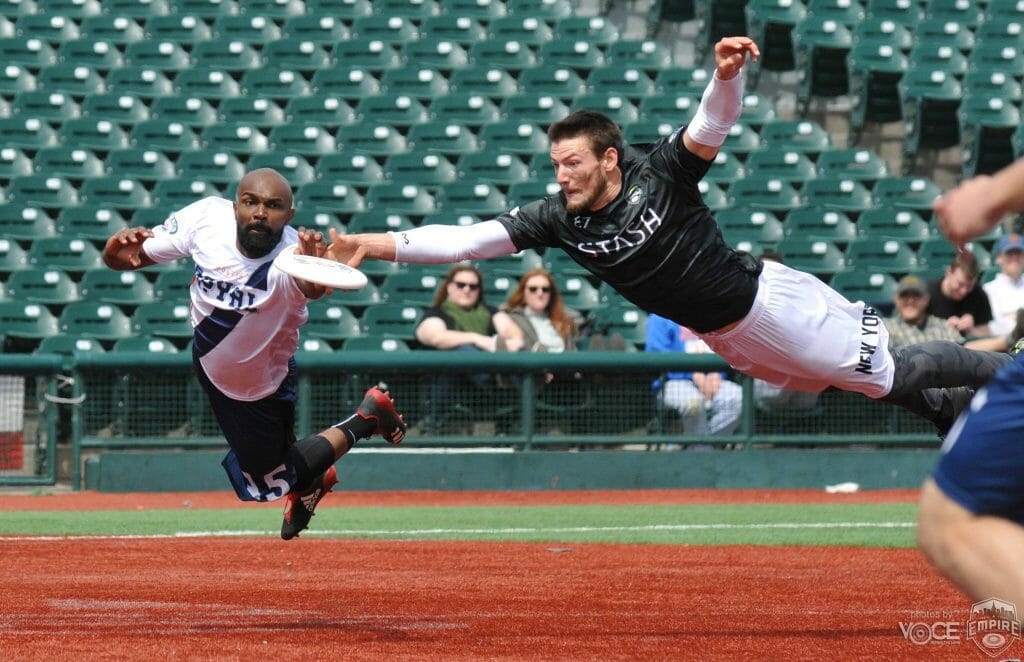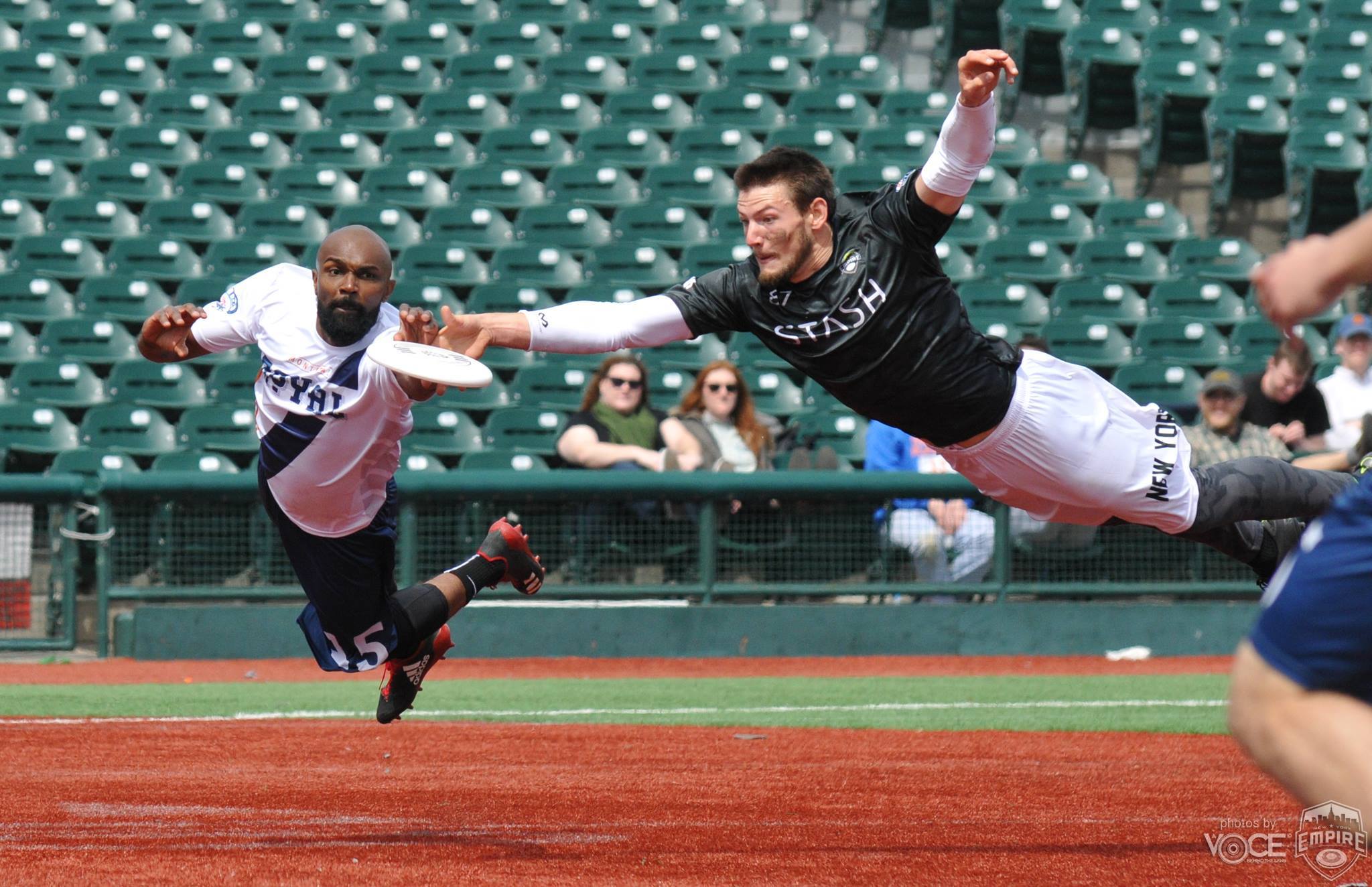 After canceling its 2020 season, the American Ultimate Disc League is planning to get back on the field in 2021.
The AUDL's goal is to play its standard regular season with the opening pull on the first weekend of May, though the league will be flexible with its plans depending on internal health and safety protocols, local regulations in each of its markets, and the availability of venues.
"From a structural perspective, we're looking at a spectrum of potential seasons," said AUDL Commissioner Steve Hall. "We've got to plan for the potential of having a full season, meaning twelve games, so that's what we're working on now with the expected start sometime in May."
Under that plan, the regular season would conclude in August, with Championship Weekend slated for late August or early September. Following the lead of professional sports leagues that have returned to play since the onset of the COVID-19 pandemic, the AUDL will allow players to opt out of playing for any reason without repercussions from the league.
Hall cited the successful seasons the National Women's Soccer League, Premier Lacrosse League, and Major League Soccer had over the summer as examples of smaller leagues making adjustments during the pandemic that the AUDL can use as a model for the upcoming season. Hall also said the league will build a flexible schedule with as much as seventeen weeks allotted for the twelve-game schedule to accommodate any games that might need to be moved. It is also possible that not every team would play all twelve games.
The NFL and MLB adopted similarly flexible strategies for their 2020 seasons, which have so far continued as planned, despite dozens of players and staff contracting COVID-19. However, those leagues had extensive daily testing regimens and contact tracing protocols in place, far beyond the scope of what the AUDL has outlined.
The course of the pandemic — and the rollout of vaccines, which has been slower than projected — in the United States could change over the next six months in a way that might alter the AUDL's plans, but there is increasing optimism within the league about a 2021 restart.
"As a player, there is a light at the end of the tunnel," said the Atlanta Hustle's Matt Smith. "Like a lot of people over the course of the pandemic, as a player, my training went up and down… there was a little bit of a mental switch, at least for me, when there was promising news about the vaccines a few weeks back. I think that was a big turning point for me as a player where it just felt pretty likely that I would be taking the field again for the AUDL."
After a recent San Diego Growlers team meeting, Jonathan "Goose" Helton said, "The message to the team was that we will proceed as though there will be a season, just like the AUDL is planning for, and that each individual needs to take personal responsibility on their physical preparation no later than beginning of January. Soon after that, there is an expectation that we can start to meet in pods soon and that we could have practices in February."
Despite the possible timeline Helton described, no team currently has any public tryouts scheduled. The Indianapolis AlleyCats postponed their controversial tryout earlier this month. Teams around the league are planning to keep their 2020 roster (while acknowledging standard turnover, retirements, and opt-outs are likely this season) or hold smaller, invite-only tryouts throughout their preseason practices. It is unlikely there will be any large-scale tryouts of 100 people or more this season.
Over the summer, the AUDL Covid Task Force (ACTF), led by Dr. Christina Chung, the AUDL's Chief Medical Officer and Philadelphia Phoenix owner, internally published a 28-page health and safety protocol document to be updated as more information becomes available.
"Because COVID is so rapidly changing when we make our safety guidelines, we've created a very extensive health and safety document that doesn't just address COVID, but addresses health and safety in general," said Chung. "With the caveat that — anything that has to do with COVID, really — understand that that may be pertinent for only a week, a month, two months, and that projecting into the spring and summer is very, very, very difficult if not impossible."
Each team has developed an Athletic Care Network (ACN) composed of a head team physician, an athletic trainer, and a health and safety manager in an administrative role, who serves as a liaison to the medical staff with regards to the health protocols. They are tasked with looking out for player health and safety and enforcing league protocols.
Current regulations include requiring players to wear masks during all team activities (excluding the 14 players who are on the field during live gameplay, who are encouraged to wear masks if they can do so safely), complete COVID screening questionnaires up to three hours before an event, and undergo temperature checks on-site, though protocols are subject to change as new information emerges and vaccinations become more widespread. In contrast to other sports leagues, regular testing is not a part of the AUDL's approach and will be used only in cases where a player screens positive for potential COVID infection by reporting symptoms or known exposure.
The Center for Disease Control estimates that 50% of COVID cases are transmitted from people not experiencing symptoms.
If fans are allowed at games, league protocols will apply to them as well. There are also specific guidelines for players who have recovered from COVID-19 infections about consulting with cardiologists before returning to play.
Chung is adamant that ultimate is safe to play in part because it is a limited-contact sport and played outdoors. "Broadly speaking, I have zero — based on the science and what we know from the ACTF and the ACTF senior epidemiologist — I have no problem with the game being played," she said, with the condition that all safety protocols have been followed beforehand. "There's no safety issue that I see with the gameplay of playing ultimate."
Playing sports outdoors is widely considered less risky for COVID-19 transmission than playing indoors due to the increased airflow, but many state health departments have categorized ultimate as a high-risk sport due to the close proximity between players and use of shared equipment. Outdoor professional sports that have resumed have yet to report a COVID-19 case transmitted via competition, but a Minnesota high school study traced some COVID transmission to sports practices and play.
Even if playing ultimate on an outdoor field is deemed low-risk, there are additional events surrounding an AUDL game that the ACTF needs to consider. For example, post-game meals with teammates have been shown to increase risk of transmission. Similarly, if two teammates who do not live together carpool to a game, COVID safety could be compromised. Players contacted by Ultiworld have expressed concern about flying to games, though long bus trips to away games would also present COVID-19 transmission risks. The relative COVID-19 safety of mass transportation is still an ongoing debate: much depends on ventilation, filtration, and airflow, which is variable. Additionally, AUDL players are not playing ultimate as their lone profession: nearly all players have jobs outside of the sport, which could create more risk for COVID transmission compared to professional sports leagues that can enforce strict quarantine rules on their players and staff.
"The most important thing to remember is that safety is not one thing," Chung said. "So the game being so safe is predicated on all of the other safety things like the travel safety and the screening safety. Once you do that, then the game pretty much is a foregone conclusion that is very safe."
The ACN's responsibility goes beyond COVID safety. Sean McDougall, the Los Angeles Aviators cutter who posted on Instagram earlier this month that he recently tested positive for COVID-19, is particularly worried about players returning to full speed activities too quickly and getting injured.
"My biggest worry about the coming year is probably the injuries that people are going to sustain," he said. "Taking a year off is hard, and then trying to get back on the horse, you just know that injury rates are going to skyrocket."
Some teams are considering taking a larger roster so that they have more players available in the event a teammate suffers an injury or is diagnosed with COVID-19. Major League Baseball expanded its roster in advance of the 2020 season for similar reasons.
Alternative structures for the season remain on the table. The league could return to the bubble idea it floated last summer, rejected at the time in a 6-1 vote by the AUDL's Executive Council.
"We still have a bubble concept that we could pull out, and we know that there is a spectrum in between there that we could have a shortened season," Hall said. "It's the same analysis we went through last year, so we still have all of those plans and those thoughts in our back pocket."
In the absence of a bubbled season, developing cohesive policies across the league will likely be a significant challenge. Some AUDL cities, like Los Angeles and San Diego, are under stricter lockdown conditions than others. Meanwhile, the Indianapolis AlleyCats would have been permitted by local health guidelines to hold the indoor tryout they advertised and subsequently postponed.
Additionally, it is unlikely that the three Canadian teams will be able to compete against the US-based teams this summer. The NBA's Toronto Raptors are playing in Tampa, Florida, currently, and the NHL is not planning to hold any cross-border games due to Canada's ban on non-essential travel outside of the country.
"Most of our discussion around next season and beyond has been speculative," Nathan Hirst, a Toronto Rush player, wrote to Ultiworld in an email. "We don't have any plans for physical meet-ups, group training, or practices. While I haven't heard anything about the AUDL holding a shortened/delayed/altered season yet, I have a hard time seeing any cross-border games being played in 2021. I don't want to speak on behalf of the team, but barring a massive turnaround in the trend (perhaps due to the efficacy and distribution of a vaccine), I don't anticipate that I'll be comfortable traveling to the US for the calendar year. All-Canadian exhibition games or a series with Ottawa/Montreal may still be in play, but even that would require significant progress from where we are now."
It remains too early to say definitively whether the AUDL will play next year, but for now, the league continues to plan around an expected 2021 season. "We want to create procedures and an environment that is as safe as possible," said Hall. "We are going to do what we can with the means that we have and the players are going to have to make a decision."