Don't micromanage the club season.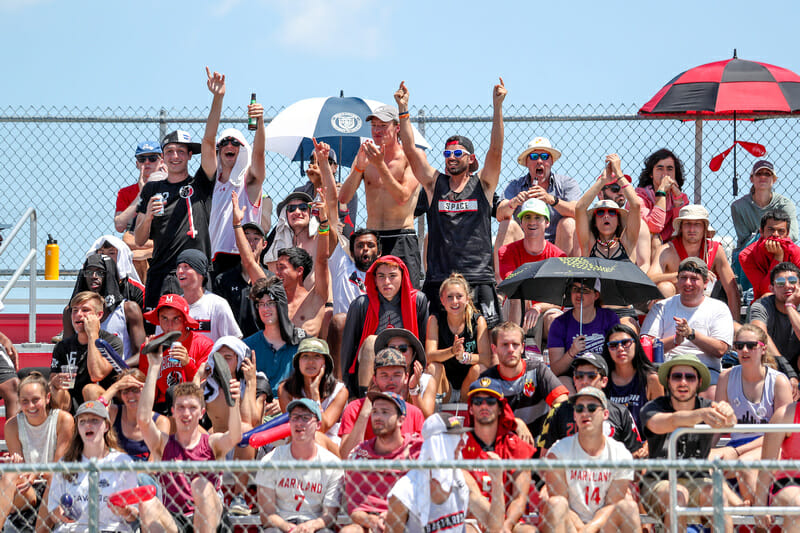 The Mailbag is now for subscribers only. That's going to do a few things: it will keep me committed to writing it every week. It will reward subscribers with a weekly column they can count on. And it will allow us to offer a free one-month Mini subscription for the best email or comment we get and publish in the Mailbag. If you're already a subscriber, you get a free extra month (or a discount). If you're not, you can come in and check out the benefits.
You can email me anytime at [email protected] with questions, comments, ideas — whatever you've got.
Q: Hot take — there are too many playing opportunities. USA Ultimate should hold fewer events (e.g. cut beach — it's mostly the same players attending the other events) and focus on making the remaining events better. They should bring more event planning in-house and rely less on local orgs to bid on events. Blaming lack of bids for poor events is really unacceptable. They should especially focus on improving the quality of Regionals (and eventually Sectionals) since that impacts the broadest player base.
Hiring the staff needed will cost money. Dues should go up and be tiered more drastically. Generally dues should be much higher with much easier access to subsidized dues for players/families with fewer resources, which would bring their dues around current levels.
Thoughts?
Mailbag: Overhauling USAU's Approach to Events is only available to Ultiworld Subscribers
Already have a subscription? Log in
Whether you visit Ultiworld for our reporting, our podcasts, or our video coverage, you can help us continue to provide high quality content with a subscription. By becoming a subscriber, not only do you receive benefits like exclusive articles and full article RSS feeds, you also help fund all of Ultiworld's coverage in general. We appreciate your support!