After a wild opening two weekends, we were treated to a more predictable set of results in Week 3.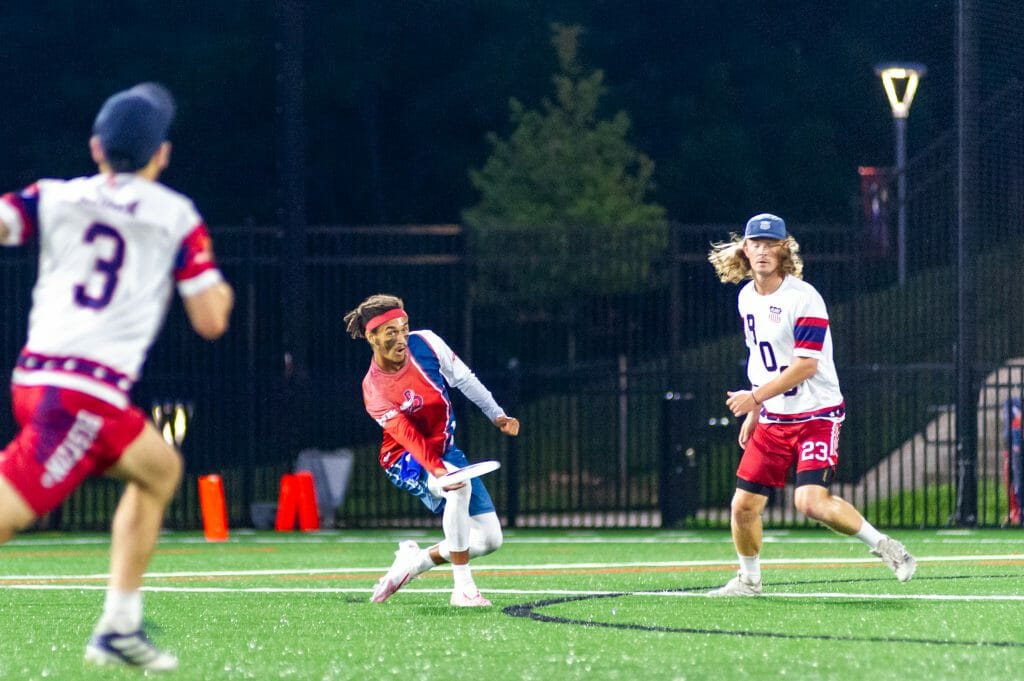 Our coverage of the 2021 AUDL season is presented by VII Apparel Co., who provides premium performance apparel for the active world, featuring their proprietary GreenLine fabric made from 100% recycled plastic bottles.
After two weeks of crazy finishes and massive upsets, the AUDL calmed down in Week 3 as teams started to stratify and the playoff contenders came into focus. Though there weren't any big upsets, we did see a massive comeback in Seattle, a SportsCenter Top Ten play in Pittsburgh, and overtime in Austin.
Let's run through all the action from Week 3.
Current League Standings

Offensive Showcase in the Nation's Capitol
In perhaps the statement game of the weekend, the DC Breeze obliterated a shorthanded Boston Glory, 32-20. Boston failed to record a break, allowing DC to go 22 for 22 in the red zone, convert 20 of 25 offensive possessions, and, most impressively, score 12 of 14 defensive break opportunities. The Breeze never went on one huge run to break the game open, but steadily added to their lead a break at a time throughout the game.
While there were some fantastic individual performances worth highlighting, it is possible we witnessed one of the best offensive performances by a team in AUDL history. DC completed 293 of its 298 passes in this game. Yup, that's just five turnovers on nearly 300 throws. They did have two drops as well, but that does not impact the Breeze's sterling 98% completion percentage. Boston had just three blocks the entire game. That level of offensive efficiency is truly mind-blowing.
Throughout the whole game, DC's scores seemed to come in twos. The Breeze held and then broke on three separate occasions in the first quarter alone. This game was comfortably in hand by halftime, but Darryl Stanley's squad kept steadily building that lead, outscoring Boston by three in every quarter of the game.
Johnny Malks continued his ruthlessly efficient season, throwing 36/36 for five assists and adding two goals. AJ Merriman had a breakout game on the D-line, matching Malks's five assists, and adding a goal and three blocks. Joe Merrill continued his impressive rookie campaign, leading the game with six goals for the second straight week, and Zach Norrbom opened up the field with his deep looks, leading the Breeze with 322 yards throwing.
For Boston, Ben Sadok padded his stats playing from behind, putting up 721 yards of total offense with five goals and two assists. Henry Babcock led the game with 405 yards throwing, but DC clamped down on the Boston handlers, making resets tough and forcing speculative downfield shots that the Breeze defenders gobbled up. DC was unquestionably the better side, but the absences of Ian Engler and Tannor Johnson were clearly felt by this Glory offense.
On the other side of the field, Boston simply could not force a turn. Breeze throwers were not overtly cautious with the disc — plenty of break throws and hucks went up — and still managed that collective 293/298 throwing line. The Glory played mostly match-up defense and were not able to disrupt a lot of DC's set plays. Perhaps still adjusting to the AUDL ruleset, the few times Boston tried a double team, the Breeze always managed to get out of it easily.
After dropping their opening game, the Breeze have won three straight. DC is firmly in the driver's seat to claim a playoff spot and the results it is putting up would indicate that it has a real shot at reaching Championship Weekend. The Breeze have next week off before hosting the Empire on July 2 in a rematch of their epic Week 1 showdown.
Dallas Dominates LA
After their demoralizing Week 2 loss to Austin, the Dallas Roughnecks got back on track with a no-nonsense victory over the Los Angeles Aviators. The Roughnecks punched in a break on the first point of the game to set the tone. It was clear they were not going to repeat the mistakes that cost them against the Sol. Los Angeles hung tight in the early part of the game, earning its break back to hold serve until the score was 5-4. From there, Dallas scored five in a row to take a 9-5 lead that would only get bigger when the Roughnecks rolled into a 3-0 break train to kick off the second half.
It was in these moments of unmatched defensive dominance that we saw the team that has featured in the past two AUDL Championship games. Dallas imposed its will, playing suffocating handler defense and winning jump balls downfield. In short, everything the Roughnecks lacked in their previous game. They clearly turned up the intensity — sometimes a little bit too much, as their aggressiveness bled into a couple of ill-advised bids. If anything, it just pointed to a huge shift in mentality for the whole defense.
Dallas extended their lead to pull away in the second half, coasting to a 26-17 victory. For the game, the Roughnecks were 10 for 22 on break chances while LA was just 2/9. Ben Lewis starred, notching four blocks to spearhead a much better effort defensively. The Roughnecks' resurgence went beyond just recording blocks as well. Dallas did a great job corralling LA's Sam Fontaine. He finished with just one goal and not a single assist on 48/48 throwing. Sean McDougall was a bright spot for LA, leading the game in receiving yards and scoring two goals and throwing four assists.
The Roughnecks offense was fairly egalitarian. Everyone on their offense except Matt Jackson caught or assisted on at least one goal. Kaplan Maurer led the way with four assists and two goals, mirrored by Jay Froude's four goals and two assists.
These two teams face off again next week in Los Angeles as part of a SoCal doubleheader for the Roughnecks. Sitting at 1-1, Dallas cannot afford to get complacent, especially heading into a massive showdown with San Diego in their second game of the weekend.
Austin Remains West's Top Team
With renewed focus after their loss against Dallas, the Aviators traveled south to face Austin hoping to salvage a win from their long road trip. However, it was the Sol who snuck away with a 22-20 overtime victory.
Austin looked like it would take advantage of LA's tired legs early. A back-and-forth first quarter ended as Austin reeled in a buzzer-beating huck over two puzzled LA defenders, who had misread the disc. Austin then went on a 3-0 run to take control of the game, grinding out multiple long points to extend their lead. Los Angeles did go into halftime with some momentum. After a three-plus minute point, Kyle Johnson caught another buzzer-beating goal on a tipped pass to bring the score within two, 12-10. The Aviators rode that momentum to their own 3-0 run at the start of the second half, as Austin's commitment to match-up defense left little help over the top when Sean McDougall and Sam Cook ran wild into the deep space. McDougall had 500 yards of total offense, tossing two assists to go with his three goals. Los Angeles held on to a narrow lead for the rest of the third quarter, and through some lengthy early fourth quarter points.
LA scored with 2:58 left in the fourth on a laser from Cook to McDougall to add an insurance goal and increase their lead to 19-17. The Sol held, giving the Aviators the disc and a one-goal lead with about two minutes left. LA tried to eat the clock, but Austin was able to knock the disc to the turf; despite Michael Kiyoi's protests for a strip call (or the use of the integrity rule), the Sol kept the disc and punched in the break to tie the game at 19. The Aviators offense trotted back onto the field and sent KJ Koo deep to hold a 20-19 lead with 40 seconds left. On the ensuing possession, the Sol moved the disc slowly up the field, and Los Angeles got caught between a double team and reverting to match-up defense, leaving BJ Sefton wide open in the back of the end zone waiting for the hammer that gave the Sol a game-tying goal with five seconds left. With the score in the balance at 20 apiece, the Aviators' last ditch Hail Mary was blocked a few yards in front of the end zone.
In overtime, LA was the victim of some bad luck. Marcel Osborne had sprung free to catch an away shot for a hold, but was basically tackled before he could jump up for it. The no-call gave the Sol the disc, and Austin scored. After a few uncharacteristic drops from McDougall on the next point, the Sol took a two-goal lead that they would not give up. A depleted and tired Aviators team could not get the block they needed to have a chance at the end of the game.
As a team, Austin was very careful with the disc — LA had only three blocks the entire game. John Cecil led the way with four assists, and Evan Swiatek impacted the game all over the field, gobbling up 300 yards receiving and four blocks. Though it was a close one, the Sol came away with the win and remain in sole possession of first place in the West Division. They face a tough test to keep that lead next weekend with a doubleheader in Seattle and San Jose on tap.
San Diego Silences San Jose
Coming off of a loss, the San Diego Growlers righted the ship with a convincing 23-16 win over San Jose. The Spiders forged an incredible six-goal comeback last week, but were unable to make up any ground this time around, falling behind 4-0 in the first four minutes of the game, never drawing closer than three points again.
There is no question the Bay Area squad has a problem with starting slow. The Spiders had three drops and an errant huck on their first four offensive possessions, all of which resulted in breaks. Maybe this team needs to change up its warm-up routine or something, but whatever San Jose is doing to prepare for games right now is not working.
Things did not get much better from there. The Spiders mustered just a single break as the defense struggled to generate turnovers. San Jose did create some second chances for itself by getting disc back after its offense committed the turnover, but on the whole it converted just 41 percent of its hold chances.
There were certainly some bright spots. Jordan Kerr continued his ascent into the pro game, leading his team with five goals while also throwing two assists without committing a turnover. We expected big things out of Kerr following a men's college Player of the Year campaign in 2020, but he has somehow exceeded those expectations. On top of that, Marcelo Sanchez featured for the Spiders for the first time all season, posting three assists and two blocks.
Unfortunately for San Jose, Justin Norden had a game to forget. He had six throwaways and finished with a -2 rating for the game. Those turnovers proved to be too much to overcome against a rejuvenated San Diego squad.
The Growlers look like they've shaken off the funk that rattled them last week. Goose Helton is getting more comfortable in a handling role, though his five assists were matched with five turns. Jesse Cohen's return — he missed the team's Week 2 loss — opened up acres of downfield space for the Growlers' offense. Travis Dunn played like an MVP candidate again as he totaled five assists and scoring two goals. Nate Pettyjohn was an all-around menace, finishing with three assists, three goals, and two blocks. Through three games, he and Kerr are undoubtedly on the shortlist for Rookie of the Year.
This was much more the performance we expect to see out of the Growlers. Khalif El-Salaam looked comfortable running the D-line offense in the red zone. The team's defensive junk looks definitely created a number of contested throws as well. This will need be the version of San Diego we see going forward, especially as they face even better competition.
The Spiders have a chance to get back in the win column when they host the Sol next week. Meanwhile, San Diego hosts Dallas in a potential playoff preview for the AUDL Game of the Week.
San Diego Escapes Seattle with a Comeback Win
For the second straight week, the Seattle Cascades blew a multi-goal lead and lost a game they looked to have clinched. San Diego had a full day off as part of a rare Friday-Sunday doubleheader weekend, and the extra rest helped overcome an impressive Cascades team that put on a show for its home fans.
After a few holds to start the game, Seattle worked in a break to take a 5-3 lead, and broke again to start the second quarter to extend their lead to three — a lead that would hold up through halftime. San Diego looked to close the gap in the third quarter, but Adam Simon reeled in an early huck as time was running out, and continued to Chris Bubernak as time expired to maintain the lead.
In the fourth, the teams traded long, grinding holds. With the score at 15-13, Manny Eckert bobbled an upwind in-cut, and the Growlers patiently chiseled their way into the red zone. Will Turner found Hunter Corbett on a scoober to the back of the end zone to bring the game within one. On the ensuing possession, a high-stall deep shot was blocked by Jordan Queckboerner and the Growlers called a time out to set up an offense with 1:16 left. Travis Dunn and Khalif El-Salaam, playing his first game in Seattle as a member of the visiting team, were able to carve out some space in the middle of the field before Michael Tran ran a fundamentally sound end zone set, swinging the disc through some throw-and-gos to find an opening. As the Seattle defense cascaded to the open side, Tran found an unmarked Will Turner on the break side to tie the game at 15 with 34 seconds left. Seattle's last possession was snuffed out, and the teams went to overtime with the Growlers holding all the momentum.
The Cascades forced a short-field turnover on the first point of overtime, and Tommy Lin threw the break to Nick Mahan for the early advantage. Then it was all downhill for Seattle. An overthrown huck to Dunn gave the Cascades a chance to cement their lead, but an errant scoober gave the disc right back to the Growlers. With a short field, the Californians punched in a tough hold. The Cascades again coughed up the disc on a high-stall laser that Jack Brown couldn't corral, giving the Growlers the chance to take their first lead of the game. Tran launched an arching backhand huck to El-Salaam, but as defenders flew in for the block, the pack misread the disc and it sailed into the waiting arms of Queckboerner trailing the play for the go-ahead goal. The Growlers blocked another Seattle huck on their next possession and an El-Salaam around backhand to Stefan Samu gave San Diego the insurance it needed to ice the game 18-16.
Seattle got major contributions from Garrett Martin on the defensive end, making resets tough for San Diego's handlers in a windy game. Jake Steen had his breakout game, leading his team with four goals. Ben Snell put in a solid day for Seattle's offense, going 37/41 for 441 yards, two assists and two goals.
San Diego should feel lucky to escape with a win — the Growlers did not play their best game. Nate Pettyjohn once again was a downfield force for the offense, leading the team with four goals, and allowing Goose Helton to spend more time in the backfield. Tran was vital for San Diego, throwing three assists and snagging three blocks as well. Though this win was a product of luck and some untimely miscues from Seattle, the Growlers kept their heads in the game when it seemed like they were down and out and ultimately prevailed to stay near the top of the division. They face Dallas next week, needing all of the momentum from the end of this game to carry over to what could be the toughest test of this young season.
Initial Promise Fizzles as Pittsburgh Goes 0-2 Against New York and Philly
It will not go down as one of the great performances in New York Empire history, but the win streak continues. New York rode fantastic performances from Ben Jagt and Elliott Chartock to a 24-19 victory on Friday night in Pittsburgh against the Thunderbirds.
Both defenses got plenty of break chances, and they started earlier. Each side totaled at least 23 turnovers. New York's biggest culprits were Chartock and Ryan Osgar, who each had four throwaways. Chartock made up for it with seven assists en route to a +6 rating on the evening. Osgar's stats were not quite as gaudy, but he had five hockey assists. Those won't show up in the plus/minus rating, but underscore that Osgar still had a good game.
Fortunately for the Empire, the Thunderbirds made a habit of giving the disc right back. It would turn into a theme for the weekend, but Pittsburgh could not execute on break chances. It finished 3 of 11 against New York, which contributed to the losing effort.
The turnovers started on the first point, with each team throwing it away downfield, and never really stopped. It came down to grinding out a few points. The defenses deserve some credit for the madness as well. New York rolled out a consistent double team on just about every defensive point, forcing Pittsburgh into a number of high-stall throws. Given the athletes the Empire have downfield — Jeff Babbitt and Marques Brownlee come to mind — this is a winning strategy for them.
It seemed like things might get out of hand early. New York scored three straight to open a 6-3 lead, but Pittsburgh was unphased. An unreal highlight grab by Chris Graber to end the first quarter — which eventually landed at #4 on SportsCenter's Top 10 — had the Thunderbirds down 7-5.
They held to start the second to pull it back to a one-goal game.
Pittsburgh's offense continued to be very handler heavy, with Thomas Edmonds and Pete Zaccardi each registering over 50 completions. Max Sheppard and CJ Colicchio were involved frequently downfield, but there still seems to be a bit of a disconnect offensively.
The two sides traded for much of the second before New York got on another hot streak. Three straight scores pushed the scoreline to 11-7 with just over four minutes before halftime. Pittsburgh stayed the course, but the lack of execution after turnovers cost them a chance at climbing back into the game.
Things did get a bit heated heading into the half. Babbitt and Colicchio collided in the end zone on a buzzer-beater huck, leading to a few players needing to be separated and a long conference between the referees. In the end, no foul was called and the half ended, but it did take a long time to sort out.
While the third quarter offered much of the same with long multi-turnover points, the Thunderbirds made a run late in the half that put the result in doubt. With back-to-back breaks, Pittsburgh pulled within two goals. The two sides traded from there well into the fourth quarter. Leading 21-19, New York went into closeout mode and scored the final three goals to secure its five-goal victory.
Another good-but-not-great performance from the Empire indicates this team is still working out the kinks after an offseason with a ton of turnover.
—
Pittsburgh's lackluster final stretch would carry over into Saturday against Philadelphia. The Phoenix claimed the inaugural Commonwealth Cup on the back of a phenomenal game from Greg Martin, coasting to a 27-18 victory.
The conditions were wet and windy, which definitely impacted the level of play from both sides, but Philly benefitted from some tired legs and a litany of mental mistakes by Pittsburgh.
In truth, it was some of the worst offense I've seen played by a team not named the Detroit Mechanix in the AUDL in a while. The Thunderbirds regularly threw the disc away on the first throw of the point, simply not seeing the defense coming down the field or not bothering to look where their teammates were headed. Drops and ill-advised throws plagued Pittsburgh's offense all afternoon, highlighted by their sub-90-percent completion percentage as a team.
The lone bright spot was Colicchio, who emphatically announced himself as a force to be reckoned with over the two games. He posted an incredible +10 rating against Philadelphia, regularly winning aerial battles and routinely winning the disc back for his team. He has established himself as the clear third piece of the Thunderbirds Big 3 on offense.
Unfortunately for Pittsburgh, Philadelphia had plenty of depth to rely on. In addition to an otherworldly offensive performance from Martin — who could not be stopped downfield and matched Colicchio with a +10 rating — Sean Mott and Mike Arcata shined.
Mott looked the part of his 2019 AUDL All-Star status, posting five assists, three goals, and five hockey assists in an all-around dominant performance. He was patient, regularly taking the extra second to find an open receiver. Arcata stretched the field with his throws and gave the Phoenix a nice big-play complement to Mott. Not that Mott was unwilling to look deep, as both finished with over 300 yards throwing.
Where Philadelphia really won this game was in the next tier of players. Scott Heyman and Marc Sands stepped into bigger roles offensively. Heyman excelled as a finisher, scoring four goals, second only to Martin on the afternoon. Meanwhile, Sands compiled over 400 yards of total offense and completed all 25 of his throws.
Pittsburgh was left looking for that next group of contributors. Owen Watt showed a good willingness to stretch the field, but it only resulted in one goal. It was clear the timing between the Thunderbirds' handlers and cutters was off. The result was a lot of swinging and high-stall throws that found the turf. Seven different Pittsburgh players had multiple throwaways.
After a close start, Philly blew the game open in the second quarter and never looked back. Pittsburgh managed just one break the entire game, showing no signs of ever making a comeback. The Phoenix stretched a six-goal lead at halftime into an eight-goal lead heading into the final quarter and simply cruised home.
It is time to panic in Pittsburgh. The Thunderbirds matched their 2019 loss total, dropping to 0-4 on the season. Not much has gone right and things do not get any easier. The remainder of their schedule is as follows: vs. Philadelphia, vs. Raleigh, at Raleigh, at Atlanta, vs. D.C., at Boston, at New York, vs. Atlanta. Good luck picking out a win from that group. This could be a really long season in Western Pennsylvania.
On the opposite side of the state, Philadelphia is one of the surprises of the season so far sitting at 2-0. Those two wins have come at the expense of the two worst teams in the division, but the Phoenix have looked convincing in both efforts. Perhaps it is too early to start thinking about the postseason, but it will be interesting to see how they compete with the top teams in the Atlantic.
No Minnesota Miracle — Just a Wind Chill Win
Friday night's contest between Central division rivals Madison and hometown Minnesota never reached the pandemonium of their season opener, but the result was the same: a Wind Chill victory. This time, Minneapolis avoided the tightrope, pulling away in the fourth quarter to win 25-19.
It's another tally on the board for the Wind Chill in their border battle. After managing just a single win over Madison in four seasons, they've taken four of the last five matches over the past two seasons.
The Wind Chill offense was the superior unit on the field, despite the major personnel changes benefitting the D-line. Bryan Vohnoutka shifted to the defensive side, playing 19 of his 23 points played on defense; Brett Matzuka made his season debut with the same points played split, a surprise given his offensive reputation and some of the handler troubles that have cropped up for the young Minnesota O-line. While that deadened the statistical impact of those big names — although Matzuka got three blocks — it was actually the new players leading the way for the offense. Tony Poletto rejoined Andrew Roy and Will Brandt, and the trio racked up 817 throwing yards, eight assists, and three goals, with just four turnovers. Their steadiness in their second half, along with solid midfield play from Rocco Linehan and finishing from Cole Jurek, helped Minnesota pull away.
Minneapolis carried an 11-8 lead into the halftime break on the back of a strong second quarter. They fell behind early, giving up a break on their first O-point when Chase Marty got to an Andrew Roy huck before his intended target. But they got it back later in the first during a lengthy multi-block point to finish the quarter tied at 3-3. A trio of second quarter breaks put Madison a few lengths behind.
The Radicals responded with a strong third quarter, with some big plays, including an emphatic sky by Avery Johnson. They had a chance to draw even early in the third, trailing 11-10, in another turnover-dense point, but could not finish the possession. The visiting defense was aggressive double-teaming, but the Wind Chill handlers were effective beating it, and Radicals defenders sometimes got lost in the ensuing recovery. In encapsulation, a double team with under 10 seconds remaining in the third quarter freed up Roy to collect a quick flick from Brandt, and Roy quickly stuffed a scoober into the front cone for a line-toeing Cole Jurek to make the score 16-14.
A quarter-opening Madison break kept the Wind Chill from claiming complete control in the fourth. But their defense jumped on a seemingly-worn down Radicals club, with Dylan DeClerk coming up with a layout block that became the front end of a bookends shortly thereafter. The clock wore on, forcing Madison to get more aggressive, and the Wind Chill pounced on those mistakes, securing the win.
Madison Defends Breese Stevens
Just like they did in Week 1, the Radicals bounced back from a Friday night loss against Minnesota with a win against another division opponent — this time topping the Indianapolis Alleycats by a score of 24-20.
A cagey first quarter was opened up by the Indianapolis D-line. The Alleycats trapped Madison with a series of roller pulls and sideline double teams. A few Radicals miscues later — and after two time outs to sub on the 'cats o-line — Indy had two breaks and a three-goal lead.
Not to be outdone, Madison went on a 6-0 run of their own spanning the first and second quarters to take comfortable control of the game. This run was punctuated by rookie Jacob Wham's in-field greatest as time expired in the first that turned a helixed, last-ditch hammer short of the end zone into the game-tying goal.
The Alleycats were not able to chip away at the lead, and Madison scored with two seconds left in the half to take a 14-10 lead that would mimic the final score — each team scored five goals a quarter the rest of the way.
Sterling Knoche led the Madison offensive charge with 286 yards receiving and six goals. Victor Luo controlled the backfield, tossing five assists.
For Indianapolis, Travis Carpenter and Rick Gross were their usually productive selves, combining for eight assists and 645 throwing yards. Levi Jacobs was the main beneficiary finishing with four goals and two assists.
Indianapolis hosts Chicago in Week 4, hoping to get back into the win column, while Madison hosts Detroit and almost certainly will turn this win into a winning streak.
Raleigh Flies into the Win Column
Looking to get back in the win column after their Friday night demolition in DC, Boston traveled down to Raleigh with reinforcements — handler Ian Engler joined the squad — for the second game of their doubleheader. Though the game was close in the final minutes, Raleigh's fresher legs prevailed 27-24.
Raleigh jumped out of the gates, scoring breaks on their first three and four of their first five possessions. The teams held out the rest of the first half, leaving Raleigh a three-goal lead.
Boston notched a hold and two breaks at the start of the second half to tie the game at 16, kicked off by an Ilya Yudkovich block on a simple lefty backhand from Sol Yanuck. Yudkovich and Brendan McCann ran the D-line offense for Boston's first break of the weekend. On the next point, an errant Henry Fisher throw gave Boston another chance and Eugene L'Heureux tracked down a floaty huck to complete the comeback. A few points later, David Richardson ran through an in-cut for an easy block, Raleigh called a timeout to put their offensive players in and convert the break for the insurance goal and a two-point lead. Boston wouldn't go away though. Raleigh forced a turn on the next possession, but McCann skied Ethan Bloodworth on an around reset that hung in the air too long, and Boston scored to hold. With just seconds remaining in the third quarter, Matthew McKnight led his receiver a bit too far and his throw hit the turf. Boston called a time out with six seconds left. Ben Sadok scoobered to McCann who scoobered to Tanner Halkyard for the game-tying goal.
That's as close as Boston would get though. Raleigh held to open the fourth quarter and re-established their lead. On the ensuing possession, Halkyard got stalled out and Elijah Long chiseled the Flyers offense up the field for the break they needed to put the game out of reach. The Raleigh offense was able to hold out the rest of the way as Boston could not buy a turn. For the game, the Glory only converted three of their five break opportunities and allowed Raleigh to score on 20 of their 26 offensive possessions.
Eric Taylor was 39/39 for 400 yards and six assists to lead the Flyers offense — he also added a goal and a block for good measure. Anders Juengst seems to have found his role in the offense, with a four assist/five goal slash line and 405 yards of total offense. Richardson and Connor Russell led the defensive effort, notching three blocks each.
Boston deserves credit for managing to play such a closely contested game less than 24 hours after being blown off the field by the DC Breeze. Even though it wasn't enough for the win, the Glory can be confident that they can stay in a game with a competitive team after doubt must have crept in following the debacle in DC. Halkyard had his breakout game for Boston, scoring six goals on 389 yards receiving and leading his team with five assists. He also managed two blocks in an all-around effort, leading the game with a +11 plus minus despite his team ending up on the losing end. Ben Sadok again had a monster day, tossing three assists and scoring six goals on 44/47 throwing to stay in the MVP race.
Boston hosts Tampa Bay in Week 4, seeking the team's first home victory. Raleigh hosts Philadelphia and has a chance to get back to .500.
Chicago-lite Dominates Detroit
Another week, another pathetic performance by the somehow still operating Detroit Mechanix. Despite Chicago missing Kurt Gibson, Joe White, Peter Graffy, Keegan North, Drew Swanson, Pat Schriwise and more, Detroit looked helpless to stop them en route to a 30-13 drubbing.
To really put this in perspective, the Union had 20 more break chances (27) than the Mechanix did red zone possession (7). Despite missing so many crucial pieces, Chicago didn't miss a beat and spread the disc around nicely. Eleven different players scored multiple goals and 17 players scored in total.
Want more stats to put this dominant performance into perspective? The Union outscored the Mechanix by at least three goals in every quarter, including by six in the fourth. A week after taking its foot off the gas slightly against Minnesota, Chicago did not relent.
Pawel Janas was once again the league's best point guard, dishing out six assists and completing 44/45 passes on just 17 points played. Meanwhile, Nate Goff had four blocks and punched in a pair of goals to go with a pair of assists. He led the charge defensively, playing a team-high 25 points.
For Detroit, not much went right. Joe Cubbit, David Innis, and Bryan Walsh combined for 14 turnovers. For reference, Chicago had 11 as a team. Andrew Sjogren had a solid performance with three goals and only one turnover, but that's about as positive as it gets for the Mechanix.
It seems like there is no safer bet in the league right now than Chicago, which moves to 3-0 and is out-scoring its opponents by an average of 10 goals per game. You will not find that level of dominance anywhere else in the league. The Union still face a pair of trips to Breese Stevens Field, including as the second game of a back-to-back, but this team is cruising right now. If I was a betting man (and could bet on such things), I would bet the house on the Union reaching Championship Weekend.
Atlanta Sinks Tampa Bay
The Atlanta Hustle got broken on their first point against the Tampa Bay Cannons. Austin Taylor had a routine swing pass tip off his hands. Steven Poulos picked up the disc and ripped a forehand into traffic. Antoine Davis swatted at it, but somehow the disc made its way into the waiting arms of Matt Bode who threw an easy toss in for a goal. That was the last time the Cannons led in this game. Atlanta went on a 7-0 run spanning roughly 11 minutes of game time to take a commanding lead in a game they would ultimately win 24-13. The Hustle allowed just four first half goals, tied for the lowest in a half this season with Madison in their Week 1 game against Detroit.
The Hustle were led by Parker Bray's 32/36 night with 345 yards of throwing and five assists. Matt Smith took the lead downfield, running through 204 yards receiving and four goals. Kelvin Williams anchored the Hustle defense with three blocks, often playing on the mark in a zone. As a team the Hustle managed 14 blocks and forced Tampa Bay into 33 turnovers.
For Tampa Bay, Andrew Roney once again put up an impressive statistical display: 61/66 throwing for 432 yards and five assists. Despite missing two games, Roney is fifth in the league in assists at the quarter mark of the season.
The Cannons travel to Boston in Week 4 to take on fellow 1-3 team the Glory; each team is desparate for a win to keep their tenuous playoff hopes alive. Atlanta hosts Philadelphia and hopes to stay undefeated.
Power Rankings

1. New York Empire
The Empire survived a tough Week 1 test against a DC team that somehow looks even better now than it did then and absolutely crushed Pittsburgh. This may not be the most complete team in the league, but with Jack Williams, Ben Jagt, and Ryan Osgar, they might not need to be. Until proven otherwise, New York is the team to beat in the AUDL.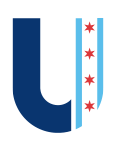 2. Chicago Union
The Union look like they won't be challenged in the Central, so they may just hang out near the top of our Power Rankings all season. With so many players from Chicago Machine in the mix, this team's ceiling is high. Given the state of the division, Chicago could go undefeated until Championship Weekend when it would face its first real test.

3. Atlanta Hustle
Atlanta is 3-0 with convincing wins over Raleigh, Boston, and Tampa Bay, the latter two on the road in tough atmospheres. The Hustle defense is so hard to crack right now, and lesser known players like Austin Taylor and Hayden Austin-Knab are stepping up their games to complement stars like Antoine Davis on offense. Their game against the Breeze in Week 5 will be a good bellwether for how competitive this team will be in the second half of this season and the playoffs.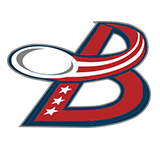 4. DC Breeze
Three Atlantic teams in the Top 4? Yes — this division is simply that good. After losing a heartbreaker to New York in Week 1, DC has defeated Raleigh on the road and demolished Boston. The DC offense is the most turnover-averse in the league, and young players like Gus Norrbom, Jacques Nissen, and Johnny Malks are stepping up to provide Rowan McDonnell enough support that the former MVP doesn't have to carry the entire team on his back. Their next three games — against New York and a home-and-home against Atlanta — will be really telling and will likely shape the playoff picture in the league's toughest division.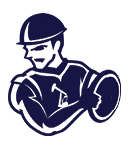 5. Dallas Roughnecks
After a shock upset by Austin, Dallas rebounded with a resounding victory against a shorthanded Aviators team. The Roughnecks don't look like the juggernaut that they once were, but this team is still the odds-on favorite to represent the West at Championship Weekend. Their first plane trip of the season to SoCal this weekend may clarify their positioning, as they'll face a rejuvenated Growlers team still sour over their 2019 Championship Weekend meeting.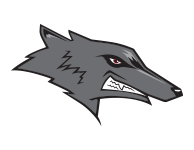 6. San Diego Growlers
San Diego still needs to figure out how all of its pieces fit together on offense, but as they demonstrated last week in Seattle, this team cannot be counted out of a game with their strong defense. Leading the West division with three wins so far — Austin and Dallas have only played twice — the Growlers are still on track to host a playoff game.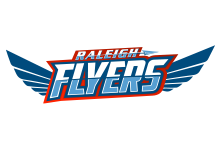 7. Raleigh Flyers
The Flyers are probably the highest ranked 1-2 team in AUDL Throwaround history. Their losses — by one point each to Atlanta and DC — are looking better with each successive victory the Hustle and Breeze earn, and they comfortably put down the Glory in Week 3 despite Boston's late burst of energy that threatened the Flyers lead. This team still has some Championship Weekend demons to exorcise, but with a relatively soft schedule coming up — their next five games are against Tampa Bay, Philadelphia, and Pittsburgh — the Flyers should be back in playoff position soon.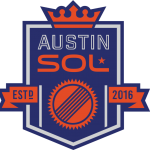 8. Austin Sol
Two victories. Two razor thin margins of victory. Sole possession of first place in the West division. How's that for an Austin Sol team that bled talent to division rival Dallas? Neither win was pretty, but they were both convincing as Austin moves up to its highest ever place in our Power Rankings. A Northwest doubleheader coming up will challenge the Sol away from Texas and will help sort out the mess that is the West division standings at the moment.

9. Minnesota Wind Chill
Minnesota earned the craziest win in league history in Week 1 and followed that up with a convincing win over Madison in Week 3. Those wins are sandwiched by a five-point loss to Chicago. In short, this team is who we thought they were — the second best Central team and a fringe contender for Championship Weekend. With so many new players, this team is likely to get better as the season progresses and could climb even higher up the rankings if they steal a win against Chicago.

10. Boston Glory
After crushing Pittsburgh in Week 1, Boston has taken three losses — albeit to three teams in our Top 7. Growing pains are expected for an expansion team, and the team was missing some key players last weekend when they went 0-2 in DC and Raleigh. Like Minnesota, Boston will improve with more reps. A three-game homestand looms so the Glory could build some momentum heading into the second half of the season.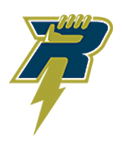 11. Madison Radicals
Madison is sitting in the middle of the Central at 2-2 with wins over Detroit and Indianapolis and losses to Minnesota. The Radicals defense is firing on all cylinders and going back to some of the zone that made them into a top team in the early years of the franchise's existence. Madison needs to prove it can beat stronger teams like Minnesota or Chicago if it's going to be in consideration for a playoff spot.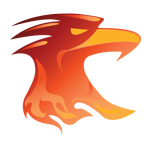 12. Philadelphia Phoenix
Philadelphia is leading the Atlantic division at 2-0, but they've only played against Tampa Bay and Pittsburgh. This team is certainly talented and athletic, but it would be a surprise to see them stay at the top of the division. Playing Raleigh and Atlanta the next two weeks might send the Phoenix toppling down the division standings.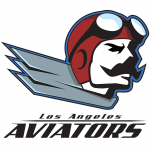 13. Los Angeles Aviators
What Los Angeles lacks in established depth they make up for in top-end talent. Though they may be young, Calvin Brown, Danny Landesman, KJ Koo, and Sam Cook form one of the most exciting cores in the league. They beat the Growlers on the road and were a referee's whistle away from coming away with a victory in Austin too. As the Aviators' young players get more reps, this team could steal some wins and move up as the season progresses.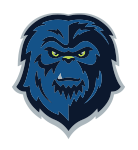 14. Seattle Cascades
Something is wrong in Seattle. A convincing Week 1 win gave way to consecutive blown fourth quarter leads. This is the best Cascades team we've seen since 2016's Championship Game squad, but it won't matter if they cannot put forth a winning effort for all 48 minutes. Until proven otherwise, Seattle simply cannot be trusted to win.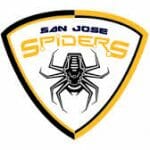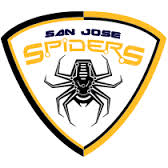 15. San Jose Spiders
Brimming with college-aged talent, this Spiders team is always a fun watch, even if they haven't quite put together the wins to back up the skill befitting a Bay Area team. As these players grow more comfortable in the AUDL, expect the Spiders to continue to improve as they play spoiler this season and build to more wins in seasons ahead.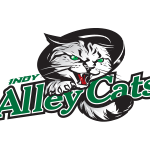 16. Indianapolis Alleycats
The offseason retirements of Alleycats stalwarts Cam Brock and Keenan Plew have left big shoes to fill. It seems Indy hasn't yet filled them, but at least they can beat Detroit. Until they beat a team that has won a game in the past 1515 days, they cannot be considered a playoff contender.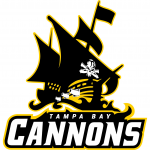 17. Tampa Bay Cannons
Like San Jose, the Cannons are simply a fun team to watch. They play a high-variance style of ultimate that leads to plenty of hucks and a quicker pace of play. Andrew Roney is playing at an All-Star level and newer  players like Unmil Patel and Sean Plunkett are starting to make a name for themselves. If they catch any team on the wrong day, the Cannons can put up a win, but until they start to do so with more regularity, they'll be looking up in the standings.

18. Pittsburgh Thunderbirds
The Thunderbirds haven't won a game yet this season, and might not looking at their schedule and the depth of the Atlantic division. Max Sheppard's MVP campaign seems to be sinking without much help from his supporting cast. For a team that came into the season with playoff aspirations, the Thunderbirds will have to turn things around fast if they want to keep pace in such a difficult division.

19. Detroit Mechanix
The Mechanix are getting ahead of the hecklers by offering a t-shirt to any fan who attends their next win. Hopefully those t-shirts don't have an expiration date, because it isn't looking like they'll be unboxed this season. The Mechanix's closest loss this season is by nine goals, and that was all the way back in Week 1. Chicago's B team beat them by 17 last week, erasing hope for a Mechanix win in Week 10 when many of Chicago's top players will be playing in the club division at the US Open, or in Week 12 after Chicago will have likely clinched a playoffs berth and may be resting starters. Maybe Detroit can hang with Indianapolis at home? Tune in on July 24th to find out. Otherwise, don't tune in because there are simply better ways to spend your time.
AUDL Survivor Pool Update
Twenty-one of the twenty-three remaining contestants move on to Week 4! The only two people to exit the pool this week were those who failed to submit a pick before games started on Friday night.
Chicago was a popular pick this week with them drawing their cupcake matchup against Detroit. Tne players backed the Union to stay undefeated. Five believed in Atlanta to top Tampa Bay. The only other team with multiple selections was the Roughnecks. Dallas rewarded that faith with a bounce back win vs. LA.
For those wondering about a potential tie down the line, we have that covered. We asked every user to predict how many assists Pawel Janas would throw this season without going over the final number (Price is Right style). So far, Janas has 15 assists through three games, which puts him on pace for 60 for the season. One of our remaining participants guessed 59, which might just be perfect in the end.
If you are still in, make sure you check your email and the Ultiworld Discord for this week's form to submit your picks.
Deep Look/Stall Seven Picks Contest
Stall Seven: 1/3 on the week, 3/9 for the season
Deep Look: 2/3 on the week, 6/9 for the season
Another tough week for the Stall Seven crew, as Boston got wiped out by DC in the only game the podcasts chose differently.
This week's games:
Madison (-12.5) vs. Detroit
Dallas (even) vs. San Diego
Philadelphia vs. Raleigh (-3.5)