Introducing real per-possession data!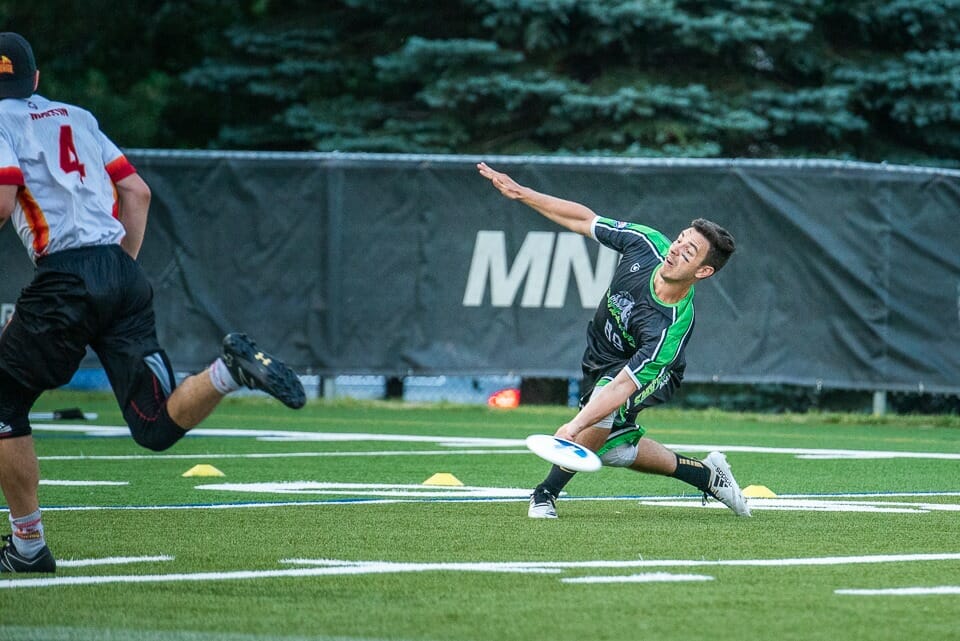 Just two weeks after declaring that Ben Jagt's single-game EDGE score against Philadelphia was likely to remain the high-water mark of the year, here comes Ottawa's Nick Boucher riding a 1223 total-yard, 13-score tidal wave, setting new single-game benchmarks for EDGE-O (9.7) and EDGE (10.3). Too bad for Tampa Bay's Bobby Ley: he would have set the yardage record with his 926 total yards against Boston if not for Boucher.
Toronto's Mike Mackenzie almost kept up with Boucher in their head-to-head battle, netting 773 total yards without a single turn1, resulting in an 8.11 EDGE, only the third 8+ EDGE score of the season.
Also, just two weeks after observing how rare it was for players to have two standout games in the same weekend, Boucher's follow-up performance against Montreal also landed in the top 10, Atlanta's Antoine Davis posted two EDGE scores in the top 11, and LA's Danny Landesman posted two EDGE scores in the top 20. So much for that trend.
---
Boucher had 2, Ley had 3 ↩
Better Box Score Metrics: EDGE Stats for AUDL Week 8 is only available to Ultiworld Subscribers
Already have a subscription? Log in
Whether you visit Ultiworld for our reporting, our podcasts, or our video coverage, you can help us continue to provide high quality content with a subscription. By becoming a subscriber, not only do you receive benefits like exclusive articles and full article RSS feeds, you also help fund all of Ultiworld's coverage in general. We appreciate your support!