Can a Brute vs Riot matchup live up to past iterations in a pool with teams from the four corners of the country?

Ultiworld's 2021 coverage of the club women's postseason is presented by Spin Ultimate; all opinions are those of the author(s). Find out how Spin can get you, and your team, looking your best this season.
Pool A Preview — Pool B Preview — Pool D Preview — Competition Schedule
For years, a matchup between Boston Brute Squad and Seattle Riot was a marquee event in the late stages of the Nationals bracket. To see these two  legacy programs matched up in Pool Play nearly boggles the mind, but such is the state of the abnormal 2021 women's club season. Only one team in Pool C likely has realistic title aspirations this season, but there is plenty of talent from top to bottom to entertain in San Diego. Riot's new-look roster has plenty to prove to show they still belong amongst the division's elite, Wildfire is trying to catch lightning in a bottle with a Series-only run, and Florida Tabby Rosa is looking to stake a claim as a Southeast qualifier with staying power.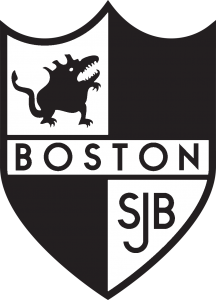 Boston Brute Squad
Seeding: Overall No. 3, C1
Power Ranking: #3
Overall 2021 Record: 19-1
Against the Nationals Field: 10-1
Against the Pool: 0-0
Just how long is two years really when considering the span of a dynasty? That's the question Boston Brute Squad will help inform the answer to this upcoming weekend, after they've been waiting patiently for their chance to potentially compete in their sixth consecutive Nationals final game. Let's be clear about this: anything short of the final will be a disappointment for the defending champions, even with the shortened season and the turnover that's been wrought after two years away from the Big Dance. This season's team has only shown a single moment of weakness when they lost to #2 Denver Molly Brown in the final of the Pro Championships; aside from that, they've looked every bit the part of a team ready to repeat in San Diego.
If one were to search for a compelling reason why Boston might be brought low in pool play, it would rest entirely on their roster turnover and the implications thereof. The team lost two of their premier handlers in Amber Sinicrope and Claudia Tajima, along with a number of other savvy veterans. Sinicrope is your favorite player's favorite player, and together with Tajima often was on Brute Squad's starting offensive unit. In their stead, Brute Squad has been forced to shuffle up the lines that made their 2019 squad so effective, relying more on Julianna Werffeli, Tulsa Douglas, and Angela Zhu. Not a bad "backup" plan. Granted, it's hard to say that so few players are picking up the reins of the team, as Brute Squad still features one of the deepest and most balanced rosters in the division. The team's coaches understand their personnel and how to maximize players like few others do. Pool C is no walkover, especially with old rivals #6 Seattle Riot in the mix, but Brute Squad looks a lot more like their old selves than most other teams this season, including Riot. Let's just say the odds are higher for them to win it all than to drop a game before semis.
Likely Ceiling: National Champions
Likely Floor: Semifinals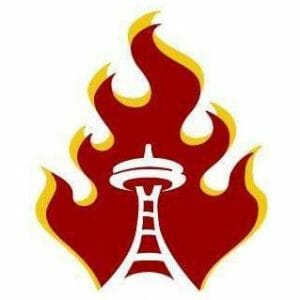 Seattle Riot
Seeding: Overall No. 6, C2
Power Ranking: #6
Overall 2021 Record: 6-3
Against the Nationals Field: 2-2
Against the Pool: 0-0
This iteration of Seattle Riot is an enigma, if only because we haven't had enough time to understand what to fully expect from the young team this year. The team that attended Eugene reOpen showed some tantalizing ability to compete at the same level they've been in the past, playing tight with a short-handed Fury roster, only to drop two games to Schwa later in the tournament. The ups and downs of their season continued into Sectionals and Regionals, but the team did end on a high note, beating Schwa convincingly to avenge a double game point loss in pool play. Despite a loss to #5 Vancouver Traffic earlier that day, Riot looked like they were peaking at the right time, and the time they've had to prepare since Regionals may be enough for them to recapture some of the glory of yore.
Riot's path to bracket play is clear. While they may give Brute Squad a good game, it's vital that they take down Wildfire and Tabby Rosa convincingly. As Wildfire has not played any regular season games, preparing for them is a challenge, but Riot has shown flashes of a mean zone defense that could be the answer to teams that have not had the chance to perfect zone offense in a shortened season. With Gwen Ambler on as coach, expect there to be a few more wrinkles thrown out, too. This is of immense relevance for the team, as their offense has rounded into form quite coherently. The youth on Riot's offense have the composure of veterans, and the veterans – which still include Seattle legends like Charlie Eide, Shira Stern, and Calise Cardenas — haven't lost a step. If the defense can unlock a little something more, Riot will be right back on track to where the team was projected in the preseason — a semifinals threat. The question is, will they burn through all their tricks in pool play, or will they still have something more in reserve for the knockout stages?
Likely Ceiling: Semifinals
Likely Floor: Prequarters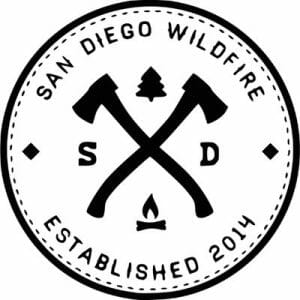 San Diego Wildfire
Seeding: Overall No. 10, C3
Power Ranking: #14
Overall 2021 Record: 6-2
Against the Nationals Field: 1-1
Against the Pool: 0-0
Do yourself a favor: for San Diego Wildfire, any past prejudices, assumptions, or predictions that you might have for the team, throw them out the window. It's impossible to understand this team from a historical standpoint, as the roster that Wildfire currently boasts only has five returning players from 2019. This isn't the Wildfire you remember, and by only participating in the postseason this year, it's almost impossible to truly understand how they stack up against the competition. At Sectionals and Regionals, Wildfire was a scattered team that was still figuring out lines and team chemistry on the fly. The team is not short on athletes or throwers, but putting them in situations to succeed was being learned while competing. The team clearly figured it out on Sunday of Regionals, but they cut it pretty close just to qualify for Nationals.
For Wildfire to advance out of pool play, they'll have to show that their wins over #15 San Francisco Nightlock and #16 Oakland LOL weren't a fluke. Every other team in the pool has played a meaningful tournament against Nationals-level competition during the regular season, and have had plenty more time as a consolidated team. One saving grace for Wildfire is that their smaller roster has ensured that they've all played meaningful minutes with each other now, and they have a lot more depth than one would assume after losing close to all of their veterans. Lindsay Lang returns as the team's central handler, and some now-unretired Wildfire alumni have retied their cleats to join her, with Vivi Stevens and Andrea Duran providing a stable handling presence on their respective lines, too. Based on Regionals, though, Wildfire's strength is in their relentless downfield cutters. Angela Wells, Lexa Stambaugh, and Julia Salvacion are perpetual motion machines who work just as hard on offense and defense, and happily corral long shots from Dena Slattery and Deanna Abrams. It's hard to have a full understanding of the team's identity after playing only eight games all season, and yet, somehow the team has a solid identity in place. It just remains to be seen how far that will carry them at Nationals. Now would be a really nice time for home-field advantage to become a factor for Wildfire, but barring that, they'll have to prove they're more than just a plucky band of misfits, and are a fully loaded contender with a point to prove.
Likely Ceiling: Quarterfinals
Likely Floor: Done on day one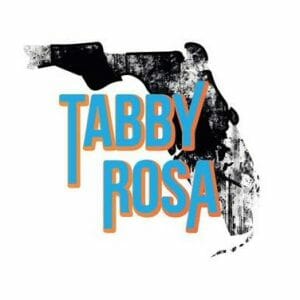 Florida Tabby Rosa
Seeding: Overall No. 15, C4
Power Ranking: #21
Overall 2021 Record: 8-6
Against the Nationals Field: 1-4
Against the Pool: 0-0
Rounding out Pool C is a team making only their second-ever Nationals appearance, but one that's not lacking in experience. #21 Florida Tabby Rosa outlasted Atlanta Ozone in an electric Southeast Regionals to put them on the path to SoCal and an underdog label that might help them upset teams who don't show them the respect they deserve. Make no mistake, to get out of Pool C, Tabby Rosa will need to come up with at least one tremendous upset. Wildfire seems like the likeliest answer to that problem, but there's a world in which that's not the only win the team from Gainesville gets this weekend.
The largest hurdle to scale is the team's depth. As of this week, Tabby Rosa only lists 17 players on their roster, the lowest count of any team in the tournament, though a half dozen remain from their first trip to Nationals back in 2016. At previous tournaments this season, they've overcome this problem with a handful of tenacious cutters who have a penchant for putting defenders on ice. Kate Travaglini is the most well-known of these, but Lauren Bahng and Gabby Krajniak are both premier cutters in their own rights. Shayna Brock and Michelle Floyd have helped provide veteran leadership for quite a few years now on the team, and will be relied on in big moments, too. But Nationals is a grind and it's been years since this team played even a three-day tournament. While it's almost a foregone conclusion that they won't make Sunday, the team still has to budget their playing time to last for the three days that make up the majority of the tournament without overdoing it on Day One. There's a lot to like about this Florida team, especially with the odds stacked against them so highly. If you don't have any stakes with a team at Nationals this year, Tabby Rosa is certainly worth following.
Likely Ceiling: Prequarters
Likely Floor: Done on day one