It's back!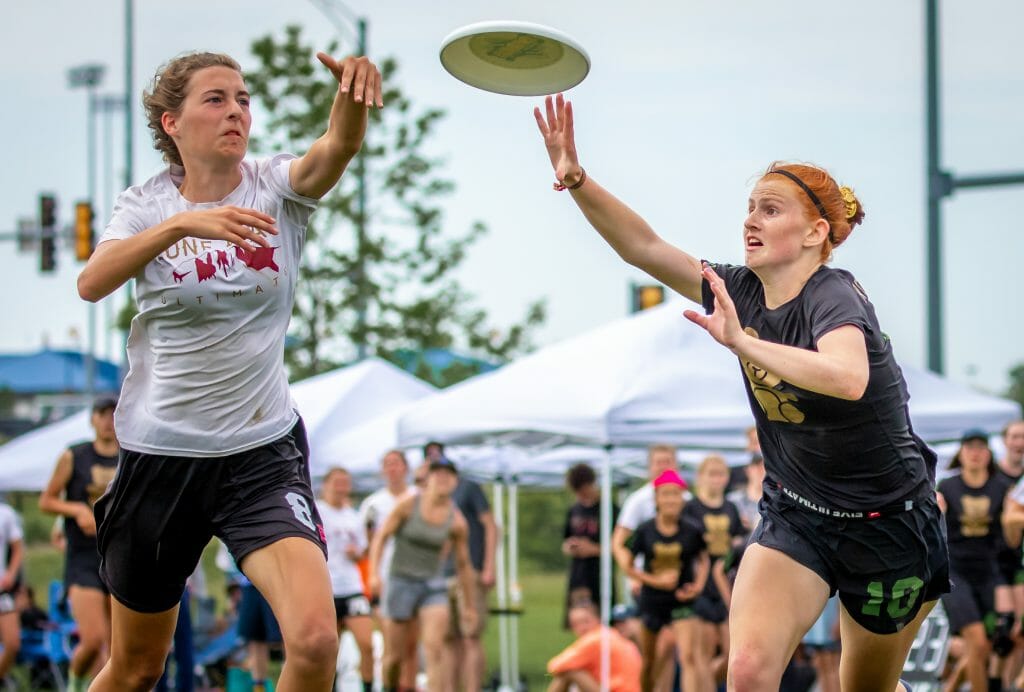 Ultiworld and Competitive Ultimate Training (CUT) are pleased to announce the fourth annual High School National Invite on June 10-11, 2022.
The tournament is again being held on the second weekend in June. The tournament is tentatively planned to be held in Richmond, Virginia, as the event begins a geographical rotation on a rolling three-year basis. Richmond will be confirmed as the event location by early February.
HSNI 2022 will remain on a Friday-Saturday schedule, rather than the standard Saturday-Sunday. This will allow the tournament to accommodate teams that do not compete on Sunday for religious reasons and will enable the tournament to host the finals later on Saturday evening with a chance for the rest of the tournament's players to enjoy the games.
32 high school teams — 16 boys, 16 girls — will again be invited to play in the event based on performance during the 2021-2022 spring season. Beginning in February, Ultiworld will begin releasing biweekly high school top 25 power rankings for each division. Rankings will be based on performance during the season and compiled with a combination of Ultiworld editorial judgment and coaches' input. Bids will be offered on a rolling basis, particularly to teams that finished their season in the fall or to those at greater distances that require more time to plan travel.
In early May, a final set of power rankings will be released; any remaining bids will be offered at that time. If teams decline their invitations, more slots will be opened up in order of the rankings.
The tournament will provide a highly competitive and fun conclusion to the high school season after State Championships are completed but before players settle into the summer club season.
The High School National Invite was cancelled in 2020 and 2021 due to the COVID-19 pandemic but has been a big success since its launch in 2017.
Ultiworld will continue its high school reporting in 2022 in the lead up to the event and will again be on the ground for reporting and live video coverage.
More information about the tournament will be made available in the coming weeks. If you have questions about the event or want to provide information about your team's interest in the event and/or results this season, please email [email protected].
Here are some highlights from the 2019 High School National Invite:
2019 High School National Invite Highlights