Plus, the first US World Games training weekend.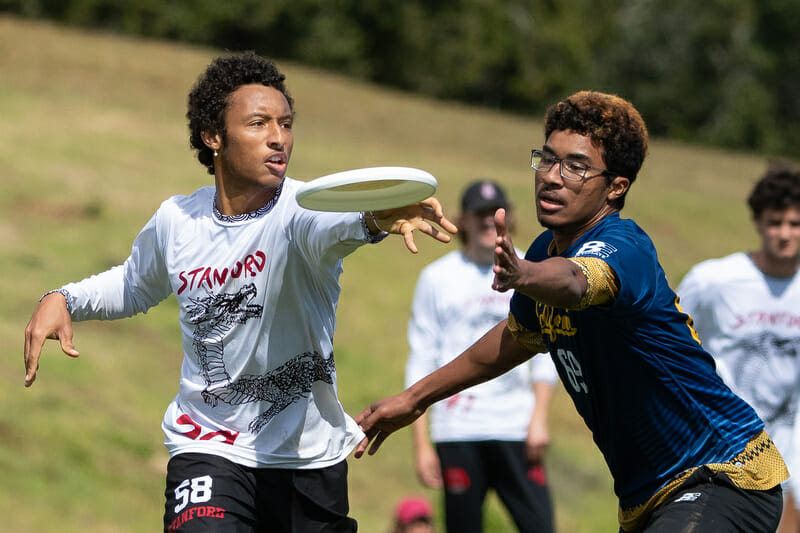 Opening Pull is Ultiworld's weekly wrap-up of the previous week in ultimate, available both here on the site and as an email newsletter. We've gathered the news you need to know and highlights you need to see. Check back weekly or subscribe now to receive Opening Pull in your inbox along with a rundown of the previous week's content on Ultiworld.
College Series Moves onto Regionals
After three weekends full of Conference Championship action, the 2022 College Series has moved onto its second round. 245 D-I teams have qualified for their Regional events to be held over the next two weekends where they'll battle for a coveted invitation to the national championships in Milwaukee over Memorial Day weekend.
In D-III, eleven teams have already booked their place fat the season's showpiece event, with 21 more spots still up for grabs for the 2022 finale.
With all Conference events now complete, USA Ultimate is able to confirm the final size bid allocation, which was announced on Tuesday.
AUDL Renews Deal with Fox Sports Ahead of New Season
With the first games of their 2022 season set to kick off this coming weekend, the AUDL announced that they have renewed their media deal with Fox Sports to air games on FS2 on Saturday and Wednesday nights throughout the season. In addition it was announced that the league's championship game will be shown live on FS2 and then replayed on FS1 the following day.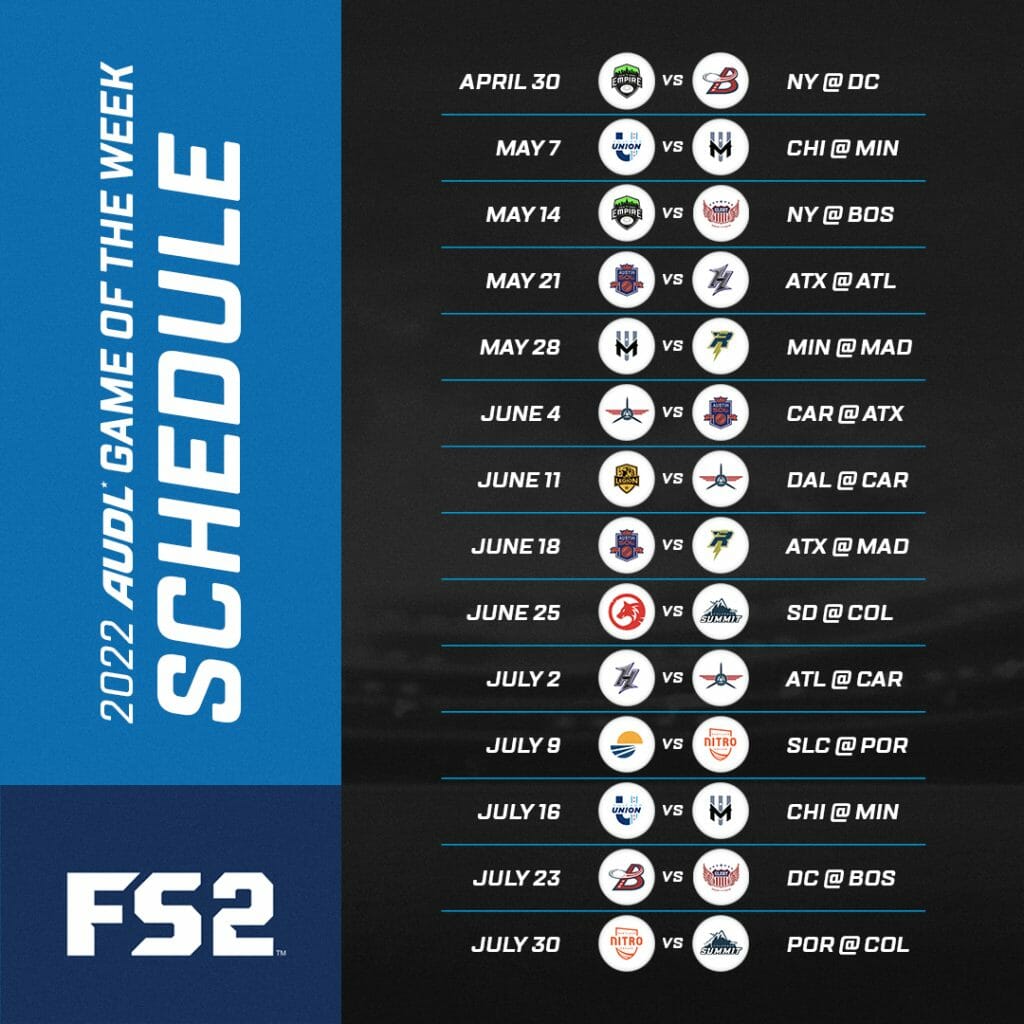 Stay tuned for our AUDL season preview later this week.
USAU, Color of Ultimate to Host Showcase Game at College Nationals
After a series of events over the past three years highlighting players of color in ultimate — as well as disc golf — Color of Ultimate is back and partnering with USA Ultimate to host another exhibition in conjunction with the 2022 College Championships. The showcase, which will be comprised of current college players of color, will take place on Monday, May 30, preceding the D-I men's and women's finals.
Applications to participate in the game are open now through Friday and any current college player is eligible to apply.
US World Games Team Hosts First Training Camp Weekend
Members of the recently selected World Games squad representing the country met in the Bay Area this weekend for the first of three training weekends ahead of the tournament this July. As part of the weekend, the team squared off against a team of Bay Area all-stars to get some live action. Men's club Revolver shared highlights from the scrimmage on their Instagram story.
Annual Top 25 College Players Debate Released
One of our most popular projects each year, our annual ranking of the top 25 current D-I college players is now up on our site. Several of our staff writers and editors were this year joined by a panel of anonymous player voters to weigh in on who we think would have the best chance to lead a team to a national title. The Top 10 (M, W) is available for everyone to view, while the rest of the Top 25 (M, W) and all players who received votes is for subscribers only.
Join the debate in the comments section or our Discord server, if you're a subscriber.
Coming Up
We're heading into the first weekend of College Regionals to decide which schools will advance to Milwaukee. Stay tuned for preview content later this week!
The AUDL starts their season with an 11-game weekend slate, kicked off on Friday night with the Atlanta Hustle heading to Durham to take on the newly rebranded defending league champs, the Carolina Flyers.